Believe it or not, packing and moving isn't an easy to go away with. People who are always on the move due to job transfers or any other reasons only know better how it's hard to shift.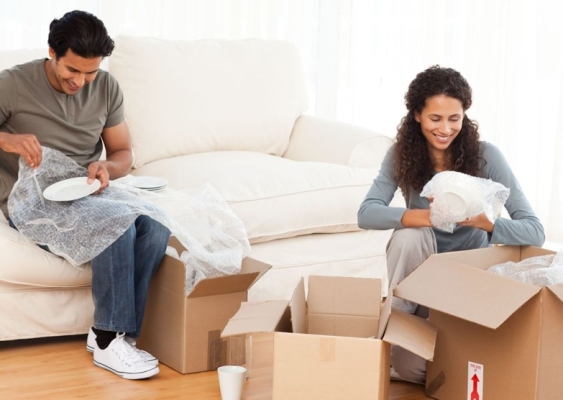 Well, if you're planning to move to and from Mumbai- the city of dreams, don't worry. Gone are the days when you yourself had to plan out everything. Nowadays, just a few phone calls, a few taps or clicks and everything is done like a knife in the cake! Yes, packers and movers in Mumbai are the persons behind the curtain who would simplify our task to a greater extent!
Packing companies operating in Mumbai or any part of India are lending a hand to people all over to make shifting easier. They operate as professional packers and mover which add to one's benefit in streamlining everything.
Here are a few tips to consider when you hire a list of packers and movers in Delhi, Mumbai or any other city.
Trustworthiness of higher importance check for the same
If internet is a boon for us, sometimes it doesn't lag behind to become a bane. With just one glance you cannot define if a packer or mover is trustworthy or not. Hence, it's of utmost importance that you would check whether the moving company is a well-established one. As there are innumerable packing companies are on the web, go for the one that wins your trust.
There are many ways to check a packer or mover's trustworthiness like visiting their physical address in person, checking out other customer's testimonials about them, going through reviews and more.
Remember, there are some companies who do not mind claiming themselves as a trustworthy, but you know what you need to do, right?
Talk the packer and mover about their pricing and charges
Yes, this is the most important factor to check out before hiring packers and movers in Mumbai. You might have some budget in your mind above which you don't wanna pay. Check the charges of a professional mover at first hand. Inform them about your budget and also check other packers and movers' quotes to see if there are any differences in price. Go for the one who would provide you best service at best prices. Collect the quotes from a few packers and movers to plan out accordingly.
Let them visit your house to check the essentials that have to be moved
Always fix a meeting with your packers and movers in advance. If you think why so then let me tell it it's gonna help you a lot. This will simplify your task. Their visit will make them understand the type of belongings they will have to move. They will plan accordingly and based on the articles that have to be moved they gonna tell you about the exact charges.
So, what are you waiting for? Consider these easy peasy tips before hiring any packers and movers in Mumbai (www.thepackersmovers.com/locations/packers-and-movers-mumbai.html) or any part of India.