15 Useful Intercity Relocation Tips for Smooth & Successful Household Shifting!
Intercity relocation means shifting of goods from one city to the other following all the guidelines of the government related to the state limits. Moving to another city in India can be a challenging and stressful task for you and your family.
Packers and Movers Cost Calculator
The endless list of tasks related to packing and moving of household goods and the stress related to the safety of the belongings makes the daunting procedure of domestic relocation a worrisome one.
For families that are planning to move to another city in the coming days, simplification of the intercity shifting becomes necessary for them. As safety and security of the goods is the ultimate concern of the moving people, therefore, planning a smooth and safe moving process should be the utmost priority. Taking help of the professional companies is one option to ease this procedure to some extent; however, there are other tips which can help in easing this strenuous process.
1. Research about the new city
When a family plans to relocate to another city with all their belongings, it is better to get as much information as you can about that city to ensure better settlement at the new location. Gather information related to the lifestyle, schools, hospitals, children parks, and more will make your life better in your new home.
2. Information about cost of living
One of the significant things to consider when planning an intercity relocation is the cost of living in the new city. Every person has a specific budget when he plans to move his or her family to a new city in order to not to compromise on their standard of living. It is better to extract as much information about the basic living cost like the cost of renting or cost of buying a property before you actually move to the new city. Based on this factor, you can decide whether you want to rent a property or buy a new house.
3. Hire intercity packers and movers
If you have decided to take the assistance of professional moving companies in your current city for your domestic shifting needs, then go for intercity packers and movers only that are experienced in providing such services to their customers since a long time. Such moving companies not only have the skills and techniques, but are also aware of the procedures to be complied with for interstate shifting.
4. Creation of inventory list
Before you go ahead with the intercity relocation, it is better to prepare an inventory list of all the household goods which you have in your home. Bifurcate household items into necessary and unnecessary ones so that the cost of intercity shifting does not go over the budget. This list will help in understanding which goods will be packed and moved with the help of packers and movers and which will be removed from this list. Based on this inventory list, the moving companies will estimate the moving cost for your domestic shifting.
5. Dispose unwanted items to reduce costs
Items which you wish not to include in your moving inventory must be disposed of in order to reduce the burden of intercity relocation. This step will help in reducing the cost of shifting from one city to another as the number of goods to be packed and moved by the moving companies is less. You can donate such goods to the charity or can sell off such items.
6. Keep valuables and documents separately
Do not include items such as jewellery, personal documents, perishable food items, paints and other corrosive items in this inventory list which you will be required to share with the movers and packers in Pune, Bangalore, Delhi, or any other city in India.
7. Take moving insurance
One of the essential aspects and needs of a domestic relocation is availing the service of moving insurance on the goods to be moved. As safety is one of the biggest concerns of the people about to move to another city, it is highly recommended to take such services to save your belongings and protect yourself from any unforeseen financial loses.
8. Get vehicle transportation services
If you have a car or a bike which you plan to move along with your belongings to another city, then you should also hire bike or car transportation services for safe vehicle relocation. If your hired packers and movers refuse or fail to offer such services, you can go for vehicle shifting companies in your current city that have all the facilities to ensure a smooth and safe vehicle moving. This activity must be done prior to the date of intercity relocation so that no extra cost is incurred by you.
9. Avail warehousing services for safety of goods
Warehousing and storage services of packers and movers companies are specially designed keeping in mind the intricacies associated with the process of domestic shifting. Some people would like to keep their goods in the warehouse of such companies for some period of time and when they move to another city, they would take the stored goods with them. This service is chargeable in nature and the cost of warehousing depends on factors like time of warehousing and the amount of goods to be warehoused. This service ensures the safety of your belongings as they will be under CCTV surveillance.
10. Disconnection of utility services at old location
If you have decided to move to another city, it is mandatory to get your utility services such as DTH services, gas connection, electricity, water connection, internet, etc. disconnected at your current home. For this, you need to notify the required authorities about your change of plans so that they can take this process forward.
11. Change of postal address
When a family shifts to another city for personal or professional reasons, it is necessary to get the postal address changed in the documents like Aadhaar Card, banks, post office, voter ID card, and others. Get these documents updated with your new address in the new city for future correspondence. The applications for this procedure must be done in advance as soon as you buy a new property in the new city or sign the rent agreement.
12. Payment of outstanding dues
It is highly suggested to clear all your dues and pending charges before you move out from your current city. All liabilities must be cleared in advance to avoid any hassles once you relocate to another city. Payment of outstanding bills and charges must be on your priority list when you plan an intercity relocation.
13. Connection of utility services at new location
Disconnection is one thing and connection of utility services is another. Before you move in into your new house in the new city, it is better to connect the utility services so that you don't face any problems later on. As every utility company have different norms and procedures in different cities, so must avail the connection of such services in your new place according to the new rules and regulations.
14. Admission of children in new city
Get transfer certificates of your children from their old school and get their names written in the new school in the new city. This process must be done in advance prior to the moving date into the new city so that your kids can join the school as soon as you move there. This saves your time without compromising on their education.
15. Register your vehicle in new city
Registration of your bike or car in the new city is another important thing which must not be neglected on any grounds once to move to the new city with your family.
The Ending Note
Domestic shifting requires much more planning for a proper execution as compared to the local shifting of household goods. Packers and movers in India offer a variety of services in relation to the intercity relocation for safe and smooth shifting of goods from one city to another. The above-mentioned domestic relocation tips ensure that people can move to their desired city with their families and belongings in a secure manner. So, next time, when you plan to move to another city, keep these tips in mind!!!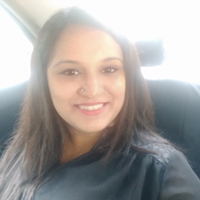 Latest posts by Sakshi Ecavade
(see all)