We have learned from our childhood that Plants are living thing. Have you ever thought when you have to relocate from one place to another and has special attachment with them, what will you do in that case? Usually, we pay attention to plants at the last moment and in hurry takes steps that we never wanted, at times. Well, it is plant that can't speak, but feel the stress of locating from one atmosphere to another. Also, if you take it with you, the moving vehicle will be a problem for plants if temperature and is not maintained and controlled. Still, they can't speak, but are very sensitive. However, keeping few Plant Moving Tips in mind can help you lot and it is this that is focused here.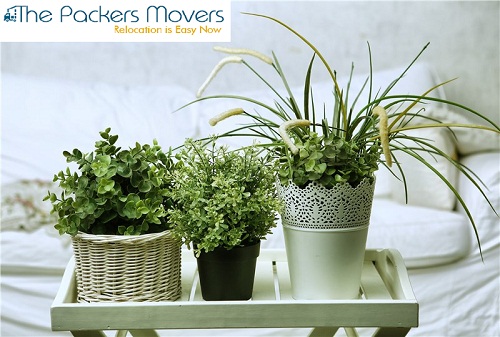 Now the question arises, what all factors should we keep in mind if we are moving a plant? There can be possibilities that the new place might not have enough area to accommodate your plants. If there are no such issues than you can freely take your plants along with you, but you need to maintain the temperature of the vehicle in that case. In addition, you can follow below mentioned Plant Moving Tips and make the trip comfortable for them also:
1. Carry the Plant Cuttings Along with you
Just in case you think plants can't be moved then there are still many options. You can take the cuttings of some of the plants along with you. For safe transport of plants, you can keep these cuttings in a plastic bag with peat moss. After you reach to your new destination, just place the cuttings of plant the yard or pot. 
2. For transport; prepare plants
In case you are hiring Packers and Movers in Bihar or at any other place, then ask them few useful tips as well. This will be an added advantage for you. When you are packing a plant, ensure it is moist when you are getting it ready for the move. A common observation, plants can survive up to 5-10 days without water and therefore, not a problem for its move. Instead of keeping plants in ceramic pots that are heavy also, it is better to carry them in plastic pots. As usual, when we human get issues in moving from one place to another, plants also suffer such situations, therefore, shift plants in the plastic pots a couple of days before your final move. This will make them acquainted with the new place and thus, will be comfortable for them. 
3. Never Expect Movers and Packers to water the plant
When you know that you can move your plants legally, then even professionals can move them. When you hire Packers and Movers in Bihar or any other place, then they are ready to move your plant, however, do not expect that they will water your plants also. The experts will carefully pile the plants in the truck and that's it. So, if you are travelling a long distance by road, then keep the plants in your own vehicle in an upright position and also maintain the temperature of the vehicle for a comfortable transportation of plants as well. 
These are just a few tips that will certainly be of great help. If you want to know more about Plant Moving tips, then do not hesitate to browse the Plant Moving Tips of Thepackersmovers.com, an online directory. By visiting www.thepackersmovers.com, you will come to know that how beneficial is our e-directory. You will get a complete list of professional Movers and Packers. When you send request for free quotes depending upon your requirements, we will provide Packers and Movers charges (www.thepackersmovers.com) and will help you in choosing the best service provider for the pleasant move.