How to Choose Wall Color for Every Room of Your House?
Are you searching for a perfect wall paint color for your house? Need not wander anywhere else as we here have come up with some wonderful suggestions to sort you out. Get here a new color combination for 2021 to revamp your home beautifully.
Choose the section you want to explore from the table of content and get to know the best colors for your kitchen, trendy colors for your living room, best bedroom colors 2021, and many other interesting topics to revamp your home.
Let us get started:
Color Trends 2021: Trendy Color Combinations for Your Home
| | |
| --- | --- |
| Pastel Shades | Baby Blue, Baby Pink, and Mauve |
| Soft Pink | Turquoise |
| Aquarium Blue | Grape wine |
| Navy Blue | White or Creamy White |
| Purple | Gunmetal Gray |
| Brown | Green and Light Green |
| Gray or Shades of Gray | Monochrome Gray |
| Orange | White |
Wall Color Ideas for Exteriors
Choosing a perfect wall color for your house exteriors that go well with the interiors and the whole vibe becomes very daunting. The exterior of the house describes the owners' personality. That is why; a perfect color should be selected, keeping in mind the overall vibe and charm of the place. The latest color trends 2021 for Indian houses counts on pop colors. White color is one of the widely preferred and used colors for houses.
Attractive Color Combinations for Your Home
| | |
| --- | --- |
| Best Color Combinations | Why Pick These Color Combinations? |
| Yellow, Gray, Blue, and Cream | Using these cool color combinations for the house exteriors will lift the mood when used in the right proportion. |
| White and Peach | The white and peach combination for your house will look rich and elegant. The place having amenities like a garden and swimming pool; these pale colors will accentuate the look. |
| Indigo and White | Indigo enhances house aesthetics while white matches the Indian's contemporary taste. |
| Cream and Red | This color combination is both modern and traditional. These colors will give a monochrome look to your house. |
| Gray and Orange | Using orange alone for your home might look disastrous, but the color combination becomes more impactful when blended with steel gray. |
| White and Gray | The murky gray color blended with subtle white provides a warm welcoming look to the exteriors. |
| Yellow and White | A combination of while dexterous windows and mustard yellow exterior will give an eye-catching look to your home. |
| Cream and Yellow | Amber, Mustard, or Ochre; whatever the shade is, yellow has always been a great choice for house color. The loud yellow can be perfectly blended with subtle cream. |
| Orange, Gray, and White | All these three neutral colors, when combined with a dash of orange, will bring freshness to your place. |
| White and Gray | The white and gray combination offers heat insulation. When blended with a tint of yellow boundaries, it will give boldness to the house. |
| Red, Brown, and White | Two bright colors red and brown when blended with subtle white will make your house look vibrant and cheerful. |
| Gray walls with reddish-orange bricks | Apart from the color combinations, why not to try something uniquely highlighting. The reddish orange bricks with adjacent gray walls having white windows will do the takings. This combination will make your home looks exquisite. |
| White, Gray, and Brown | If you prefer to have a one-tone color for your house, these three colors will get the job done. Keep walls white, architectural designs golden brown, and boundaries gray to make it a treat to your eyes. |
| Gray, White, and Orange | The neutral elegant gray and white blended with a dash of bright orange will create magic to your house. |
| Gray and White | Having white in your exteriors is a common practice for Indian houses. This combination will work apt for every Indian house. |
| Red, Brown, and White | The orange architectural designs with a red roof paired with brown boundaries will complement your home's overall look. |
Best Wall Color Ideas for your Living Room
Finding a perfect color for the living room makes the place warm and more welcoming; the job is indeed a daunting one. But, as bounties of color options are available, you can easily switch from the regular colors for your home to some extraordinary ones. Some trendy and the aptest color ideas for your living room must include neutral and earthy shades. The options include French vanilla, aqua mint, emerald green, and white. If you are not comfortable experimenting with the colors in your living room, regular colors will make the best choice. The color options include beige, blue, and gray. To add a non-obvious and extraordinary element, shades of black in the living room will look supremely thoughtful and unique.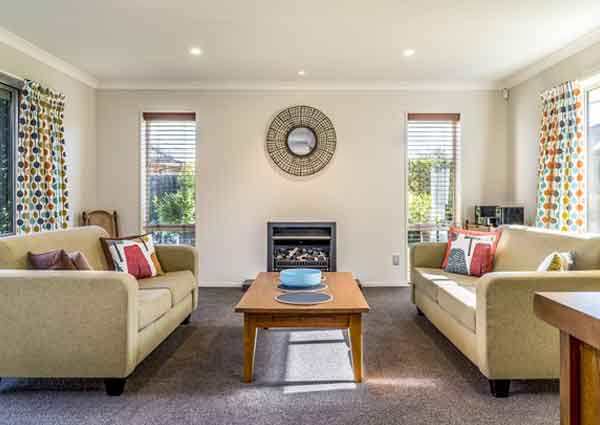 Best Wall Color Ideas for your Dining Room
Warmer tones will turn out to be very effective colors for the dining room. The shades like yellow and red will make your dining room cozy and compact. Bright tones like purple, yellow, or green will make your dining place look bigger and better. Including metallic wallpapers and quirky drapes will add glam to the room.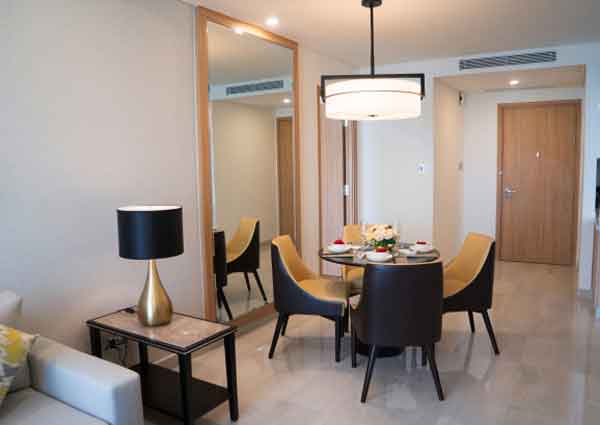 Best Wall Color Ideas for your Study Room
Are you searching for the perfect color for the study room? If yes, then one thing that should be kept in mind while painting your study room is to choose a color to improve concentration and focus. Colors like silver and shades of deep green & gray can be considered for experimenting. These tones speak for enhancing focusing power and creative skills. A study room should be in colors like yellow and orange to improve alertness. So, choose your color cautiously while preparing your study room.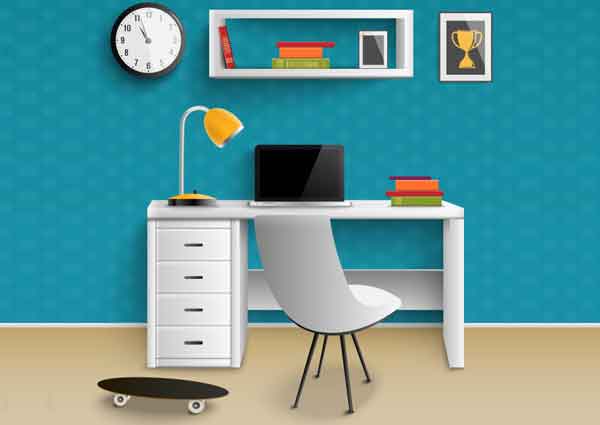 Wall color ideas for children's rooms
While deciding the best color from the options from the most popular colors for children's rooms, make sure to settle with the bright shades as they add enthusiasm and energy. Apart from this, if you don't prefer to be this experimental, then baby blue, pink, and light yellow are the best colors for the children's rooms. All these belong to the soft and soothing tone family, perfect for adding a calming effect for your kids.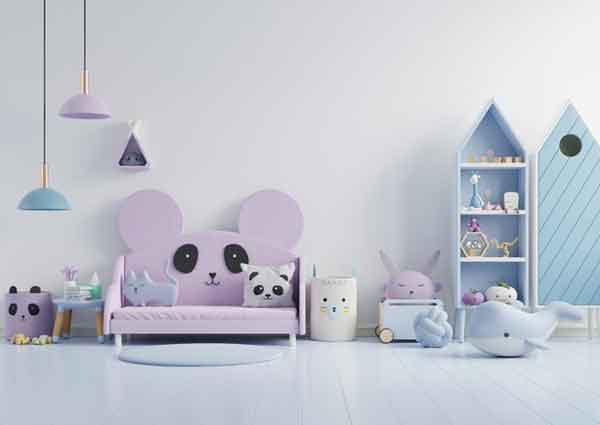 Best Wall Color Ideas for Your Bedroom
The bedroom is one of the crucial parts of your house where you sleep. Choosing your bedroom's perfect color plays a vital role as your bedroom needs to be the most calming and relaxing place in your house. The lighter tones like soft green, lavender, light blue, soft gray tones, and light pink will be the aptest hues for your bedroom.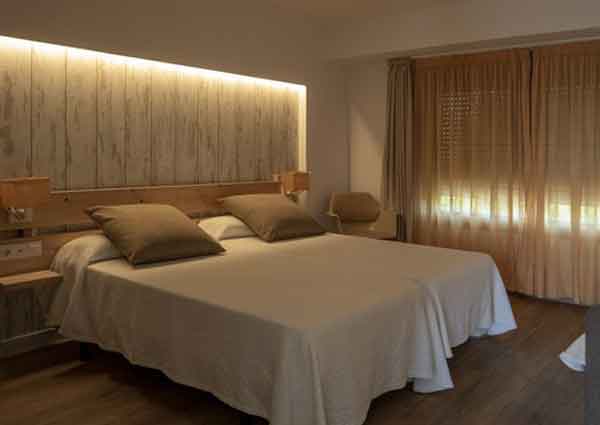 Best Wall Color Ideas for your Guest Room
The guest room should have a warm and welcoming vibe that can be achieved with the perfect color selection for your guest room. Neutral tones like creamy white, pastel lavender, lemon shades, or eggshell tone can help you decorate your guest room perfectly. Jumping to the darker color section, chocolate brown is the perfect color choice for your guest room. To make your sitting area cozy and subtle, wooden furniture will complement the colors like a cherry on the cake.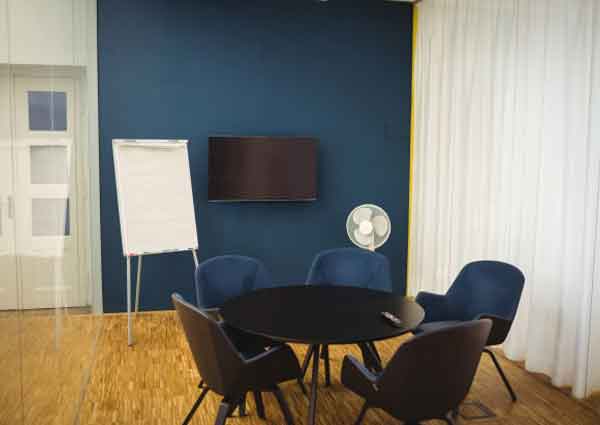 Best Wall Color Ideas for your Kitchen
Even though the whole house should have a positive vibe, the kitchen is one place in your home that needs positivity to maintain peace and fortune. While choosing the colors for your kitchen, always remember "Warmer Tones Stimulates the Appetite." Orange tones combined with hot chili will make your kitchen no less than heaven for the cook and foodies both. Yellow, gray, white, and green are the most preferred kitchen colors in 2021.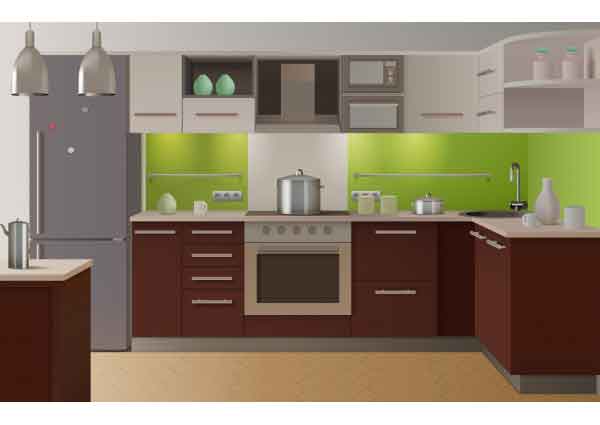 Best Wall Color Ideas for your Bathroom
Cooler and softer tones like green, blue, and white will be the aptest colors for your bathroom. To make this place your relaxing and stress-free zone, paint your bathroom with calming tones like gray and white. If, in case, you don't want to experiment with the comfort zone of your home in terms of colors, then pistachio is the color to go for.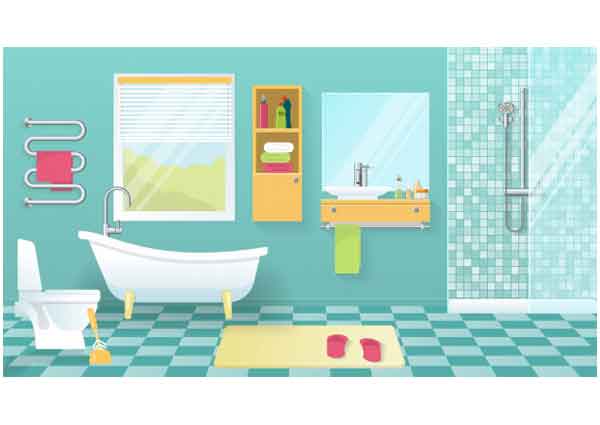 Wall Texture Paints
Flat paints can make your walls look dull and boring. Owing to this, people end up using wallpapers in their rooms and other house parts. But, you have one more option with it, i.e., texture paints. Texture paints are slightly different from normal paints as they are a bit rough and gritty look-wise. If you use texture paints at your house, it will enhance the walls' appeal by giving them a rustic feel and classy look. You can also use normal and texture paint combinations. Swatches of paints with texture paint of the focal wall will enhance the look of the whole room. So, choose the best texture ideas for house from the options given below in the next heading.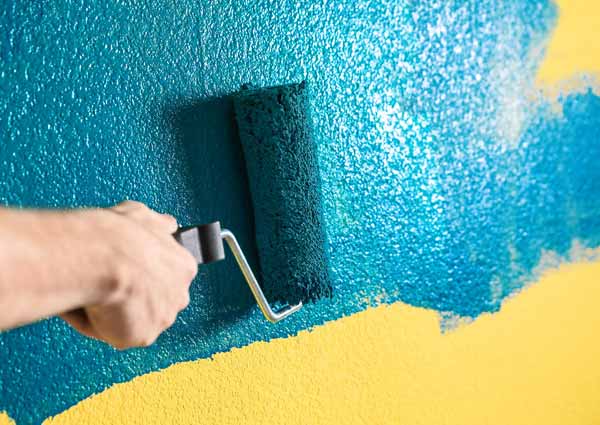 Types of Wall Texture Paints
The types of texture paints one can use in their house are:
1. Mosaic Texture
If you are a fan of titles and willing to include big and checked tiles on your walls as well, then this unique wish of yours can be fulfilled with mosaic texture pain. This pain has a tile-like appearance, making your walls look supreme pretty, and gorgeous. Mosaic texture paint creates zigzags, wavy lines, check boards, and swirls to make appealing effects.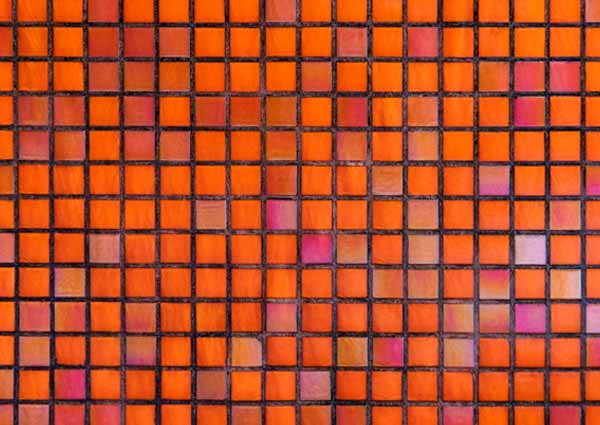 2. Brick Texture
Bricks are an indispensable part of every house creation, and having bright red bricks as a part of your wall décor will surely make a significant change in your walls' look. The redbrick texture is better created on the focal walls to enhance the look.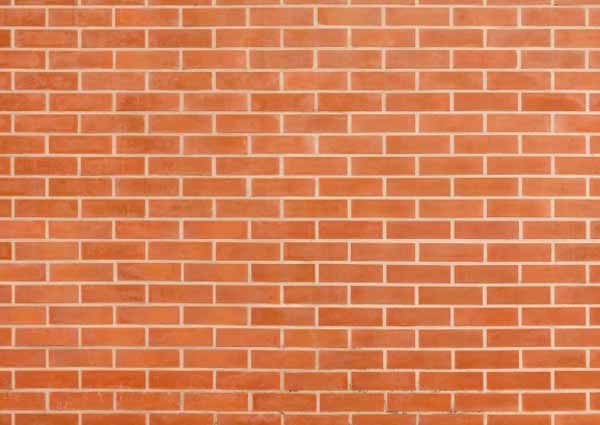 3. Rustic Texture
Applying rustic texture paint to the walls of your house gives a sand-like feel and effect. The rustic texture will give your wall a new look from ancient times. If you wish to enhance your home look, then this texture pain will surely get the job done.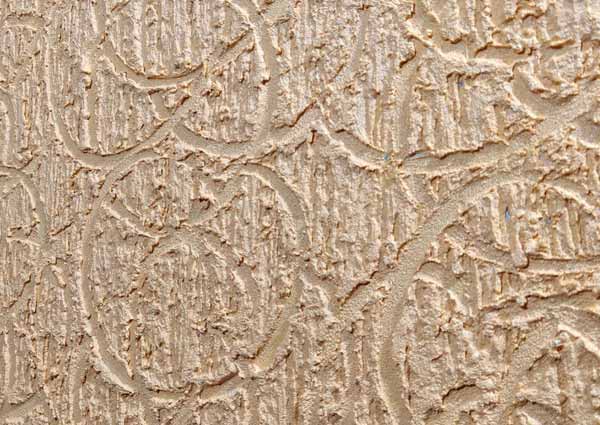 4. Marble Texture
You have seen marbles as a part of your home decoration but, have you ever seen a marble-like finish on your walls? No right? Then by using marble texture for your home decoration will give a Victorian look to your place. The marble finish will enhance and add glam to the walls.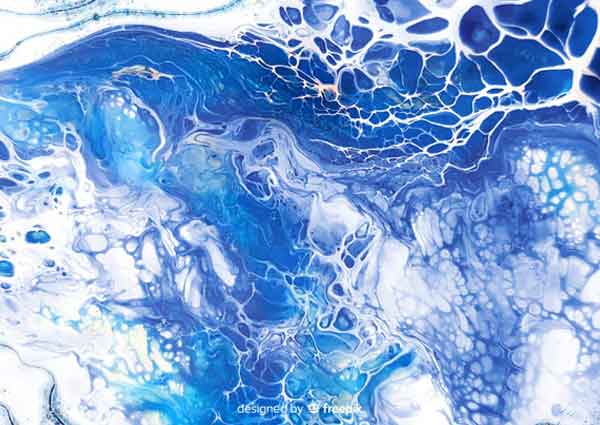 Types of Wall Paints for Home
Types of Wall Paints
Advantages
Disadvantages
Water-based paints
> Easy to use
> Pre-treatment is not required
> It dries quickly
> Compatible for using on all surfaces
> This paint will not fade in sunlight
> Not long-lasting
> Not able to provide rich look to the walls
> This paint can peel off from the dampened walls.
Oil-based paints
> Perfect to give glossy look to the walls
> Works perfectly on the high-moisture walls.
> It can be leveled easily
> Give durable finish to the walls
> The paint is very hard to wash
> The process of using this paint is messy
> This paint takes a long time to dry
Types of Wall Paint Finish
Types of Wall Paint Finish
Features
Matte Paint Finish
> The matte finish paint is having the least sheen
> Matte paint finish has a velvety texture
> This paint finish type can hide wall imperfections
> Using matte paint finish will provide color depth to the wall.
Satin and Eggshell Paint Finish
> Using this particular paint finish will improve walls' durability
> The eggshell and satin paint finish will be reflective than matte paint
> This paint is very easy to clean
Semi-gloss and Gloss Paint Finish
> The glossy paint finish is the most reflective paint finish
> This paint type is perfect for using on accent walls
> By using this particular paint finish, you can expect high durability from it
> You can clean the glossy paint very easily
Type of Paint Colors for Your Home
| | |
| --- | --- |
| Types of Paints | Area where to use |
| Acrylic Paint | Use this paint to decorate living room walls and your ceiling |
| Low-sheen Paint | This paint can be used in the rooms getting direct sunlight and on the ceilings |
| Mid-sheen Paint | This particular paint is perfect for the rooms getting medium or low sunlight |
| Teflon protector Paint | You can use this paint on kids' room and areas prone to staining |
| Matte Finish Paint | The walls getting more sunlight can be painted with matte paints |
| Weather-coat Paint | Weather coated paints are perfect for the house exteriors |
| Semi-gloss Paint | Bathrooms, kitchens, and other areas exposed to humidity can be painted with semi-gloss paint |
| High-gloss Paint | The wooden and metal surfaces can be painted with high-gloss paint |
Tips to Choose Perfect Color for Your Home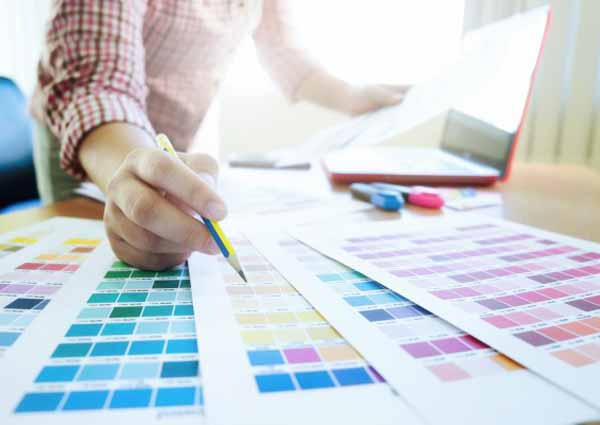 Make sure to pick your favorite color while choosing the best color for your home, walls, interiors, and exteriors.
If you are willing to decorate and revamp your house, then the best thing to do is match the color tones with the furniture.
Select the color as per the rooms' size. For a bigger space, light shades are perfect, and for a small room, darker shades are perfect.
Using a color shade card to find the best color for your house will come in very handy.
The house's overall color theme will help you decide the color for every room and every wall.
The type of lighting you have in your place will affect the color selection.
You can use different color samples to get the best color for your place.
FAQs – How to Choose Best Color for Your Home
Q. Can warmer tone colors be used for the living room?
Yes, of course, warmer color tones can be used to paint the living room. The dark shades will make the room cozier and comfortable.
Q. Can bright colors be used in the study room?
Using bright colors for the study room will help improve concentration and focus. That is why; dark blue, green, orange tones, and other bright colors can be used to paint walls in the study room.
Q. What are the most popular exterior house colors for 2021?
For 2021, a yellow and gray color combination is the color of the year. The different shades of yellow are used with gray tones to make house exteriors look beautiful.
Q. Why are some colors not recommended for the home exterior?
WBlack and other dark colors are generally avoided for homes, whether it is for interiors or exteriors. The reason for this is dark colors absorb dust and sunlight easily.
Closing Thoughts
All the information mentioned above must have impacted you and your choices to revamp your place with new colors. Go through the interested section and decide which color you will choose for your home interior and exterior.
Apart from this, Thepackersmovers.com is also providing packing and moving services from the professional end. Any of those who are willing to relocate and shift home and office, then movers can hire the best packers and movers in Bangalore, Pune, Mumbai, and all across India.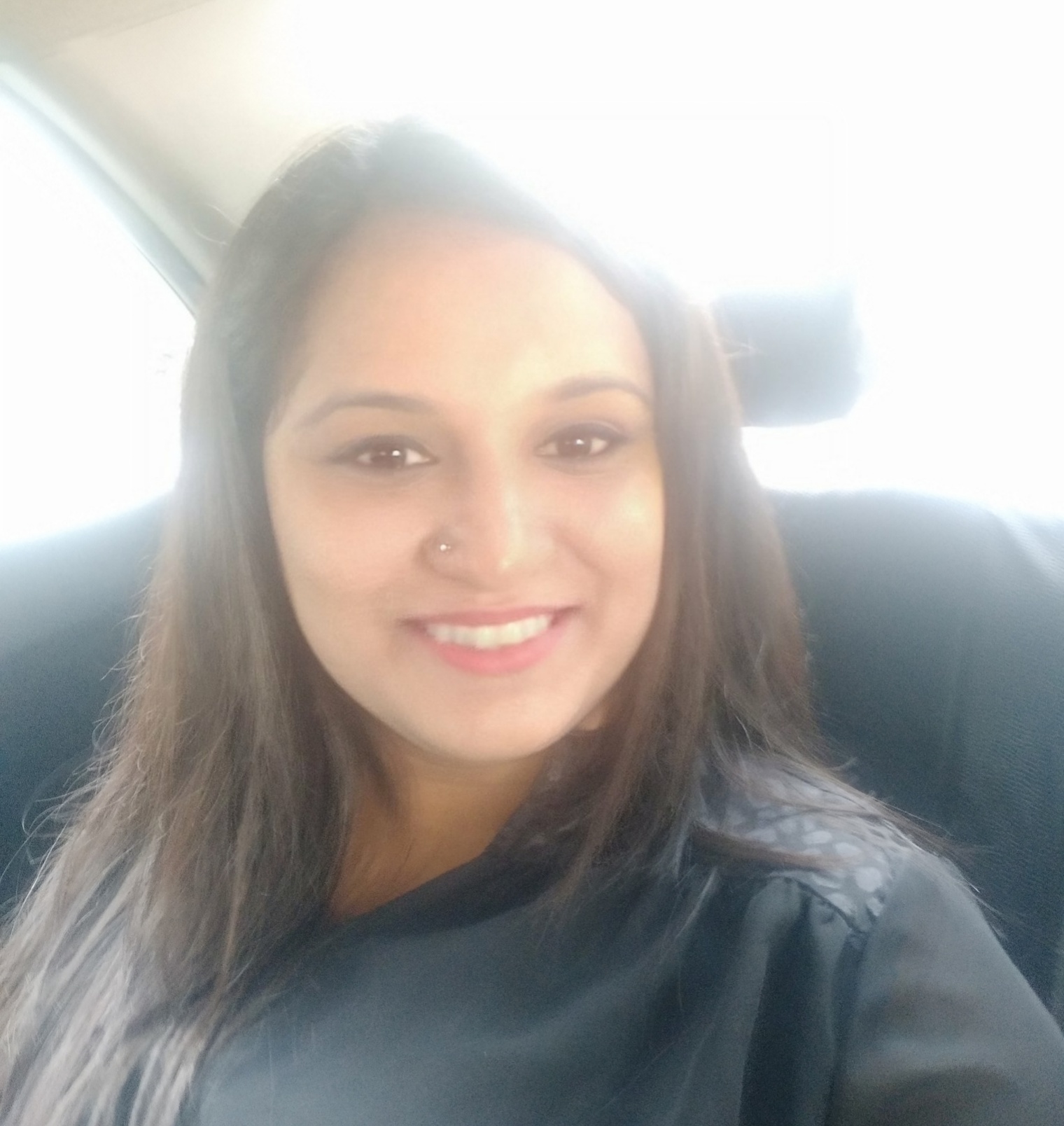 Latest posts by Sakshi Ecavade
(see all)