Self-storage tips to save money and time
People need storage and warehousing services from packers and movers in India for multiple reasons. But there are also times when we can only partially depend upon them for multiple reasons.
These reasons can be the safety of items, the frequent need for storage services that are getting costly now, or not finding reliable self-storage services near me. In that case, one has to take things into their hands and help them self to come out of the situation.
We have got solutions to help you with DIY storage tips. Following them, you will safely store your household goods while saving time and money. But before we spill the beans on what are some self-storage tips to save money, let us understand when and why the need for storage arrives.
When and why do people need temporary household goods storage services?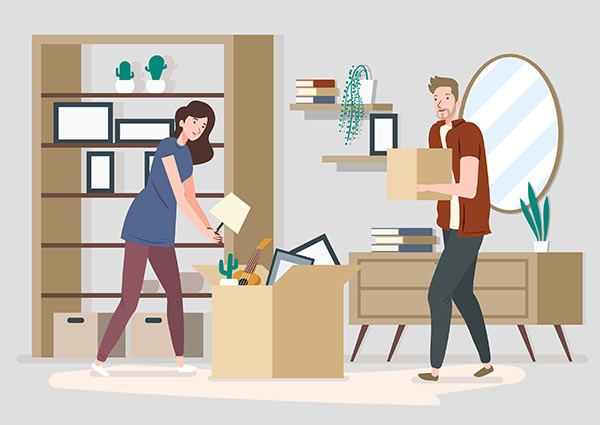 There are multiple situations when people need to store their goods temporarily in storage houses. Let us briefly discuss some of the main situations that require this service.
When they leave the country for a few weeks: People nowadays are smart. They live on rent, so they can relocate to any corner of the world without worrying about their homes too much. And when such people travel, they usually vacate their rented apartments and put their household goods in self-storage services near me. This saves their home rent while helping them secure household goods in their absence.
While relocating to a new home: If someone has to move out of their current apartment due to the expiration of the lease but is yet to find a new home, they put their household furniture in storage while they live in a hotel or manage it with a friend/relative.
This gives a huge relief that they can take time to look out for a new home while not worrying about their goods storage or safety.
During home renovation: If you aren't entirely demolishing your home but doing some in-depth renovation with thorough revamping, you might have to shift your major items from your house to the warehouse.
A home gets messy when we renovate it, and there are chances of goods and furniture getting highly damaged during the process. To prevent their furniture and other items from facing such situations, people put their heavy goods and fragile items to the self-storage services near me and renovate their homes without any worries.
Building a new home: Building a new home is costly, and if one has too many household goods, one thinks out of the box to save money. In such a situation, many people put most of their goods in the self-storage services near me and live in a small 1 BHK apartment with just the necessary items.
This saves a lot on multiple products' house rent and maintenance costs while keeping the goods safe and away from hassles when they are stored in the warehouse.
When they have frequent transfers: People who have transfer jobs usually keep their unwanted or massive goods in the warehouse so they don't need to carry them wherever they go. This relieves people that they can easily go through a transfer as they don't have to look out much for their goods.
Now that you know all the major reasons storage services are essential, it's time to get the best DIY storage tips.
Self-storage tips to save money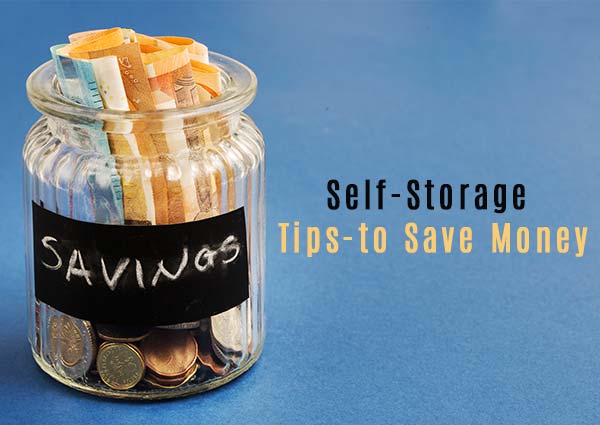 Here's how you need to plan everything before you execute your DIY storage. Remember, since it's a DIY storing process and might be your first chance to store things on your own, you need to be extra informed and careful.
Here's what needs to be done first
Determine the size of the storage you need
Determine the storage size you need to keep all your goods safely in one place; you have to check out the size of your goods. Determine all the goods that you have stored in a warehouse. Make a list of all the considerable items in terms of length, breadth, and height. Then write the estimated dimensions in front of each piece of furniture's name or electronic item to get a better idea.
Based on the findings, calculate the estimated size of the storage you would need to store all these items in one place. Considering the small items, they don't need to be measured as they easily get adjusted with the main goods of massive size.
Learn how to pack goods for self-storage
Storing goods alone can be challenging, especially if this is your first time executing a DIY storage process. Therefore, you must learn how to pack goods for self-storage a few days in advance. This might take some time, but it will greatly help when you are finally packing everything.
You can check out tutorials from YouTube, ask people who have done DIY storage, or take help from the internet to get details of all the do's and don'ts. If you find something crucial, write it down so you don't forget the instruction during the final day of packing and storing.
Find out the 'cost of storage in my area
After getting past understanding your storage size needs and how you will pack your goods for DIY storage, it's time to find out the charges. It's pretty evident that the person looking for DIY storage will have to hire a space to store their goods (on their own).
And before you start looking out for a storage facility near me, get an idea about the average storage charges near your area. It is very important to know the industry rates for the facility so that no one can scam you by charging more than what should be spent.
Here also, you must take help from the internet and people around you who might have some idea, or call a few storage facility providers directly and take their quotes. You can then compare their charges quickly based on the storage size they are providing and the number of facilities available in their storage rates.
Look out for 'Self-storage facilities near me
It's finally time to start hunting for self-storage facilities that allow people to store their goods independently. Multiple big and small companies provide self-storage services to their customers, so finding one that promotes DIY storage is easy.
You can also ask the self-storage services provider you called earlier if they allow DIY storage. If yes, you can consider their storage space. And if in case they don't provide self-storage services, you can always search for a company that does.
Find out which things are not allowed to be stored in the warehouse
Once you finalize your ideal DIY storage service provider, you must ask them about the items that shouldn't be stored in a storage house. Usually, when storage service providers pack the stuff to put them in the storage house, they tell their customers that this or that item cannot be packed and shouldn't be put in the storage house./p>
Since you are about to execute the self-storage process here, they might or might not be able to assist you properly. So, asking them this question directly will keep you safe.
They usually say no to flammable items, expensive goods, documents, fresh food items, etc., but you should ask about it to get more clarity and information.
Store the goods in the storage house
Now is the time to finally complete the task you have been waiting for for days. Start packing your goods for storage as you have learned from different sources. Once everything is packed and ready to be stored in a storage house, start with the transportation process.
As you are executing a DIY shift, the packing, transporting, and loading of goods in the storage house has to be done by you. You can surely use your labor to complete the task effortlessly, but finding the labor will also be your task.
So, transport the goods to the storage house and put them in the self-storage area one by one. After that, get the paperwork done with the storage company and take all your bills along. Pay the price that you have to pay initially and then proceed with the rest of your work.
Conclusion:
People can think self-storage is a hectic way of organizing your goods when you don't need them. But in reality, it is the smartest way of doing the task how you like and eliminating the mediators. Saving time and money while getting to do things according to your convenience is great, but one must know how to accomplish the task properly.
Read the details above again if you need help with self-storage tips and tricks. Take notes of everything and execute the DIY storage tips on your task. But if you are not in the mood to store things on your own, remember that Thepackersmovers.com is here to help you find the best warehousing and storage services.
Stay tuned and keep reading to get more details on home shifting, packing, moving and unpacking services, and other details!
Latest posts by Anishka Luthra
(see all)