Being a vibrant city with multitudes of joy and amiability spreading all around, Delhi attracts people from all across the nation. If you are keyed up with your decision to move from to or from the lively city of Delhi, you must go about it with the help of a highly experienced Packers and Movers in Delhi who can offer world class services for a smooth and easy move.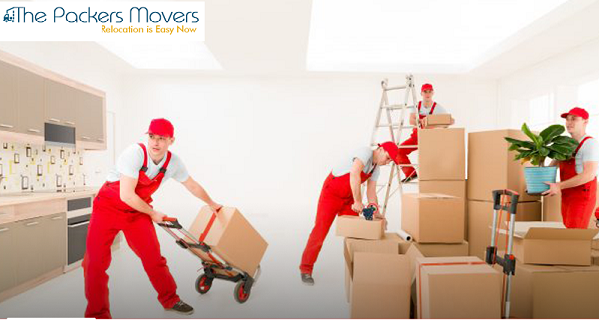 There are thousands of families every year relocating in and out of Delhi. There are many reasons behind the huge influx of population in the high flying city of Delhi. Relocation to a flourishing metropolitan city like Delhi can be a cause of stimulation as well as stress. Apart from being commercially lucrative and economically viable location, Delhi is the cultural hub of India. People from diverse linguistic communities all across India reside in this vivacious city. However, on noticing a large section of different people owning little spaces, you can feel a tad bit twitchy. Nevertheless, you are much exhilarated with your aspirations of an exuberant life. Signing up the best Packers and Movers in Delhi for availing proficient Transport Services can rule out all your worries. 
There is urgent need to hire the Professional Packers and Movers for the move who can steer you away from all the awkward situations. There are some catastrophic scandals common these days that can lead the customers into a maze of perplexities. Here are some of those scams that you must be aware of before planning relocation:
• Demand of Advance Cash Deposit: 
This is the most common and evident insight towards possibility of a gross financial scam. Usually, the reputable and highly acclaimed movers will never demand cash or an exorbitantly large sum as advance deposit prior to the move. Although it is true that they might charge higher for quality services, but they never extort their customers in the name of such expenses. You are generally supposed to make full payment upon delivery. If you pay in advance for the Transport Services, you will have zero control over your belongings. You will be clueless about when you'll see them again. Besides, it is advised that you do pay online, or use plastic money instead. This will surely keep you safe from any fraudulent activity.
• Not Assuming Liability for the movables:
Whenever you hire Transport Services, it is important to note that all the logistics companies are supposed to assume the liability for the actual value of the movables that they will relocate. However, there are certain levels of liability that the Packers and Movers in Delhi is supposed to assume and you must be aware of the total amount of protection they are willing to provide you in each category. These details are clearly mentioned in the 'Customers Rights and Responsibilities while Moving' column in the brochure that Professional Packers and Movers provide to you. Make sure that you read this clause carefully. If the moving company refuses to assume this obligation, you can understand they have no intent to take responsibility for the damages, if they occur. 
• Unfair packing charges:
Packing is the integral aspect while moving. The Professional Packers and Movers charge for this service in advance. However, if you pack your belongings on your own, the Packers and Movers in Delhi is not supposed to charge for this function. Definitely, if you are packing your own stuff, you're cutting back on inflated prices for packing charges and the material, besides the time and labor. There is no point in paying for a service that you are not actually availing. You must read carefully the service quotes and check for all the hidden charges. You must be extremely watchful, and discuss every clause of the service with your mover. If they charge you for the services you have not hired, they are trying to dupe you. 
These are some evident fooleries that deceptive movers try to play on their clients. However, you can be free of all such inaccuracies if you hire dependable Packers and Movers in Delhi via this reputed online relocation directory, Thepackersmovers.com. The enlisted Packers and Movers on this directory are known for their honest and integrated trade policies while rendering customized moving services.