Surat City Information
Surat is the southeastern state of Gujarat, India. It was primarily known as Suryapur or Surajpur. The history behind Surajpur is, the city is trusted to have been discovered by a Brahman named Gopi. He constructed the Gopi Tank (water reservoir) in 1516 and named the area Surajpur or Suryapur. It rests near the mouth of the Tapti River at the Gulf of Khambhat. Surat is known by multiple names like the Diamond City, The Silk City, and The Green City. It was a big seaport and is now a hub of economic and commercial activities in South Gujarat. It is well-known for diamond and textiles work, as well as shopping centers for apparel and accessories. According to a survey conducted, the Surat is the world's fastest-growing and developing country from 2019 to 2035. Annual Survey of India's City -System awarded Surat as the "best city" in 2013. Surat has registered an annual G.D.P. growth rate of 11.6% over the fiscal years between 2001 & 2008.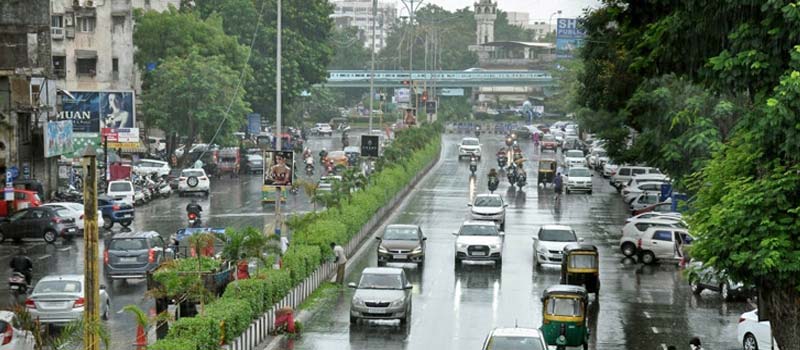 Moreover, Surat is also nominated for India's first smart I.T. City, initiated by Microsoft City Next Initiative tied up with I.T. services majors Tata Consultancy Services and Wipro. Surat was nominated as one of twenty Indian cities to evolve as a smart city under PM Narendra Modi's leadership Smart Cities Mission. Surat has a rich cultural heritage, beautiful architecture, and festive vibes all the season. To explore more about Surat, then hold your breath for a while and experience the breathtaking Surat.
Renting
| | | | |
| --- | --- | --- | --- |
| | Posh Colony(Rs.) * | Middle-class colony(Rs.)** | Basic Colony(Rs.)*** |
| 1 BHK | 6,500 – 12,000 | 4,500 – 8,500 | 3,500 – 5,000 |
| 2 BHK | 12,000 – 25,000 | 8,500 – 12,500 | 5,000 – 10,000 |
| 3 BHK | 25,000 – 35,000 | 12,500 – 20,000 | 10,000 – 20,500 |
| PG | - | 4,500 – 10,500 | 2,000 – 5,500 |
Surat provides you with numerous accommodation alternatives, from simple to lavish. Surat's rent will suit any budget, the city has oodles of P.G. options for students, and those who value their solitude can rent any size of flats. The average cost of rent in Surat is:
* The Posh Colonies comprises – Vesu, Althan, Citylight, Piplod, Ghod dod road, etc.
** The Middle-Class Colonies comprises - Godadara, Parvat patiya, Varachha, Pal Adajan, etc.
***The Basic Colonies comprises – Jahangirpura, Agam Navkar, Palampur Gam, etc.
Bus Service
Rail Service
Air Service
Cabs
Metro Service
The Sitilink or Surat BRTS
Surat Railway Station (Major Trains start from Surat Railway Station)

Surat–Bandra Terminus Intercity Superfast Express

Surat–Mumbai Central Flying Ranee Superfast Express

Surat–Jamnagar Intercity Superfast Express

Surat–Hapa Intercity Weekly Superfast Express

Surat–Chhapra Tapti Ganga Express

Surat–Bhagalpur Tapti Ganga Superfast Express

Surat–Muzaffarpur Express

Surat–Mahuva Superfast Express

Surat–Malda Town Express

Surat–Amravati Express

Surat–Puri Superfast Express


Surat International Airport
Prachi Taxi Services, Surat Taxi Hire, Jeevan Yatra Travellers
Surat Metro (Under Construction)
Surat is known as a Smart City and has secured the position of 2nd most populous city of Gujarat. The city has evolved and made outstanding progress in infrastructure development such as drainage, water supply, sewerage, poor urban housing, solid waste management, road, etc. The city is intended to develop a developed Public Transport Infrastructure and Integrated Multi-Modal Public Transport System. Surat has a developed transport infrastructure. The city and its countryside may be bisect using road and rail. Buses are the preferred means of personal transport. Comfortable highway, rail, and air routes make the city easily reachable to the international and domestic society. Surat is awarded as the Best City to live in in terms of public transportation and housing quality.
The distances to some prime cities and towns from Surat are:
Ahmedabad 267 km
Baroda 140 km
Mumbai 326 km
Bhavnagar 422 km
Junagarh 550 km
Jamnagar 531 km
Bhuj 619 km
Palanpur 434 km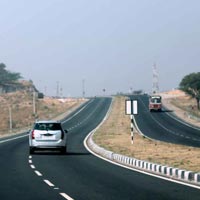 Road:
Auto Rickshaws and Electronic Rickshaws are the common means of transport that are the most preferred after the bus. These are mostly preferred for short distances and sometimes for long distances. The auto fare charges are quite fair and genuine and commonly run by the meter. Here, you can even find some auto-rickshaw at night. Most of the drivers are affable and love chatting, and many of them can cope up to speak Hindi apart from the local language Gujarati. They can be an outstanding guide to the city and cater to you with a lot of knowledge.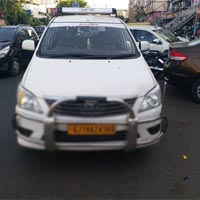 Private vehicles in Surat:
If you are thinking of relocating here with your family permanently in Surat, it is best to purchase a vehicle. Purchase any of your favorite types of vehicles here that are in your budget too. Many car dealers and showrooms are selling used/second-hand cars and the newt cars in the city. Moreover, if you already have a vehicle and are relocating to Surat. Then you can take the help of the thepackersmovers.com to relocate your automobile to here.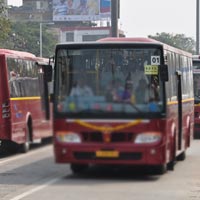 Bus Service:
Bus service is the backbone of Surat Transportation. The majority of people are more dependent on public transport than any other means. As compared to Delhi, the surat has well-developed public transport. Surat Municipal Corporation has established a benchmark in achieving the difficult task of getting more and more users of autos and two-wheelers to go for city buses. An amalgamation of savvy pricing and smart technology has meant that Surat Sitilink Ltd, initiated less than a year before by the municipal body, has thrived in attracting 94% of passengers, many of whom were primarily using auto-rickshaws and two-wheelers. Surat Municipal Corporation was chosen for the best city best service award by the Centre at the Urban mobility conference in Hyderabad. Gujarat government has also initiated a fleet of 25 electric buses, plying only in the main city area covering 29 km. It has done to rectify vehicular pollution in mobbed areas. Besides this, the bus fare is at Rs. 4 as the minimum ticket is quite fair and genuine, competing to polluting shared auto-rickshaws.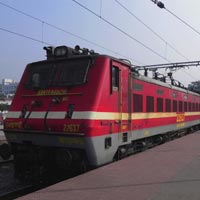 Railway Service:
The Surat Railways Station is an A-1- category railway station of Western Railway station of Indian Railways serving Surat, beside Gothangam, Kosad, Utran, Udhna Junction, Bhestan, Niyol, and Sachin. The Indian Railway Catering and Tourism Corporation classified convenience as the best large station in India based on cleanliness. It has been linked to various stations in India. Easily accessible, computerized train control charting system, interactive touch screen kiosk, L.E.D. Display, automated announcement, as well as trains with air-conditioned coaches, and many more.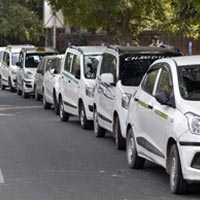 Cab Service:
Apart from famous leading cab service providers, i.e., Ola and Uber, various other emerging cab services are popular in Surat. Prachi Taxi Services, Surat Taxi Hire, Jeevan Yatra Travellers are the most recommended by the customers and best-rated. You can easily book these cabs by either giving them a call or book through respective apps. You can select if you want an A.C. taxi or without A.C., sharing cabs or not. You can even choose the model of the car in which you want to travel. The prepaid service is a much feasible and cost-effective alternative to finding a taxi or auto-rickshaw outside the airport. Many cab service companies provide cheap, safe, reliable, and outstanding benefits. Moreover, their services remain active 24*7 and cover short-distances to long distances.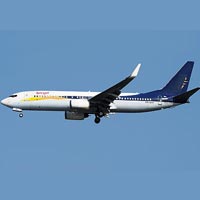 Air Service:
Surat International Airport is situated at Magdalla, Surat, in Gujarat, with 770 acres. It is the second busiest airport in Gujarat, following Ahmedabad in aircraft movements and passenger traffic. It has awarded as the best custom notified status on 9 June 2018. It has well strategically developed in that it links to all the major commercial centers, hospitals, research institutions, tourism destinations, and other urban centers. Thus it is a preferred airport for international tourists.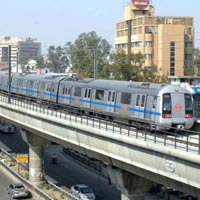 Metro Service:
Soon will all the metro services be initiated in Surat. It is yet under construction for a rapid transit rail system in the Gujarat state of India. It is assumed the metro project will get completed in the next three years. The undertaking of the metro project is with Gujarat Metro Rail Corporation Limited. The foundation of this project has laid by our honorable prime minister Narendra Modi on 18 January 2020. In Phase 1, twenty metro stations will be constructed on the first corridor from Sarthana to Dream city route, and 18 metro stations will be created on the second corridor from Bhesan to Saroli.
Food, Grocery, and Utilities
Food:
Ever heard the Gujarati saying this proverb: "Eat in Surat and die in Kashi." It means Gujaratis are big foodies. Surat is unquestionably a foodies' utopia, from street bhel stalls to multi-cuisine restaurants; Surat has everything a foodie can crave and more. Surat is famous for its food culture. Here you find different varieties of delectable dishes and cuisines that are popular. Gujarati food is one of the favorite cuisines and the primary taste of Gujaratian's people, and so is the case with the people dwelling in Surat. Various luscious food items are spotted here in the streets of Surat. Some savory food items like locho (steamed snack made of gram flour and lentils) are the local's best-loved. Other food items such as ghari (a sweet), Surati khaman, petis, rasaawala khaman, undhiyu, and sarasiya khaja, Dhokla, Khandvi are popular. Surti cuisine is quite popular & spicy compared to cuisines from other regions of Gujarat. Street food is also quite favored in Surat. Some of the best dishes:
Bhajiyas
City Inventions Idada
Kutchi Dabeli
Ice Dish
Ponk vadas
Bhel Puri, Chats, Dahi Puri, Frankie, and a fairly recent addition, Khalsa.
Suppose you are looking for other alternatives apart from Gujju Cuisines. In that case, there are many more options available like Parathas, Punjabi dishes, Sandwiches, Vada Pau, Pav Bhaji, Dosas, Pizzas, Pani-Puris, etc. If you are a non-vegetarian and seeking flavorful and drooling options, then there are many more options. In terms of Beverages, most Surat people like Surat's own Cold Choco, Fulljad Soda, and many other delicious beverages and drinks.
Grocery
All grocery types are available in department stores, malls, and local grocery stores, retail shops, etc., of Surat. Moreover, there are many online apps to order your groceries at your convenience and affordable rates. You don't need to worry about the cost of basic groceries. They are quite nominal and reasonable.
Utilities
When we come to monthly utility prices, the inexpensive one is certainly the price of one minute of mobile phone services, though the internet isn't costly either, costing only ₹ 956.76 a month. The monthly price of basic or essential utilities, including electricity, heating, cooling, and water for a normal-sized apartment, amounts to around ₹ 2600- ₹3500.
Education ( Schools, Universities, College, and Institutions)
In terms of Education, Surat is a wonderful place your child can ever earn a quality education. It is a kernel to education and research centers. Surat has sundry educational institutions. Surat is the prime city where most people focus on Education, technology, commerce, trade, and research. The Surat is one of the best most literate cities, and here the main focus is on Education. Schools and colleges are operated by the government, private bodies, or individual bodies. All schools and institutions in Surat are affiliated with either the Central Board of Education(CBSE), ICSE ( Indian Certificate Of Secondary Education), the Gujarat Board. All the schools are registered under and operated by the Department of Education.
Gujarati is the official language, and the same is in private and government schools with other languages such as English. Besides English and Gujarati, and Sanskrit in some schools. The other foreign languages like French, German, Mandarin, Korean, Japanese, Spanish, etc., are also taught in some of the schools in Surat.
The quality of Education is improving here. Here the students are given quality education. All schools & colleges are well-organized, systematic, and have excellent infrastructure. Here the students are liberal to choose their streams and desire subjects in Higher Secondary Class.
The education management is very much equitable and offers opportunities to all irrespective of caste, religion, gender, economic background, etc. All education institutions residing in Surat have sturdy and well-structured infrastructure, Wi-Fi-enabled campus zones, well-furnished libraries, advanced technology laboratories, seasoned and dedicated faculty, academics, and a paradigm environment. Individuals from different cities, states, and countries come here for better Education.
University
Auro University
PP Savani University
Sardar Vallabhai National Institute of Technology-SVNIT Surat
Uka Tarsadia University
Veer Narmad South Gujarat
I.I.T. Surat
C.K.Pithawalla of Engineering & Technology
Bhagwan Mahavir University
Metas Adventist College
Aljamea-tus-Saifiyah Surat Campus
Institute of Fashion Art
Schools
Ashadeep Group of Schools
Fountainhead School.
St. Xavier's High School.
Institutes
Indian Diamond Institute
Indian Institute of Information Technology, Surat
Sarvajanik College of Engineering and Technology
Surat Municipal Institute of Medical Education & Research, Surat
Colleges
Shrimad Rajchandra Institute of Management & Computer Application
Dr. S and SS Gandhi Government Engineering College
Bhagwan Mahavir College of Pharmacy BMCP
VT Choksi Sarvajanik Law College
Shree Swami Atmanand Saraswati Institute of Technology
SVPES Faculty of Engineering Technology and Research
CK Pithawalla Institute of Management
CK Pithawalla College of Engineering and Technology
Sitarambhai Naranji Patel Institute of Technology & Research Centre
Akhand Anand Arts and Commerce College
M.T.B. Arts College
Navyug Arts College
Shri Surat Jilla Sahkari Bank Commerce College
Z.F. Wadia Women's and NK Jhota College of Commerce
Shree Dhanvantary Pharmacy College
Sir KP College of Commerce
PT Sarvajanik College of Science
Metas Adventist College
BK Mody Government Pharmacy College
Government Medical College
SCET Sarvajanik College of Engineering and Technology.
Work Opportunities
| | |
| --- | --- |
| Key Industries | Key Areas |
| Information technology | Udhna,Piplod, Varachha Road |
| Finance | Gopipura, Khatodara, Haripura |
| Banking | Varachha Road, Salabatpura, A.K. Road |
| Telecommunication | Bharat Road, Adajan Patia, Varachha Road |
| Media | Pal Adajan, Athwagate |
| Retail | Bhestan, Udhan, Kamela Darwaja |
| Tourism | Kumbharia Road, Nanpura |
| Infrastructure | Varachha Road, Nanpura, Vesu Cross Road |
Here at Surat, working opportunities are emerging & less than metropolitan cities, and various new set up of industries are establishing there & are assisting the working opportunities. New & Avant-garde technologies have led Surat to a higher rank in terms of improvement development of industrialization. Urbanization & industrialization have led to employment generation that has risen, leading to an increase in better living standards.
Medical Facilities
The city has top-flight medical facilities with a peck of Government and Private Hospitals. The cost of medical treatment may differ according to the medical institution you selected for your treatment. Medical tourism in Surat is one of the best in the country. The capital has a four-tier healthcare system. One can effortlessly get treatment for any disease with world-class medical amenities.
Lifestyle and Cost of Living
Surat is a wonderful and peaceful place to live. It is the eighth-largest city and the ninth-largest urban aggregate in India, but even so, it's not the least bit costlier than other cities in India.
Your monthly expenses in Surat depend on your income and daily needs and on the area where you will be relocating, renting a living room or an apartment.
Average Restaurant Prices
| | |
| --- | --- |
| Meal (Low-cost Restaurant) | $2.84 |
| Domestic Beer (0.5 Liter) | $2.55 |
| Water (0.33 Liter) | $0.18 |
Average Market Prices
| | |
| --- | --- |
| Milk (1L) | $0.74 |
| Loaf Bread (500g) | $0.47 |
| Eggs (12) | $0.88 |
Average Transport Prices
| | |
| --- | --- |
| One Way Ticket | $0.22 |
| Monthly Pass | $6.70 |
| Gasoline | $1.03 |
Average Utilities Prices
| | |
| --- | --- |
| Basic/Essential (Water, Electricity, Garbage, Heating, Cooling) | $34.26 |
| 1 min. of Prepaid Mobile Tariff Local | $0.02 |
| Internet (Unlimited Data, Cable/ADSL) | $13.61 |
Average Leisure Prices
| | |
| --- | --- |
| Fitness Club, Monthly Fee for 1 Adult | $14.68 |
| Tennis Court Rent (1 Hour) | $5.88 |
| Cinema, 1 Seat, International Release | $2.84 |
Average Clothing Prices
| | |
| --- | --- |
| 1 Pair of Jeans (Levis 501 Or Comparable) | $25.96 |
| 1 Summer Dress in a Chain Store | $28.28 |
| 1 Pair of Adidas Walking Shoes (Mid-Range) | $45.22 |
Average Rent Prices
| | |
| --- | --- |
| Apartment (1 bedroom) in City Center | $84.15 |
| Apartment (1 bedroom) Outside of Center | $63.61 |
| Apartment (3 bedrooms) in City Center | $219.07 |
The money spent by Surat people is on markets and supermarkets-where people spend money on food items for a living. The second most money spending in Surat is on transportation. Thus it shows that transportation for Surat people is the most important part of their life. Restaurants and rent follow transportation because you have got to live somewhere.
The lifestyle and cost of living here are easy, economical, and ecstatic & the city has a ubiquitous vibe. It has an essence of rich culture, heritage, and you can find pretty many options for fun and adventure here. There are varieties of amusement parks, spa facilities, cinema halls, live theatres, museums, bars, cafes, parks, picnic spots, etc. If you are an enthusiast shopper, there are many shopping malls, complexes, local markets, weekly markets, etc. You can get the budget-friendly entertainment option and the lavish, luxurious & one subjected upon the budget you have. One thing for sure, city life never gets monotonous. Whereas talking about the cost of living compared to any other metropolitan city is quite affordable and manageable.
Tourism Destination In Surat
Surat, having its name connected with Saurashtra (the good land), is a port city in Gujarat. The second most crowded city in the state of Gujarat. It is a global hub of diamond cutting centers and a commercial textile processing company, primarily known for silk-weaving. It is also known as the 'city of flyovers'; it entices tourists fond of the region's colonial history and exotic wildlife. Eminent tourist destinations in Surat are the Surat Castle, Science Centre Complex, and the Diamond Gallery. Enjoy and feel the legacy of cultural heritage presence here.
Dutch Garden
Dumas Beach
Hajira Village
Sardar Patel Museum
Ambaji Temple
Sarthana Nature Park
Dandi Beach
Jagdishchandra Bose Aquarium
Tithal Beach
Swaminarayan Temple
Amazia Water Park
Science Centre
Vansada National Park
Choppati Jawaharlal Nehru Garden
ISKCON Temple, Surat
Surat Castle
Suvali Beach
Snow Park
Sneh Rashmi Botanical Garden
Tapi River Front
Ubharat Beach
Modi Resorts and Amusements Park
Chintamani Jain Temple
Blues Adventure
Bardoli
Ram Madhi
Rang Upvan
Gavier Lake
Kabirvad
Floral Park
Priya Darshini Indra Gandhi Udhyan
The Great Fun Amusement Park
Dabhari Beach
Padamdungru
Pros & Cons
| | |
| --- | --- |
| Pros | Cons |
| Hygienic City | Sometimes bad weather conditions |
| Rich Culture, Traditions, Food, and Social Life | Education standards are still improving |
| Gorgeous Beaches and a lot of Scenic Beauty | |
| Hub of Diamonds and Textile Industries | |
| Well establish economy | |
| Nice and Pleasant Weather | |
| Friendly jolly people | |
| The Index of Crime Rate is Low. | |
| Economic Extensions | |
| 0% unemployment rate | |
Living in Surat is a significant decision as the city has some budding chances but has many troubles. To help you in your verdict, we have tabularized the pros and cons of living in Surat. So, whenever you relocate here, move with well-decent knowledge and conveniently without any issues.
Moving Guide in Surat
Before saying yes or giving the approval to move to the enticing and blend of India's religious and cultural city, i.e., Surat & one should carry out essential efforts to ensure that they are ready for this move. If you are in the halfway of planning, then there are some advice and tricks that will assist your move go fluently:
1. Groundwork
Before beginning moving, you must research well about the city. So that there is no discrepancy, the issue arises at the time of moving. You can begin your research from the internet, and if you know some Surat's or an acquaintance, then ask about their experience. In this way, you would have a basic & clear idea of what to anticipate.
2. Take a tour
Before moving your items & yourself to a new place, you should first visit and recce the location and get familiar with its culture and vibes. Surat has a very diverse and glorious history, culture, and happy vibes, but still, some points require your consideration, like safety issues and many more things.
3. Finance management
It is the most crucial part as finance or money is very important when preparing for the move. Shifting to a new city with no back-support in touch is not easy as A.B.C. It requires lots of planning, budget, and stress, and even though the cost of living in Surat is economical, you can never be too meticulous. Make sure you have sufficient funds to help you in thick and thin.
4. Climate control
The city has warm and temperate climates. There is much less rainfall in winters than in summers, as the temperature rises to 27° Celsius, and in winter, the temperature dips down to 10° degrees. You are required to be inclined to deal with these tropical climates of Surat.
Prepare an Advance Checklist
You should always make big choices in advance. As before you move there, you would not have adequate time to determine while you are settling down. So, prepare a checklist before moving to Surat and decide where you would live and where your kids would study?
5. Packers and Movers
It is a challenging & troublesome job when you are moving to another city, & when you need to move your valuables, you can relax and share or assign your load by hiring a reliable, affordable, and best-rated packing and moving company from Thepackersmovers.com. They will make your move smooth, comfy, and hassle-free and assure you 100% customer satisfaction by delivering your belongings safely, timely, and rightly at your doorway without any loss or damage.
Related Services in Surat