1
B. R. L. Packers and Movers
Plot No-219, Sector-26, Dwarka
New Delhi
Call Us: +91 9839266363 / 9971382438

2
Indian Cargo Packers & Movers
House no 926,Near Railway Crossing Bijwasan
Call Us: 9717206746, 9991171880

3
Place Your Ad Here
Packing & Moving, Home Relocation, Car Carrier, Moving Tips
Call Us: +91 98 214 22116

4
Place Your Ad Here
Packing & Moving, Home Relocation Delhi, Car Carrier, Moving Tips
Call Us: +91 98 214 22116

5
JDG Packer and Movers
Gaushala Road, Dharam Colony, Opp. Bharat Tower, Near Palam Vihar, Gurgaon
Call Us: 7419058728

6
Place Your Ad Here
Packing and Moving Delhi, Home Relocation Delhi, Car Carrier, Moving Tips
Call Us: +91 98 214 22116
An Online Directory: Leading to Professional Packers and Movers in the Capital!
Any reputed firm will offers trustworthy relocation services including household shifting, warehousing, corporate shifting, automobile moving service, loading-unloading, transportation and many other related services. Moving to another city can be a tiresome task, as it includes hassles everywhere. Thus, hiring a professional assistance would lead to successful relocation without any trouble. This online directory helps you with an affordable platform whereby you get connected to a professional company which will provide valuable services to fulfill your need.
Find Best Packers and Movers Services in Delhi from Thepackersmovers.com
| | | |
| --- | --- | --- |
| Services | Moving Tips | Speciality |
| Transport Services in Delhi | Packing Tips | Get Free Quotes |
| Office Relocation Services | Pre Moving Tips | Compare Charges, Rates and Review |
| Corporate Relocation Services | Office Relocation Tips | Hassle Free Relocation Service in Delhi |
| Household Shifting Services | Relocation Tips | |
Find Most Trustworthy packers and Movers in Delhi at Thepackersmovers.com!
The Packers and Movers in Delhi, an online address book of moving companies, which helps you in finding the most trusted moving partner in Delhi and other places of National Capital Region. The shifting companies listed here, make it a point to render to the customers, the most trustworthy relocation services and that too in a pocket friendly way. The good news is that, you can be sure of the safety of your valuables goods, while moving, and that comes without any kind of stress. Also, many of these listed reputed packers and movers offer their customers with, value added services of Insurance that can be claimed in case of any damage caused to the goods in transit.
Get in Touch to Reliable Packers and Movers of Delhi!
The quest of searching reliable Packers Movers Delhi is a continuous task, which keeps on going. The enlisted firms for such services are equipped with modern facilities and utilities which come in handy during relocation services. All the Packers movers companies, mentioned there in our online directory, are professionals, who have all the technical and non-technical skills as required and have been there in the field from quite some time with years of experience. These trained and experienced professions are obliged to guide their customers until the time of unpacking and settling down in their new homes. Those who are planning to relocate in Delhi can trust any feasible service provider mentioned in the list, to let them render their best of their services.
Thepackersmovers.com helping people to relocate in the Capital!
Delhi is a very popular city in the whole India; it is capital of India. It is the fast moving city which works on rapid pace. Also, Delhi is an overcrowded city, thus its nearby cities such as Ghaziabad, Faridabad and Gurgaon are too becoming the centre of employment. This scenario gives the ample opportunities to professionals and working class and in turn results in grand scale relocation every year. Masses shifts in Delhi in the quest of finding better opportunities and this contributes to a great relocation business in Delhi. With our list of Packers and Movers in Delhi, we help people to find the best relocation service provider in the capital within a matter of few clicks.
Get Direct Services of Reliable Packers and Movers in Delhi at the Click of a button!!
The best part of choosing Packers and Movers in Delhi from our online directory is that you will get here direct access to Packers and Movers service provider and no mediators or middle men disturb the deal. Searching for a service provider form our website will not need you to pay any extra money to any agent, and you will be able to directly deal with the firm. This is certainly the best way of finding Packers and Movers Delhi where you can directly deal with the service provider.
Thepackersmovers.com: Making it Easy to Find Movers and Packers in Delhi
This excellence at your doorstep is one of the friendliest hands that will be there for you as your most significant partner. The task that would have become such a herculean task had these experts had not been there will become such an easy piece of work with their presence. They have the required expertise in the field and they know how to handle goods, how to categorize them and how they have to be handled so that there isn't any mishap while transportation of good takes place.
Choose Smartly:
Here on the website of Thepackersmovers.com visitors are exposed to large database, which is sorted according to their needs. The online directory is full of best packers and Movers in Delhi and that is the reason that the customers can choose the best according to their use. The digital website of Thepackersmovers.com has a user-friendly interface and customized search tools according to the latest technology.
This directory is not only useful for people of Delhi, but is also useful for people all over the world. Here, they can get information about useful Packers and Movers firm that can cater relocation services worldwide. Packers and Movers take pride to enlist such a detailed and useful directory and verified partners. Here, people can find registered brands and no fake firms to cheat you. Thus, choosing a service provider from our digital network can be a handy task in order to find a right Packer and Movers.
Thepackersmovers.com providing excellent relocation services to help out the people to relocate in Delhi, as we understand relocation isn't a trouble-free task as a whole and you need a lot of courage for a successful relocation. It is a very complex task so we understand that finding right packers and movers for your relocation is very necessary. At Thepackersmovers.com, the enlisted firm understands the importance of right service provider and hence we make sure to enlist every reliable company in our directory.
Packing and Moving services in Local locations of Delhi:
Cannaught Place

Shahdara
Dilshad Garden
Patparganj
Vivek Vihar
Laxmi Nagar
Saket
Hauz Khas
Karol Bagh
New Friends Colony
Vasant Kunj
Vasant Vihar
Sarojini Nagar
Rohini
Nehru Place
Tagore Garden
Rajouri Garden
Janakpuri
Vikaspuri
Punjabi Bagh
Paschim Vihasr
Lajpat Nagar
Malviya Nagar
Dwarka
South Delhi
East Delhi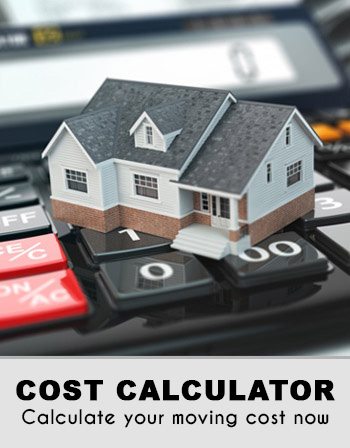 Packers Movers Across India