1
H2H Packer and Movers Pvt. Ltd.
All Over in Delhi
And Service Provider in Delhi NCR
Call Us: +91 9990411921

2
Indian Cargo Packers & Movers
House no 926,Near Railway Crossing Bijwasan
Call Us: 9717206746, 9991171880

3
B. R. L. Packers and Movers
Plot No-219, Sector-26, Dwarka
New Delhi
Call Us: +91 9839266363 / 9971382438

4
Place Your Ad Here
Packing & Moving, Home Relocation Delhi, Car Carrier, Moving Tips
Call Us: +91 98 214 22116

5
JDG Packer and Movers
Gaushala Road, Dharam Colony, Opp. Bharat Tower, Near Palam Vihar, Gurgaon
Call Us: 7419058728

6
Place Your Ad Here
Packing and Moving Delhi, Home Relocation Delhi, Car Carrier, Moving Tips
Call Us: +91 98 214 22116
A Step by Step Guide to finding Best Packers and Movers in Delhi
Step 1: Prepare of list of Items to be moved Pre-planning and knowing everything is the key!! Segregating the items which are to be taken along to the new home from those which are to be left out will make half of your work done. You can do the work of segregation for every room and make a list of items to be moved. Step 2: Have an Approximate Estimation of the Volume of goods Before hiring packer and movers in Delhi, you must know the complete volume of goods that need to be shifted to your new home. You can take help from the list of items that you prepared to be shifted. Step 3: Fix the Relocation Date It is very important to be clear on the shifting date because that way you can assure the availability of packers and movers in Delhi. Also, you can convey your shifting date to your landlord in case you are living in a rented house. Step 4: Find an online Moving Directory Finding a reliable online moving directory will make it easy to find packers and movers in Delhi. And, here's where Thepackersmovers.com will help! This online directory has sole aim of simplifying one's relocation, be it home relocation or corporate relocation. You will definitely get to meet the right type of packers and movers in Delhi here.
How Does Thepackersmovers.com works?
You will first need to Log on to Thepackersmovers.com and fill a small form vividly visible on the home page with the title "Get a Free Moving Quote", where you can get quotations from different companies. You can then choose the best packers and movers in Delhi among those companies.
In the Quotation form you will need to specify your Name, Email, Mobile no, Date of Relocation, Relocation from, Relocation to and your other requirements. You can then press the Submit button after entering the code as shown in the last section of the form.
You will then start getting contact details of moving companies through mail or on your mobile handset after filling the details online.
You will now be free to contact any of these Packers and Movers Companies in Delhi and can get an understanding of how it is going to match with your requirements. And, you can accordingly fix a face to face interview session with the company after you get satisfied after getting an idea of the working style of the company.
On the top of that, if you are not sure on the budget and weather your financial limits are going to match with that of your moving budget then you can use "Cost Calculator". You will need to specify here your moving details and our executives will contact you and tell you about the approximate estimation of the packers and movers charges as per your requirements.
Thepackersmovers.com connects you with the best moving company in Delhi which offers a bunch of satisfying services for relocating in Delhi. These companies enlisted herein will make your mover safe, secure, easy and hassle free. You can just sit back and relax because these enlisted moving companies there in the directory are well adept in transporting your goods safely and securely. You can therefore you can comfortably make your move happen with the safely assurance of your goods.

Services offered by Thepackersmovers.com

Our online directory is committed to making it comfortable all types of services happen with ease. We offer an assortment of relocation services that will help people to relocate with ease keeping their valuables safe. Here are a few of those services that these enlisted companies offer.....

Home Relocation Services

When you are relocating your home, the most important thing that you will need to do is to find a reliable packers and movers. This can actually solve 90% of your problem in no time! These enlisted companies provide both intercity relocation and intra-city relocation home relocation services.

Office Relocation Services

People can also conveniently find the best office relocation services by referring to thepackersmovers.com. Most trusted and verified professionals having skills of the highest quality, these companies will do every bit of help to make your office relocation task an easy one.

Pet Relocation Services

If you have pets, you will need to be extra careful while relocating and these packers and movers in Delhi enlisted therein our list will make it easy and safe for you to relocate your pets. These companies will make it sure that your pet does not feel uncomfortable on the day of move.

Car Carrier Services

We have a special section for car carrier services and you get connected with car carrier in Delhi, Mumbai, Pune and various other places in India. These packers and movers in Delhi are equipped enough to carry your car safely and securely to your new home. They will assure that the car does not even get a scratch.

Warehousing Services

Most of the packers and movers enlisted here in our online directory have warehouse services that are one of the pre-requisite for an easy and reliable relocation. You can very much store your goods safely in these warehouses during relocation when you have no place to store them in the first hand.

Why Thepackersmovers.com? There are an assortment of reasons that makes Thepackersmovers.com an ideal place to hire packers and movers in Delhi. Here are a few of them that make our online moving directory the most apt place for hiring a company.

Packers and Movers in Delhi at Thepackersmovers.com provide....

Insurance cover for goods Most of the companies enlisted in Thepackersmovers.com provide to its customers insurance of the goods that are being transported. Skilled Professionals We enlist only the companies that are skilled and have been trained in the field. These professionals are hired only after meticulous testing and training so as to help customers make it easy to relocate. In their area of work these professionals provide all the expertise. Packing material of the highest quality The professionals make sure that your goods are packed with utmost care with proper types of packing materials including cargo sheets, bubble wrap, corrugated boxes and other boxes. We understand that your belongings are very much precious to you and so we take all the care to get it done properly. Transparent and quick Customer care services These packers and movers in Delhi are such that they have the transparent and quick customers care services that will keep guiding you till the time your goods are finally transported at your new home.

Top 10 Moving Tips to Follow

1. Keep your Camera Ready You must not forget to take pictures of appliances, furniture and other valuables that are being shipped. 2. Take pictures of the electronic setup at your old home These pictures of the older electronic setups will act as a reference for the electricians to set up all the electronic equipments like TV, stereos and others. 3. Never make the boxes overfilled with goods Overfilling boxes may lead to finally getting them broken or the goods therein may get crushed. Your valuables may get broken and damaged. 4. You must prefer packing the heavy goods at the first hand Although it's obvious that the heavy items you will prefer packing at the first hand yet we would like to remind you that always prefer the heavy items first. Place the heavy items at the bottom and then place the lighter ones. 5. Use only small boxes for packing books Books are actually heavy and so you will need to take care that they are not all packed in a single box because it would become tough to carry them. So just make sure that books are packed in small boxes. 6. Get rid of the unwanted stuff It is better to get rid of the unwanted stuff as much as possible that way you could be able to make it all simpler. You can choose to donate, sell or dispose them off as per the usability of the clothes you are using. 7. Don't get attracted by too less packers and movers charges You need to be very much sure of the point that you don't get attracted by too much of less packers and movers charges in Delhi because, in most case, these moving companies do not offer services as offered in the beginning. 8. Get your Kids Involved Kids often do not like the idea of relocating because then they have to part away from their friends, school and the playing partners. So, if you keep them involved, they will start loving the idea of relocating. 9. Relax and take it easy Weather you have hired packers and movers in Delhi or carrying out a DIY move, you will always need to find time to relax and take it easy. Getting stressed up is not the way!! Keeping cool and relaxing at regular intervals will clear your mind and you will be able to concentrate on the task at hand. 10. Be nice and kind to your plants Plants are way more delicate than plants and it is important to take care of these plants while you are relocating. Make sure that they do not have to live without Sun and water for a longer period or they may die out.

We at Thepackersmovers.com aim at bringing for people the most convenient and safe of relocation weather it is a home relocation or corporate relocation. We will connect you with the best packers and movers in Delhi.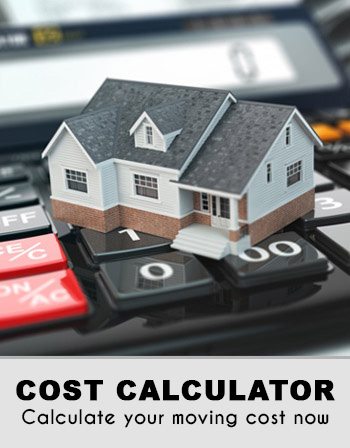 Packers Movers Across India
Reviews For Packers and Movers in Delhi
Thank You SM Logistics

Your team is really efficient in Packing Moving. Thanks

Sapna Singhania 1 days ago from Central Delhi

Excellent Service by BRL Movers

Lot of thanks for easy shifting with proper care of my goods.

Shaswat Khandelwal 2 days ago from Moolchand Delhi

Go For JDG Packers

They really made my relocation so easy, without any hassle.

Nakul Mehra 5 days ago from Lajpat Nagar Delhi

Highly Recommend BRL Packers

Good Packing and they have unloaded my products properly in Delhi.

Rajan Saxena 9-Dec-2018 from Delhi

Great Job by SM Logistics movers

Excellent job of packing and unpacking of all my goods.

Rajat Verma 7-Dec-2018 from South Ex Delhi

Good Service by JDG Movers Delhi

JDG has made my shifting so easy to my another flat.

Seema Chauhan 5-Dec-2018 from Rohini Delhi