20 Best Places to Live in Delhi NCR in 2023
Updated On : 07th, December 2022
Moving to a new city is often a thought-provoking experience requiring much previous investigation and verification. Rapid growth, increased infrastructure, and superior medical facilities attest to India's improved level of living.
Packers and Movers Cost Calculator
Delhi, capital of India, is the country's third-largest city, catering to a massive number of people who relocate here quickly in pursuit of better work prospects. Delhi offers a wide range of housing alternatives, from high-end apartments to low-cost construction floors. According to several estimates and polls, the best residential areas in Delhi include notable spots in South Delhi, Central Delhi, and West Delhi. If you are seeking the top residential neighborhoods in Delhi, we share renowned spots that come with exceptional amenities, connectivity, and improved infrastructure.
Did you know that this heavily populated city has some of the largest schools, largest shopping centers, and even more elite residential areas? We went on a quest and prepared a list of the city's most exclusive, luxurious, and budget-friendly and, needless to say, best residential areas in Delhi for middle class to live in – have a look and get ready to shift!
Delhi Information Guide having all the needed information about houses, companies, flats, and nearest metro stations will make it easy for the new expats to survive in the city.
Lutyens Bungalow Zone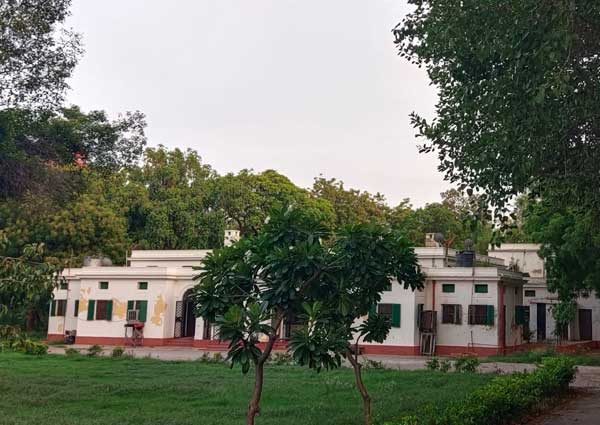 The Lutyens Bungalow Zone in Lutyens Delhi is clearly the most opulent area in the capital, and it is home to the city's lengthy list of politicians, industrialists, and well-known business tycoons. The neighborhood is named after British architect Edwin Lutyens, who created the design with perfectly laid out streets, beautiful green lawns, and various stylish locations.
It is home to the majority of cross-country embassies, stately five-star hotels, and the vibrant Connaught Place market, the capital's beating heart. This zone includes Prithvi Raj Road and Dr. APJ Abdul Kalam Road, and the residences here are among the most expensive in the city, if not the country!
Shanti Niketan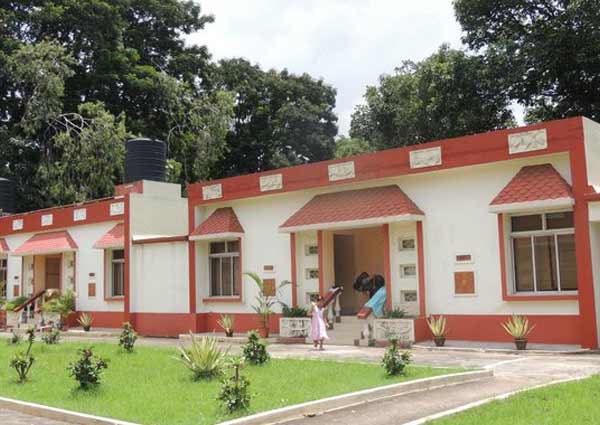 Shanti Niketan is a posh residential complex for the city's wealthy entrepreneurs. Its closeness to other prestigious neighborhoods such as R.K. Puram and Vasant Vihar, which include renowned schools and first-rate retail centers, makes this a highly desirable location. The region was originally created for local government officials, but over time, the houses were sold on the open market, and it has now been changed into a high-class enclave that persons with big money can only purchase.
Sunder Nagar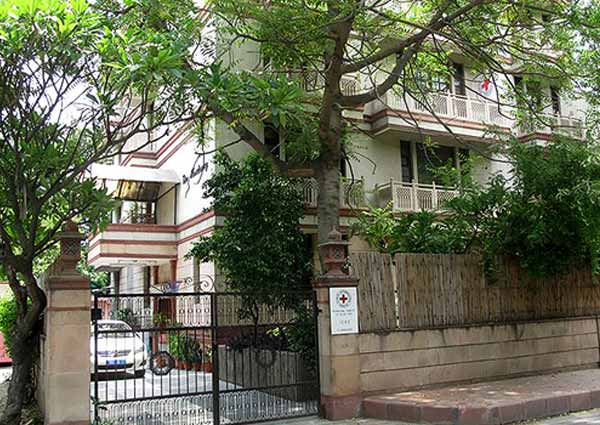 Sunder Nagar is located on Mathura Road, south of the Old Fort and near the Delhi Zoological Park. This affluent residential neighborhood in Central Delhi is widely renowned for its art galleries and artisan businesses. Because of the nature of their quality, trendy creative items, the market is less resistant to change and has a reputation for luring refined inhabitants and the city's glitterati with its unhurried appeal!
Golf Links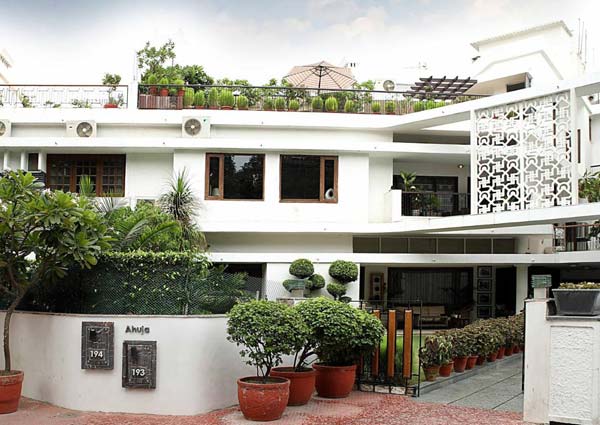 Golf Links has long been considered one of the most exclusive places in Delhi, located in the heart of Lutyens Delhi and next to the Delhi Golf Course, from which the colony takes its name. This is considered one of the most expensive places in the country, with property costs reaching around Rs 4 lakh per square yard. It is also one of the safest areas to live in, being centrally placed and having round-the-clock protection provided by private security services and police across the region!
Jor Bagh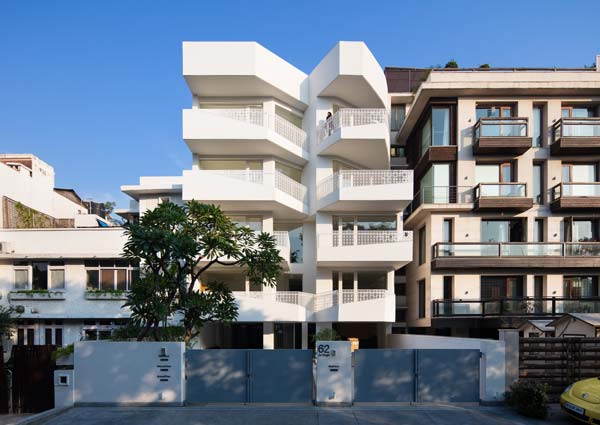 This upmarket Central Delhi neighborhood is also home to various Bollywood celebrities and politicians, including Sonam Kapoor, Anand Ahuja, KapilSibal, and others. It is well accessible by road and direct metro, and it is also close to Safdarjung Tomb, Khan Market, and Lodhi Garden, which are all famous sites to visit. That is why; it is considered as the most posh area in Delhi, perfect to cater to your needs for the luxurious life.
Vasant Vihar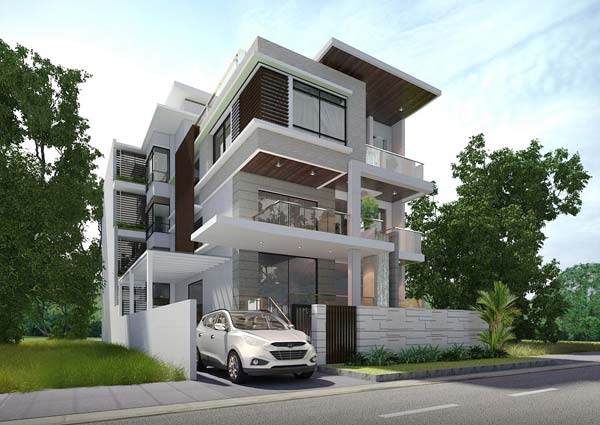 Vasant Vihar has long been one of South Delhi's most talked-about neighborhoods, located near the IGI Airport and a plethora of opulent hotels that cater to a large number of visitors visiting the capital. It's one of the most expensive locations to reside in Delhi, with multiple embassies and everyone's favorite market for years – PVR, a long-standing center for the younger folks, complete with its first PVR movie theater and various pubs and cafes.
Mayfair Gardens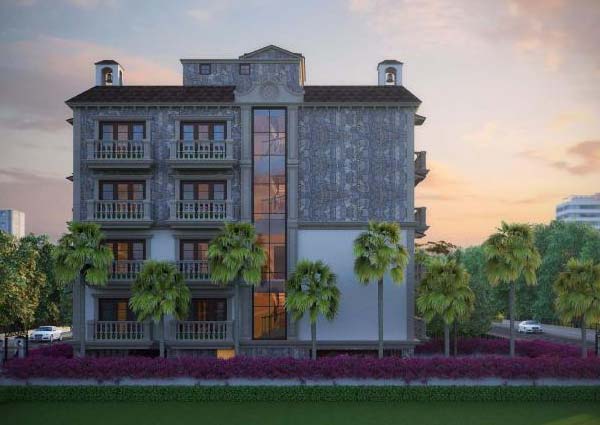 Mayfair Gardens is an autonomous community located within the Hauz Khas neighborhood, adjacent to Padmini Enclave. This little colony has just 63 homes and 38 flats, is fenced in all directions and is located immediately next to a heritage Mughal mausoleum with various parks for entertainment. Because of its convenient location and lack of traffic, this quiet area would undoubtedly be many people's first pick. This is truly one of the areas in New Delhi where you will not regret shifting!
New Friends Colony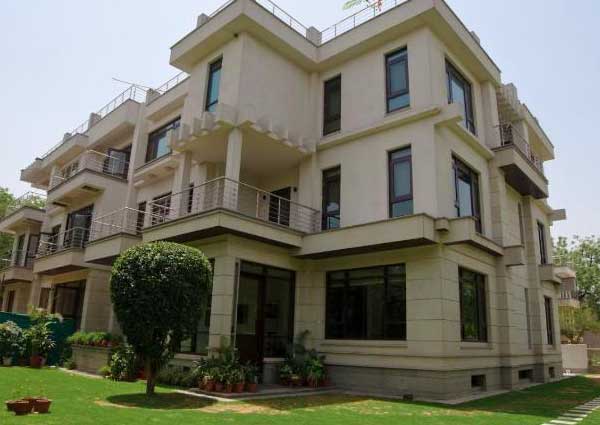 New Friends is one of South Delhi's most opulent and wealthiest neighborhoods. The neighborhood is separated into two sections: East and West, where property prices are sky high and the populace is highly exclusive, housing some of Delhi's oldest people. It is home to one of the capital's oldest luxury hotels, The Surya, as well as a lively community market with some of the city's favorite restaurants, bars, and informal eateries that never fail to please, as well as the well-known New Friends Club, which is still an eminent site in the capital.
Anand Lok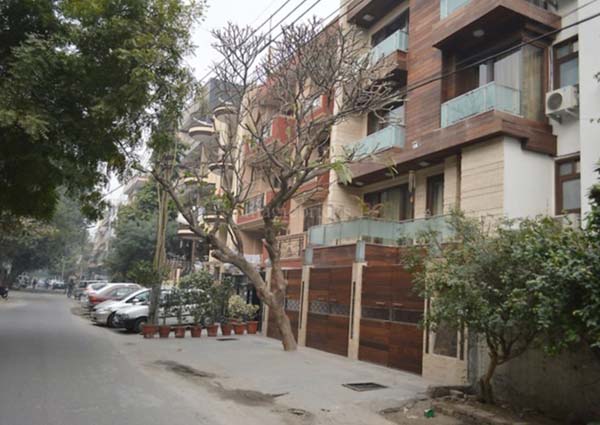 Anand Lok is a little private neighborhood that many people would like to live in because of its unique position. This region is practically central to some of Delhi's most vibrant neighborhoods, including Hauz Khas, Green Park, Greater Kailash, and South Extension. It is located on the same street as Ansal Plaza Mall, one of Delhi's original and oldest malls that still retains its allure. The region is flanked by well-known D.U. Universities and the Siri Fort Sports Complex add to this location's uniqueness. As a result, living in Anand Lok simplifies all trips, whether for shopping, eating, or simply riding about.
Golf Course Road, Gurgaon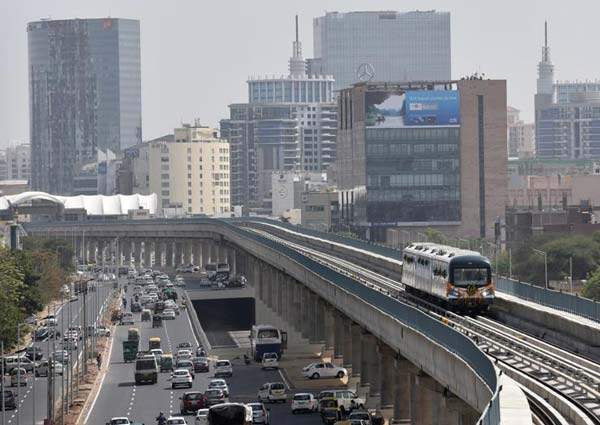 Gurgaon offers everything, from pool-facing luxury residential units to several top-tier hotels, bars, and high-end restaurants. Golf Course Road, named after a nearby golf course, is home to some of the city's largest business headquarters and skyscrapers. The Aralias and The Magnolia are the two ultra-luxury houses in DLF Golf Links residences, making it one of the most costly residential communities in Delhi NCR. There are renowned schools and management colleges such as IILM here and The Paras twin towers, the Amex building, and notable malls, making it a desirable address in Millennium City!
Saket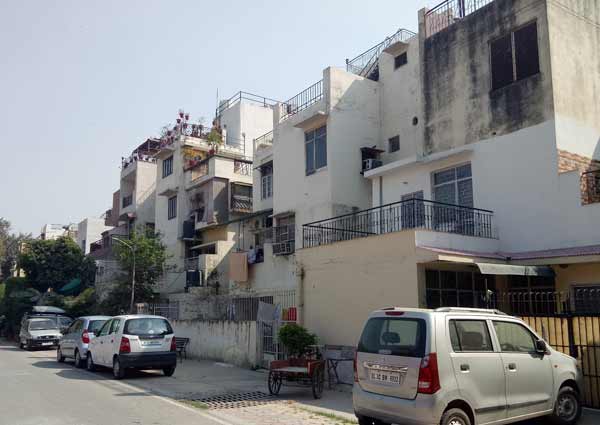 Apart from having India's first multiplex theatre and some of the top malls in the city, Saket is one of the best places to reside in the city. With some of the most prestigious schools in and around Saket, such as DPS International and Amity, deluxe hotels such as ITC, malls such as Select City walk and DLF Place, restaurants such as The Big Chill Cafe, private hospitals such as Max, and a luxurious sports complex, Saket is undoubtedly one of the most well-known and posh areas in Delhi to live!
Greater Kailash II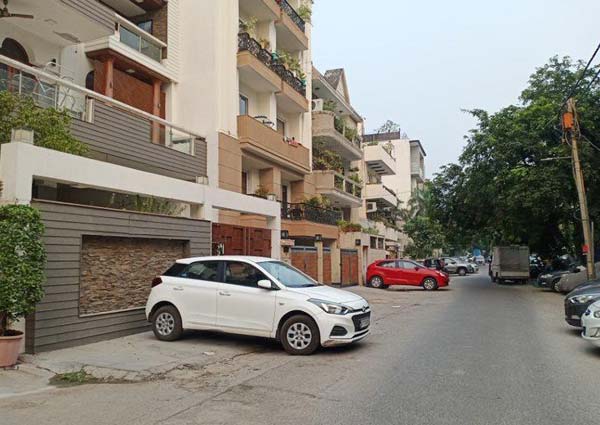 GK II is another wealthy neighborhood in Delhi that is home to the famed M-Block Market, which is filled with some of the greatest eateries in all of Delhi. Aside from having many markets, it also has many large brands, prominent eating outlets like Starbucks, hairdressers like Tony & Guy, and other fantastic locations to shop. A huge area surrounds the market, containing superbly designed mansions and flats, including the sumptuous King's and Queen's Court apartment complexes. These are the reasons why this area is considered as the best residential area in Delhi to live with family.
Amrita Shergill Marg
Some of the richest people live on Amrita Shergill Marg on Aurangzeb Road! This location is undoubtedly the most secure and is home to many influential people. Aside from billionaires, Amrita Shergill Marg is home to a number of Union Ministers and powerful officials. If you go around this region, you'll notice several large bungalows and fenced-in residences guarded by the police. This area, named for the great Indian painter Amrita Shergill, is without a doubt one of the most luxurious in Delhi. Knowing Delhi metro guide is one of the easiest ways to survive in Delhi and explore near-by locations in Delhi NCR.
Panchsheel Marg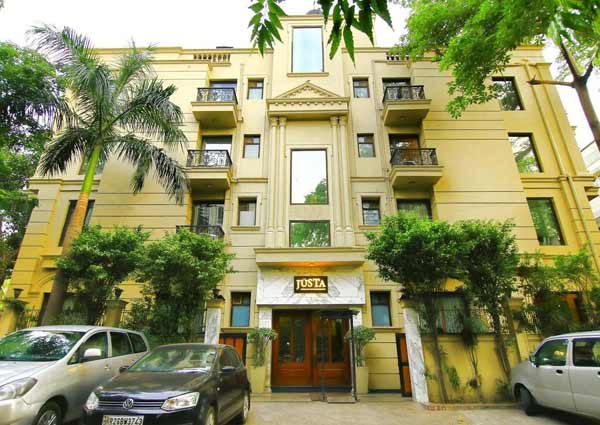 Panchsheel Marg, New Delhi's diplomatic sector, is the favored home neighborhood for bureaucrats, diplomats, politicians, and rich Delhiites. Panchsheel Marg has a large green area for surrounding homes as well as the famed Panchsheel Club, which is noted for its big pool and convenient tennis courts for the athletically minded. A well-known residential area in Delhi, the area is adjacent to the party district of HKV, the retail district of Saket, and several other vibrant city centers.
Defence Colony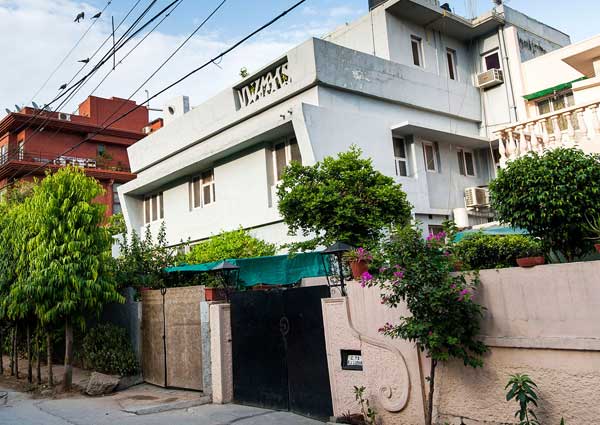 This is one of the richest neighborhoods in South Delhi, thanks to the presence of metro access, public transportation, notable hospitals, and major roadways. This area, known as Def Col, is well-known for its various cafés, bakeries, and restaurants. You'll never get hungry here, with everything from famed breakfast restaurants to low-cost drinking establishments. You can definitely consider as one of the finest places in Delhi to live with family.
Hauz Khas Enclave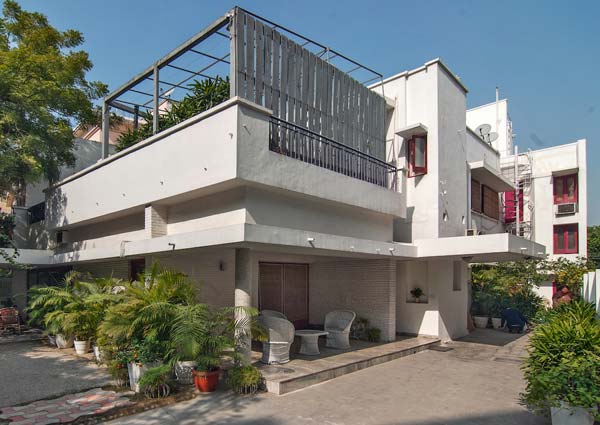 Hauz Khas is one of New Delhi's most opulent neighborhoods, subdivided into colonies with impressive architectural elements. Hauz Khas Enclave is the area's urban population and several of the city's embassies and well-known cricket personalities. It's an excellent spot altogether because of its tranquil atmosphere, central position, and closeness to all of the major marketplaces and colonies. It is also one of Delhi's greenest areas since it includes the well-known Deer Park and Lake.
Punjabi Bagh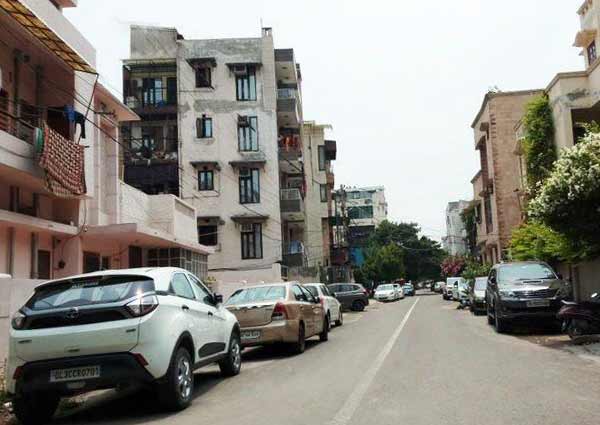 Previously known as a refugee community, Punjabi Bagh was where Hindus and Sikhs resided after fleeing West Punjab during the India-Pakistan split. This region is now packed with opulent kothis and bungalows where rich dealers, businesspeople, and transporters stay. Many schools are also located here, including Hans Raj Model School, NC Jindal Public School, and ARYA Public School.
Naraina Vihar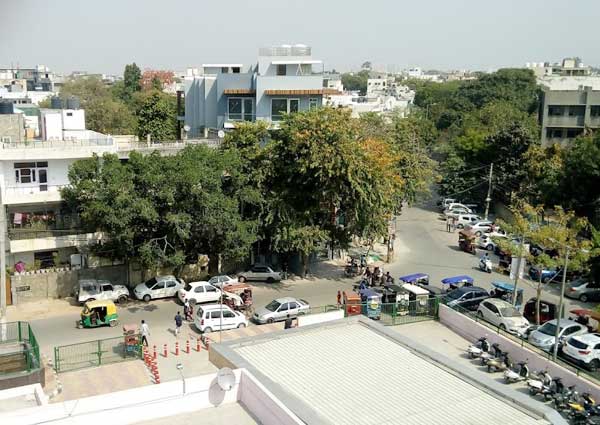 This South West Delhi neighborhood is divided into three sections: residential, industrial, and rural. Naraina Vihar is an upscale residential neighborhood between Karol Bagh, Shadipur, and Rajouri Garden. The colony is well-designed and provides a tranquil living environment. All of the high-end amenities, such as schools, shopping malls, and hospitals, are also close.
Nizamuddin West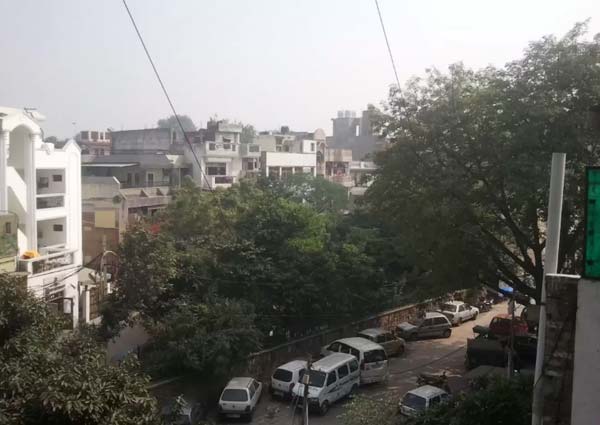 A residential community in Central Delhi that has housed many notable authors, intellectuals, and freedom fighters in the past, including prominent Islamic Scholar Maulana Wahiduddin Khan, veteran freedom fighter Shri Mir Mushtaq Ahmad, and former M.P. Amarnath Vidyalankar. There are also other ancient structures nearby, such as the Tomb Of Nizamuddin Auliya, The Shrine Of Amir Khusrow, and Kalan Masjid.
Model Town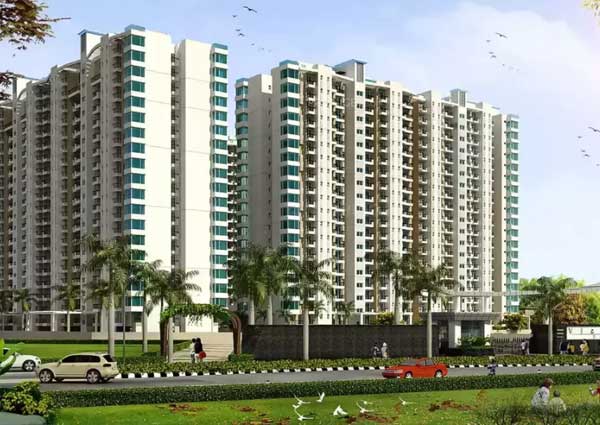 This affluent neighborhood was created in the early 1950s and is one of the capital's first privately developed areas. You can easily get here via public transportation; there is also a tranquil Naini Lake nearby, and basic amenities are accessible. We're in awe of this stunning and opulent locale, and you'll understand why when you visit! You must have heard that it is the most posh area in Delhi that will make you feel like a model.
The Ending Note
Delhi has a long and rich history of empire successions, from the Delhi Sultanate to the Mughals and then the British, and it is now one of the world's fastest-rising cities. Delhi is beloved by visitors and residents since it is a city of wisdom and spice! Delhi is India's second most productive metropolis. Manufacturing, retail, information technology, and tourism are the mainstays of the Delhi economy. With over 18 billionaires calling Delhi home, India's second-richest metropolis after Mumbai.
It is also known for its tourist attractions and ancient temples such as Akshardham Temple, Humayun's Tomb, Rashtrapati Bhawan, Qutub Minar, and others. This makes Delhi the primary choice for a visitor visiting North India. When it comes to selecting the greatest locations or areas to live in Delhi, we have done extensive research and discovered that many individuals fail when deciding on the best residential areas to live in Delhi & NCR. Then they sit with a troubled mind since they selected the incorrect spot.
But don't worry; there's no need to be concerned since we're here to help you identify the greatest locations to live in Delhi. You can also trust us to book reliable and trusted movers and packers in Delhi for easy shifting and moving process.

Latest posts by Priya Gupta
(see all)