Essential Household Items You Should Not Miss While Moving Places
The very thought of making a household item list and moving from one place to another chills everyone to their bones. Regardless of the volume of your belongings and the distance of the new place, the sheer packing of everything from bed to board pin seems like a nightmare.
In the hurry and in a state of complete chaos, forgetting about one thing or two is common. However, if the things you leave behind are expensive or had sentimental value attached to them, you will always regret not having them in your new place. This is why making a well-thought-of essential household items list becomes necessary.
While living in a place for a very long time, people also gather unnecessary things that should be left behind. Here comes the significance of household stuff lists. These checklists help sort all the belongings you have and help you beat the chance of leaving behind the important ones.
List Of Household Goods Based On Rooms
A house consists of several rooms used for different purposes. Hence, the list of belongings varies from one room to another. Explore the essential items you should not miss out on packing or carrying to the new place.
Living Room Items
Side Tables
Table Lamps
Rugs
Home Decor Items
Music System
Curtains
Lights
Carpet
Speakers
Armchairs
Wall Clock
Fan
Fridge
Book Cases or Book Stand
Computer Table
Curtain Rods
Sofa Throws
Bench
Sentimental Photographs
Plants (Indoor Ones ) and Vases
AC
Piano
Cabinets
Table Clock
CD Player
Desks
Cushions
Music Cabinets
Wall Decor Items, Paintings
Wall Mounted Shelves
TV
Planters, Storage Units
Table Cooler
Teapot Coasters
Rocking Chairs
Dining Hall Items
Dining Table
Wall Decors
Feng Sui Items
Linen
Drapes
Flower vases
Corner Cabinets
Display cabinets
Wall Mounted Shelves
Bench
Service Table
Side Board
Wall Clock
Artwork, Paintings, Urns, Vases, Pitchers
Baskets & Boxes
Silverware
Dinner sets
Crystal Glassware
Rugs
Carpets
Kitchen Items
Fridge
Oven
Griller
Microwave Oven
Kitchen Table
Stool
Kitchen Towels
Cutting Board
Juice
Mixer Grinder
Blender
Glasses
Coffee Mugs
Tea Cups & Saucers
Grater
Potato Masher
Whisk
Aluminium Foil
Ladle
Spoons
Trash Bags
Metal Tongs
Forks
Pots And Utensils
Containers
Dish Cabinet
Salad Spinner
Bedroom Items
Cot
Sofa
Couch
Bed Side Table
Cabinets
Chairs
Carpets
Linens
Rugs
Pillows
Curtain And Curtain Rods
Lampshades And Night Lamps
Mattress
Wall Clock
Hanger
Mirrors
Fans
Wall Mount Shelves
Bed End Bench
Kid's Room Items
Tables
Storages
Beds (Bunker or twin)
Baby Carriage
Child's Toys
Stroller
Blanket and quilt
Lamps
Rugs
Photos
Books
Study Room Items
Table
Chairs
Books
Lampshades
Lights And Fans
Laptops
Desktops
Tablets
Telephone
Xerox Machine, Fax Machine
Blinders
Cabinets
Executive Chair, Arm Chair
Home Appliances
RO Water Filter Machine
Fridge
Griller
Oven
Microwave Oven
Washing Machine
Dishwasher
Drying Machine
Water Heater
Geyser
Air Cooler
Air Conditioner
Grinder
Mixer
Juicer
Iron
Water Heater
Air Purifier
Sewing Machine
Toaster
Tools and Machines
Ladder
Hammer
Drill Machine
Measuring Tapes
Wire Cutter
Electricity Tester
Screw Drivers
Batteries
Wrenches
Nuts And Bolts
Tool Kit
Car Fixing Tool Kit
Other Items of Importance
Gym Equipment
All important documents and IDs
Musical Instruments
Books
Closets
Umbrellas
Medical Kit (antiseptic liquid, bandages, adhesive bandages, allergy medicines, essential drugs, latex gloves, analgesic medicines, crepe bandages, small scissors, medicinal creams and ointments, etc.)
Dustbins
Iron Board
Laundry Tub
Carwash
Bathroom Essentials (buckets. Mugs, soaps, shampoo, towels, scrubber, bathroom cleaner, bathroom cabinet and storage racks)
The above list is a comprehensive household goods list you can use for packing your belongings in an orderly manner. If you are planning to move without your old belongings, the same list can be useful for reminding you of the items you need to buy for the new home.
How To Get Ready For An Upcoming Relocation?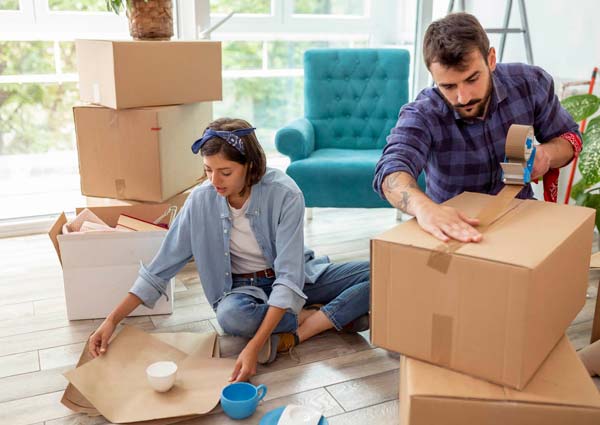 Relocating is not all about packing your belongings and moving to another place. Several other aspects need your careful attention. Here is a brief list of things you should not forget to arrange before moving.
Try to prepare for your relocation at least two months before the scheduled date. Beginning early will help you avoid the final moment rush and a lot of hassle. Besides listing the everyday household items, do the following to make your relocation a stress-free affair.
Sort your belongings and get rid of the ones you do not need anymore.
Hire packers and movers' services, keeping the necessary aspects like, price, service coverage, and market reputation in mind.
Contact your child's old school if you need a transfer certificate.
Choose a new school and contact them for your child's admission.
If you are living on rent, serve your landlord the notice.
If you are shifting to another city, inform your office well in advance.
Contact your doctor to know about some emergency medicines you might need on the way. This one is more applicable for long-distance relocations.
Inform bank, insurance company and other departments to update your information.
Update your new address to your PAN card, Aadhaar Card, Voter ID Card, Passport etc.
Chalk out a plan about the ways to place the belongings you have in your new home.
Keep the tool kits separately. Many of these items turn out to be useful while packing.
Always keep the essential documents and the expensive belongings with you. Keep all of them in a backpack that you can carry on your back during the shifting.
If you have pets, talk to your mover and packer company about its transportation.
Contact the utility companies for the reinstallation of water filter, TV, AC, Wi-Fi connection etc.
Consume all frozen food items as they may perish over a shift.
Start ticking off the household stuff list based on your packing advancement.
If you are moving your office, make sure to move every file and document. Keep the confidential ones separate and with you. Keeping a backup for all the essential documents is always a wiser choice.
Discuss the movement process with your IT cell to guarantee zero data mishandling.
How To Choose Your Movers and Packers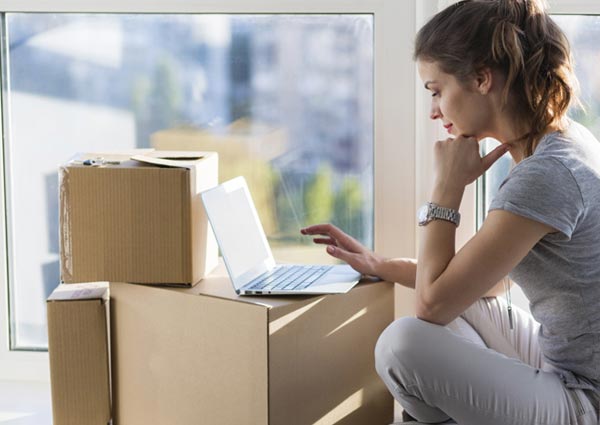 The best movers and packers always help shift minus any hassle and losses. They can also share some useful tips for relocation. If you feel baffled by the alternatives available in the market, focus on the following aspects to choose the best one.
Check the variety of services offered by the moving company. The one with end-to-end assistance is always the best choice.
Verify if the moving company you are considering offers pet transportation and vehicle movement services. Otherwise, you will have to pay separately for relocating your pet and car.
Verify if the moving company maintains a common household items list while packing. Every reputed moving company gets the list approved by the client before packing.
Discuss the process of packing and transportation the company offers for fragile items, essentials, and plants. When you invest money, make sure that you get an investment-worthy return. If your belongings get damaged during the transit, your overall cost of hiring the company will become more than the payment.
Research as much as you can. Comparing the different moving companies and their facilities always helps pick the best one from the entire lot.
Tips To Save Money While Buying Common Household Objects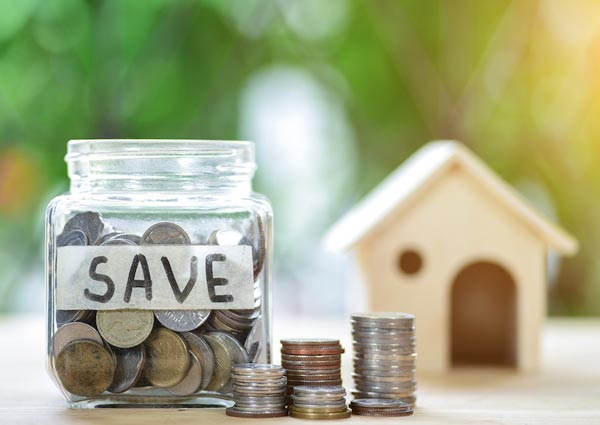 Purchase in bulk: Suppose you need to buy curtains for your new house. In that case, try to buy them in bulk quantity. Instead of picking the curtains pair by pair based on the room colours, choose something that will blend with all the shades. The shopkeepers often allow discounts on bulk purchases.
Consider the ongoing discount offers: These days, discounts remain available with one or another online brand. Keep a close vigil on the discount offers and deals available with online platforms to buy your home essentials without burning a major hole in the pocket.
Pick Some Auctions for unusual items: If you are looking for a vintage mirror or some ethnic chandeliers for your new home, sneak into an auction. At auctions, you might get overwhelmingly beautiful home decor stuff at affordable rates. The best part about auctions remains that very few people attend these events and the bids often halt within an affordable range.
Check If Your Friends Have Something To Sell: We often miss out on things that our close ones are trying to sell. Before you head to the market, check with your friends if they have anything similar to sell. It could be a beautiful garden chair you have always admired or a vase you find artistic.
People upgrade their home decor from time to time. Hence, you always stand a chance to pick one or two items from their discarded items list, which you have always liked.
Frequently Asked Questions
Q.1 How should I prepare my storage furniture for relocation?
Furniture like closets, cabinets, shelves, etc., remains integral to the household list of items. When you have a relocation scheduled within another 3 to 4 days, it is time to empty the storage. The best way to move your furniture like wardrobes, cabinets, and shelves would be to keep them empty and locked. Even the best movers and packers would suggest the same. Empty, locked furniture is easy to carry and does not get damaged.
Q.2 Does a moving company transport motorcycle or car?
In most cases, renowned movers and packers offer end-to-end service, including vehicle transport. If you have bikes, cars, or any other vehicle you wish to take to your new place, discuss with your moving company in advance. If they pride safe transport of vehicles, settle for the company. If they don't, look for another mover with vehicle transport facilities.
Q.3 Do the packers and movers offer packing d unpacking services?
The best moving companies offer end-to-end services. Therefore, they keep packing, transporting and unpacking integral to their moving solutions. Some clients choose only transportation, while some opt for the entire package. You can pick the range of services you find necessary for you.
Q.4 How should I pack the fragile items?
Expert moving solutions use bubble wraps, multiple layer wrapping and shock-proof boxes for carrying all your fragile items. You can pack the fragile items yourself using these materials.
However, handing over such delicate packing tasks to the experts is always a wiser choice. If you want to pack one or two items yourself, the moving company can offer you tips to pack fragile items.
Q.5 How can I find the belongings from the piles of packages in an orderly manner?
The trick is to label every box so that you can unpack them according to your priority. Label the boxes as "Home Appliances", "Gadgets", "Books" etc., and you won't open the boxes randomly. The moving companies always mark the boxes based on the stuff packed inside them. This process makes unpacking a less hazardous task.
Conclusion
The list of household products is a must for everyone intent to shift soon. An experienced moving company can help you in every step of it. The Packers Movers is one of the most reliable and famed names in the market today. We have a team of dedicated professionals who take care of each item they pack.
With our team of experts, losing even a pin remains out of the question. We offer comprehensive moving solutions at affordable rates in India. Go through our website to check our services. Our customer support team remains ready to help you at any hour.

Latest posts by Priya Gupta
(see all)