Best Residential Areas And Places To Live In Delhi
The capital city of India, Delhi has diverse alternatives for homes. The top Delhi residential areas offer modern amenities and seamless connectivity.
Packers and Movers Cost Calculator
If you have decided to move to Delhi for a job, or education, the following places can offer you affordable and luxurious quarters to live in. You can choose any of these places based on your requirements and budget.
The Best Residential Areas In Delhi
Delhi offers wide-ranging facilities and opportunities to its residents for which many people across the country come to Delhi to stay. As the capital city of India, it has some of the best educational institutions and renowned universities. Delhi also has several multinational corporate offices within and around its boundaries.
Therefore, thousands of job seekers come to Delhi every year in search of a brighter career and better opportunities. The city has expensive to affordable accommodation options for bachelors as well as families. The followings are some well-known areas in Delhi ideal for people looking for properties to buy or rent in Delhi.
1. Vasant Kunj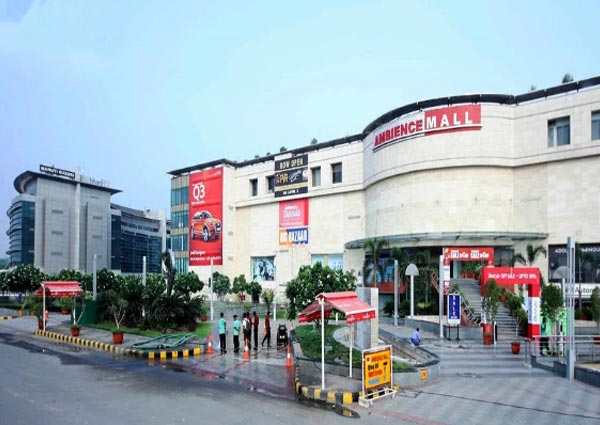 Vasant Kunj is one of the most happening places in Delhi. If you do not have a strict budget, Vasant Kunj has excellent housing alternatives for you. Students and people working in the Gurgaon region find this place particularly well connected.
Its proximity to the Delhi international airport makes Vasant Kunj an ideal place for people coming from other states. You will find several uptown restaurants, malls, walking areas, and more in this place. Spending time here is never an issue.
Entertainment alternatives are abundant in this place. If you are looking for a posh area in Delhi, Vasant Kunj can be an ideal choice at any time.
2. Hauz Khas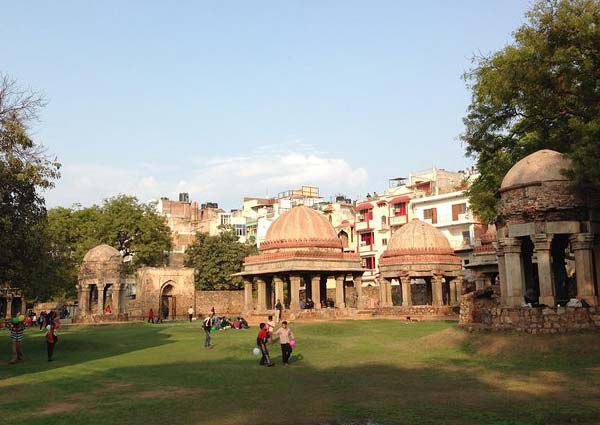 Dotted with excellent clubs, art galleries, restaurants, and boutiques, Hauz Khas is a wonderful choice for staying in Delhi. This place also has the pride of housing the two most prestigious institutions in Delhi – NIFT and IIT Delhi. Located in the middle part of south Delhi, it is one of the places that enjoy seamless communication with the rest of the city.
Reaching the NCR regions is also not an issue for Hauz Khas. Hauz Khas in Urdu means 'The Royal Tank'. The best part of staying in Hauz Khas remains the glimpses of history that will never cease to amaze you as you walk along the roads. If you find history enthralling, Hauz Khas is the place in Delhi for you.
3. Rajouri Garden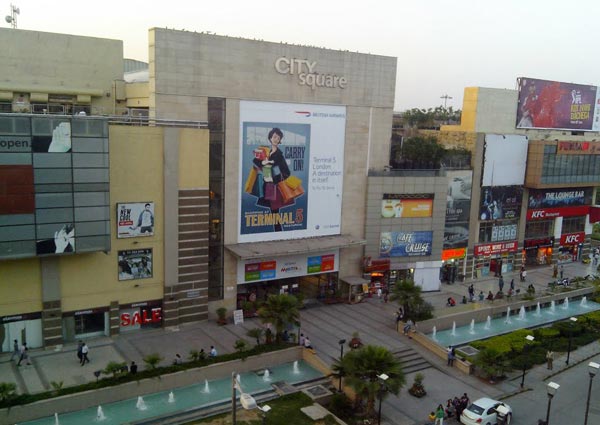 If you enjoy the local food of a city, Rajouri Garden is the place for you in Delhi. You will find several chat centres, food joints, roadside eateries, momo stalls, and more in this area. Rajouri Garden occupies the western part of the capital city.
You can communicate with any other part of Delhi from here without much ado. With seamless connectivity and varied housing options, Rajouri Garden should be on your checklist of the best areas in Delhi. You will also find some well-known colleges and educational institutions in this area along with popular shopping malls.
4. Lajpat Nagar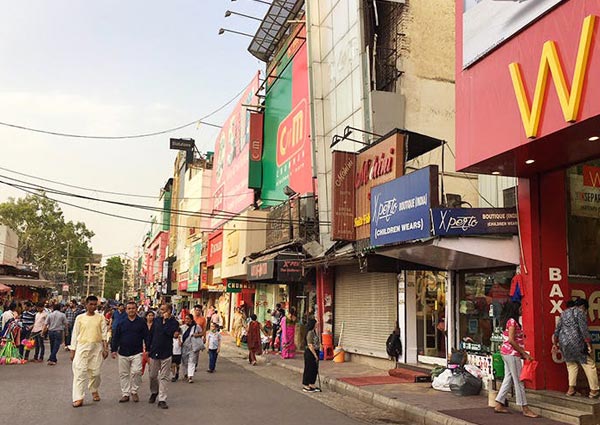 Lajpat Nagar's central market is a popular place in Delhi for garment shopping. Many people in Delhi prefer this area for good quality, reasonably priced garments. Lajpat Nagar is primarily a commercial hub but has several stay options as well.
Located in the South District of Delhi, this place enjoys the proximity of a metro station and road connectivity with other parts of the city. This area is particularly known for its friendly neighbourhoods and safety. If you are looking for affordable housing alternatives in Delhi near the Metro line, Lajpat Nagar can be your one-stop choice.
5. Mayur Vihar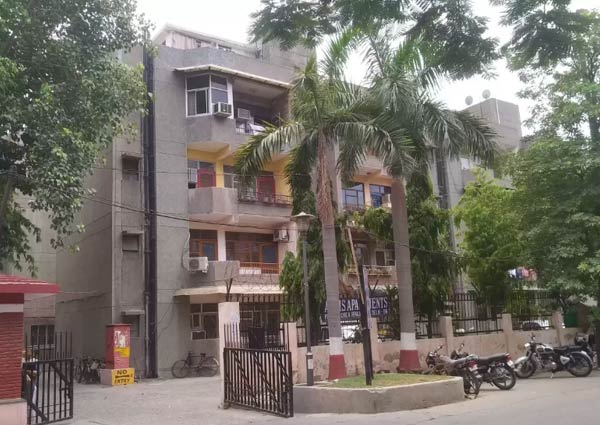 Mayur Vihar offers several housing alternatives in Delhi. Located in the eastern part of the city, Mayur Vihar has three parts – phase1, 2, and 3. This area has many cafeterias, restaurants, and eateries to grab a bite anytime you feel like it.
Students find this locality particularly convenient for its proximity to the city's educational institutions. Living in Mayur Vihar is not expensive.
If you are looking for budget-friendly apartments, Mayur Vihar has all types of houses for sale and rent. Phase 1 has a marketplace where you can find everything you may need, from groceries to medicines.
6. Nehru Place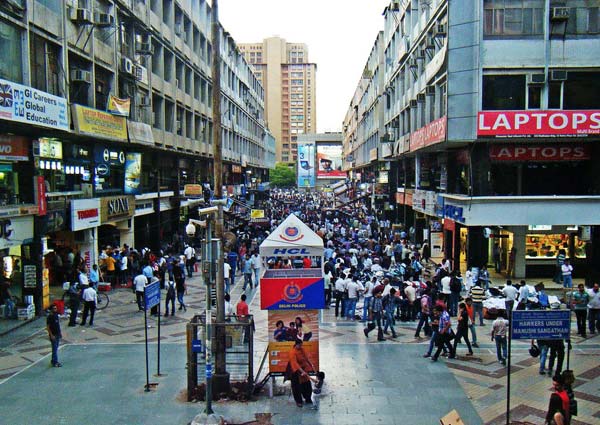 Another bustling area in Delhi is Nehru Place. Home to many offices and corporate offices, this is the Information technology hub of Delhi. The fact that this place has a railway station, a bus stop and a metro station to its name proves the importance of the area.
If you are looking for a place in the heart of the city, Nehru Place is probably the best choice. With so many terminals ensuring smooth connectivity with the rest of the city, and other nearby places, travelling from Nehru Place to any part of the country won't be a problem.
If your workplace is at Nehru Place, finding a home here would reduce stress of a daily commute.
7. Karol Bagh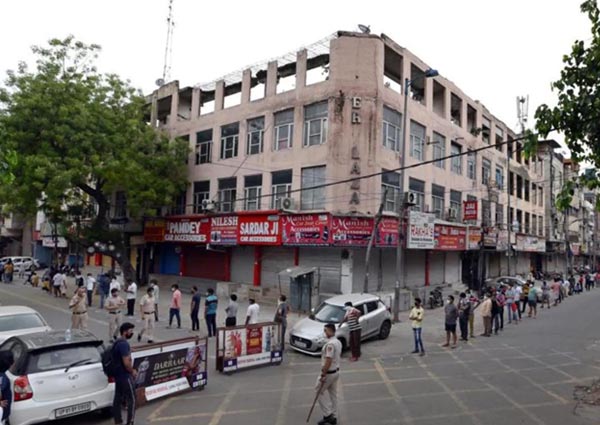 Karol Bagh is one of the best residential areas in Delhi for the middle class. If you have a slender budget and need affordable housing in the heart of the city, Karol Bagh can be your place.
Affordable accommodations at Karol Bagh do not come with compromised facilities. You do not have to bother about connectivity, closeness to markets, schools, hospitals, or any other facility near Karol Bagh.
Located in the central Delhi region, this part of Delhi is known as an important commercial hub. From delectable authentic Delhi dishes to busy shopping malls, this place does not run low on any convenience one finds in a place to live.
8. Dwarka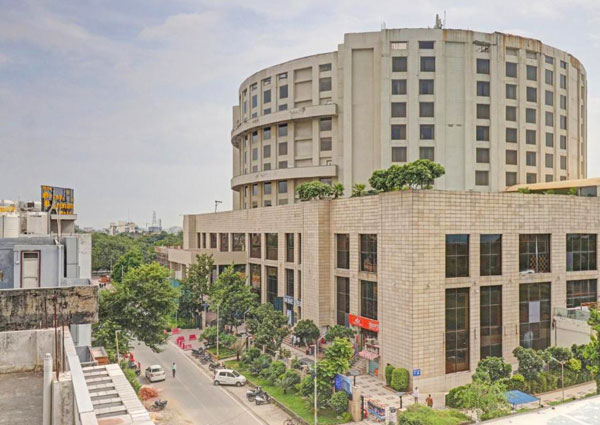 Dwarka is a place in Delhi that offers excellent housing options to people working in Gurgaon. If your office is in Gurgaon and you wish to stay within the boundaries of Delhi, Dwarka is probably the first place you should find accommodation in.
Reaching your office in Gurgaon would not be a hassle from Dwarka. Situated at the edge of Delhi, this place allows fast communication with NCR.
You can also travel to faraway places from Dwarka without much ado as the airport is just a few minutes drive from here. Additionally, Dwarka will be a part of the smart city project in Delhi in the coming years. Hence, from the future perspective, Dwarka is an excellent choice.
9. Greater Kailash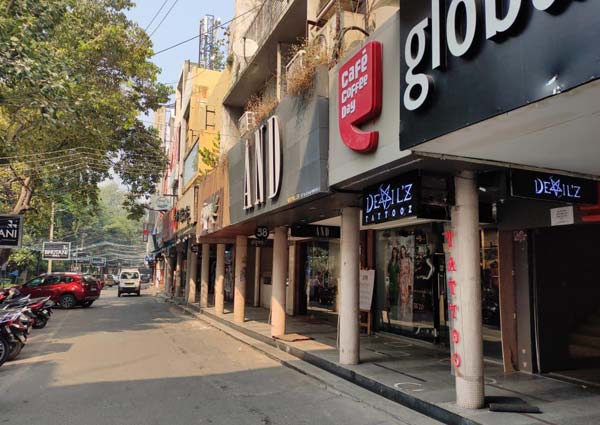 One of the most posh areas in Delhi, Greater Kailash offers its residents top-end facilities. If you have a flexible budget and need luxurious accommodation in Delhi, GK 1 or GK 2 can be your one-stop solution.
Does that mean that people with a restricted budget have no hope of enjoying the luxury of the Greater Kailash region? No, not really!
If you are fine with a PG or shared room option, you can enjoy all that this region offers without stretching your budget. Excellent salons, restaurants, malls, clubs, etc., make this place ideal for enjoying the weekends. If residing in a posh area in Delhi is on your mind, look for the best properties in Greater Kailash.
10. South Extension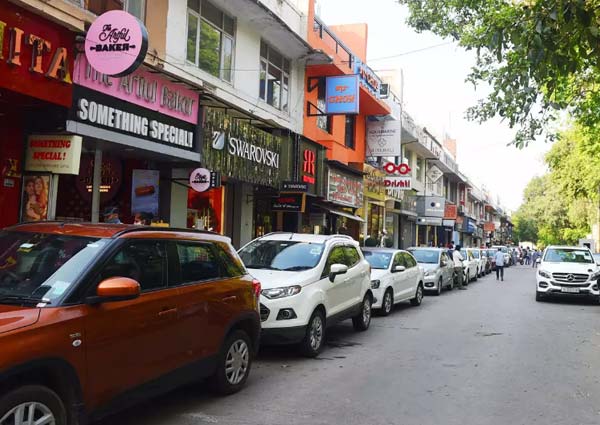 As the name suggests, the South Extension region belongs to the southern margins of the capital city of India. One of the most prestigious educational institutions in Delhi, JNU, is in this area. This place is also home to several high-end coaching institutions. Commonly referred to as an affluent area, the south extension is an excellent choice if you are looking for luxury accommodation.
11. Saket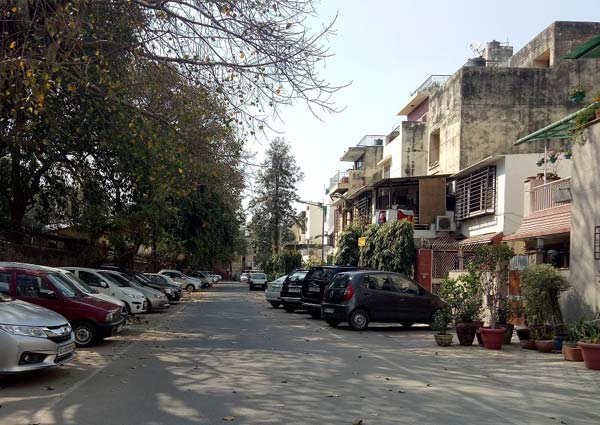 Name something you need near your home, and Saket has it. Starting from schools, hospitals, and shopping malls, to multiplex theatres, Saket offers a plethora of facilities and entertainment options to its residents. This place is also the administrative headquarters of the South Delhi region.
You will find expensive and affordable housing alternatives here. Look for the best property dealers to find the most suitable housing in Saket for your family. For shifting-related requirements, contact the best packers and movers near you to ensure a hassle-free, loss-free relocation.
12. Nizamuddin West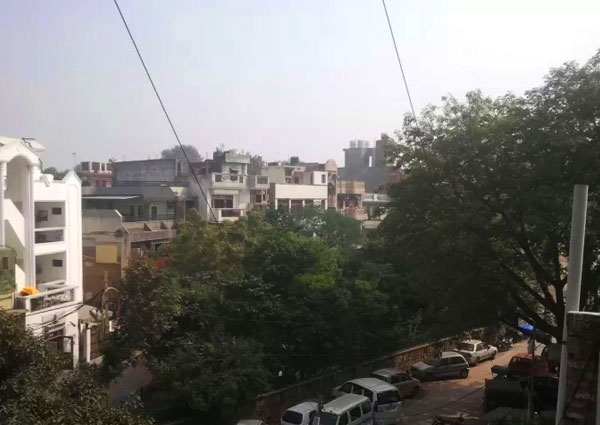 Nizamuddin West is a residential area in Central Delhi offering various accommodations to people. You will find expensive and budget-friendly choices here. The place is a bustling area with all the facilities you can ask for. Staying here can be a happy experience for all.
This place is also home to several noted personalities like freedom fighters, scholars, writers, etc. The tomb of Nizamuddin Auliya makes this area historically important as well. Places like Kalan Masjid, shrine of Amir Khusrow only add to the enigma of this area.
How To Choose The Best Residential Area In Delhi
A place like Delhi indeed offers baffling choices for residential areas. However, choosing the most appropriate one for you depends on several factors. The followings are some aspects you should keep in mind while looking for residential options in Delhi.
Safety: A safe neighbourhood without disturbance is always the best choice for bachelors as well as families. Residential colonies generally offer safe accommodations. The places mentioned in the list are pretty safe for people to stay in Delhi.
Communication: The place you choose to stay should remain well connected with the other parts of the city and the country. Proximity to railway stations, airports, bus stands, etc., is necessary for any place to qualify as the most liveable area.
Budget: Delhi has wide-ranging housing alternatives belonging to equally varied price ranges. Before you pick a home in Delhi, get to know about the prices and compare it with the other properties in the area. Research and price comparisons always help settle the best deals.
School, Hospitals, and Markets: The place you choose to live should have schools, colleges, marketplaces, and hospitals within reach. Emergency facilities make any place ideal for living.
Frequently Asked Questions
Q.1 Which area is best for living in Delhi?
All parts of Delhi come with their unique evens and odds. However, you should always remember that Delhi is the capital of India and has all the facilities a person could look for in an area. If you have no budget restrictions, the posh areas in New Delhi can offer you excellent housing options, including apartments, villas, bungalows, etc.
However, Delhi also has several choices for people with a slender budget. Look for the neighbourhood, distance from marketplaces, schools and hospitals, etc., before settling for any locality. Vasant Kunj, Lajpat Nagar, and Nehru place are some areas most people prefer.
Q.2 Are all accommodations in South Delhi expensive?
No, not all of them! South Delhi is undoubtedly the area of the capital city, brimming with life, facilities, and choices. Most youngsters prefer staying in South Delhi for its urban vibes and green surroundings.
However, like any other part of Delhi, South Delhi also has a plethora of housing alternatives belonging to different prices. You will find affordable housing options and expensive ones in South Delhi. Do not discard South Delhi assuming it to be a strictly-for-the-rich region. Look for reliable real estate agents to find affordable housing choices in South Delhi.
Q.3 Does Delhi have budget-friendly accommodations for middle-class people?
Yes, it does. Delhi is the capital of India and home to people from all walks of life. Saving a few posh areas in Delhi, the entire city has several alternatives for affordable housing. Both Old and New Delhi offer budget-friendly accommodations for rent and purchase.
If you are planning to move to Delhi, do not let the budget be a concern. Look for the list of properties available in an area and compare the prices before selecting one. Delhi is one of the metro cities in India, most middle-class people find extremely affordable to live in.
Q.4 Which place is better to live – Old or New Delhi?
Both parts are excellent places in Delhi to live. However, if you prefer a planned city with managed traffic; New Delhi is the right place for you. On the other hand, if the charm of Old Delhi, carrying the marks of its rich culture and history enthrals you, the older part of the city is a better choice at any time. Both parts offer excellent connectivity, shopping malls, markets, restaurants, schools, colleges, and more.
Q.4 Is staying in Delhi a good choice if my work location is in Delhi NCR?
Yes, it is! Delhi is the capital city of a nation like India. That itself makes it an excellent choice for living. However, if you have your office in Gurgaon or Noida region, residing in Delhi would not be a problem. The city remains well-connected with NCR. Hence, you can reach your office daily without much hassle. Living in a metro city always comes with certain advantages. Therefore, Delhi can be your best alternative if you have an office in any nearby location.
Final Words
Delhi has always been and will always remain one of the best choices for residential places. If you have plans to shift to the capital city of India, make sure to pick the best localities based on the factors mentioned in the earlier sections. The top residential areas in Delhi offer a plethora of housing alternatives to all. Therefore, choose a locality carefully after checking all the facilities you need to stay in an area for a long time.

Latest posts by Priya Gupta
(see all)