10 places to visit in India during the winter season
The winter season is almost here, and everyone is excited about the multiple things that the winter season brings along with it. There are too many options to eat; one can eat as much as one can in the winter season and never feel full. The coziness of quilts, warm clothes, the sun's rays, everything feels good during this time. And another good thing about winter is the winter holidays that allow you to travel with your favorite companion and enjoy this wonderful season. India is a country that offers all types of weather at its best. Talking about winter seasons, below are the top 10 places in India that are best to visit during this season. Look at the details below and prepare for a beautiful snow-filled winter trip.
10 Cities in India that offer a mesmerizing winter vacation experience
Here are the 5 places in India that you should visit in winter for the best snowfall experience:
1. Tawang, Arunachal Pradesh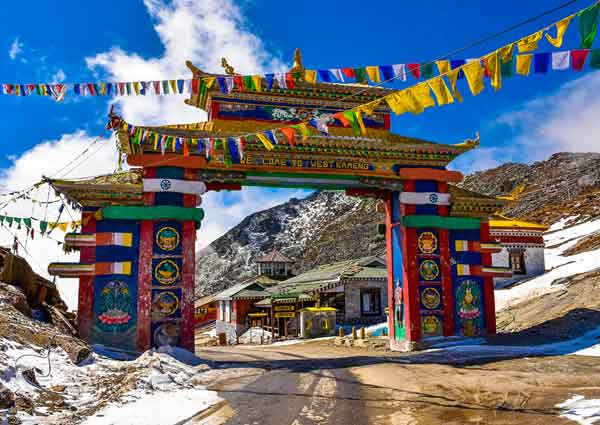 You might have heard the name of this beautiful city in northeastern India. Tawang, a town in Arunachal Pradesh, is famous for its natural beauty, landscapes that give the best view of raw and untouched nature, and monasteries that add beauty to the entire location. In winter, the entire town gets covered in fresh snowfall, and the natural white blanket makes this place even more worth visiting. If you are a fan of the northeastern beauty of India but have yet to visit the place in winter, then this is the time. Visit Tawang in Arunachal Pradesh and experience a different northeast altogether.
2. Ladakh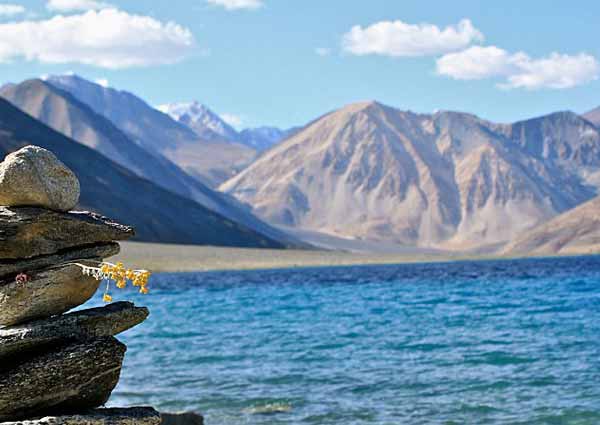 This place is hands down beautiful throughout the year. The scenic beauty that Ladakh offers is unmatched. There's no other place like Ladakh, from beautiful and clear skies to crystal clear waters, from majestic mountains to long stretches of clean roads. But since you want something specific that offers snowfall, you must visit Ladakh in winter. We promise you this place won't disappoint at all. To experience what it feels like to be surrounded by snow from all directions, Ladakh is the place for you. Although there are many tourists in this area throughout the year, Ladakh has so much space to accommodate all its guests easily. So, be there and experience its beauty even when the temperatures drop dangerously low.
3. Chopta, Uttarakhand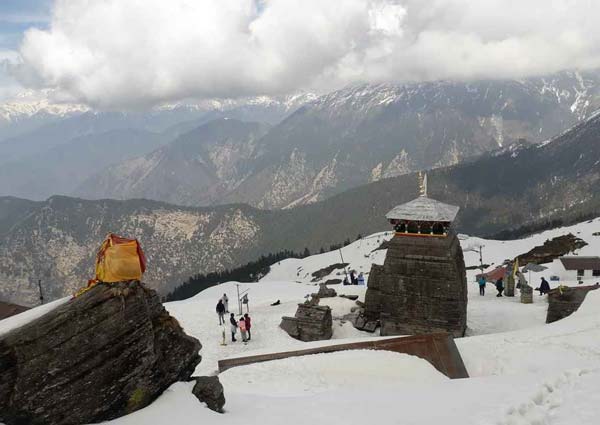 Who wouldn't like some snow activities when they are on a hill station? If you are adventurous enough to visit hills during snowfall, then be a little more daring and experience snow activities like rock climbing, skiing, snow trekking, and camping in an area covered in dense snow. All these things can be experienced in Chopta, Uttarakhand. This place is known as the mini Switzerland of Uttarakhand, and you can experience maximum snow with comparatively fewer visitors than on other hill stations. So, if you prefer to avoid going to highly crowded places for holidays, consider going to Chopta.
4. Patnitop, Jammu and Kashmir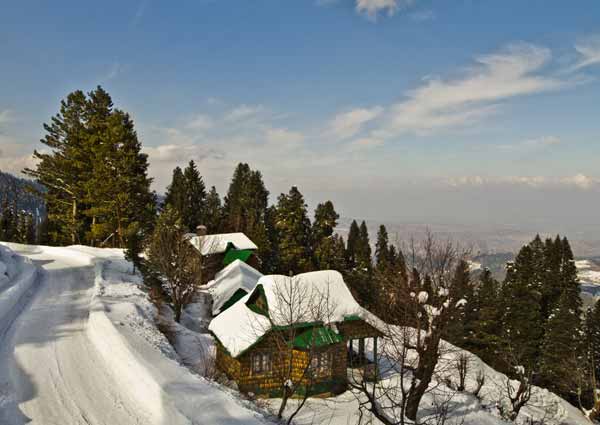 It looks surreal to be on a hill station filled with long pine trees. It gives the feeling of being in a mountainous forest amid the snow. And when we witness these tall and coordinated trees covered in fresh, beautiful, and sparkling white snow, nature sees no limit to bless you with a breathtaking view. However, it's a small town, surely a must-visit because the apple tree orchards will surely make it a memorable experience for you to be there. The town also has many other beautiful destinations neighboring it, so you can plan a little longer trip and experience a great, snow-filled trip.
5. Gulmarg, Kashmir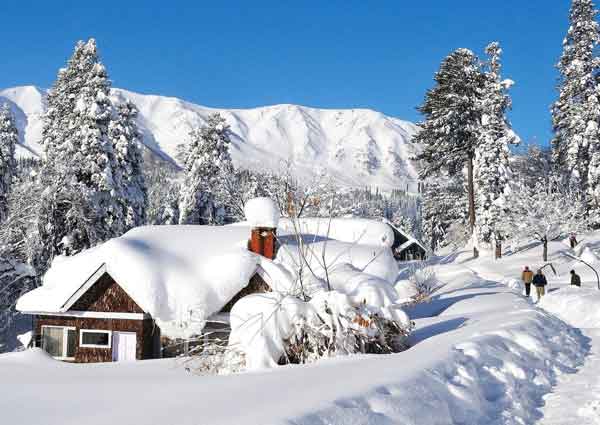 Talking of the best snow-filled places in India and not including Gulmarg is a serious crime. The heaven on earth Kashmir has this extremely famous town called Gulmarg which makes you feel like you are standing on another planet when you are there. And while Gulmarg and the entire Kashmir can spellbind its visitors with its beauty throughout the year, its winter season is entirely different. Amazing snow adventure, great heights, a thick layer of snow, peace, serenity, and whatnot, the small town of Gulmarg has a big heart to offer you all this and much more.
Whether for a short trip or home relocation, these hill stations are outstanding for everything. Now, spilling the beans on the best places in India to visit in winters that don't see snowfall.
6. Rann of Kutch, Gujarat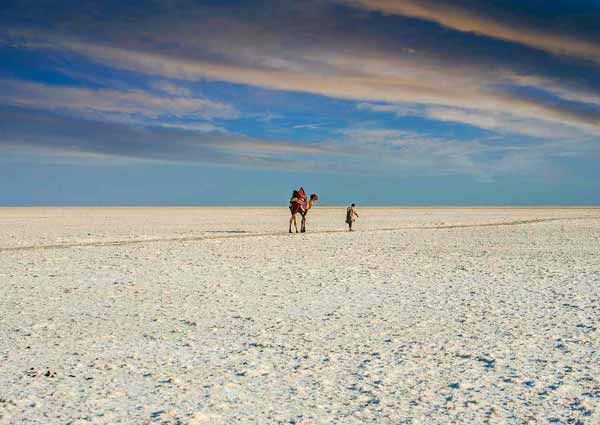 Some people like to experience what it feels like to be in scorching places during winter. And Rann of Kutch is famous for the same, to experience its beauty during the cool months of November-January. So, why should you visit this place in winter? What's there apart from cool desert temperatures to witness? The two-month-long cultural festival is known as 'Rann Utsav.' Yes, a two-month-long celebration in Kutch should be noticed if you are up to experiencing something new and entirely different. From traditional food to cultural performances, from art, music, and dance to authentic handicrafts that will instantly make you the interior decorator of your home, star gazing, jungle safari, and camping in the beautiful white sand of the desert you will not know when your vacations will be over experiencing all these things and much more. Rann of Kutch should definitely be on your bucket list to visit during winter.
7. Wayanad, Kerala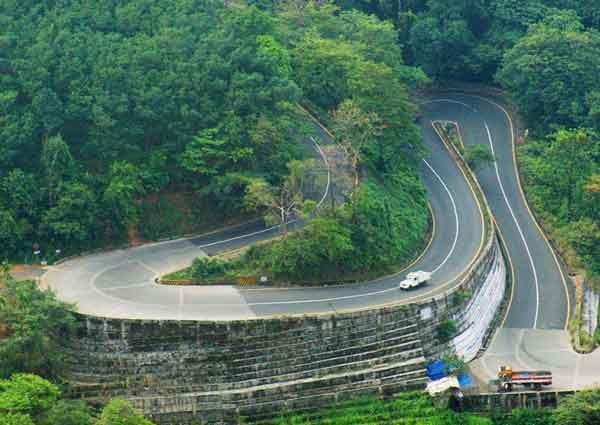 Not everyone is a mountain person, especially when it is snowing over there. And trust us, it's completely fine to avoid going to the mountains when it's snowing. After all, vacations should be about things you like and not things you do under social pressure. So, would you like to go to the western ghats to satisfy your wanderlust? Because apart from beautiful trees and breathtaking landscapes, god's own country Kerala has so much more to offer. And during winters, the forests in Kerala become more beautiful with birds chirping around them. Get this unique experience of a different Kerala with welcoming people, delicious food, and the famous coffee of the state.
8. Varanasi, Utter Pradesh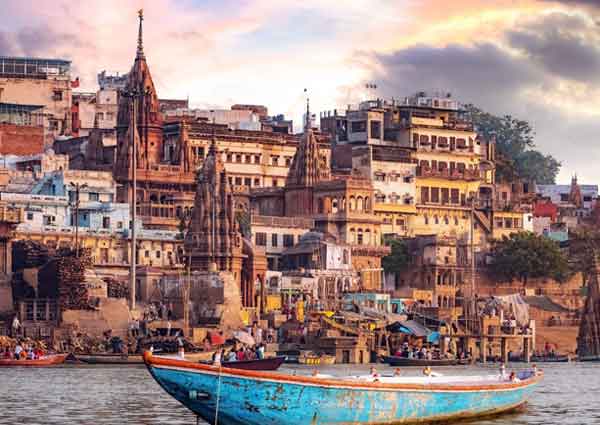 If you haven't got the time to experience the beauty and serenity of Varanasi until now, plan a trip to this enchanting city in the upcoming winter. All the lighting, beautiful ghats, mesmerizing sunsets and sunrises, and religious ceremonies will win your heart effortlessly and make your vacations worthwhile. While the crowd will surround you outside of you, Varanasi has the magic to soothe your soul and take your mind to a different level of calm and joy.
9. Ooty, Tamil Nadu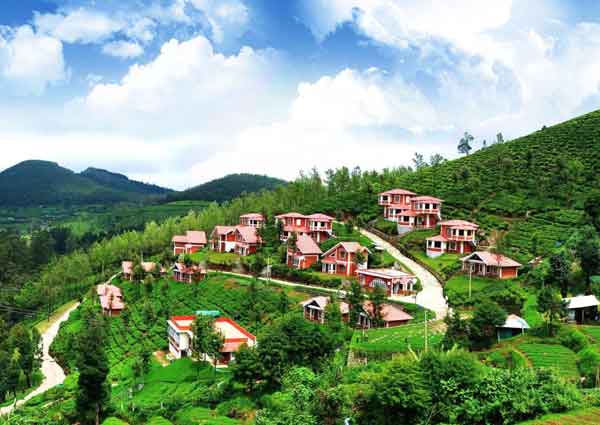 A different beauty surrounds places like Ooty because when the cities are busy with all the crowds and traffic noise, places like Ooty provide much-needed soothing. And while this small town is also a hill station, this hill station is like none other in India. Covered with terrace farming and herbs of tea and coffee, Ooty feels like a green heaven that comes straight out of imagination. And when this pollution-free, less polluted, and full of lush green hill station welcomes winter season, all of its greens get covered in beautiful mist and dew. These dues not only make the hues of green color better and more soothing to the eye but also shine like crystals when sunlight falls upon them.
10. Puducherry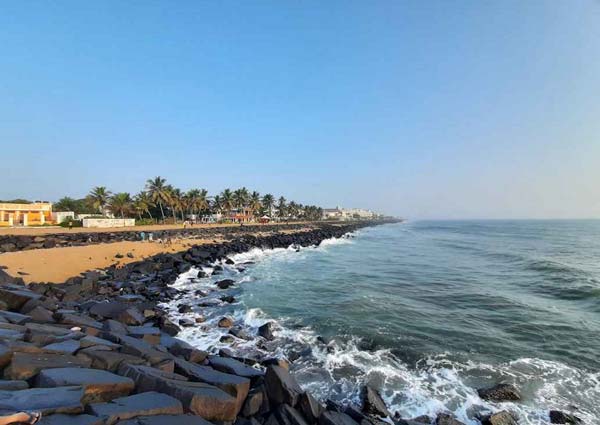 There are many mainstream and overhyped beach locations in India. And if you are looking for a beach place that isn't overhyped, only some other party animals from the country are present there, and its natural beauty is still intact, then head to Puducherry. The place will show you what it feels like to soak your feet in clean beaches during the cooler months. And while Puducherry is a beautiful hot mess during summers, winters are much cooler, welcoming, and soothing. So, if you are a north Indian sick of cold weather in their city, take a much-needed break and experience French food amid the tranquil beauty of Puducherry.
So, which place have you picked to visit during upcoming winter vacations, and how many have you already visited? We know we have given you so many new options to explore. Now start planning and spend a splendid winter in an amazing new city.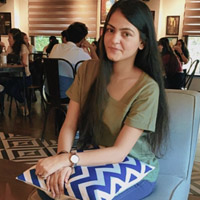 Latest posts by Anishka Luthra
(see all)