The 10 Best Places To Live In Gurgaon
Gurgaon has emerged as one of the most prominent cities in the country's business landscape. With several IT companies having their offices in Gurgaon, the city accommodates thousands of young people from all corners of the country.
Packers and Movers Cost Calculator
People of different social groups and cultural backgrounds come to Gurgaon to stay and build their careers, redefining the once suburban area as the new IT hub of the country. Due to the soaring demand for accommodation options, Gurgaon is expanding every day.
While there remain several localities offering decent accommodation options to all. Here are some areas that are undoubtedly the best places to live in Gurgaon. You will find accommodation options for both bachelors and families in these areas. Most of these places are close to the IT hub of the city.
Hence, reaching the office would not be a problem in these areas. Moreover, these places enjoy all the necessary amenities required for convenient living. Hence, the following areas can be your one-stop choice for accommodation options in Gurgaon.
Best Residential Gurgaon Areas
1. DLF City, Phase 1 – Sector 26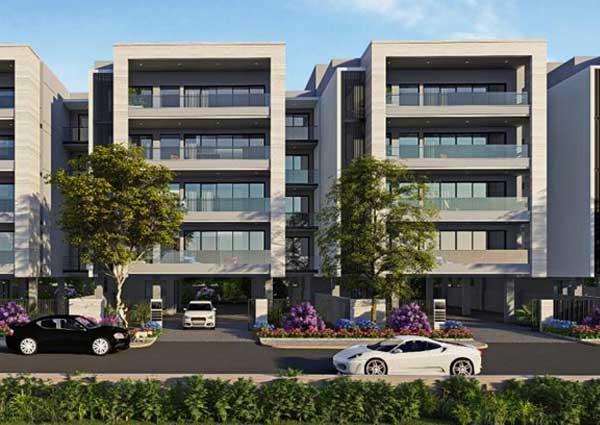 DLF city phase 1 is one of the best choices for anyone looking for upscale accommodation in Gurgaon. This place enjoys the proximity of MG Marg. Therefore, it is one of the easy to commute places in Gurgaon. Moreover, the vicinity of a peaceful neighbourhood is ideal for people looking for an escapade from the city hustle-bustle.
The best is that this place offers your serene surrounding with picturesque landscapes without depriving you of modern amenities and infrastructural benefits. You will find all the necessary facilities like schools, hospitals, shops, ATMs, parks, and more within your reach. This area is safe and free from excessive pollution due to its green surroundings.
2. DLF City, Phase 2 – Sector 25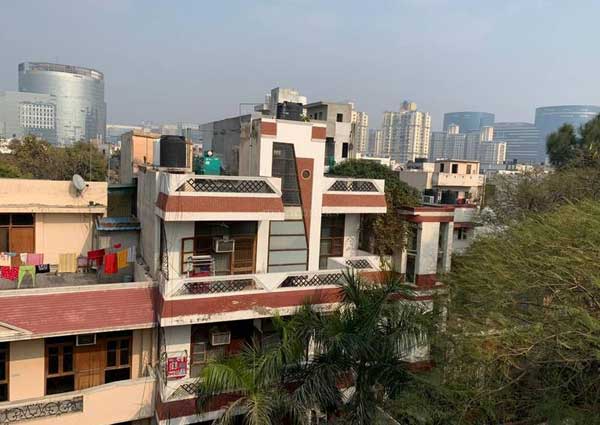 This one is undeniably one of the best sectors in Gurgaon. Its proximity to DLF phase 1 makes it equally accessible and well facilitated. From infrastructure to modern amenities, there is no scarcity of any convenience you need for a comfortable living. One of the unique advantages of living in this area remains the open-space surroundings with ample light and air.
The parks offer an excellent opportunity to indulge in some regular exercise. You can also take your kids to the nearby parks to enjoy the fresh air and a few amusements. If you are looking for residential places in Gurgaon with the best facilities, this one can be an excellent choice at any time.
3. Sector 49, Sohna Road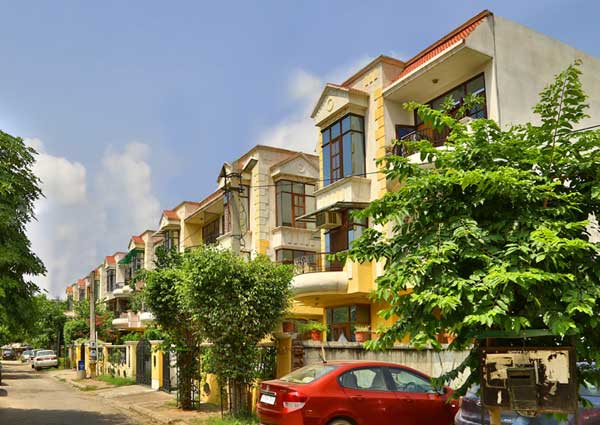 Sohna Road is another best place to live in Gurgaon. Dotted with shopping malls, schools, hospitals, and many other facilities, this area offers a plethora of residential choices to everyone. You will find some of the most beautifully furnished apartments in this area.
If you are not moving with your family, choosing these furnished apartments is always a wise choice. This area also offers rental options. If you are in Gurgaon in search of your fortune, you can stay in a rented apartment until you find enough reasons to stay here permanently.
Surrounded by multiple connectivity options, reaching any corner of the city from this place is easy and hassle-free.
4. Gurgaon, Sector 14, 15, 21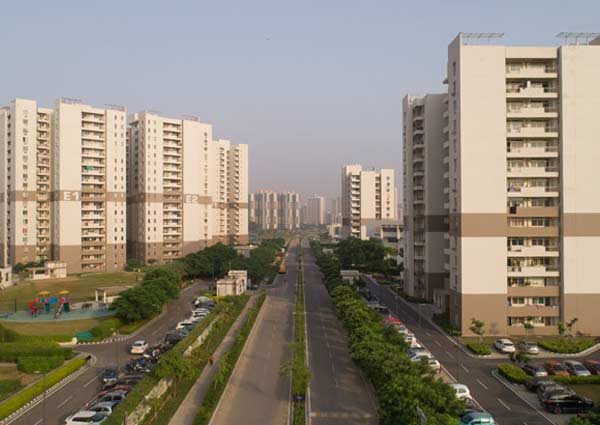 Sectors 14, 15, 21, etc., are some of the most happening areas of Gurgaon. Living here would be an experience in itself. If you want a spacious area with a Delhi-like vibe, these sectors will be best for you. Sector 14 is home to the best schools like Kendriya Vidyalaya, Air Force School, etc.
On the other hand, sector five accommodates one of the big names of the industry – Google India. Sector 21 is located close to the Gurgaon-Old Delhi road. Companies like Accenture and Sapient stand as a landmark in this area. Sectors 14, 15, and 21 offer high-end amenities and infrastructure clubbed with parks, open spaces, temples, market areas and more.
5. Sector 82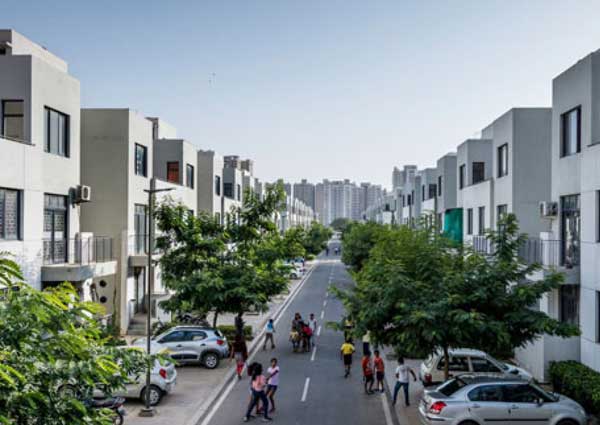 Sector 82 is the best area to live in Gurgaon for people looking for peace and facilities at the same time. Housing options in this area remain varied. From 2BHK family apartments to luxury accommodations, you can find a varied range of houses here. If you need a property for rent, finding one in this area would not be a problem.
All reputed packers and movers can help you relocate to this place. If you are moving with a family, the experts can handle the entire process of packing, transportation and unpacking for you. With packers and movers, relocating to a new place becomes easier.
Sector 82 enjoys the proximity to IFFCO Chowk metro station, making this place one of the best choices from a communication perspective. Reaching Delhi from this area should not be a concern. This place is also close to NH8 and Dwarka Expressway. Hence, communication remains one of the strong points of this place.
6. Palam Vihar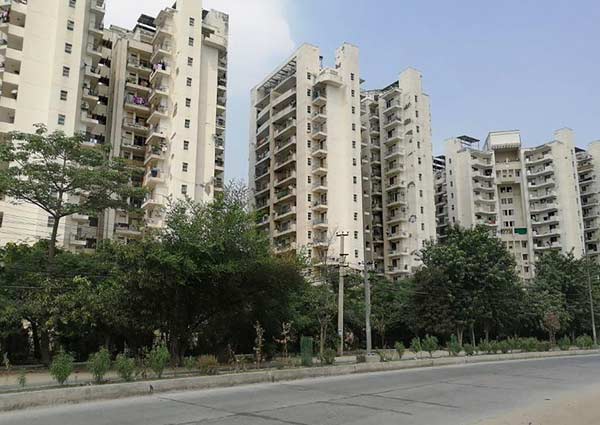 If you are looking for a posh area in Gurgaon the options remain varied. However, a city like Gurgaon offers limited choices for budget accommodations. Palam Vihar is one of the places with several options for affordable housing as well. It is a part of old Gurgaon and enjoys proximity to Unitech Info space SEZ, Udyog Vihar, and Cyber City.
Therefore, Palam Vihar is an excellent choice for families willing to stay near the IT hub of Millennium City. You will find reputed schools like Presidium School, The Maurya Public School, and Red Roses Public School in this area.
Palam Vihar also has premium hospitals like Metro Medanta – The Medicity, Hospital & Heart Institute, and Artemis Hospital. NH48 is a mere 15 minutes ride from Palam Vihar. Moreover, this place shares its boundaries with the Delhi region.
7. Sushant Lok 1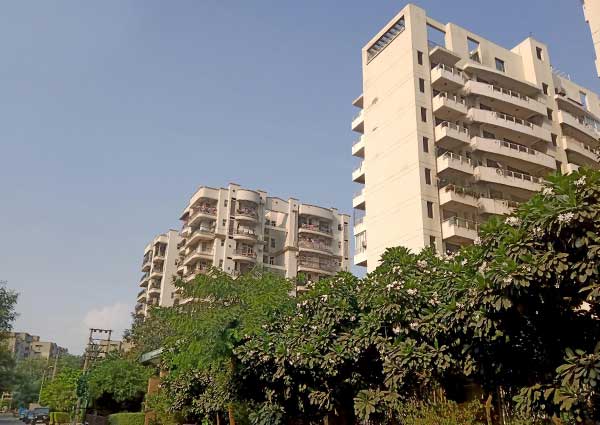 Many families look for a safe, pollution-free, spacious locality to live in Gurgaon. Sushant Lok 1 can be a perfect choice for these people. You can access two metro stations from this area – HUDA City Centre and IFFCO Chowk. Both these metro station areas are a part of Delhi's yellow line. Hence, communication concerns would be the last thing while staying in this area.
If you ever switch jobs and your new office turns out to be in Delhi, you can stay in this place to reach your office daily. Max Hospital, Umakal Hospital, and Fortis Memorial Research Institute are some reputed hospitals in this area.
This area also has renowned schools like KR Mangalam World School, DPS Sushant Lok, The Shri Ram School Aravali, etc. you will also find bustling market areas and shopping destinations like Galleria Market, Gold Souk Mall, Peach Tree Complex, MGF Metropolitan Mall, City Centre Shopping Mall, and many more.
8. South City 2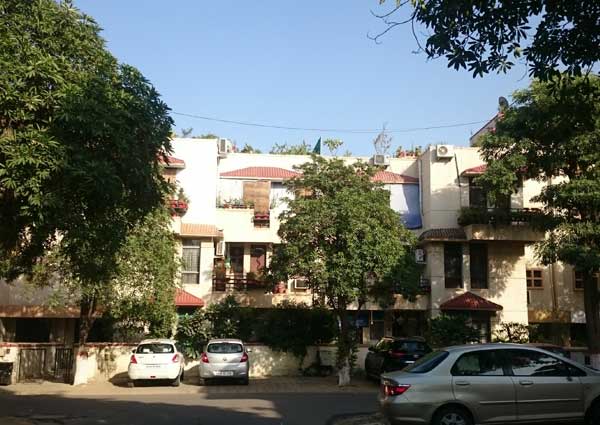 South City 2 is one of the posh areas in Gurgaon. This area offers upscale accommodation to people looking for luxury accommodations. Housing options remain varied in this area. Developed by a premium real estate brand Unitech, this area hosts well-designed buildings featuring all modern amenities.
From strolling in parks in the evening to breathing fresh air, this area offers all you need for convenient and healthy living. Surrounded by several other high-end areas, South City 2 is a residential area that comes with outstanding schools like Gems International School, DPS International School, Lotus Valley School, etc.
From hospitals to marketplaces, from communication to infrastructure, there is nothing this place does not provide. If you have plans to move to Gurgaon, explore the housing varieties South City 2 offers you before selecting one.
9. Nirvana Country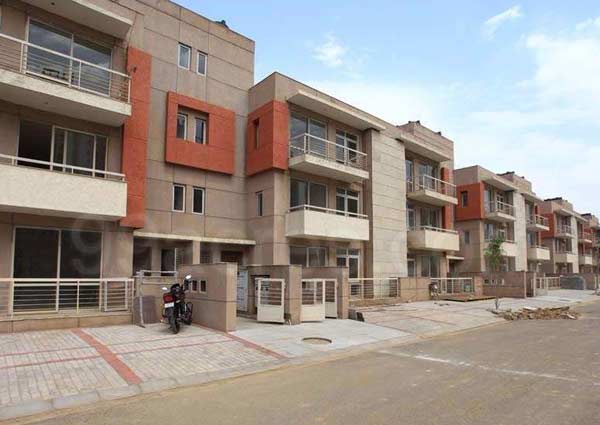 Nirvana Country occupies sectors 50 and 51 of Gurgaon city. Developed on a sprawling area of 500 acres, this township can be one of the best choices to stay in Gurgaon. The best part about this township remains its variety of accommodations.
You can find several 2 BHK family apartments along with luxurious Villas and Bungalows in this area. Nirvana Country offers one choice for everyone regardless of their budget. You can pick a residence of your choice based on your requirements.
The green landscapes, water bodies, play areas, patio, and meditation gardens make this place one of the next-level residential options. If living a convenient life surrounded by a peaceful neighbourhood is on your mind, this can be one of the best choices at any time.
10. Golf Course Extension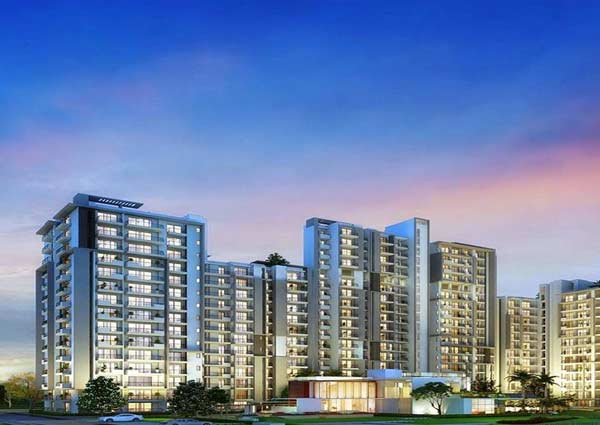 Spread over an extensive area covering Gurgaon's Sectors 55, 56, 62, and 65, this area has several housing options for you. From the budget point of view, this area is a little expensive as it offers apartments with exclusive designs and architecture. Golf-themed apartments and luxury villas set the standard of this place pretty high.
If you are looking for a property in a posh neighbourhood, this can be your one-stop choice. The Gurgaon-Faridabad Highway links this area directly with another posh part of the Indian capital city – the South Delhi region. IGI airport is also not far away from the golf course extension area. This area remains surrounded by several other top-end real estate residential projects.
How To Choose The Best Sector In Gurgaon
Choosing one Gurgaon residential area from the many is never an easy task. However, you can always gain some insight into the areas you liked to select the fittest one for you. The followings are the essential aspects you should keep in mind if you wish to buy or rent an apartment in Gurgaon.
Check the reputation of the builder. Reputed builders generally offer well-constructed apartments sure to survive the natural trails for several years.
Check the prices and compare them before buying an apartment. There is no dearth of cons trying to sell old, fragile apartments at high prices. Hence, research well and invest carefully after knowing all you need to know about a property.
Get to know about the neighbourhood of the area before buying a home. Areas with records of regular criminal activities are never the best choice for families or anyone.
Another factor you should keep in mind while buying or renting an apartment is the communication factor. Closeness to bus routes, airports, markets, schools, hospitals, banks, ATMs, and other essential facilities add to the value of an apartment or residential complex.
Frequently Asked Questions
Q.1 Are all properties in Gurgaon expensive?
Gurgaon offers a mixed variety of accommodations consisting of apartments, villas, rented houses, and more. All these properties are not expensive. Based on the area, amenities, proximity to the city centre and other facilities, the prices of these properties vary over a large range. You will find expensive and affordable accommodation options in Gurgaon. Hence, all the properties are not expensive.
Q.2 How safe it is to live in Gurgaon?
Gurgaon hosts offices of the most renowned global companies. Safety and security remain the primary concerns of the entrepreneurs building offices in a place. The presence of so many multinational corporate indicates that Gurgaon is a pretty safe place to stay.
Q.3 Is reaching Delhi a problem from Gurgaon?
Reaching Delhi from Gurgaon is never a problem. Regardless of your choice of locality, you will find several options to reach the capital city of India without any hassles. From some areas, you will get metro connectivity. On the other hand, some Gurgaon residential areas remain well-connected with Delhi via roadways.
Q.4 Which one is Gurgaon's Poshest locality?
Gurgaon has several posh localities. For example, Sector 42 is a pretty posh area. However, it is difficult to label one as the poshest of all. All the high-end localities offer excellent infrastructure, amenities, and surroundings. Whichever you choose to stay, you would not have anything to complain about.
Final Word
Many people consider Gurgaon to be one of the best cities in India with limitless potential for growth and opportunities. If you are looking for a house here, choose from the best places in Gurgaon.
Keep every essential factor in mind while sealing a deal. You can hand over your relocation worries to an expert gurgaon movers and packers company for loss-free relocations. Pick the best moving company near you to shift all your belongings to your new home.

Latest posts by Priya Gupta
(see all)