How to Find Cheap Moving Service Providers?
Moving to a new house is a dream come true for everyone since it involves more than just shifting your belongings from one location to another. You managed to locate the appropriate spot to settle after a long search and decided to move there as soon as possible.
Packers and Movers Cost Calculator
So, what's on your mind right now? Most likely, you are considering hiring the cheap packers and movers near me to transport your stuff in a scheduled manner.
At this stage, moving with qualified professionals is the greatest and most preferred option for the safety of your belongings and your own comfort. With so many local moving companies operating near your location, choosing the best and cheap packers and movers in India and worldwide may be difficult at first. Even if you look for a professional and verified office and home relocation service provider online, finding the best one is like searching for a penny in an ocean.
Hiring cheap packers and movers Bangalore, Pune, Hyderabad, and PAN India sounds great. But, some risks are associated that make this decision a little hassled to take. Here, we have listed some common risks associated with hiring the cheapest moving service providers –
5 Common Risks of Hiring Cheap Moving service providers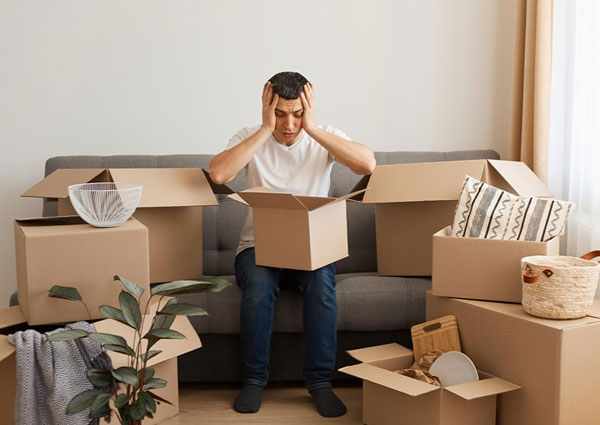 As soon as you decide to relocate, dollar signs and large moving fees may begin to dance in your brain. It may be tempting to hire the moving company with the lowest quotation to keep relocation costs to a minimum. However, before signing off on any estimate, you'll be well-served to be an informed consumer — one who understands the hazards associated with hiring low-cost and cheap movers and what to look out for to prevent fraud. At Thepackersmovers.com, we'll make completely sure you're not left guessing about your final bill or if our movers live up to their reputation as experts with the necessary certifications and insurance.
Maybe you're a knowledgeable shopper or constantly looking for a good price. Regardless of which you connect with more, it'd be wise to carefully examine how much a low-moving quotation could ACTUALLY cost you. It is possible to locate a hidden gem of a professional moving company that can provide both low-cost assistance and high-quality services. However, there is a danger that the movers will not be the diamond in the rough that you were looking for. In any case, it's critical to make an informed selection about what's required for transferring — especially when working with low-cost movers.
1. Hidden Costs
Perhaps you received a very low-cost quotation for your forthcoming relocation. That should serve as a warning to be careful of any additional expenses that may arise. The last thing you want to worry about during your move is having to come up with more money than you expected to pay off the movers. Furthermore, it is not uncommon for movers who do not have a track record of being transparent to keep your possessions until you pay up more.
2. An Untimely Move
Shady movers may not be the most punctual or on time at all. One significant difficulty with inexpensive movers that aren't committed to offering great service is having your move canceled without enough warning – potentially even on the same day. If that's the case, consider how much it will cost you (in terms of time, money, and worry) to take time off work, roll up your sleeves, and do the task yourself. It is also conceivable that they will not arrive on time to deliver your stuff after they depart to travel to where you are relocating. A reliable and registered packers movers company will never abandon you.
For example, they'll make the guarantee that if a specific mover is unable to arrive on the day of your transfer, another one can be there, so you don't waste time (or money) traveling to your future place.
3. Damage to your Stuff or Missing Items
Another reason you could have received a cheap quote? Movers who are inexperienced. They may lack the knowledge required to handle your furnishings, electronics, antiques, collectibles, and fragile things, all of which require varying levels of care to guarantee that they arrive in good condition. This may result in scratches, scrapes, and breaks to the area you're relocating from and your new one, in addition to putting your valuables at risk.
Inexperience may also imply that cost-efficient movers lack sufficient security procedures, leaving your belongings exposed to going lost while being relocated or in transit.
4. Damages Liability
This is not to imply that all moving firms that provide a low-cost quotation for your relocation, but inexpensive movers may not be insured. If they do not have the required insurance, any damage to your valuables that they manage during your move may be your responsibility, and you will have no recourse to get your stuff mended, replaced, or compensated for your belongings.
5. Unnecessary Anxiety
A low (initial) cost may not be worth the problems, fears, and crises you may face if your move is handled by some of the less expensive movers. Whether it's apprehension about hidden costs, a lack of punctuality or a desire to be on the lookout for indicators of a scam, carefully analyzing the less expensive moving choices available will help lessen your moving-related stress.
6. Avoiding a "Gotcha!" Moment When Choosing Low-Cost Movers
Planning for your relocation does not have to be detrimental to your health. To prevent surprises or unexpected add-on expenses, check closely at professional moving firms that advertise too-good-to-be-true, low pricing. Educate yourself!
Knowing what's at stake when making plans and being clear on what fees will be included for services will help you make the best option for your relocation.
How to Find Cheap Movers You Won't Regret Hiring?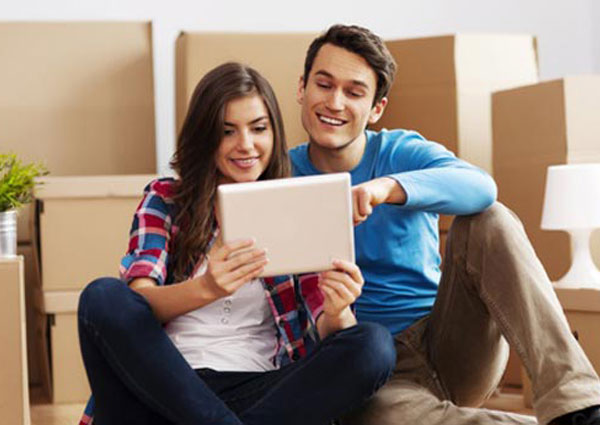 Unexpected fees and charges, especially when it comes to relocating, may leave anyone weak in the knees. Not to mention being concerned about your possessions' safety and security while they'reen route. With these considerations in mind, it's essential to take your time while looking for low-cost movers. Allowing the first quote(s) you receive to simmer for a little, so you can better grasp what you're receiving for your money and how it compares to other providers is a sensible time investment. It will pay out in less-stress benefits when you get to your destination.
Here's a checklist to help you decide on cheap packers and movers Ahmedabad and PAN India while keeping your budget in mind:
1. Ask for a Written Estimate for Onsite Work
To get the most accurate estimate of the overall cost of your relocation, reliable, professional movers will need to come to your home and inspect everything you wish to move. This gives a more precise estimate than merely using weight as a parameter to determine the cost of relocation. If a mover refuses to provide an onsite estimate and only offers to do it over the phone, this might be a warning indicator that the mover is untrustworthy. After the onsite visit, make sure to receive a written estimate. It is not an official estimate until it is in writing.
2. Request Several Moving Quotations
Resist the desire to hire the first moving company that gives you an estimate until you've spoken with a few more. Obtaining several estimates from various firms can provide you with a better idea of the average cost as well as the kind of services and fees that are commonly included. It will also help you to define your priorities for relocating your belongings and how much it will cost to ensure that those objectives are satisfied. Click here to request an obligation-free moving quote from our firm, which includes a guaranteed flat-rate fee for your relocation.
3. Acknowledge the Moving Quotation Completely
It's vital to go beyond the bottom line in order to understand what you're getting into with a low-cost mover. Examine the quotations and make sure you understand what is included in the estimates. Do you comprehend all of the services detailed in the estimate? Are there any services that you know you won't need or want? A professional moving company would be upfront about service rates and glad to answer your queries. You may also be interested in knowing the type of quotation you received, such as whether it was a binding or non-binding estimate.
If your written estimate is incomplete or mostly blank, it's best not to sign it, even if you're requested to. This is where an untrustworthy moving company may try to add unexpected expenses later.
4. Learn How They Manage Damages and Losses
Moving firms are accountable under federal law for any damage or loss of your goods that occurs during the course of their service. However, there are several levels of culpability. Released value protection is the most cost-effective level of liability that movers must provide. The coverage is limited, but it forces the movers to pay $0.60 per pound for any item that is destroyed or goes missing.
You will not be charged for this option, but you will be required to sign off on it. Your mover may also provide third-party insurance at an additional fee, which will cover damage or loss up to the amount of insurance paid. If you do not expressly request released value protection or choose a greater level of responsibility, your second choice is full value protection. This protection requires your mover to handle the repair, replacement, or cash payment for any damaged or lost item(s). Fees for this level of responsibility might differ from one firm to the next. Request further information (in writing) from the moving firm so you know exactly what you're receiving with this choice.
There's a lot to learn about this, so visit the Federal Motor Carrier Safety Administration (FMCSA) for additional details.
5. Check the Credentials Again
A low-cost quotation from a moving company is one thing; verifying that the organization is also dependable is quite another. As you conduct your investigation, be sure that the moving business is appropriately insured and accredited. Examine their website to see whether they have such information in an easy-to-find location, or ask if they can offer it if you can't locate it. You can also undertake some extra investigation. The FMCSA requires proper registration with the United States Department of Transportation (US DOT). You may look up the registration of a specific moving business on their website. You may also check the Better Business Bureau for any previous complaints filed against the moving business you want to deal with (BBB).
If what you've been told or supplied regarding any of these checklist items is unclear, don't be afraid to ask questions.
The Final Wrap Up
Moving houses or businesses may be an extremely difficult or demanding task. As a result, you should look for assistance from those who can do the job for you while also ensuring that your cherished possessions are well cared for. Your belongings should arrive in your new location without incident. This is the ideal opportunity for you to contact a reputable packer and mover firm.
You'll be glad you checked out The Packers Movers while you look for experienced movers who match those requirements. We take the uncertainty out of moving quotes and related services. Not only in India, but we are also known to provide our customers with cheap packers and movers in Dubai, USA, UK, UAE, and worldwide. We respect client openness, take quality assurance of our services seriously, and have the necessary insurance and certifications to handle your transfer. You can count on us to get you and your stuff where you need to go.

Latest posts by Priya Gupta
(see all)