10 Best Ways for Household Goods Transport in India
Packers and Movers Cost Calculator
Just think of the biggest concern of people planning to move to another state or country? Without a doubt, it is shifting of household goods that they have gathered in years after spending their hard-earned money. No matter what method of transportation they pick to move their household belongings, there is always stress and tension hovering over their minds until their goods are safely delivered to the new location.
As far as the mode of transportation of household goods relocation in India is concerned, there are multiple ways of doing it; everything depends on the budget, the distance to be covered, and of course, the transportation duration. So, here we bring a list of transportation services available in India that offers alternate choices to people like you finding a suitable method of relocating their goods to the desired location.
1. Relocation through packers and movers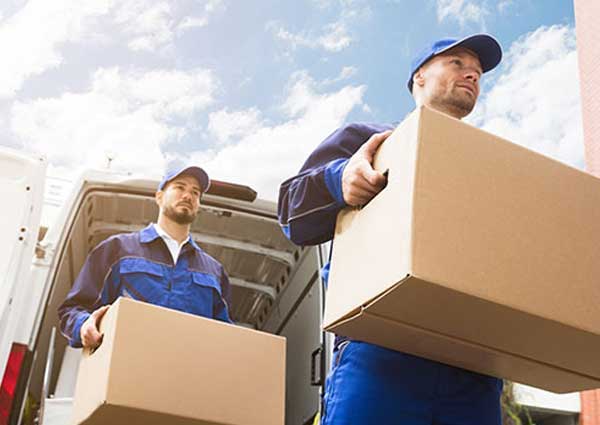 When the number of household items is quite large and comprising heavier or expensive goods, then hiring reliable and verified packers and movers companies is the best option to relocate your goods. Such companies have years of experience and the required shifting supplies and skilled manpower to move goods from your current location to the new one with zero damages. They keep the safety of your belongings as their ultimate priority and promise a secure and hassle-free household relocation to their customers.
Benefits:
Seamless shifting of household goods by responsible and experienced people.
Safe delivery of goods at the required destination within the estimated time.
It is time-saving as the professionals of the the company are experienced to complete packing and moving of goods in a quick manner.
The team of moving professionals is certified and trained people extremely good at their job.
Availability of large fleet of moving vehicles for easy and safe shifting of household goods.
Such companies also offer services of moving insurance and warehousing to their customers.
Doorstep delivery of goods available.
Transparency in their moving costs.
Demerits:
There are fake and unprofessional movers and packers in the market that could mislead you and charge extra costs from you.
Moving costs are generally high during the weekends and peak seasons.
Unverified moving companies can misplace your household items or even run away with them.
2. Relocation via large moving vehicle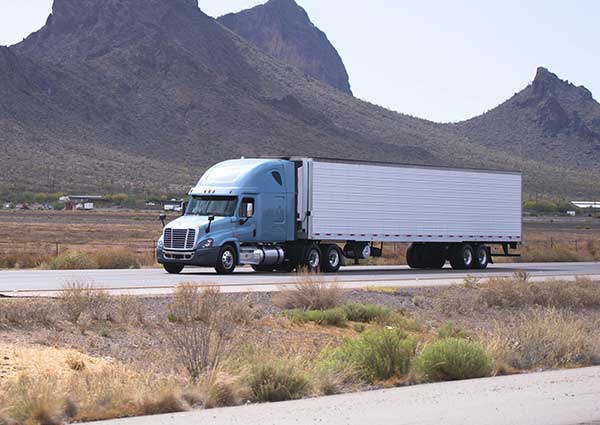 Moving your goods in moving vehicles like trucks hired from a good transportation company is another method of relocating your household items from one location to another. This is an economical method to shift heavier household items such as furniture in a moving truck for the people who have a low budget and cannot afford to take full-fledged services of a moving company. Such way of household goods transportation requires the performance of relocation-related activities such as packing, loading, unloading, and unpacking on the part of the moving people.
Benefits:
Such companies also help in the relocation of vehicles in large-sized vehicle containers.
They also assist in moving members of your family including your pets to the new location.
It is one of the cheapest methods of household goods transportation.
Demerits:
You need to pay the driver of the truck and helper separately.
It is uncertain that the drivers and helpers of such companies are licensed or verified.
There is no guarantee of safety of belongings while lifting, loading, unloading, and transporting.
Fewer are the chances that the driver of the moving vehicle would be well-aware of the routes.
3. Transportation by Loaded Auto or Pickup Truck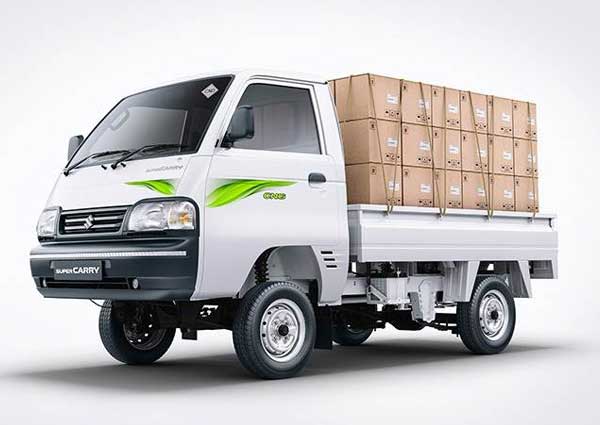 If you are finding a convenient and affordable method of transporting your household items from one place to another, then recruiting a loaded auto or a pickup truck is a great option to go for. The companies offering such services will only pick up your packed goods load them, and move them to the final spot. This mode of goods transportation is the best choice for people with a limited amount of household belongings as less space will be needed for goods and such vehicles can accommodate your belongings well. Their service cost is reasonable depending on the distance to be covered from you old to new location.
Benefits:
A cost-effective method of home goods transportation.
Ensure movement of household goods in a single day.
Suitable for fewer amounts of goods.
You can move with them along with your pets as well.
Demerits:
You need to pay for the fuel charges and also to the driver of the truck.
Lesser are the chances that the driver of the truck or auto would have a license to drive such vehicles.
Extra charges will be applicable if your move takes more than a day.
The safety of household goods is uncertain.
You have to pay for the moving equipment like straps, stretch cords, and ropes.
There is a risk of exposure to goods to wind, rain and sun.
4. Transportation through parcel or courier services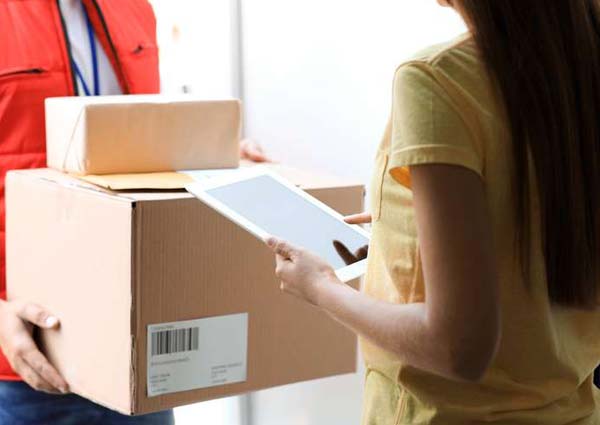 Parcel or courier service companies are some of the best methods of shifting bulky household items like furniture or vehicles from one location to another. Such companies only charge transportation charges from their customers and mostly have company-owned pickup and drop facilities in different locations of India. Under such service, you have to make arrangements to drop your household items or vehicles at the pickup locations of these companies and from there, the goods will be transported to the drop centers at the new location.
Benefits:
This method is easy as you only have to move some fewer heavy household items.
Shipping on priority is available to a customer seeking quick and urgent goods delivery.
The cost of moving household goods through this mode of transport is cheaper.
Demerits:
You need to arrange autos or trucks to drop off and pick up your goods from the facility centers of such companies.
There are fewer or no parcel pickup centers in remote or rural areas.
The safety of household items is not guaranteed.
5. Moving by two-wheeler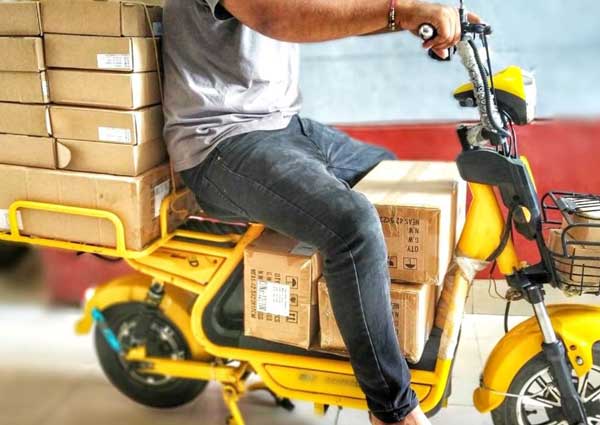 It is certainly one of the most affordable and convenient methods of transporting a small quantity of items to the new location in a safe manner. Such mode is useful only when your new location is in the same area or city. Using your bike or scooter, you can tie or strap your luggage at the back of your two-wheeler and carry it to the new location.
Benefits:
It is a safe and speedy method of moving household items as you are not dependent on any company.
Affordable method of household relocation.
You can even use a cycle to move your goods and save fuel.
When moving goods on a bike, you only require few liters of fuel.
You can move your family members with you.
You can carry pets with you.
Demerits:
Carrying more than 25 kilos of goods on a two-wheeler is risky.
You can only take a single family member with you.
The risk of accidents is higher.
Risk of violating traffic rules.
6. Moving luggage by bus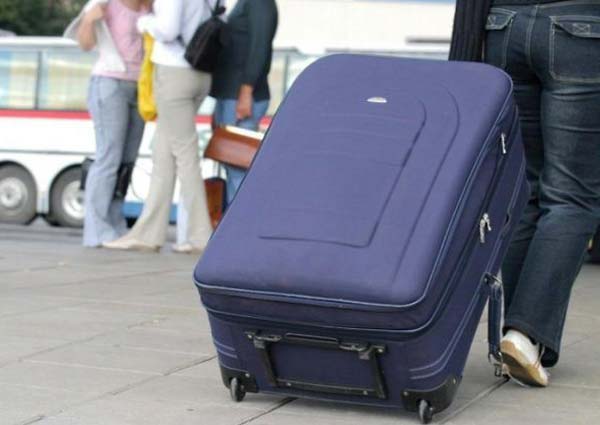 Bus transportation of goods is one of the most economical methods of goods relocation in India. No matter it is a local or an intercity shifting you are planning for, you just have to pay for your tickets and luggage. The cost of luggage will be based on its weight. You need to book tickets and space for luggage in a bus transport company and you are all set!!!
Benefits:
The limit of the weight of the luggage is 100 kgs.
Very affordable method of goods transportation.
Demerits:
Only 100 kg of luggage can be shifted to the other location.
Items like furniture and vehicles are difficult to be shifted by bus.
You will need a taxi or auto to carry goods to and from a bus terminal.
You are not allowed to carry pets in buses.
7. Transportation of goods by train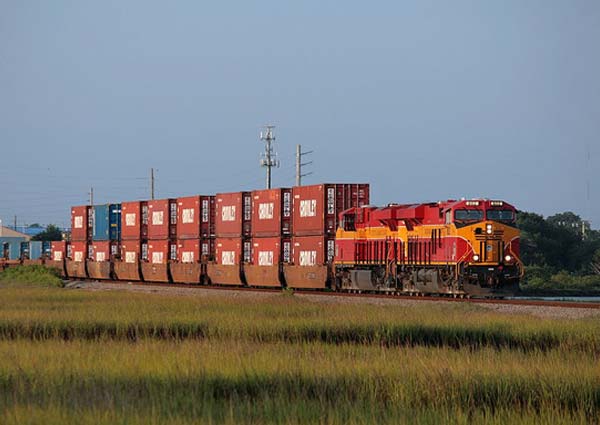 Another cheaper and economical method to transport household goods is transportation by train. The charges for moving goods by train are much less as compared to other methods of goods transportation. You can move up to 150 kg of goods in a train compartment. Pre-booking of tickets with the Indian railways is an ideal decision to ensure safe transportation of goods in a train. Not only goods, you can also transport a car or a bike via train.
Benefits:
Much more economical than moving goods by bus.
Only 150 kg of goods can be moved through a train.
Demerits:
You need to pick up your goods on time as trains operate on time.
You need to hire an auto or a taxi to move to and from the station.
To move heavier items and vehicles, you need to book a railway parcel service.
8. Relocation by mini tow trailer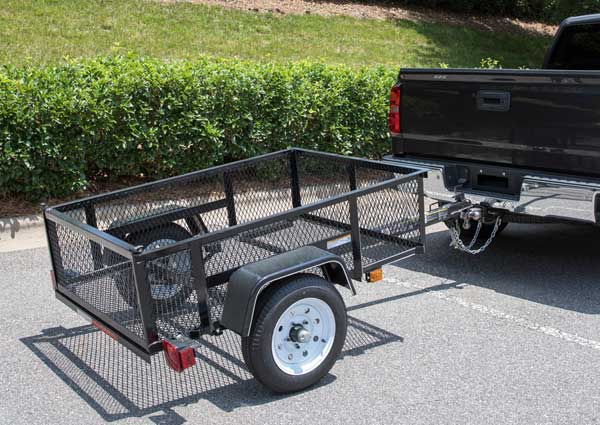 This method of relocating goods is ideal and safe as you can move your goods and vehicle at the same time. If your vehicle has a trailer hitch and towing facility, you can easily move your goods using this mini tow trailer. Your vehicle should have enough power to carry your goods to the new location without any difficulty.
Benefits:
A cheaper method to carry household goods than a moving truck or a pickup truck.
This method helps you move your household belongings along with your vehicle.
Demerits:
This mode of goods transportation is only possible if your vehicle is equipped with a hitch and a tow option.
Sometimes it is difficult to find a mini tow trailer near you.
You can only move a small quantity of household goods.
9. Relocation by air freight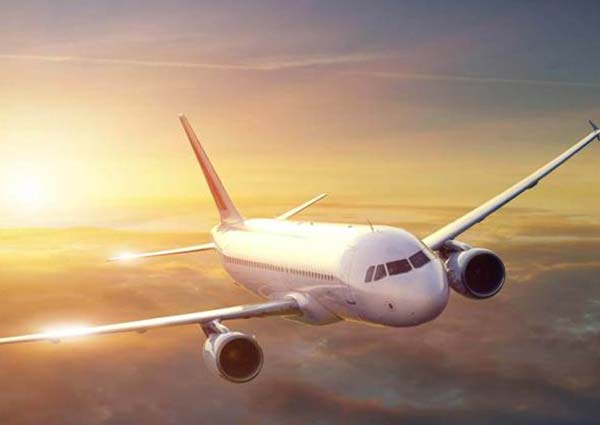 When you are planning an intercity relocation in India to long distances, air freight is one of the best options that you can explore to move your household belongings from one state to another. It is one of the expensive methods of goods transportation in India. There are a good number of airlines in India that offer air cargo services to people planning to move to long distances.
Benefits:
It is undoubtedly one of the best options to relocate your goods in a single time.
It is a stress-free procedure.
Safety norms are applied by the airline companies.
The facility of airport pickup trucks is available to move goods to and from airports.
Demerits:
It is an expensive method of goods relocation.
When the new destination is remote or rural location, you need to hire pickup trucks from your end.
This mode has more limitations and restrictions relating to moving of goods.
10. Transport by sea freight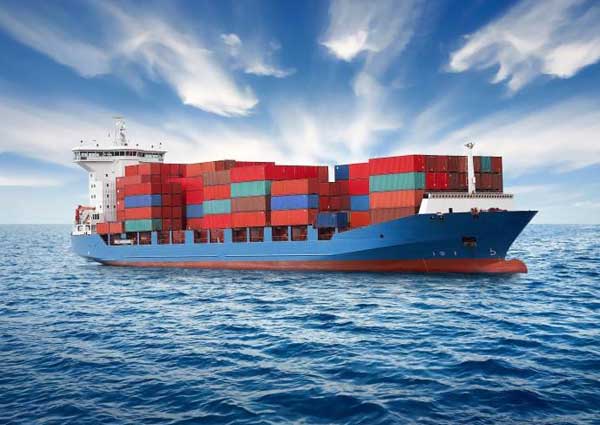 Sea freight is a method of relocating goods via sea or ocean from one country to another in a large vessel. There are companies that offer such service to people planning to relocate internationally along with their belongings. The sea freight companies help people fulfill the formalities of overseas relocation and safely transport goods to the other country.
Benefits:
An affordable method of household goods relocation.
Movement of large quantity of household goods.
Demerits:
Too many formalities to be complied with.
Risk of damage or loss of household goods in sea due to natural calamities.
The Ending Note
Household items have special emotional value attached to them. So, people become extremely cautious when they are moving household items from one destination to another. So, whether you are moving goods within India or outside the country, you only want to choose a transportation method that is safe and time-efficient for you. The above-mentioned methods of goods transportation can be considered while selecting a method to transport household goods. No matter what, choose a method wisely so that you can experience smooth and hassle-free household relocation at all costs!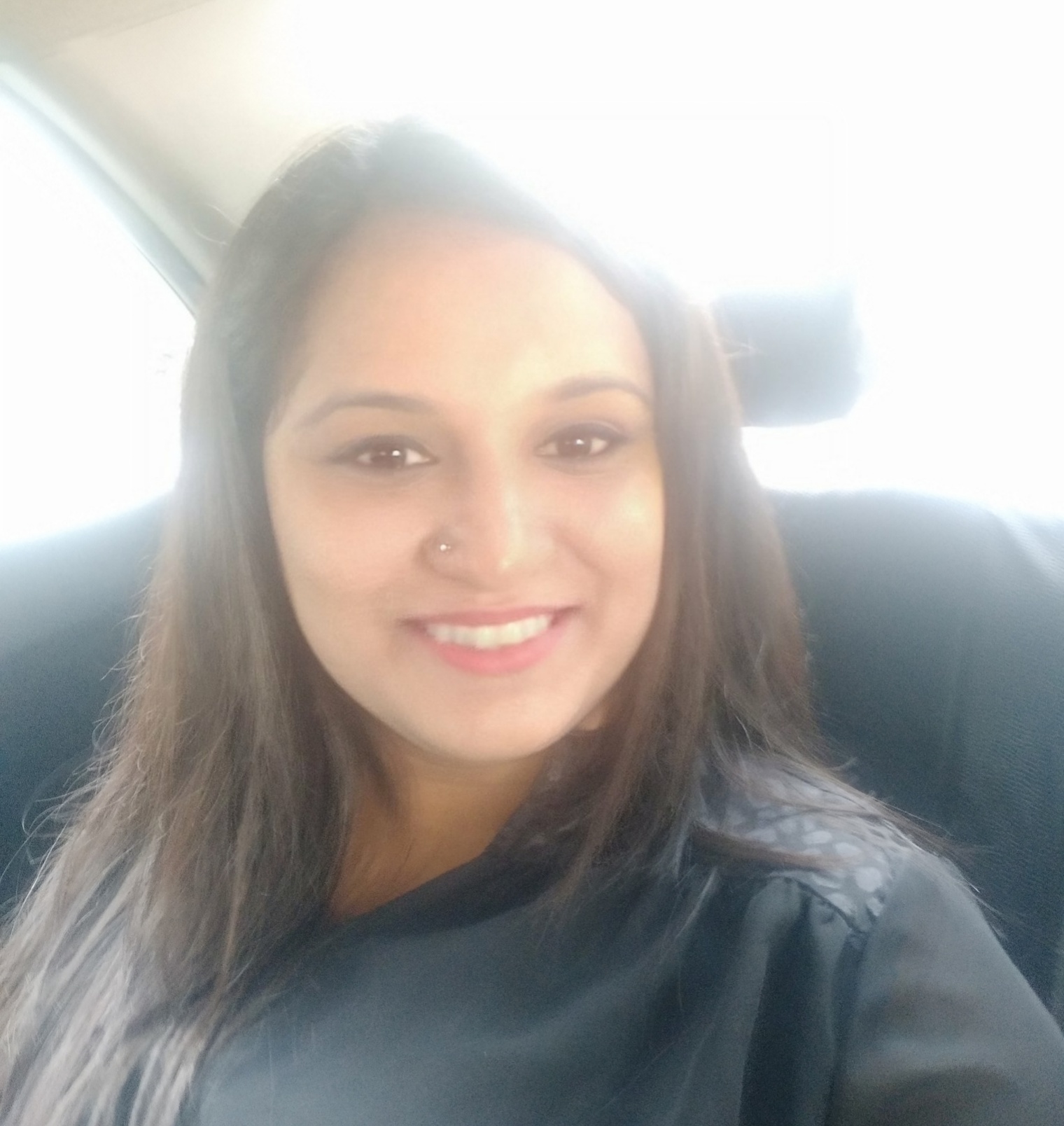 Latest posts by Sakshi Ecavade
(see all)