The Ultimate List of Packaging Supplies for Safer Moving!!!
The process of packing plays a significant role in the entire procedure of shifting. As safety of moving goods is the paramount responsibility and concern for the people, choosing the best packing supplies is the best way to ensure their full protection.
Packers and Movers Cost Calculator
Packers and movers in Bangalore, Delhi, Pune, Ahmedabad, and other Indian cities use the best packaging materials to offer dependable and good packing services to their customers.
The selection of the right packing materials for household or commercial goods must be done after careful consideration. So, here we bring a detailed list of packaging supplies that should be used in your shifting.
How to choose the right packing supplies?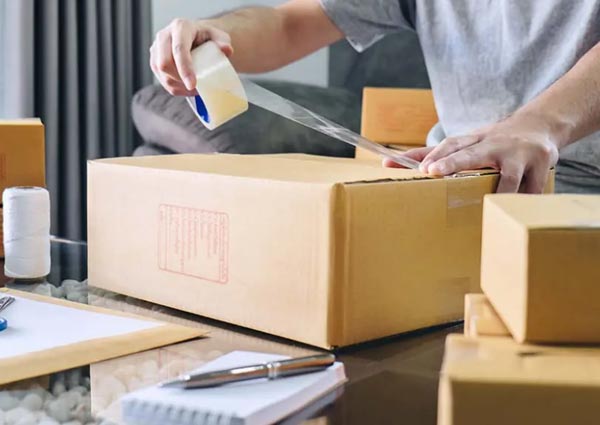 Know here the step-by-side guide to select the right packing materials for your moving.
Step 1: Prepare inventory of moving goods
Creating a checklist of the items you will be moving to the new location to get an idea about the quality and quantity of packing materials required. Also take note of the fragile items that will need special packaging.
Step 2: Create a list of packaging supplies
After you have created a list of all the items to be moved, it is time to estimate the quantity of packaging supplies you will require. You can use the online tool of packing calculator to know how many packing boxes you will need, their sizes, and the prices.
Step 3: Purchase good quality packing boxes
When you care about your belongings during transit, you must buy best-quality packing boxes from reputed suppliers to ensure their safety at all costs. They should be capable of tolerating a certain amount of weight so that they don't tear while handling. Gather cardboard boxes of different sizes to make sure they carry all kinds of household items effortlessly.
List of Packing Materials
1. Bubble wrap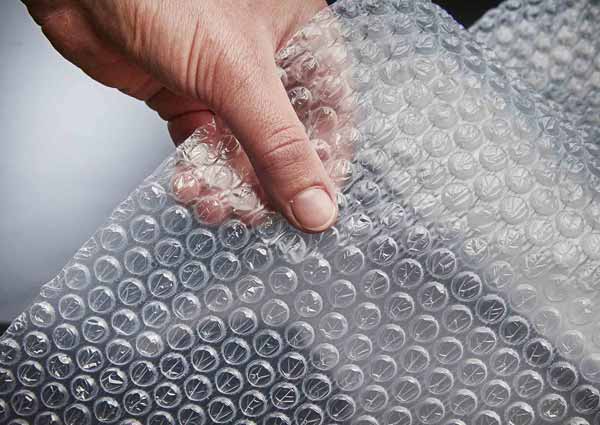 Bubble wrap is one of the most popular packaging materials used to pack delicate and fragile items for additional safety. The small air cushions in this packing material give extra cushioning and shock protection to the packed items made from glass or other delicate items during the transit. Bubble wrap sheets are good to pack all kinds of household items, ranging from ordinary to fragile goods. . Apart from being inexpensive, this packing supply comes in different sizes and has air bubbles of varied diameters to pack items of different sizes.
How to use : Keep the air bubbles facing your home items and the plain side should be facing outside. A small bubble wrap protects from dents and scratches and is suitable for glass figurines and breakable items. A medium bubble wrap is good to pack big and delicate goods such as mirrors. Large bubble wraps can be used to provide extra cushioning inside the packing boxes.
2. Cardboard boxes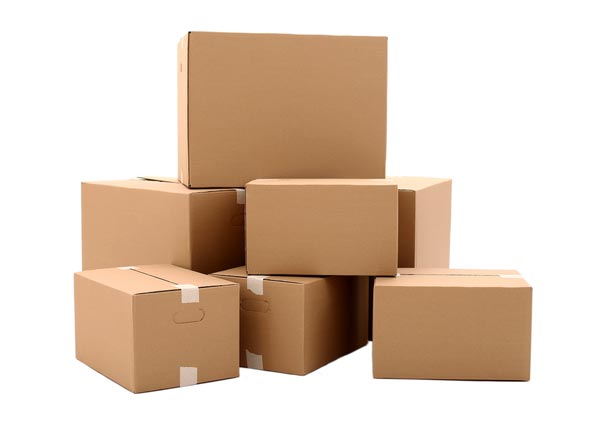 One of the essential packing supplies, cardboard boxes or moving boxes are inevitably required in any shifting procedure to pack moving items for hassle-free and safer transit. You can buy them in different sizes based on the moving goods and deliver your goods to the destination safely. Keep two things in mind while using cardboard boxes in your relocation process:
Use larger boxes for items with lighter weight.
Keep smaller boxes for heavier goods such as books.
If you are low on your budget, then you can also arrange such boxes from your nearby grocery stores or reuse older boxes. If you want to ensure that the packing boxes remain intact by the end of your shifting, buy new ones.
How to use : Using different boxes for different rooms help you keep things organized and makes your unpacking process easier and quicker. Put bubble wrap, newspapers, towels, etc. at the bottom of the boxes for stronger base, seal them with good quality packing tape, and label them properly for proper identification.
3. Packing tape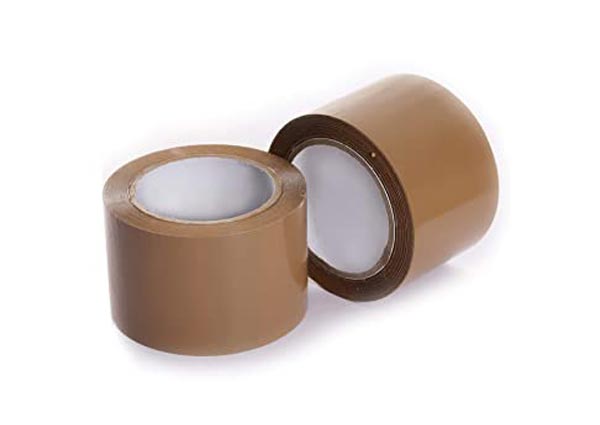 Use a good quality packing tape to ensure that there is no spillage or damage to goods during transportation or handling. A high-quality and heavy-duty packing tape will keep things intact and in the proper position. A low-quality and cheap packing tape is much thinner and will tear or break on slightest pressure and also do not have that effective sticking power. Buy such packing supplies in bulk from a reputed store so that their quality is assured.
A packing tape is used to seal the edges of packing boxes and tape the bubble wraps and other packing materials for extra protection.
How to use : Tape the seams and edges of the boxes containing heavier goods to ensure there is no displacement of the items inside from the boxes. You can use a tape dispenser to make taping quicker and hassle-free.
4. Moving blankets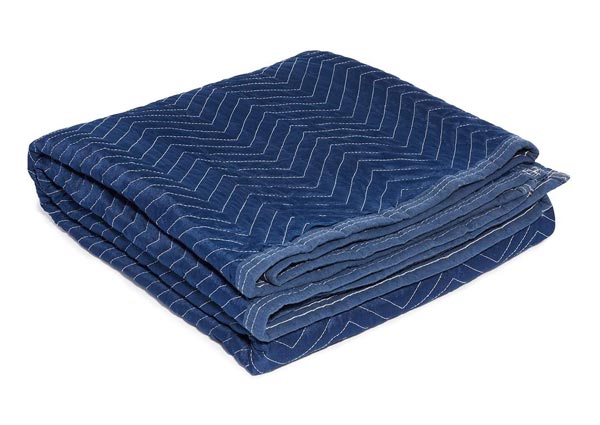 Most home relocation services in India and abroad use moving blankets to cover expensive and larger items that are prone to damage during shifting. These are thick blankets that provide extra protection to your bulky belongings like furniture and appliances that may get damaged while handling and moving. Such moving blankets are also used to slide furniture to some distance so that the floor of your old and new house does not get damaged.
How to use : You can wrap your delicate and expensive items in moving blankets and fill the spaces between your belongings with these packing supplies to avoid colliding in a moving truck.
5. Packing labels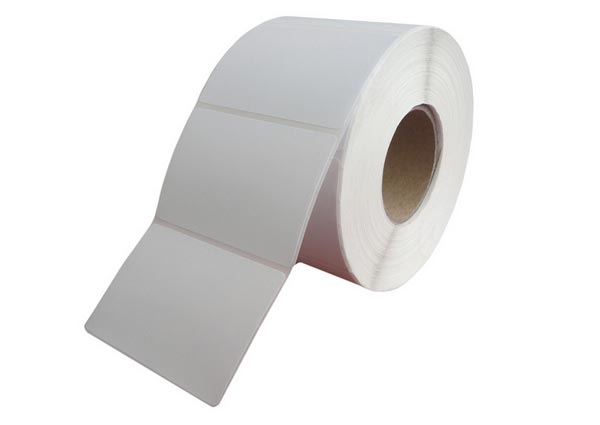 Labeling constitutes a significant part of your packing process as it simplifies your unpacking in your new home. This helps in keeping your packing boxes organized and you can trace your desired box in your new house by just looking at the labels on the boxes. For labeling the boxes, you need to use permanent markers of different colors on strips of papers for different rooms for easy identification. Fragile items boxes should be labeled with "FRAGILE" on the outside.
How to use : Just paste the labeling strips on the packing boxes to understand which room the items in the boxes belong to.
6. Furniture covers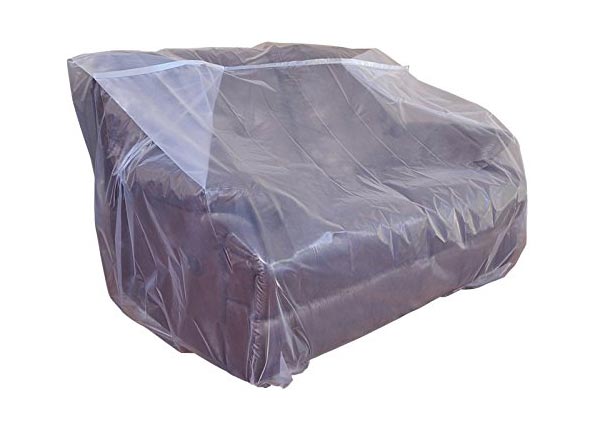 Furniture shifting requires a good amount of planning and organization to keep such expensive and heavy household items safe during the relocation. Furniture covers are the best packaging supplies to protect furniture items such as beds, sofas, dressers, mattresses, or any other wooden items from scratches or gashes. Use fine quality furniture covers for your home items that are thick and provide good protection to your furniture from water, dust, and dirt.
How to use : Just slide furniture covers on your furniture items and wrap them around. You can also put a moving blanket on your furniture covers in case they are thin in texture.
7. Packing paper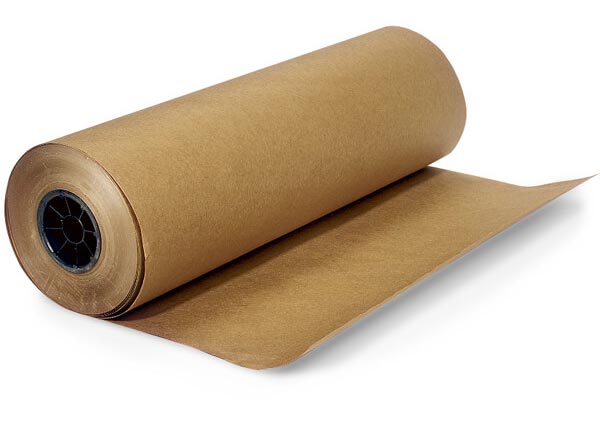 Packing paper is one of the most affordable and useful packing materials to protect your items during the move. These papers come in large rolls helping people save more. You can pack items like dinnerware, books, glass items, decorative pieces, appliances, pots and pans, etc. with packing paper and also to fill empty spaces in the moving boxes. Such paper is more durable and protects the items from displacing from their positions in the moving boxes.
How to use : You just have to tear the required amount of packing paper according to the items to be packed. Stuff the insides of hollow household items like glasses and bowls and then pack from the outside. You can use packing tape to wrap this paper if you need.
8. Corrugated sheets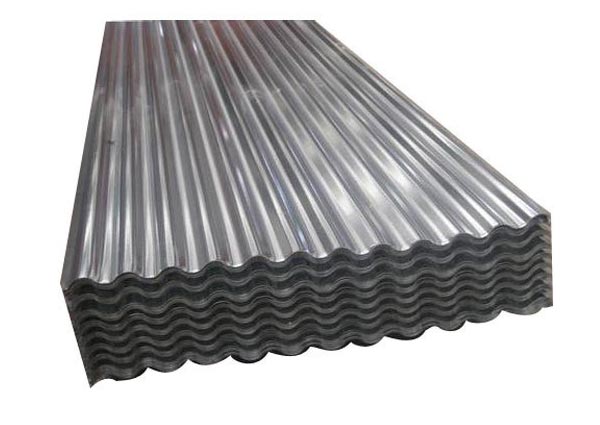 Corrugated cardboard sheets are excellent shock absorbers that divide and protect moving items. It is a more durable packing material than other cardboard sheets. Almost all the movers and packers use this packaging supply in their packing services to ensure extra safety of their customers' belongings.
How to use : These sheets are wrapped around delicate items that are more prone to damages. They can also be used as dividers in large packing boxes to separate different types of items.
9. Straps and ropes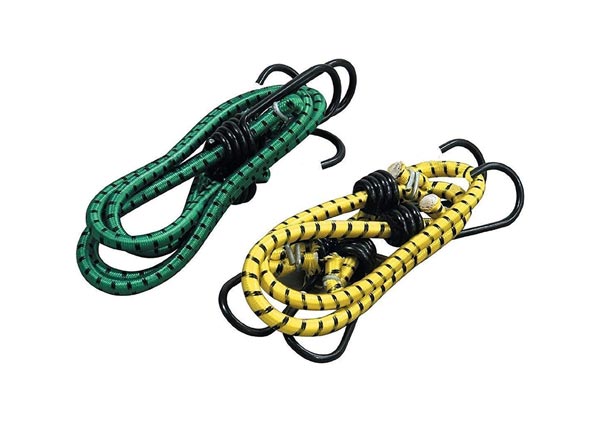 Such packing materials are used to wrap heavier household or commercial items after they are properly packed for additional protection. Straps and ropes secure such items from moving in the truck, reducing chances of damages.
How to use : Secure these supplies around the goods and then tie them to the moving truck. Make sure you do not wrap such straps or ropes too tightly causing damages to the items. Fasten the lever of the strap to the strong place inside the moving truck so that no jerk or movement can loosen it.
10. Plastic wrap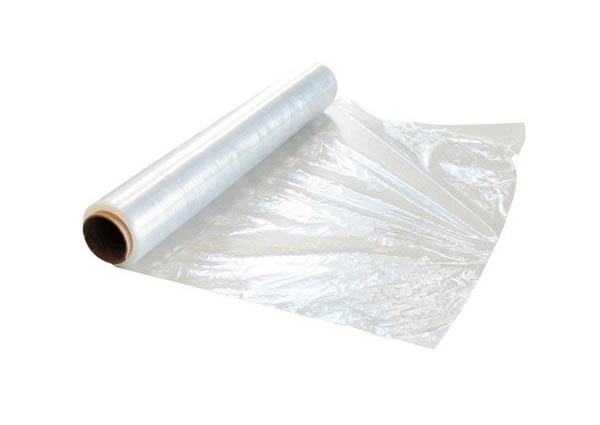 Plastic wrap is just like any other plastic food wrap available in different widths. Such packing materials will provide extra safety to your valuables by keeping them intact throughout the moving procedure. They come in rolls for easy and smooth usage.
How to use : You can wrap this packing material around drawers to avoid them from opening. Wrap your utensils, cutlery, etc. in plastic wraps to avoid losing them. You can use a big size stretch wrap to pack furniture items like chairs and couches.
The Ending Note
Apart from the ones listed above, there are other packing materials that can also be used such as:
Ziploc bags
Dish packs
Mattress bags
Wardrobe boxes
Packing peanuts
Scissors
Box cutters
Tape gun
Toolboxes, etc.
Professional and experienced moving companies in India listed on Thepackersmovers follows all industry standards for packaging of household or commercial items to promise safety to their customers. The above-mentioned packaging supplies will make sure that every item in your moving inventory gets safely delivered to the destination.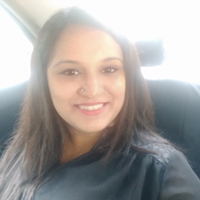 Latest posts by Sakshi Ecavade
(see all)