What are the Common Relocation Mistakes?
When we plan to shit our entire home or office, we have to be calculative and remember so many things that it often gets chaotic. While we try our best not to make it a clumsy affair, we often end up in situations that get unattended and create problems later on.
Packers and Movers Cost Calculator
And the beginning of such issues is a lack of knowledge about all the possible problems one can face. Since home/office relocation is not something that we often do but takes place once or twice in our lives, having a list of everything we must do and take care of while shifting home is a safe option.
Here are things you should take care of before and while planning your shift. Have a look at them carefully and note them down if your home or office relocation is about to take place.
6 common mistakes to avoid while shifting home/office: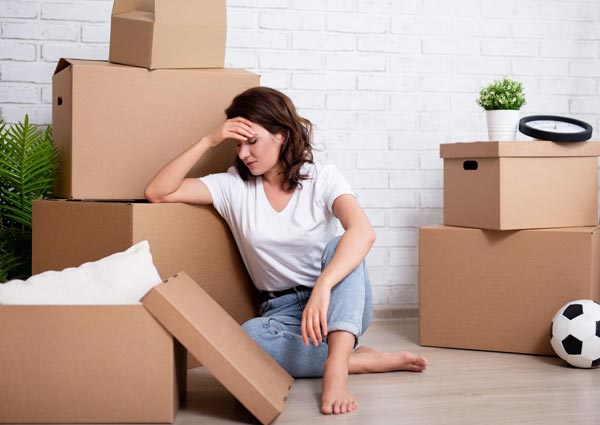 Not researching enough: The most common mistake is not doing your homework and researching enough on various factors related to shifting. From beginning to the end, you must look for all the possible setbacks, things that can go wrong, and how to manage the entire shift, including cost management, so that you don't miss any critical detail while shifting. Talk to experienced people, discuss things with people you trust, and make the best use of the internet facility. This will ensure you are always on the right track while shifting home or office.
Hiring Shady packers and movers: A moving company can make or break your shifting experience. A poor vendor can be your biggest nightmare while shifting home, so don't give the responsibility of your home relocation to any vendor. Instead, look for the best moving companies and take the help of Thepackersmovers.com for the best moving services in India.
Improper, inappropriate, and unplanned packing: If you pack your stuff carefully and properly while shifting, half of your unpacking and rearranging problem is solved then and there. But unplanned, unorganized, and clumsy packing can leave you in a state of distress while unpacking them at your new place. Avoid mismanagement, especially while packing your stuff. Wrap them carefully and appropriately and organize them in appropriate boxes.
Not caring about the utilities: Imagine your new home isn't equipped with electricity and a water supply. Isn't that a nightmare to experience after all the shifting and being excited about moving to your new home? So, make sure to shift your utilities to your new address, and don't forget to leave them behind.
Entrusting a moving company blindly: Don't be a fool who hands over everything to its moving company. Take charge of your shifting and ensure you know what's going on with your stuff. You must keep your valuables like jewelry, vault, documents, and other valuables with you and carry them yourself to your new location.
Last-minute planning: Whether it's about deciding your shifting location, booking your packers and movers, or shifting utilities, doing anything at the end moment and leaving such crucial things for the very last is not a wise decision. There are high chances that you might not be able to book/plan anything, or the last-minute arrangements will not be good enough to provide you with desired results. Always stay one step ahead and prepare beforehand to avoid complications.
While all these steps might look minor, you must have them in your mind already. But they are essential things, and we often forget most of them when it's time to put our knowledge to best use. So, reading them thoroughly once and noting them down or keeping them in your mind is always a good idea. If w have missed out on any detail, let us know in the comment section below and help your fellow reader and movers.
Latest posts by Anishka Luthra
(see all)