How to Fill Extra Space in Your New House After Shifting
We often go through many problems before, while, and after shifting our house.
Packers and Movers Cost Calculator
Although the issues we face before and while moving our house are tentative because they either get solved or become irrelevant after some time, the ones we face after shifting stay with us for a longer time, like rearranging our new house and designing it appropriately.
If we have moved from a small apartment to a bigger one, we often lack furniture and decorative pieces to add the much-needed spark and fill our new house according to its need.
But facing such a problem doesn't mean there's no solution. There are multiple solutions, and you can do plenty of things to solve this issue. You're mistaken if you think we will suggest you buy new furniture and spend money unnecessarily. While it is one way of filling up empty spaces in your apartment, there are other solutions, and we will share them with you.
Decorating Houses Economically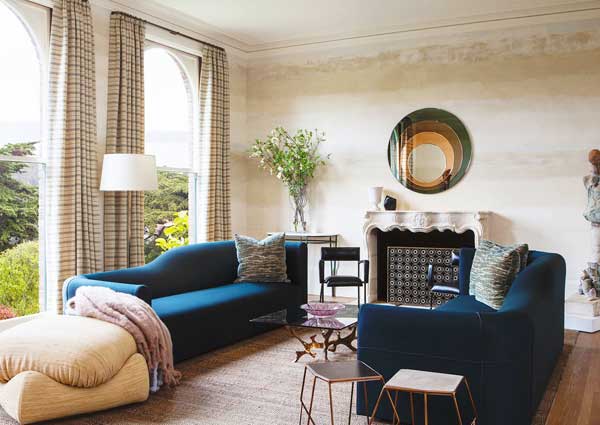 We are your interior decorator for the day, and these are the tips and do's and don'ts we have for you on creatively using the empty spaces of your new apartment:
Shift before you buy: If you are into saving money and decorating your house mindfully, it will be in your best interest to wait until you shift to your new home before buying anything. At the same time, mini decorative pieces are acceptable but purchasing something big or expensive before shifting can land you in trouble. These troubles include:
Start living before shopping: It isn't a great idea either to buy new stuff as soon as you shift to your new home. One must live there for some time, notice everything from spaces, their needs, and what's possible at the present moment. Home shifting involves a lot of money, so buying stuff just to fill space is not good. It would be best to consider what you need over what you want. Then you should look at your expenses and plan your purchases accordingly. Instead, spend some time in your new home and study spaces. Decorate them in your head before decorating them physically.
Start with essential areas: We understand how your rooms ask you to fill them up with new things since you have shifted from a comparatively smaller home. But it would help if you only gave attention to those who require it the most. Yes, you heard it right; you should first pay attention to those rooms that either come maximum in use or are visible the most, like master bedrooms, drawing room, living room, and kitchen. You should decorate other areas like remaining bedrooms, balconies, washrooms, and even storerooms with new material in the last. This will save you from feeling embarrassed in front of your guests as essential sections of your home are filled up and will also save you time, money, and energy.
Use big planters and indoor plants: One of the best ways to fill a space in your house is by adding plants. This will aesthetically enhance the entire look of the room, and the natural touch will make it look like a thoughtfully designed space. You can choose artificial or organic plants to decorate your space. The best thing about plants is that they are inexpensive yet one of the best interior decorating pieces you can invest in.
Use wallpapers: if you are out of budget and there is an urgency to decorate any corner of your home, wallpapers are the best solution. They are even cheaper than plants and come in such a wide variety that they give you multiple options to choose from and satisfy your choices and needs. Put a wallpaper in any corner of your home and let it shine its best from there. Wallpaper single handily can uplift the interiors of any room and will be your best choice for a durable home decor solution.
Place rugs: Antique rungs are your best solution to make any big room look more occupied. If there's less furniture in any room, place a carpet in the most suitable area and let it make the room look more occupied and professionally designed.
Put bookshelves: if possible, try giving your empty spaces a refined look by creating big or small bookshelves over there. While it might be a little pricy, decorating your home with books and bookshelves is the latest and evergreen way of home decoration, and you can never go wrong with this type of interior decoration.
And those are some of the best, most economical, durable, and evergreen ways of filling up unused spaces in your new home. But there's more that you still have to learn for a fool-proof interior decoration after your home relocation is done. Let us have a look at them.
Tips, Tricks, and Notes: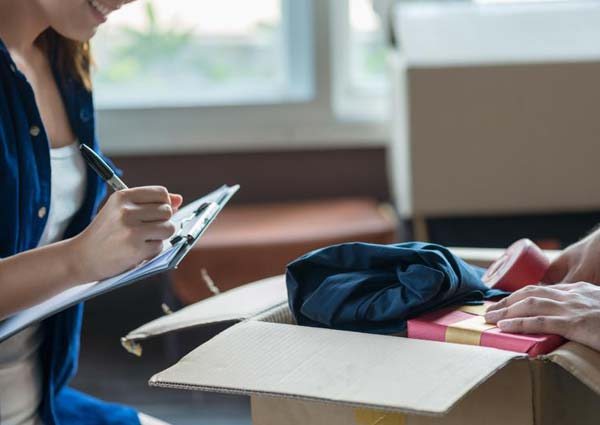 Here are some best tips and easy tricks that can come in handy while doing what we have been explaining to you. Make a note of it and see how your interior decoration game changes. Here's what you need to learn:
Invest in needed things and essential tools first. Since you are no longer a tenet, you must think about long-lasting things and being equipped since you cannot call the landlord for repairs anymore.
Keep shifting furniture from one place to another. This will keep the house occupied and give it a new look every time, plus you never know which item will look better after shifting its place.
Don't do anything under social pressure and hurry up to fill the empty spaces. It is ok to take time and not worry too much about areas that aren't looking their best yet. Create ideas and take time for an even better home decoration when you are mentally and financially ready.
Never exceed your shopping limit for things or spaces you aren't sure about. Remember, you cannot undo that purchase once you have bought anything. So, it's better to be sure about everything before deciding.
Try to put all your old furniture, showpieces, paintings, rugs, etc., to use first. Don't litter or store anything. Then, if required, think about buying new things according to the need.
And those are some of the best post-moving tips you can ever have that only a well-wisher can provide you with. Start working on home decoration already, and let Thepackersmovers.com know if you need any Home relocation services.
Latest posts by Anishka Luthra
(see all)