Essential Checklist for a New Home
Often in life, when we are about to take a big step that will change our life completely, we hope someone will give us a manual to assist us in handling all the crucial steps. And the same thing happens with home and office shifting
.
Packers and Movers Cost Calculator
There are multiple things to do, and remember that we need a checklist to maintain our tasks and ensure that everything is done correctly and on time. Thepackersmovers.com has been assisting you for many years with its exclusive and fool-proof moving tips that have helped many people in their home shifting. And now, it's time to update you with an essential checklist for a new home that will help you through and through during your home relocation if you will keep this list handy.
10 things to add to your pre-moving checklist for a convenient shifting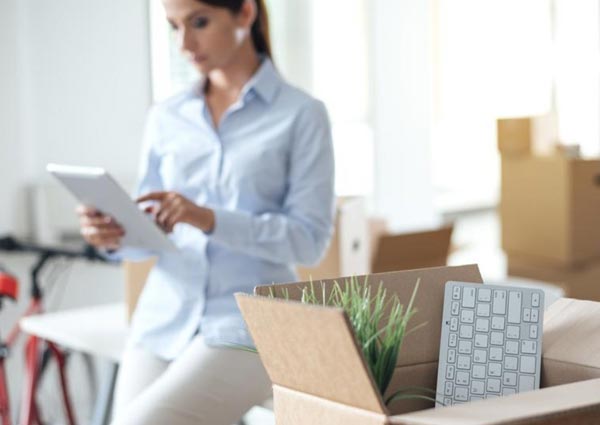 Here is a detailed list of the essential items you should write down so that it can be easier for you to shift without leaving any crucial things behind.
1. A blueprint of your entire shifting
It is essential to jot down how you plan to shift. Collect information about what to look for in a moving company and see which company provides complete services from the ones you want. If you have any ideas regarding your shift, better write them down so that you don't forget any great ideas when you need them.
2. Moving essentials
Make sure you are well equipped with all your moving tools and equipment. Even if you are hiring a moving company to get the best home relocation services, there are a few things you have to do on your own, and you must prepare for that. Most of this stuff is related to packing and keeping a record of things you will shift yourself and cannot trust with a moving company. See if you have the required equipment to move such stuff or not, and then buy it accordingly.
3. Notice
If you are moving out of your rented apartment, you must inform them at least a few days before shifting your entire house.
4. Utilities
If you owned the house you used to live in, you must shift the utilities to your new address. You can do this before or after moving, but it cannot be delayed for longer. Write down the formalities you have to perform to get this task done so that it becomes easier for you to get your utilities and don't have to struggle in your new home.
5. Repairing
You must not leave your old home in bad condition. It has accommodated you for so long, which makes you responsible for fixing all the damages and repairing everything that needs repairing. And it would be best if you did this with your new home too. Before moving into your new home, see if it needs repairing or is ready to roll. If it needs repairing, get it fixed before your shift so that repairing should not be the first thing you need to do after moving into your new home.
6. Plan your new home's interior setting
Although this step might sound a little bizarre, but it's a very clever tip in reality. If you already know which furniture will be placed in which room, it will get easier for you to take the help of your packers and movers, who can do this heavy task on your behalf. By following this little step, you can save yourself from pushing your bulky furniture here and there in your new home.
7. Start packing
Now it's finally time to start packing your stuff. Here, what would help you the most is symmetrical and systematic packing which is very simple. Just don't mix things from two different rooms together. Pack them in separate boxes, and don't forget to label them.
8. Donate or de-clutter
Make sure to donate things you don't need and de-clutter the stuff that is damaged or is good for nothing. This will save your packing space and money as well.
9. Keep essentials separately
From cash to important documents, from food to medicines, make a separate bag for all the crucial things, and their need arises without warning. This will be a safer option to keep problems at bay.
10. Clean the new house
Now that you have finally entered your new home, it's time to thoroughly clean before setting it up.Your home decor will look even better if you do it in a tidy home, so do the much-needed cleaning.
And that's what you must do before shifting to your new home. Make notes of all these things and see how they make your home shifting easy and hassle-free shift.
8 things to add to your post-moving checklist for a hassle-free shifting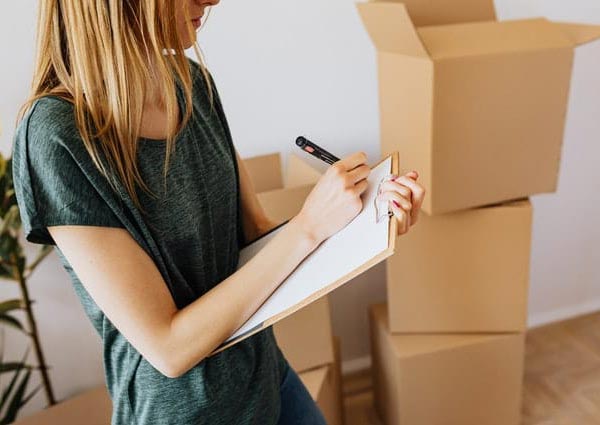 Shifting can be done conveniently only if you make a note of all your steps and plan which task to be done first and which one should be completed the last. Here's what you need to do post shifting:
1. Change the locks
One of the best security steps you can take after home shifting is changing all the locks of your new home. If anyone mistakenly or purposely duplicates keys of your new home before your shift, the risk of any miss happening can be avoided by this precautionary measure.
2. Start unpacking
This step is tiring but crucial, so it's better to organize your unpacking to reduce your hard work. This organization includes unpacking necessities first and setting up one room at a time. Choose the areas you require the most, like the kitchen, and then go towards the least required room setup. This helps you arrange things and rest at the same time without getting anxious about home shifting and setting up a messy home.
3. Recycle
Be a responsible citizen and recycle, upcycle or responsibly dump all the cartoon boxes and wrapping papers used in your luggage packing and save your home and nature from facing any mess. Set an example of responsible waste management.
4. Collect bills, invoices, and receipts
Home shifting involves a lot of paperwork regarding various works, and you should keep them all safely in a folder. These invoices and shifting papers are essential and must not be thrown away so soon. Every big or small document paper should be kept safely for your good.
5. See if you need new furniture
If you can presently afford new furniture and need it, you should purchase all the necessary items and give your house a much-needed interior decoration.
6. Take a survey
While this step should be taken before buying/renting a home, and we are pretty sure you have thoroughly surveyed your home, there's no harm in checking it out again after final shifting. Check if there's any space from where a robbery can take place or any area that isn't safe for kids or pets. If you find any such spot, see how you can fix it.
7. Keep the manuals
All the warranty cards, manuals, and guaranty papers should be collected and kept safely in a folder. You never know when their need arises. In that case, these papers should come handy.
8. Update your address
All the online and offline profiles you know, and places you are associated with should be updated with your new address. From online delivery to office details and kid's school, get your new address updated everywhere, and don't make any delays in getting this crucial task done.
If you are about to shift your home, these pre and post-moving tips will guide you and work as a roadmap for a swift and easy shifting. Make a note of all these things and make your shifting experience better.
Latest posts by Anishka Luthra
(see all)