20+ Housewarming Gift Ideas Symbolizing Happiness & Prosperity!!!
Housewarming ceremony or Griha Pravesh Puja holds ultimate significance for the Indians.
Packers and Movers Cost Calculator
No matter how much the western culture has penetrated the psyche of mankind, it never skips to pay its respect and veneration to the religious activities that ensures a happy and peaceful life in their new homes.
As this ritual is of great importance for the people who have recently moved into their new apartment, they prefer to celebrate it in the company of their dear ones who shower their love and present special housewarming gifts on such a happy and momentous occasion.
Choosing the right and thoughtful housewarming gift for your loved ones is never an easy task. You have to think about it over and over again or even make a list to sort the best one out to mark such a joyful occasion. So, to ease your job of selecting the best gift for Griha Pravesh, we have brought a detailed list of housewarming gift ideas that gives you enough options to choose from and surprise your loved ones in a sweet and special manner.
Griha Pravesh Gift Ideas for 2022
Make this magnificent and heavenly occasion for your dear ones extremely special and memorable with your love, warmth, and unique housewarming gifts that are listed below:
A. Traditional Gifts for Housewarming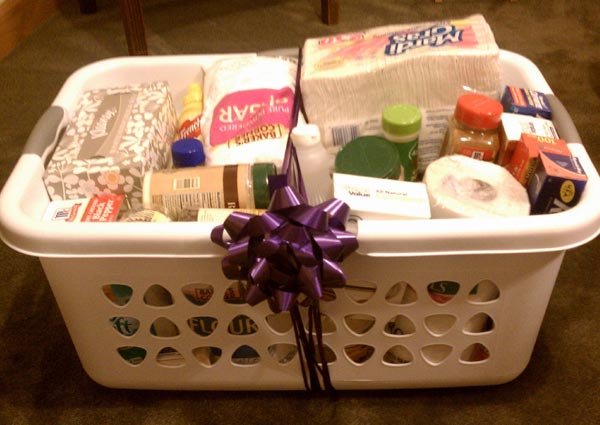 1. Bread
Gift bread as a housewarming present symbolizes "May your house never know hunger". Bread can be given as a complimentary gift item to your loved ones along with other special gifts to bless their home with happiness and contentment.
2. Honey
Honey is not only an ordinary kitchen ingredient, but also makes an excellent housewarming gift signifying "May you always enjoy the sweetness of life". After all, you always want your loved ones to be happy and cheerful in their new home. You can gift honey in a beautiful hand painted jar to make it more attractive and gifting-worthy.
3. Olive oil
Gift olive oil to loved ones on the occasion of a housewarming ceremony means "May you be blessed with health and well-being". The oil has the power to bless the new abode and your loved ones. You can combine olive oil with some delicious healthy snacks and make an appealing gift basket.
4. Indoor plants
Indoor plants or houseplants always fulfill three purposes when gifted – Purifies indoor air of homes; decorate the living space with the vibrancy of their green color; and bless homes with good luck and prosperity. Gifting a houseplant such as lucky bamboo, peace lily, or a bonsai to your dear ones on their Griha Pravesh will imply "May your home always have life".
5. Rice
Rice is a staple food item found in every household and that also makes an excellent housewarming gift for your loved ones. It symbolizes "May the love in your home multiply". You can gift rice in a handcrafted piece of jar that will look just perfect when gifted.
6. Knife
Though it sounds a bit unusual, gifting knives to your dear ones on their housewarming ceremony signifies "may your home always be protected from intruders". Compliment knife with a cutting board to make it more gift-friendly.
7. Wood
With a good variety of wooden gifts found on the online gift stores, you will feel much sorted while picking one for your loved ones for their housewarming. Wooden gifts stand for "May your home have stability, harmony, and peace". You can choose from wooden plaques, wooden nameplates, etc.
8. Wine
Gifting wine as a housewarming gift is not just classy but also traditional. It means "May you always have joy and never go thirsty". You can compliment a bottle of wine with personalized wine glasses to make this gift more appealing for your dear ones.
9. Coin
Signifying "may you receive luck and good fortune", gifting coins is a fantastic idea on the auspicious occasion. You can gift coins in a keepsake box or a handcrafted wooden box for perfect gifting.
10. Salt
Being a traditional housewarming ceremony gift, salt is believed to remove negative energies and evil eyes from homes. It symbolizes "May there always be flavor and spice in your life". You can accompany authentic spices and herbs with salt to make it more gift-friendly.
11. Brooms
Brooms are traditional housewarming gifts that are known to signify "May your home always be clean". Gifting brooms on housewarming day removes all kinds of evil energies from their homes.
12. Candles
Candles on housewarming symbolizes "May you always have light through the darkest of times." Choose aromatic candles for your dear ones and brighten their home with captivating fragrance and the light of hope and happiness.
B. Best Housewarming Gift Ideas for Indian Homes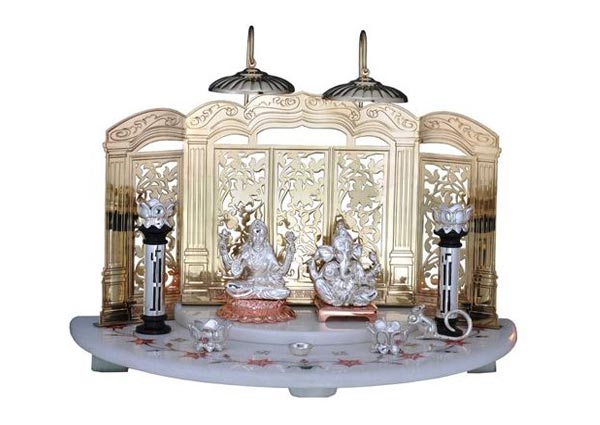 1. Divine Idols
As housewarming is an auspicious ritual performed to bring positivity and good vibes into a new home, you can consider gifting auspicious divine idols such as Lord Ganesha statue or a Buddha statue to your loved ones. As divine energies eliminate all kinds of hurdles or negativities, these gifts are just excellent to shower divine blessings on your special people.
2. Silver/Gold-Plated Puja Thali
As no religious ceremony is complete without a Puja Thali in India, therefore, buying one for your dear ones is a good idea. You can buy an authentic one with graphic computerized designing on it that gives it an appealing look.
3. Wind chimes
A popular Feng Shui gift item, a wind chime is believed to bring positivity and happiness to a new home. The sound of the wind chime removes bad luck and welcomes positive energies into your loved ones' new homes.
4. Sterling silver cutlery
Such gift items are quite a hit among people for the occasion of a housewarming ceremony. As they are well-known for their exquisite shine and beauty, they look absolutely stunning when gifted in a beautiful red velvety box.
5. Home décor items
If you are thinking of a special gift item to express your happiness to your loved ones in their new home, then home décor gifts are a great idea. You can buy paintings, table lamps, candle stands, wall hangings, etc. to decorate their new home in a plush manner.
6. Personalized gifts
Photo frames, photo cushions, key chains, etc. are some of the famous personalized gifts for housewarming. These gifts reflect your strong bond with them and the beautiful times spent with the host of the housewarming party.
7. Water fountain
Water fountain is considered a good luck gift for your dear ones as it brings cheer and prosperity to their new homes. It gives a new look to your house and triggers the water element in their new home.
C. Other Gift Ideas for Housewarming Party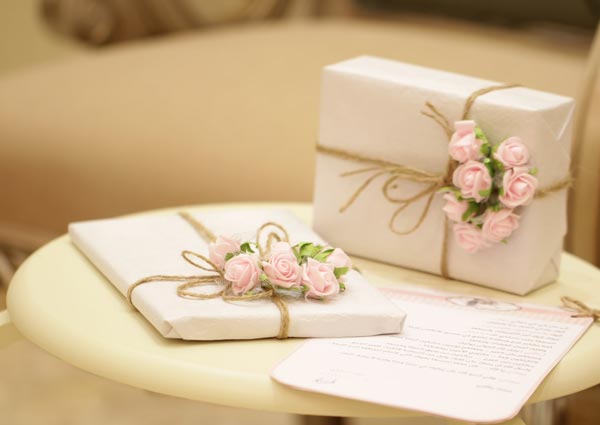 1. For nature admirers
If your loved ones who have recently shifted to a new home love to decorate his or her living space with natural elements, then houseplants are a great gift choice for them. Choose from the wide variety of money plants, peace lilies, orchids, bonsai, etc., to make their home look ethereal and lively with nature.
2. For healthiness freaks
With people around the world becoming more health conscious, they prefer to buy things that can promote a healthy living. So, if you know someone who has moved into a new home, then gifting smart watches, stationary bikes, treadmills, dumbbells, ab-crunchers, etc. is a great idea. Moreover, you can also give them essential oils or aromatic candles as they calm their senses and relax their mind.
3. For art lovers
Paintings brighten up living spaces with their colors and beauty. If you know someone who is an admirer of art, then a painting is a great housewarming gift for him or her. You can go for abstract art paintings, paintings on nature, paintings of rivers or maybe a sunset.
4. For elder people
If your grandfather or grandmother, or maybe your boss has moved into their new home, then you can buy housewarming gifts that reflect your care and warmth to them. Rocking chairs, massage chairs, electric kettles, blankets, etc. are some of the best options you can consider to purchase for your seniors.
5. For neighbors
If your neighbors are throwing a housewarming party soon, then you can think of getting divine idols, bean bags, scented candles, kitchenware, etc. for them as housewarming gifts. These gifts will help you build a connection with them.
6. For friends
As you share a close and special bond with your buddies, you can take wine, champagne, bean bags, plants, auspicious idols, etc. as housewarming presents. These gifts are a fabulous combination of traditional and modern gifts and help you strengthen your bond with them.
The Final Words
Such amazing housewarming gifts can be complemented with heart-warming housewarming messages and wishes to express your love and warmth to the people you love and admire. As this special occasion marks achievement of your loved ones, therefore, make this auspicious occasion extremely special for your loved ones.
Frequently Asked Questions on Housewarming Party Gift Ideas
Q. What are the best housewarming gifts?
The best housewarming gifts include bottles of wine, potted plants, flower bouquets, scented candles, boxes of chocolates and candies, and so forth.
Q. What are good housewarming gifts for friends?
Tea and coffee baskets, personalized gifts, wall art, plants, aromatic candles, tool kits, etc. are some of the good housewarming gifts for a friend.
Q. Why are pineapples the best housewarming gift?
Pineapples symbolize hospitality and stands for "May you enjoy good cheer, warmth, and celebration".
Q. What are the best housewarming gift ideas for couples?
he amazing housewarming gift ideas for couples include customized nameplates, photo frames, aromatic candles, flowers, cakes, etc.
Q. What items should be avoided as housewarming gifts?
Here are some of the gift items that must be avoided to be gifted as Griha Pravesh gifts:
Umbrellas
Mirrors
Calendars
Shoes
Clocks
Coal
Handkerchiefs
Combs
Black-colored clothes
Empty wallets
Gloves
Opal stones
Scissors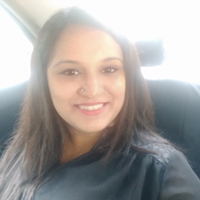 Latest posts by Sakshi Ecavade
(see all)