20+ Tips to Avoid Scams by Packers and Movers in India
Packers and movers is one of the most complained about industries in India just like other countries worldwide. The increasing numbers of frauds and scams executed by the fraudulent moving companies have created a worrisome situation for the people who have moving plans on the cards. Already the relocation process is hectic experience, and when you fall prey to scams by some rogue packers and movers, it turns into a nightmare. As a moving process involves expensive belongings of people, there is a lot of care and caution which needs to be taken while hiring any moving company for it. Below are important tips which need to be considered before finalizing a deal with any of the packers and movers for a secure and safer relocation.
1. Verification of Legal Documents
Every authentic and reliable packers and movers are registered and licensed by a proper authority and owns documents of its registration. So, if you are in the middle of the process of shortlisting a moving company for your relocation, then do consider checking the legal documents of the company such as GST registration certificate, company incorporation certificate, shop establishment license, PAN card of the company, etc.
Quick Tip:
Don't forget to read the terms and conditions of the company while checking the documents.
2. Hire IBA Approved Packers & Movers
Why waste time in searching trusted packers and movers on the internet or asking for referrals from your acquaintances when you can easily hire IBA approved packers and movers in India. As IBA only approves moving companies which are registered, so you can conveniently and fearlessly hire such companies for your relocation process.
3. Pay A Visit to Their Office Premises
A company with a proper registered office address implies reliability and trustworthiness. A visit to the office of packers and movers clears out several doubts in your mind. You can observe what facilities they have, how they treat their prospective customers and analyze their gestures.
Quick Tip:
Check whether the premises are rented, owned, or taken on lease.
4. Ask for Moving Quote in Writing
As a consumer of the services of packers and movers, it is your right to ask for the moving quotes in writing. It will save you from any kind of hidden charges which may be levied by your moving company later in the shifting process. The written moving estimate will bind you and the company together in the deal levying obligations of services and payments on both of you.
Quick Tip:
Ensure that every element of the moving cost is properly listed in the invoice
5. Avoid Cash Payments
With the popularity of the digital payments among the consumers, they prefer making payments of the smallest amounts using their cards or online payment apps to ensure secure payments. While making payments to your packers and movers, it is important to avoid making payments in cash as there is a risk of fraud or scam in such modes of payment. When you make your payment using your debit or credit cards, the payment goes straight into their banks identifying their authenticity. In case you face any problem during the moving process, you can easily trace them through their bank details.
6. Never Pay Full Moving Cost in Advance
This is the most risky step that you will take in your relocation process. It's never mindful to make the complete payment in advance of the moving services to the packers and movers. The ones involved in fraudulent practices may run away with your money leaving you feel depressed and out of place.
Quick Tip:
Pay only some percentage of the total moving cost to them in the initial stages and the remaining payment after the moving process is completed by them.
7. Beware of Any Hidden Charges
A detailed invoice with a proper listing of the moving charges separately gives a fair idea to the customers about the amount they are paying for the services opted from their packers and movers. The amount mentioned in the invoice is the binding estimate about the entire relocation process and saves you from any hidden charges.
Quick Tip:
Always ask for an authentic invoice from your packers and movers at the time of finalizing the deal with them. Ensure with them that there will be no extra costs to be paid in the future to them apart from the amount mentioned in the final invoice.
8. Get Free Moving Quotes in Advance
The online platforms connecting verified packers and movers to users provide the option to get free moving quotes about a specific move. Entering the details like the date of relocation, relocation type, size of the move, and the current and destination city will give a fair idea to the user about the prevailing moving charges in the market and save him from getting cheated by the packers and movers.
Quick Tip:
Get this estimate from 3-4 website for a better understanding of the prevailing trends.
9. Ask Questions Regarding Services
As relocating a house is an important decision, therefore, people become very inquisitive about everything. It is always better to clear all your doubts about the shifting process before finalizing the deal with any packers and movers. Asking questions regarding the relocation services from the packers and movers is important. You should pay big attention to the answers which you get from them. Ensure that they answer every question with great patience and gives you every detail about the services.
Quick Tip:
Don't forget to ask about their moving charges and insurance services (if any).
10. Pre-Move Survey is a Must
All genuine and professional packers and movers perform a pre-move survey of the residence or office of their customers before giving them a final moving cost estimate. This process involves preparing a detailed list of all the items by the expert of the packers and movers company which needs to be relocated from the current location to the new one. During this survey, he will note down the requirements of the customer regarding the packing material to be used to pack the belongings and calculate the final moving cost based on the distance to be travelled and other factors affecting moving cost.
Quick Tip:
Avoid hiring moving companies who estimate the moving cost without performing this survey.
11. Availability of Insurance Coverage
All trustworthy and registered packers and movers understand the value of personal belongings of their customers. They always ensure that they are safely transported to the new location without any damages. And, if in case, there are any damages done to the precious belongings, they offer insurance facility to their customers to save them from any monetary losses.
Quick Tip:
Choose packers and movers offering insurance on goods to their customers for long-distance moves.
12. Unmarked Vehicle
A licensed and professional moving company will always have own moving vehicle. An unmarked vehicle is the one which has no identification that it belongs to a [particular packers and movers. Such vehicles can easily be a sign of rogue packers and movers. Moving companies using a rental truck can also be dangerous as it is easier for them to run away with the belongings of the people without being noticed.
13. Avoid Detailed Discussions over Phone
Telephonic conversation is the most initial step in the process of hiring a reliable and professional packers and movers. But, it is also advised never to take any decisions over phone call. A face-to-face conversation with the professional of the company will give you a better idea about their services and observe them in a detailed manner.
Quick Tip:
Keep phone conversation short and ask for the feasible date and time to visit them.
14. Consider Hiring through Online Platforms of Verified Packers & Movers
There are multiple websites that have emerged in recent years has the details of the pre-verified packers and movers across the country. These online platforms connect people to multiple packers and movers for relocation in their area within minutes and save their ample amount of time on research. There is a freedom to evaluate and screen the provided moving companies and choose the most appropriate one for you.
Quick Tip:
Compare all of them based on the prices, services provided, cities served, etc.
15. Cheap Relocation Services is not the Best Option
Running after moving companies offering relocation services a cheap or so-called discounted prices is never the best option. This can be an initial act of attracting the customers and finally asking for big amounts of money from them. Giving them the responsibility of relocating household items can be risky as there is a risk of fraud involved in such deals. After all, the cost of your precious belongings is much more than paying a considerable amount to reliable and licensed packers and movers. Quick Tip: Give preference to the customer reviews and Google ratings before prices of moving services.
16. Always Opt for Door to Door Services
While finalizing a deal with the packers and movers, it is essential to check whether they provide door to door shifting services to their customers or not. A licensed and reliable moving company will pick your good from your current location and deliver them safely at the new place. So, while asking questions about their services, don't forget to ask about this service as skipping it may lead to unloading your goods midway by your packers and movers and you may have to make other arrangements to get your goods reach safely to your new home.
17. Be Cautious of Similar Brand Name
Packers and movers which have established their business with the aim of cheating people often opt names for their companies which sounds similar to a popular brand. Therefore, it becomes essential to thoroughly check the background of the company before hiring them for your move.
Quick Top:
Start by searching the name of the company on the website of Ministry of Corporate Affairs.
18. Analyze Customer Reviews & Ratings
The review and feedbacks posted by the customers of the moving companies on their website, social media accounts, or other review websites help a lot in decision making. Google ratings are another factor which can help you find your suitable packers and movers. Consider exploring these websites for authentic customer reviews regarding any moving company – mouthshut.com, findmovers.in, sulekha.com, urbanclap.com, etc.
Quick Tip:
Always be cautious of fake online reviews.
19. Check Presence on Social Media
In this advanced technological world, there are hardly any companies which do not have social media presence. Facebook, Twitter, Instagram, and Linkedin are considered the best places on the internet platform to connect with millions of people at one time and let them know about the services which a company offers. And, if your selected packers and movers lack this quality, then it is better to look for another one as they are much behind the popular trend in the market or maybe they have other intentions on their mind.
Quick Tip:
Search for customer reviews on their social media posts as well.
20. Explore The Website
A website of any company throws light on its management and services. It gives people a fair idea about the services the company offers to their customers, who are part of the management, the prices of availing their services, the cities in which they provide their services, and other related information. A detailed website capturing every minute detail from the perspective of the customers indicate the professionalism of the company and may help in building a level of trust.
Quick Tip:
Never judge the reliability of packers and movers from their attractive looking website.
21. Ask for References & Recommendations
As the industry of packers and movers is booming, most of the people avail the services of this growing sector to ease their relocation process. If you too have someone in your acquaintance who has relocated to a new place using the services of a moving company, then it is better to ask for references from the person. It will save your time in finding the suitable packers and movers for yourself. You can clear all your doubts with the person regarding the quality of services and price charged by the company.
Quick Tip:
Recommendations are beneficial, but it is always better to do a bit of investigation about them. Gather more information before hiring them for your move.
22. Detailed Research about Packers & Movers
Recommendations for packers and movers from acquaintances helps a lot, But, what if there is no one to ask? In such cases, the responsibility for finding the most reliable and suitable packers and movers for your relocation falls on your shoulders. And, you do not want to leave any loopholes in selecting the most suitable one. After detailed research on Google, shortlist at least 3 moving companies based on your selection parameters. The more the number of options, the lesser are the chances of getting scammed. Compare all of them based on the prices, customer reviews, services offered, etc. and choose the most appropriate one for your relocation.
Quick Tip:
Always consider Google ratings for better results.
The Final Note
While hiring packers and movers for your relocation, keeping in mind things like – considering IBA approved packers and movers, thoroughly verifying and checking the legal documents of the company, never making full payment of services in advance in cash, asking for an authentic bill and visiting the packers and movers office – will definitely assist you in hiring the best relocation experts from the industry, but also save you from being a victim of any moving scam. Thepackersmovers.com has a list of trusted packers and movers in Pune, Delhi, Bangalore, Ahmedabad, Hyderabad, and other cities of India which will ensure safer relocation of your stuff to any part of the country. After all, the safety of belongings is all that matters in a relocation process!!!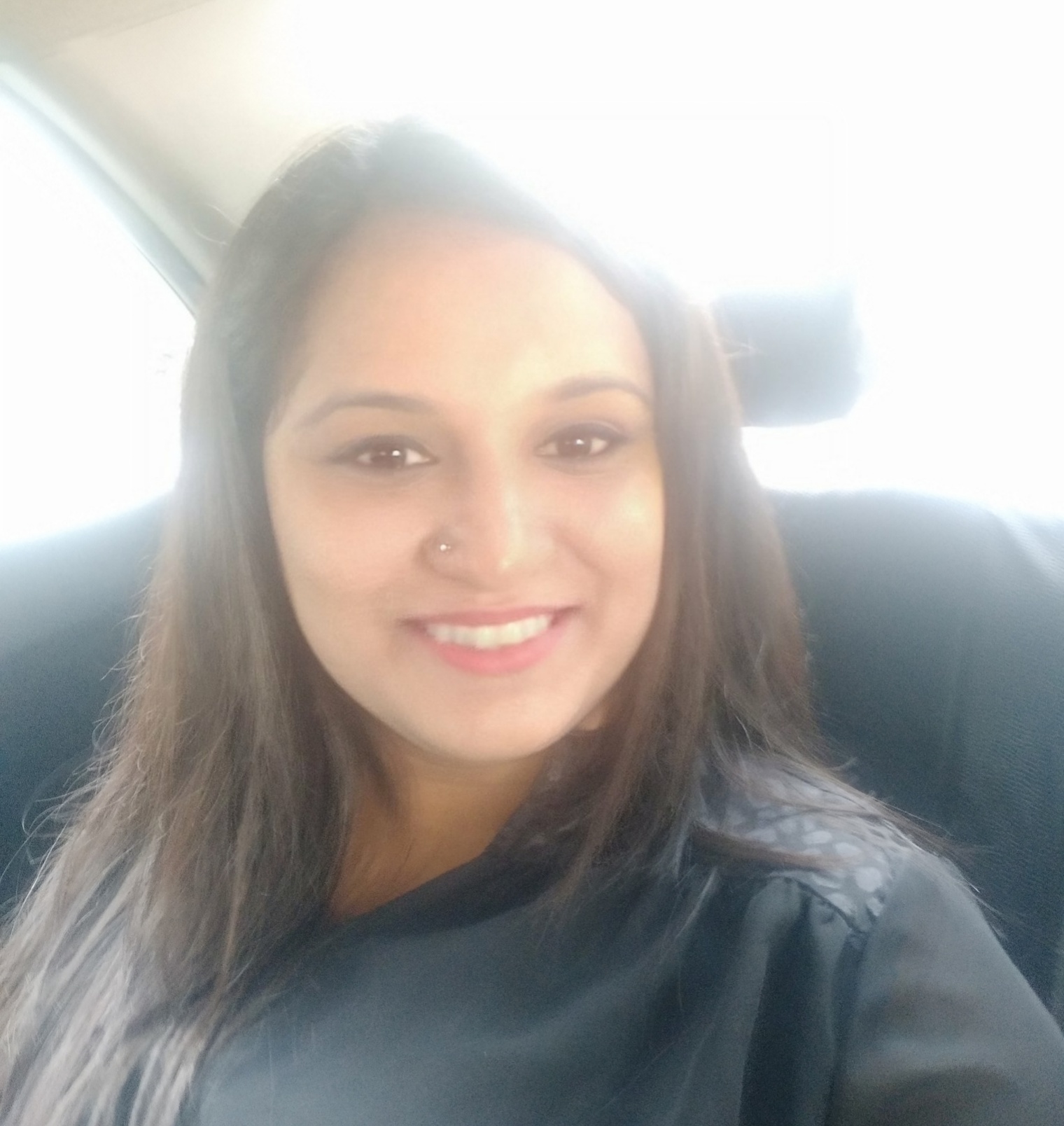 Latest posts by Sakshi Ecavade
(see all)