Know why relocating to Bhopal is a good idea
Preparing to move to Bhopal but not sure if it's a good idea or a bad one. We understand this feeling very well.
Packers and Movers Cost Calculator
That's because we have come across so many people like you who aren't entirely sure if their decision to relocate to a new city is a good one or not. And to help them overcome this uncertainty, we provide guides that provide the information they need most about the city they are about to relocate to.
And it's your turn to get the surety of living in Bhopal. Here are all the reasons why Bhopal is one of the best Indian cities to live in and how your decision will help you evolve in this beautiful city.
Reasons why Relocating to Bhopal is a great idea:
1. It is considered the educational hub of central India:
The city has some of the best and most reputed educational institutions in India, where many students want to study. And we all know the value of good education in today's world. It also attracts many international students with its well-known and established educational institutions. Imagine the education level in a city home to many medical and technical institutions.
2. Low cost of living:
Even after having so many great things in one city, the cost of living in Bhopal is low and very economical. Bhopal is no less than a metro city, the hub of many commercial and industrial manufacturing companies, yet it doesn't feel like a metro city when it comes to spending in the city. The city provides many options for low-cost housing, minimal rents, affordable education, and economical transportation. What else do you ask for in today's world burning with the high prices of every commodity?
3. Rich cultural heritage:
The city is a mix of all religions living in harmony. Hence, it witnesses celebrations of festivals like Diwali, Holi, Christmas, and Eid. Apart from that, the city also has 3 world heritage sites, significant tourist attractions, and a perfect spot to spend your evening. Considering all the places to visit in Bhopal, consider them, along with the multiple museums, temples, and the exclusive jungle safari it offers you.
4. The lake city of India:
Bhopal is one of the finest lake cities in India. The majestic city of Bhopal is situated around two artificial lakes that give the entire city the most aesthetic and picturesque view. And people love such things, a lake with a beautiful view of the city and the most beautiful sites to stroll at.
5. Nature at its best
If there's anything you will witness in abundance, its lush green nature and the thick layer of trees. And what's the best part about its greenery is that the city can maintain both its natural aspect and urban development altogether. You can see a park every few inches of Bhopal. One of India's oldest and most vibrant cities maintained its green belt beautifully.
And those are some of the best reasons relocating to Bhopal is a good decision. But how do you relocate to the city? Let us tell you how you can book the best movers packers in Bhopal with the most manageable steps.
How to relocate to Bhopal?
Here are all the steps mentioned below that are easy to follow and will land you straight towards your destination that will help you in the most efficient facilities for house shifting Bhopal.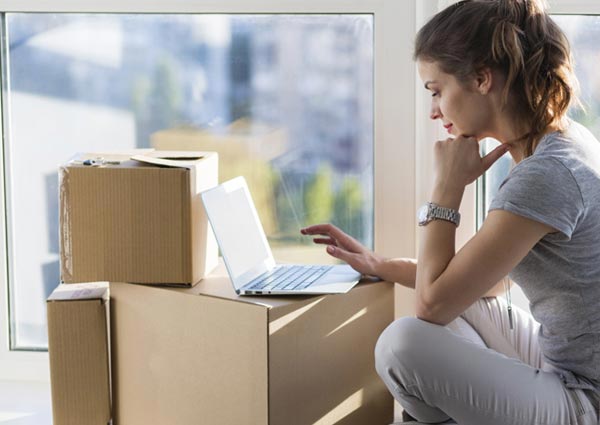 Open your PC and go to your search engine.
Search for Thepackersmovers.com and visit their profile.
You can see the option of giving them a missed call to get a call back for relocation assistance.
Do that and wait for the call. Then leave everything to them. They will take care of your moving to Bhopal and give you the best guidance.
that easy? Just give a missed call to the moving company, and they will take care of your shifting. Then let us show why thepackersmovers.com is the best place for this job.
Why is 'The Packers Movers' the best for relocating to Bhopal?
Here are all the reasons that make this directory portal the best fit for all those who are looking for relocation services in Bhopal:
They provide you with 3 quotations to select your ideal vendors for home shifting.
They are an affordable and experienced portal with 10+ years of servicing history.
They never force you to make a decision. It is your call to select or reject any vendor.
All of their vendors are verified and experts in their job.
They provide the best facilities in the world for office, home, and automobile shifting.
Aren't these reasons enough to give that missed call ASAP? Then do the needful and get assisted now because your home relocation to Bhopal shouldn't wait much.
Latest posts by Anishka Luthra
(see all)