Office Relocation and Inauguration in Chaitra Navratri 2023
Everyone knows that home relocation is quite a difficult task. It requires a team effort to shift from one place to another. Especially when there's office relocation, then one cannot take the risk of managing everything all alone. The necessary documents, files, and records hold the privacy of the whole business. That is why security is the primary task of any office relocation. Well, if you are about to move with your office and selecting the auspicious dates for this Chaitra Navratri, you must check out this blog to find useful information about office relocation during this festival.
Chaitra Navratri and its Auspicious Dates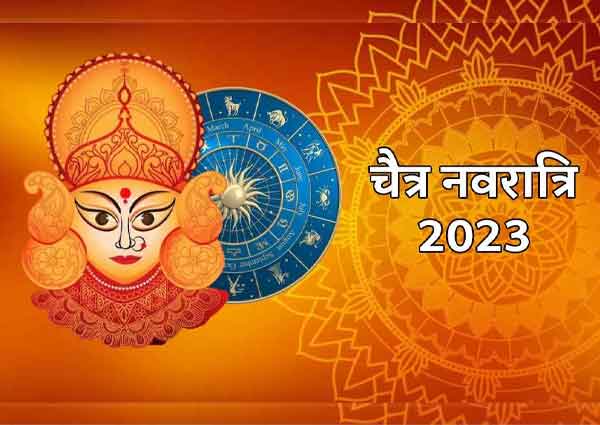 There are four types of Navratri, as known by everyone. First is Chaitra Navratri, then Sharad Navratri, Magha Navratri and Aashadha Navratri. Since it is time for Chaitra Navratri, we will discuss it. Chaitra Navratri is observed in March and April. This year, it will be observed from 22nd March to 31st March 2023. The most auspicious day for office relocation is Gudhi Padwa, Vasant Panchami, and Ram Navami in the Hindu calendar month. This month is counted as auspicious to move because it will bring peace, wealth, success, and abundance in life. Moreover, it will prevent bad luck, which will ultimately bring happiness.
Dates of Chaitra Navratri 2023
| Date | Day | Tithi | Primary Goddess Puja |
| --- | --- | --- | --- |
| 22nd March 2023 | Wednesday | Pratipada | Shailputri Pooja |
| 23rd March 2023 | Thursday | Dwitiya | Brahmacharini Pooja |
| 24th March 2023 | Friday | Tritiya | Chandraghanta Pooja |
| 25th March 2023 | Saturday | Chaturthi | Kushmanda Pooja |
| 26th March 2023 | Sunday | Panchami | Skandamata Pooja |
| 27th March 2023 | Monday | Shashthi | Katyayani Pooja |
| 28th March 2023 | Tuesday | Saptami | Kalaratri Pooja |
| 29th Match 2023 | Wednesday | Ashtami | Maha Gauri Pooja |
| 30th March 2023 | Thursday | Navami | Siddhidatri Pooja |
| 31st March 2023 | Friday | Dashami | Navratri Parana |
Things to Keep in Mind for Office Inauguration during Chaitra Navratri
According to Hindu belief, the success and happiness of any new inauguration depend upon its perfect timing. Chaitra Navratri is the most auspicious time for office inauguration will bring positivity to your new place and lots of luck and success. But, do you know about some important things to know during the inauguration of your office or home? If not, let's talk about it so that the office inauguration in Chaitra Navratri will be done pleasingly.
You must bring Turmeric, Jaggery, and Kalash whenever you start the official inauguration.
Maintain the Kalash in the northeast direction.
During the official inauguration, the idols of gods and goddesses must be placed eastward.
Before the start of any auspicious ritual, it is necessary for Ganpati Pujan. Hindu belief considers it as the puja to bring success and positivity.
You can decorate the entrance of your office with marigold flowers, rangoli, a swastika symbol, or Ashoka leaves. All these things are quite positive and lucky for the inauguration process.
Purify the place by sprinkling salt water or mopping the floor with salt and turmeric water.
You can also prepare a feast for priests or Brahmin to make the ceremony more auspicious.
After the Ganesh Pujan, Mahalaxmi Puja takes place. As Laxmi is the goddess of money and wealth, it's important to do this ritual.
Bring Luck and Happiness into New Office by Following These Points
Always keeps green and fresh plants around the office and the owner's desk. It will bring positivity and happiness, creating a soothing working environment.
You must choose such color that will fulfill the Vastu requirement. As making your choice according to Vastu will surely make a happy surrounding.
Install a small temple or worship area in your office and pay your gratitude daily to God.
Ensure the office has adequate natural light and a proper ventilation system. It is not only good for own but also brings fortune and forbids negativity.
Embrace compassion and kindness. It is the best key for bringing happiness to the surrounding.
How can You Get the Office Relocation Done in Chaitra Navratri 2023?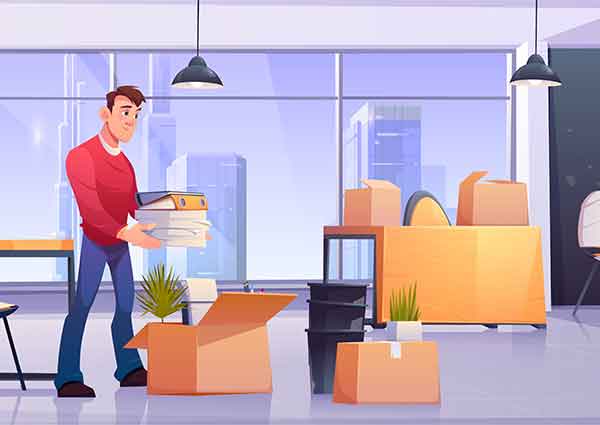 Before the shifting, this is the most common question which arises in everyone's mind how they can get their shifting done without any hassle or complication? Well, as said before, office relocation is ten times more complicated than home shifting as it contains lots of important documents, office furniture, etc., and stuff which is very risky to handle on your own. That why a trustful team is required for everyone for easy office relocation in Navratri 2023. If you are looking for expert and professional packers and movers for office relocation, then at thepackersmovers.com, you will find endless options for your need. We have a huge list of trusted companies that have experience over the years in shifting. They all are genuine license holders who will help their customers with any easy and fast office relocation. Apart from this, their charges are very reasonable. They will charge you according to the distance and quantity of products. So have safe and secure office relocation with their expertise and celebrate your new beginning with utmost excitement.
Frequently Asked Questions (FAQ)
Q.1 When is Chaitra Navratri 2023?
Chaitra Navratri will be observed from 22nd March to 31st March 2023.
Q.2 Which is the best day for office inauguration during Chaitra Navratri?
Any day apart from Tuesday is the best day for office inauguration during Chaitra Navratri.
Q.3 What are the essential rituals required for office inauguration?
The two basic rituals for any inauguration required are Ganesh Pujan and Mahalaxmi Pooja.
Q.4 How can we hire packers and movers for office relocation during Chaitra Navratri?
You can hire packers and movers from thepackersmovers.com for office relocation.
Q.5 Do thepackersmovers have genuine service providers for office relocation?
Yes, thepackersmovers have genuine service providers for office relocation.
Latest posts by Anishka Luthra
(see all)