Indoor plants home decoration ideas
Plants have always been the ultimate charmers. But lately, they are playing a very prominent role in home decoration. And this change must be welcomed with open arms because plants not only look good when used as home decoration items but are also valuable and eco-friendly decor items that must be encouraged more.
If you are looking for some of the best homes to keep at home, then read the details given below. We have spilled the beans on the best home decor ideas with plants and where to place them at home. So, continue reading and challenge your inner interior decorator with the help of the information given below.
Top 5 best plants to keep at home
Here is a list of the best plants to keep at home for home decoration. These plants are ideal indoor plants and give some of the best benefits that you must read below.
1. Peace lily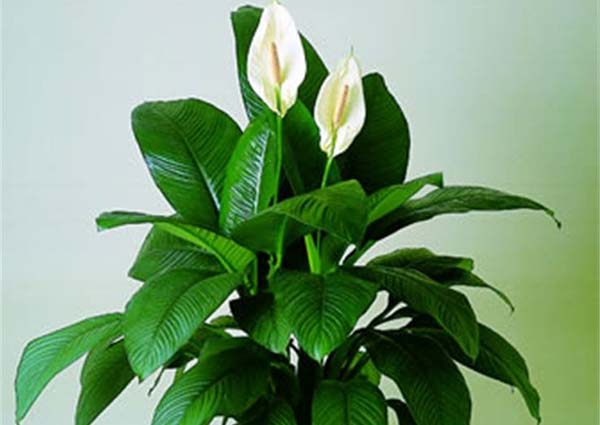 The peace lily is one of the most fantastic and classiest plants to keep at home. That's because it has deep green, oval-shaped leaves that grow narrow at its tips. The plant gives out beautiful white flowers once it is mature enough. And the combination of delicate white plants with deep green leaves looks good when kept in the right position at home.
Apart from that, keeping peace lily at home is good because it cleanses the indoor air and provides sound sleep if kept in the bedroom. As per home Vastu, the plant is also known for removing negativity from home.
So, having peace lily plant means having a beautiful home decor plant that removes toxins from the air and negative vibes from your home and promotes restful sleep. How beneficial is that?!
2. Snake plant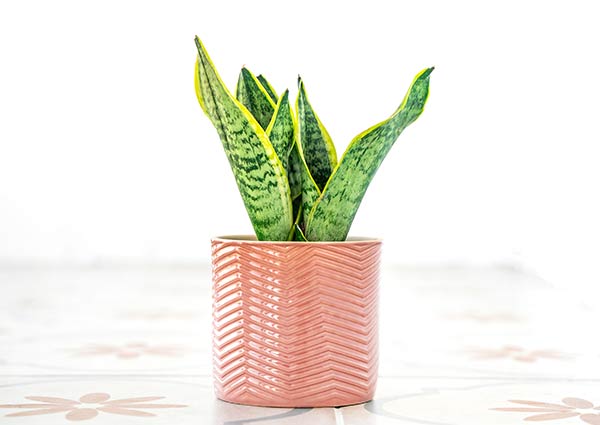 Who doesn't know about this thick and long plant that is perfect for indoors? Snake plant is one of the preferable indoor plants for their unique qualities. The first quality is the ultimate low-maintenance plant. One can literally forget they have kept this plant at home, and the snake plant will still thrive.
Secondly, its thick and long leaves grow upward, creating little to no mess and a beautiful view to look at. You can easily water the soil without dealing with the bushy leaves mess. And lastly, it is so slim and linear, which makes it a perfect choice for home decoration with plants.
Apart from all the eco-friendly home decoration ideas the snake plant promotes, it has multiple other benefits that make it a perfect fit for the home. Snake plants attract money flow, good luck, and positivity in homes. Despite low maintenance and care, their rapidly growing quality attracts all the goodness.
Secondly, just like the peace lily, the snake plant is known for filtering indoor air from toxins. And lastly, having a snake plant at home is also good for a person's mental health, according to studies. So, have it now and decorate it beautifully in your home.
3. Areca palm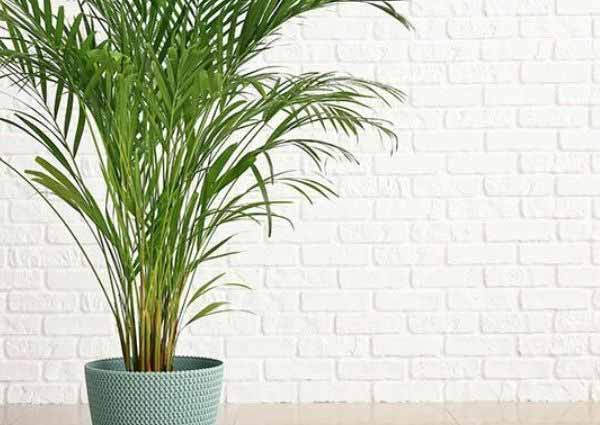 Who said only small plants could decorate the home or look good indoors? Areca palm challenges this notion and has easily won the challenge. Areca palm, commonly found in every backyard or balcony, is also a great plant to keep indoors.
The massive plant grows in all directions like a wide beast and steals the show. So, your best home decor ideas with plants get sorted if you have areca palm at your home. It can effortlessly upscale the look of any corner it is kept as. Check out all the areas you want to subtly cover in your home and put this beautiful plant over there.
Apart from handling the show for home decor purposes, the areca palm is known for giving out oxygen and absorbing carbon dioxide. This means it can assure you all the pollution due to increased AQI doesn't reach your home, and you breathe in the fresh air from areca palms.
4. Money plant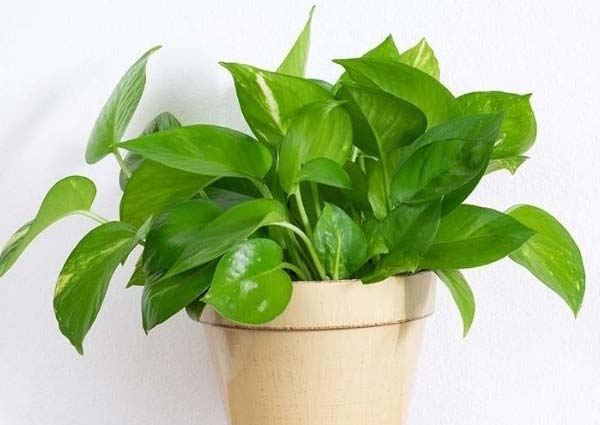 Talking about home decor and not including money plants in this category is impossible. Beautiful climbers can make anything beautiful by slowly covering it with their leaves. Whether you want to cover up a window or an arch inside your home or throw it over your dressing table's mirror, the natural climber will not disappoint you when it comes to aesthetics.
Being a good home decor option, on the one hand, the money plant is also a good option if you want to attract financial abundance to your home. The money plant is said to stand true to its name and removes financial problems from home.
You can also have to for the same purpose, i.e., removing toxins from the air, but there is just one drawback of having money plants inside your home. And that drawback is the mess that it creates since it is a climber. So, instead of letting it climb spaces and walls in your home on its own, add clipping-like invisible hooks and handles and let it climb through them. It will ensure money plant doesn't stick to your walls and furniture and damage them.
5. Citronella plant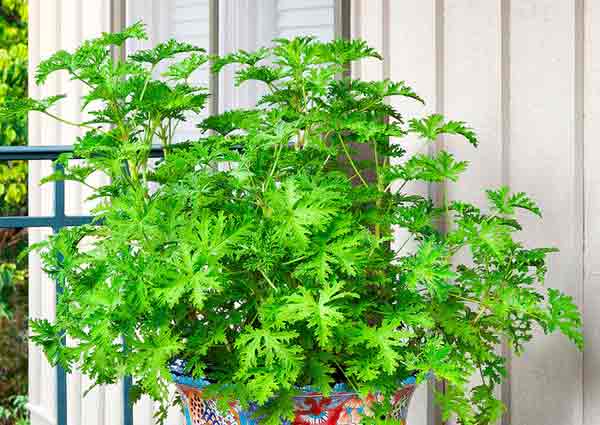 Many people search for mosquito repellent indoor plants because that is the most natural way of having mosquito repellents at home through a natural home decor item. If you are looking for the same and cannot find that perfect plant that can serve both purposes effortlessly, try the citronella plant.
The main benefit of having this plant at your home is its quality of keeping all the mosquitoes away. The citronella plant can do so because its light and pleasant smell are unbearable to mosquitoes, and hence they always stay away from the radius of that smell. This is why the plant has been acclaimed as a good mosquito repellent.
If you talk about the looks of the citronella plant when the home decor is concerned, it has a beautiful look and produces delicate pink and purple flowers. So, it will surely not disappoint you as an Eco-friendly home decoration piece. And these are the two main benefits of having citronella plants at home.
You can keep them at every corner where you think your home needs some help with its look or where you feel more mosquitoes breed due to any reason. The citronella plant will take care of both situations.
Prominent locations at home for adding plants
If you think keeping plants anywhere inside your home will work, then you are certainly mistaken. Plants, no matter how big or small, must be kept in areas where they will serve their purpose to the fullest.
Here are some ideas on where you can keep your eco-friendly home decoration pieces, i.e., plants at your home to get their maximum benefits:
1. Center tables: We have at least 1 center table at our homes. These are usually in our drawing rooms or living room area. Keeping a plant at the center table will give a magnificent look to the room and enhance the vibes of your home. And the plant will look even better and more organized if you place it over a jute or ceramic tray. If there is extra space in the tray, add a scented candle to fill it up nicely.
2. Window sills: If you have window sills in your home, i.e., windows that have small shelves built near them, then it is a great opportunity to fill them up with cute indoor plants with beautiful planters for indoor plants. These areas usually have the right amount of air and light for the plant to shine. Some light-shaded or translucent curtains come down on the plants and give the best backdrop to the plant.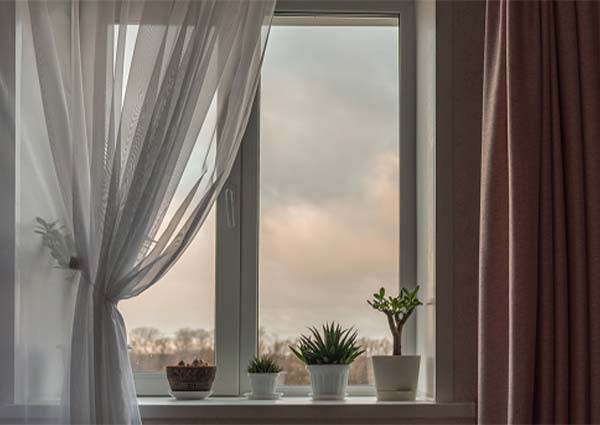 This area of your home can be a place to chill with coffee, books, and good music. The eco-friendly home decoration will ensure the best vibes to chill and have a brain detox with all the natural light, fresh air, some plants to breathe with, and all things good to feel great.
3. Entrance of your home: Huge plants like areca palm are ideal to be placed on either side of your home's entrance. Their look is perfect to attract people and warmly welcome your guests. To give them a more defined look, you can add fairy lights over them and turn them on at night. Another way to have the best eco-friendly home decoration while allowing fresh air to enter your home from all corners.
4. Kitchen corners: We take too much time deciding on colour combinations for kitchen or kitchen countertop designs but put little effort into decorating them. And that is so unfair to the place that fills our stomachs with the food we crave. So, buy beautiful plant potters (ones that have a kitchen theme), put indoor plants in them, and place them in the corners of your kitchen.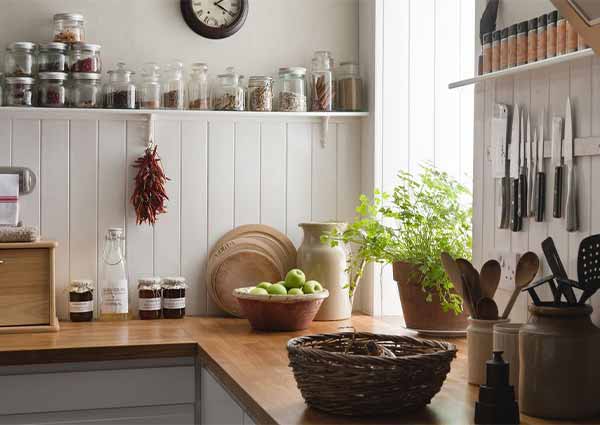 If you have any empty corners in your kitchen or window sill, you can place them there. You can also keep a plant on your refrigerator's top or in areas where it will be safe and seen in the kitchen. This way, you can lighten the mood of your kitchen and have a constant smile while cooking.
5. A space in your home that needs to be revamped: We often have corners at our home that are not fit for furniture or anything significant to be kept there. But something must be placed there as it is a prominent place and cannot be left empty. In that case, you can use regular-size plant potters and add indoor plants to that area. This way, you will add air-purifying plants to your home and mindfully upscale the look of empty and bland space in your home.
Tips
Here are some helpful tips on indoor plants' home decoration ideas to help you choose the best home decor ideas with plants and make the theme more impactful.
Ignore plants with slow growth rate
If you believe in Vastu and only want the best Vastu plants for home, don't put plants in your home that have a slower growth rate. It will minimize the positivity and rate of personal and professional growth of your home and its people. These plants include bonsai plants (they literally take years to grow and hence is a no-no from vastu's point of view), bamboo plants, Jousha, etc. Only have plants with a faster or neutral growth rate for the prosperity of your home or office.
Buy eco-friendly planters for indoor plants
When you are mindful of your choices for home decoration ideas, don't spoil your hard work with plastic or non-eco-friendly potters. There are multiple potters in the eco-friendly category that you can pick from the slot. For example, jute potters, painted earthen potters, painted or monochrome clay potters, bamboo, recycled fabric, wood, recycled glass, etc. There are many options for choosing your ideal eco-friendly plant potter. They also come in various sizes and beautiful shapes and designs, so your home decor game will stay intact.
Coasters beneath plant pots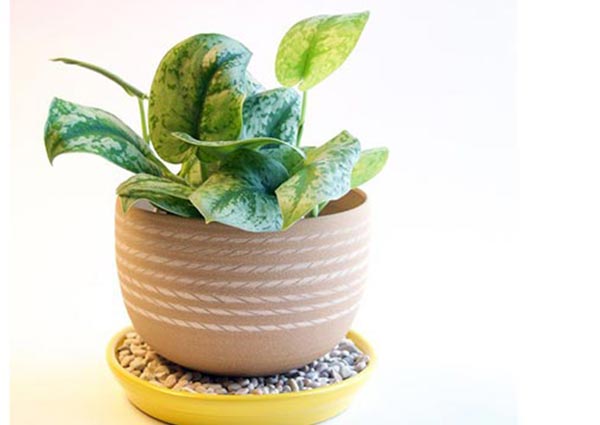 If you are worried about your furniture or floor getting ruined due to plants, as it's quite natural, don't skip your plan of adding indoor plants at your home or office. Instead, add plates beneath your plant pots to protect your property. These are readily available at nurseries and come in different colours and sizes. You can buy these coasters for plants by matching them with the size and colour of the plant potter and placing them beneath them for a more organized look of your home.
Conclusion
Your home is your permanent abode and should reflect your thoughts and ideas. If you want to add plants or greenery or decorate it in any way, you must go ahead with it. The best thing about decorating the home with plants is that when you feel like you don't want them inside your home anymore, you can always switch them to your home's garden, backyard, or balcony.
The flexibility that comes with having plants is unmatched, and they are effortlessly beautiful, useful, and budget-friendly. So, buy plants for your home immediately and give your home a makeover that you have wanted to give for so long.
Stay tuned for more details on home decor, Vastu details, or office shifting.
Latest posts by Anishka Luthra
(see all)