Packers and Movers play a significant role in shifting process. It eventually makes your packing and moving service tension free. You can rely on their team for proper settlement of your luggage and household things. They offer relocation service with proper professional team that results you a hassle free relocation.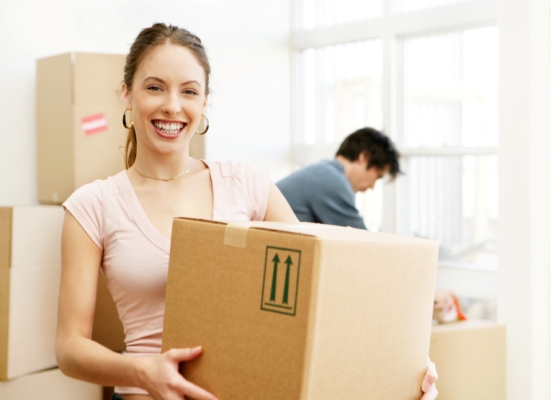 If you talk about service of packers and movers in Delhi, the main thing their team do is take note of number of furniture, electronic gadgets, important items and more. They fully fulfill the needs of customers in a best possible way. The main plus point is they don't charge any hidden cost. Most of the time people don't understand the full criteria and it results in their loss of time and money. There are several things that you should keep in mind while hiring Packers and movers. Some of them are:
Use of good materials for packaging:
It's the most important thing to consider while shifting. The material used for packaging should be strong that contribute for the safety and security of packed items. You should always ask for the materials that are strong and light in weight. As you know heavy materials costs more. Sturdy packaging is much needed for relocation.
Pickup facility:
If your furniture is heavy don't drag them.  Pickup service are easily available everywhere that can be hired easily and make your work of transportation of goods easy and affordable. Pickup service team ensures delivery of your luggage on time at desired destination. To Know more about car carrier services in Delhi NCR, visit here – www.thepackersmovers.com/car-carriers/car-carriers-delhi.html
 Insurance are important:
Get your value coverage of household stuffs, office materials and vehicles. In case of damaging of any of your properties while relocation or shifting, the team of packers and movers compensate the loss or damage occur in case.  You should keep a close eye on your packaged items and whether its shipment is at right destination or not.
Year of experience of team:
Experience always plays a great and significant role in every field so why not in shifting. Do remember to count the year of experience of the hired Packers and Movers team. May be it costs little higher but safety and security of your luggage should be your prominent concern.
Awareness about the things is much important:
You should take care of the things which you want to relocate. Prior counting of luggage is very much needed. In case your things are not there you can raise your voice against them with proper verdict. Always count your luggage in front of every member of Packers and movers service.
Discussion of payment in advance:
Prior discussion save your time while relocating. Discuss and finalize your payment so that there is no any hustle and confusion at the time of final shifting.
Packers and Movers in Delhi provide best service with proper professional team members. They are reliable for well maintained shifting without any obstacles and problems. There are packers and movers services in maximum part of Delhi likewise Mahipalpur, Nehru place and more. For more information about packers and movers in Delhi visit this site www.thepackersmovers.com and make your shifting comfortable.