Management of Warehouse is an integral part of any business operation when it comes to Movers and Packers. The reason is its effectiveness in storing the inventory at low cost with the best quality for customers. When a service provider offers Warehousing Services, there are certain beneficial points that a customer gets. These include precise data collection, cost management, improved order cycles, and enhanced productivity of the worker.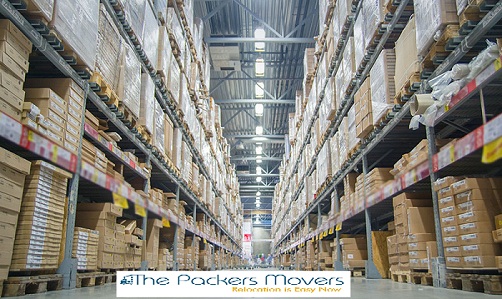 In case you have a developing business in Allahabad and want warehouse to keep your goods and articles safely, the first question that comes to mind is, "what I should do to choose the best Packers and Movers in Allahabad that can meet my exact requirements"? In addition to factors like cost & location, it is equally important for you to be clear yourself as what type of services you want and the warehousing company that you are going to hire is capable of providing such facility to you? Therefore, it is essential to know the quality of services that you will receive from the company offering Warehousing Services. 
As mentioned, it is very important to know that what kind of services you actually need. Below are mentioned some basic questions that you might ask yourself before you hire any service provider:
Do I need only the secure place or something more than that?
Will climatic changes can affects my goods & will I need to have a control on climate of the surrounding space?
Will I be requiring any help from inventory management or shipping logistics?
What kind of transportation services I might require?
Will I need any vehicle to carry goods and articles from transporting vehicle to a warehouse?
In reality, most of us, especially people connected to the business, hardly pay attention to types and quality of services offered by Packers and Movers (www.thepackersmovers.com) & hire them and later on regret for selecting them. If the hired company does not offer the best quality services to you then you have to carry entire work yourself and this is really troublesome for anyone. 
The very next question that should be cleared to you is the quality of Services that Packers and Movers in Allahabad are offering to you. It is not necessary that if a company is offering many services, all of them will be good enough to meet your requirements? There are also possibilities that service providers offering Warehousing Services will help you by simply providing the storage space for goods and valuable of yours and for other work, they outsource it to third parties. Well, if this is the case, then there are chances that your articles might get damaged due to series of chain supply. Therefore, it is critical to check the quality and nature of services the company is going to provide you when you hire them. Therefore, check if the respective company is handling the entire work themselves or outsourcing it to the third party. Additionally, having a quick look at the reviews of the customers who already have availed services from them will surely help you in choosing the best one.
At The Packers Movers, we take pride for assuring that people get a wide array of services from Packers and Movers. With our online directory, customers can remain assured for such issues as the indexed service provider for Movers and Packers offering Warehousing Services are already pre-verified and qualified on defined standards of the relocation industry. Just choose at least 3-5 service providers and send them a request for free quotes. Once you receive the quotation from the respective companies, choose the best one and contact them directly. For any other services or information, log on to the website at thepackersmovers.com and get as much as information you want to grab.