15 Useful Tips For Relocation During Monsoon!
Moving in itself is a complicated process involving mammoth tasks to handle in the nick of time. And, when you have to move during the heavy and unpredictable monsoon rains, relocation looks like the most difficult job to do. Shifting during the rainy season means that your household items are always on the verge of risk of getting spoiled or damaged in the rain. So, deep thinking and good decision-making are required to plan such a complex job to ensure that nothing falls apart. Therefore, we have brought a list of some useful tips for you that will help you in your intercity relocation during the monsoons in a hassle-free manner.
1. Research about the new city
The first and foremost step for a successful move to a new city is doing thorough research. There are loads of things that need your consideration before you move out of your current city during the rainy season. Make sure that the new place is ready for the monsoon and there are no leakages on the ceilings or walls whatsoever. Pay a visit to your new home in advance to ensure that there are no issues with it once you shift there. Research helps you find loose ends that you can mend before relocating in monsoons.
2. Waterproof packaging of goods
When you are shifting during the monsoon season, it becomes necessary for you to choose waterproof packaging materials to wrap your household items for protection. Pick packaging materials such as bubble wraps, plastic bags, and zip lock bags for every item you pack for a relocation. All the packing supplies must be of the best quality so that they don't tear up during transit or while handling. Check for the cracks or tears and ensure that everything is properly sealed. Use blankets and sheets for your wooden furniture.
3. Keep essentials under the protection
When you are moving in the rainy season, you should keep in mind the protection of the following essential items:
Keep your important documents like your ID proofs, bank papers, etc. in waterproof or zip lock bags for protection against water.
Make sure you have a power bank with you in case your phone runs out of battery.
Ensure you wear gumboots or skid-proof shoes and carry a raincoat and an umbrella.
Always keep a towel handy with you in case you get wet in the rain.
Keep yourself updated with the current weather so that you can prepare yourself for the upcoming situations.
4. Keep your umbrella/raincoat with you
This is one of the major items that should either be kept on top of the household goods or in your bag where they are easily reachable. You should not search for a raincoat or an umbrella during an emergency. As there is a huge pile of work related to relocation in front of you, it becomes necessary to stay healthy and not fall sick getting drenched in the rain.
5. Use skid-proof or monsoon footwear
In case you are shifting in monsoon, then don't forget to carry skid-proof or monsoon footwear like gumboots with you. Wearing such footwear saves you from slipping and protects your feet from mud and rainwater.
5. Hire packers and movers
People moving to another city during the rainy season with a large number of household goods that include furniture and electrical appliances must think of hiring experienced and professional packers and movers for their move. Moving can turn out to be a difficult task for you when you plan on moving on your own in the rains. Such companies have the right equipment and tools to handle your goods in the right manner and ensure that they are not exposed to rains. Make sure you hire a moving company with prior experience in moving during monsoons.
6. Wash clothes in advance
Monsoon season means excessive humidity and dampness in the air that makes it difficult for the clothes to dry and leads to a damp smell in them. Nobody wants to carry damp clothes with them as they will start emitting smells. Moreover, they will increase the weight of your household goods causing more inconvenience. So, make sure that you wash your clothes well in advance and dry them well before packing.
7. Choose an enclosed truck
If you are shifting during the monsoon, then make sure you have hired an enclosed truck to transport your goods from your current location to the new one. Such moving vehicles will make sure that your household items are safely delivered to their destination without getting wet or damaged in the rainwater. Such vehicles are well-equipped in situations of heavy downpour. When you have hired a moving company for your relocation, then ask them to provide a closed truck that is devoid of any leakages.
8. Online tracking of moving goods
Rainy season means heavy traffic congestion and damaged roads. So, sometimes the delivery of the consignment may take longer to arrive at the destination. In such cases, you should hire a movers and packers that offer the facility of online tracking of the shipment to keep you updated with the current location of your household goods.
9. Insure your goods
Relocation during monsoon means you may face unexpected situations when your goods are on the way to your new place. As it is hard to predict the weather, it is uncertain to access the total time taken by the vehicle to reach the final destination. So, make sure you have insured all your household goods to cover them against the damages or losses in the transit.
10. Cover the floorings
When the final moving day has arrived and the moving team is at work, make sure you have covered the floors with mats, old bedsheets, or sheets of cardboard so that no one gets slipped while carrying goods. The continuous rains outside make the floor of the house slippery and covering it will reduce the risk of tripping over. Make sure you have covered the path between the truck and your entrance door well to safely carry goods. Also, keep carpets and towels at the main door for you or the moving team to dry them out after loading or unloading.
11. Load and unload items under a roof
Loading and unloading is a time-consuming procedure that also requires great care and skills. And, rainwater can make this task challenging. So, make sure that both these procedures are carried out under a roof so that this job can be done easily.
12. Begin your journey early
Moving during the peak hours during the monsoon season can make the relocation job difficult for you due to never-ending traffic congestion on the roads. So, it is always advised to start your journey during the early hours of the morning when there are lesser vehicles on the road and you have ample time to reach your destination on time.
13. Avoid hectic scheduling
When you have an office, school, or college to join at the new location, you should plan your move at least a week before the date of joining. Moving in a hurry can not only lead to unforeseen circumstances but also take a toll on your health. During the rains, you should decide on a moving date at least ten days before the joining date.
14. Advance planning
Moving is a strenuous task even in normal times, and when you are planning to shift during the rainy season, excessive planning is required to move to the new place hassle-freely. As your personal items are involved, you should always plan in advance to avoid the risk of damages to your household goods. Advance planning of relocation in monsoon gives you enough time to arrange the right waterproof packing supplies or find the right moving company.
15. Plan B
Always have a backup plan when you are shifting in the rainy season. As anything could happen due to fluctuating weather conditions, therefore, preparing yourself with the right plan B always keeps you on the right track. There can be circumstances when the weather will be extremely bad, transportation delayed due to traffic jams, etc. In such unexpected situations, the backup plan will serve as an alternative.
The Ending Note
You all love rains, but when you have one of the most strenuous tasks like shifting to a new home in front of you, this frenzy takes a backseat. You wish that your moving day is a sunny day with dry roads and less traffic so that you reach your destination on time. But, life never fails to give you lemons and your shifting day might be welcomed with a heavy downpour of the monsoon season. So, the above-mentioned tips will help you plan your moving in the best possible manner in this most loved season of the year with no damages to your household goods whatsoever.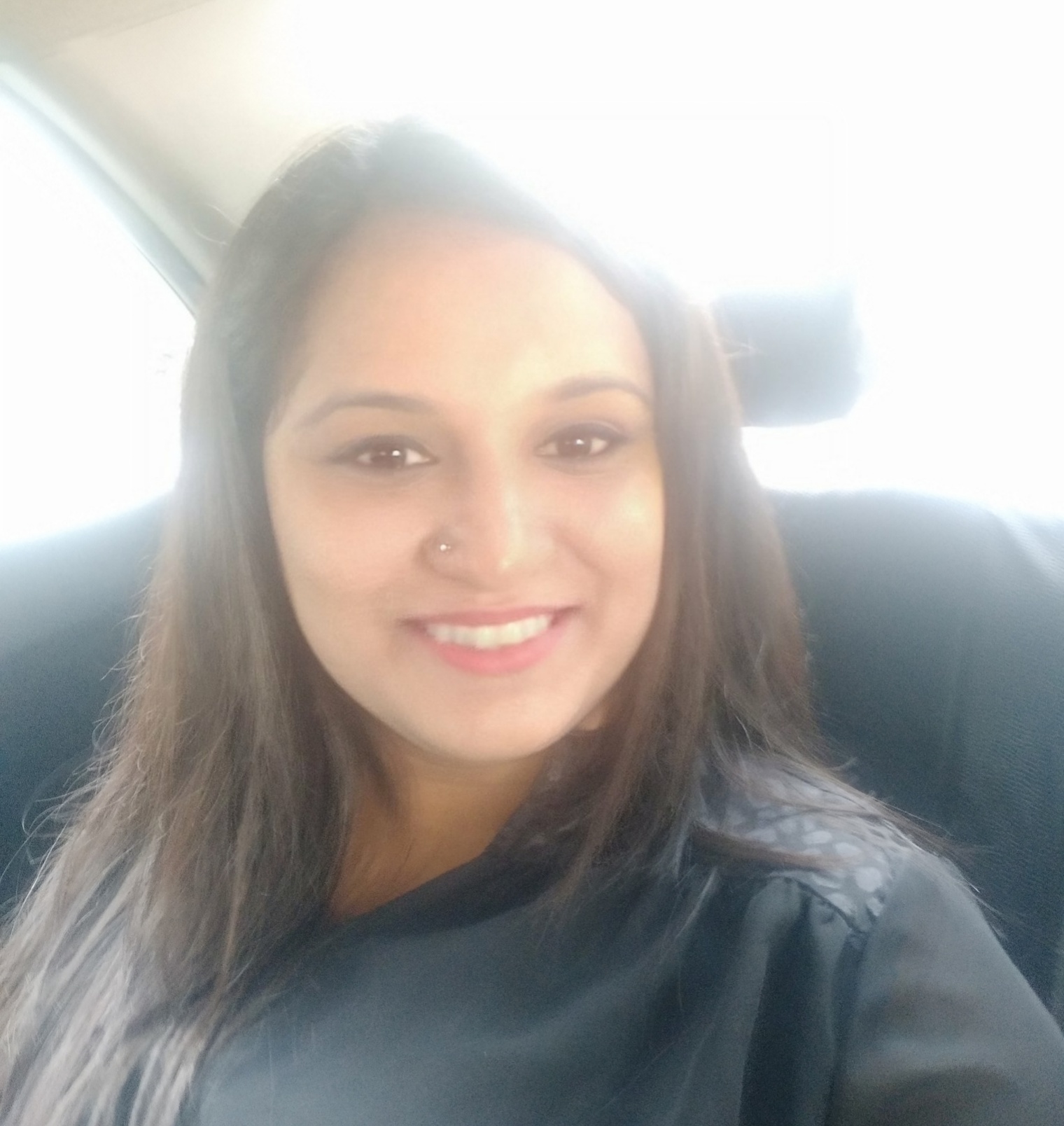 Latest posts by Sakshi Ecavade
(see all)