Finally, you have finalised your move to Patna. Well, you must have done away with all the required obligations for the move, such as paying off your remaining dues to the owner of the property and signing the best Packers and Movers in Bihar (www.thepackersmovers.com/locations/packers-and-movers-bihar.html) for carrying out the relocation process. But there is an important thing that you have missed out, and that is arranging for your plants to be moved separately. This is the aspect where most of the people act quite casually.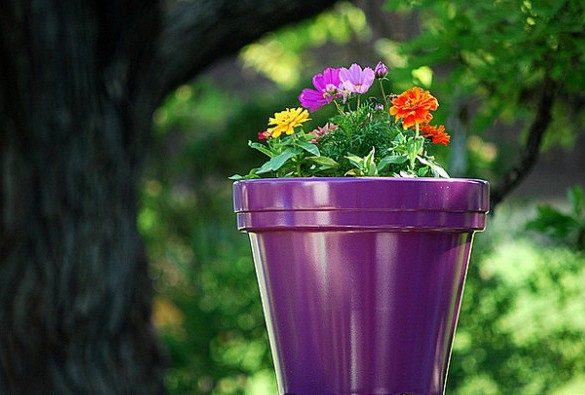 It has been widely seen that people who have much passion for gardening, and take great deal of interest while nurturing and watering their plants, generally treat them like normal objects when it comes to relocation. If you are a responsible gardener, you must know that plants are much sensitive to the changes around them. Some are too delicate and fragile to bear the hassles and turbulence involved during relocation process. Moving these plants to your new location can thus be quite tricky, because they are sensitive to the shocks, variations in temperature, light intensity and air flow.
Here are few easy to follow Plants Moving Tips that can help you to move your house plants without any possibility of damages or changes in their living conditions:
Never forget to refer to the laws of the state:
If your plan is to move to a different state with your plants, you must not go about it without knowing about the rules and regulations of that particular state regarding moving of various plant species. You must check if there is any law or limits that prohibit plants you are bringing in with you. Some states have restrictions on transporting of certain breeds of plants or they mandate inspections for pest and infections before moving house plants to a new location. The laws also point towards which varieties of plants are ideal for a particular location or a city. There are certain species that are not fit for a particular region. You must gather such relevant information from the department of agriculture of your state.
Always pack your plants with utmost care and patience:
The reason why many plants get drooped or die while the process of relocation is, that people hardly pay heed to the necessary care while packaging them for the move. It should be carefully noted that that all plants must be covered or wrapped in plastic or tissue paper and then packed into boxes. This ensures that they get sufficient space to breathe. But never forget poke a few holes in the plastic covers, or else they would suffocate inside. Apart from that, it is very important to ensure that they are among the last items to be packed, preferably no sooner than the very day before moving. This will ensure that they are packed for less duration and will reduce the chance of their drooping. Besides, if they're placed inside wooden boxes, you must make sure pots are secured tightly with packing materials so that leaves and branches have sufficient space to respire. You must poke a few holes in the box for continuous air flow and reducing chances of suffocation.
Stay in touch with your Packers and Movers:
You must communicate with your movers very early before your relocation process to let them know the number of plants you have and how big they are in size. Some plants usually take more space and they can't be packed or stacked. They require special consideration on long journeys.
These are some important to ensure that plants do not suffer while relocation process. You can get more relocation tips on Thepackersmovers.com. We are one of the trusted online directories of India to find reliable name of packers and Movers in India anywhere as well as it offer useful tips and guides to make relocation hassle free process.