Important Tips that you must follow to ease the task of Packaging while moving from Noida
Moving to a new home is an exhilarating experience for everyone. Alongside this excitement there comes a lot of intimidation in the form of all those colossal tasks that you need to undertake judiciously for a safe and economic move. Now that you have planned to move from Noida for a better career prospect, you urgently require assistance from the best Packers and Movers in Noida.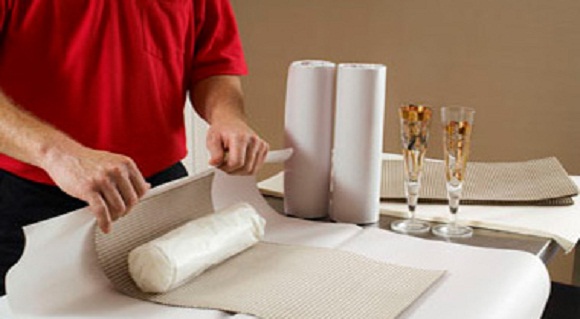 Everyone knows that packaging is the foremost and fundamental step in every move. This preliminary stage of the move must be dealt with utmost care as the ease of the entire moving process depends upon how efficiently you go about this step. Mostly it is seen that people have a tendency to become unperturbed after assigning this task to the Packers and Movers in Noida. This is quite irrational approach towards packaging process. Even if you have availed adroit and competent Packaging Services, you must be vigilant during the process as you only know about your household goods. Here are few essential Packaging tips that will come in handy to you during your move:
List down all the requisite things for packing:
Instead of bustling at the last minute for the required stuff for packing, it's better to list everything down. You must be aware about the exact number of heavy and lightweight boxes you will need, according to the size of the load. Prior to initiation of the packing process, it is crucial to maintain a clear and straight forward scheme for record keeping. You can also create a computerized list of the goods that have been packed and those which are yet to be packed. Carry a spiral notebook for this job. Besides, you must write the number on every carton you pack that should match with the number mentioned in the list. Never dispose this list off before unpacking of the consignment.
Make use of Wardrobe Boxes:
These days, the tall Wardrobe Boxes are available in the market that are perfect for bulky as well as light weight goods of your bedroom such as cushions, pillows, and blankets, besides your clothes that need to remain straight and in proper crease. The Packers and Movers in Noida can take the measurement of your wardrobe and recommend you the ideal size of boxes that you need. Besides, you must take the measurement of your clothes in your cabinets to figure out the exact number of wardrobe boxes that you will need. These multipurpose boxes are ideal for clothes like trousers, blazers and saris that are needed to be kept in proper pleats. You can also use some of them as closet storage boxes, for footwear boxes, and other bulky items.
Keep small Personal Boxes handy with you:
You can manage small sized bright colored plastic, wooden or metallic boxes, one for each family member. Every family member must keep his own essentials in his Personal Box. There are a large number of items that they'll want immediately after entering the new home such as a set of combs and brushes, a towel, a few extension cords, accessories such as phone chargers and PC spare batteries, flashlights and batteries, address books, stationery goods like pens and paper, keys, and so on. These are few things that every member should take care of, so that they are not inquiring each other for their goods.
Tips while moving with pets:
If you have pets in your home, there are some packing tips that you must consider while Pet Relocation. For instance, you must not leave polythene bags and any loose stuff beside them as to avoid choking hazard. You must ensure that they are away when packing is going on, so that they aren't hurt by something.
These are few effective tips that you must follow along with hiring the best Packaging Services (www.thepackersmovers.com/relocation-services/packing-wrapping-service.html). You can hire the best Packers and Movers in Noida via the reputed relocation e-directory Thepackersmovers.com. Here you can get world class moving service choices at reasonable quotes.