Most Common DIY Moving Mistakes That You Should Avoid!
Moving is not everyone's cup of tea. There are various steps involved in having a successful relocation, which involves packing of goods, loading them onto a truck, transit, and then unloading. It also requires time, energy, money, and stress. Many people opt for DIY moving, thinking that relocation done by hiring a professional moving service is costly. Sure, it helps you save money on packing, manpower, and other expenses. Still, it has several risks, especially when you have no prior experience in packing and moving.
If you are still planning on relocating your goods by yourself, you must go through some common DIY moving mistakes to avoid making them. Have a look!
Procrastinating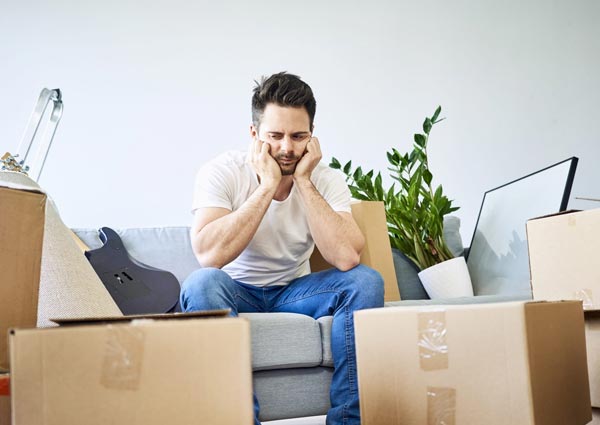 One of the biggest mistakes people make is procrastinating, which may leave you in a commotion. It is always best to start planning for your self-move days before the relocation date. When people keep postponing their tasks, they rush to do everything at the end, which will cause a messy packing and moving situation. You may lose or damage your goods in such a condition. So, start planning for your move at least 2 to 4 weeks before and also create an inventory of all the items which need to be packed. It is best to make a deadline for all of your tasks. When you hire professional packers and movers, they will take care of everything, from bringing the right amount of packing materials to taking care of the loading and unloading service.
Not Getting Rid of Unwanted Goods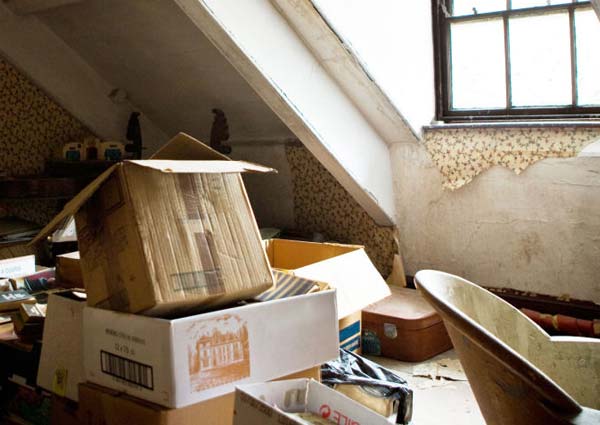 Another common mistake people often make when they self-move is packing everything they own. The more goods you have for relocation, the more packing materials you will need, which will cost you more. And, when you hire a truck to relocate your goods, you will have to hire a significant vehicle for more space. It is best to eliminate unwanted or old items you no longer use. You can give it to your neighbors, sell it or donate it to a charity. Self-moving is not easy, and it is best to reduce the number of goods for moving, which will help you save money.
Trying to Pack Everything in One Day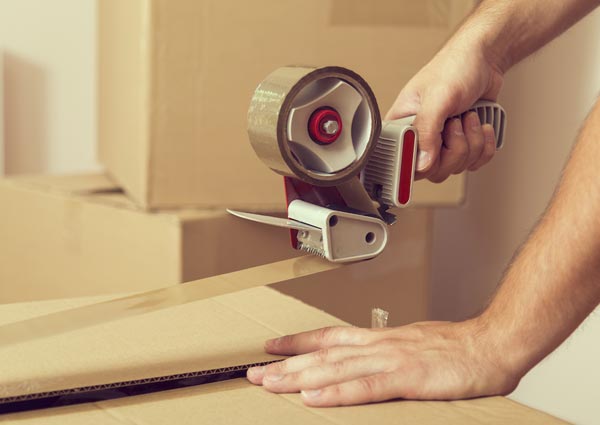 Proper packing of your household items is an essential part of a safe and secure relocation. But, this step is also the most underestimated one. People take an entire day and pack all of their belongings, sometimes at the very last minute. But, it's not that easy. As mentioned above, it is crucial to inventory all the items that will be packed and moved and eliminate the old things. Once you have set an inventory, you have to arrange the goods according to their sizes and importance. After that, it is also essential that you clean all these items before packing. Packing everything in one day will be difficult. It is best to make a schedule of, for example, packing essentials for the kitchen for day 1, then packing the bookshelves on day 2, and so on.
Not Using Right Packing Materials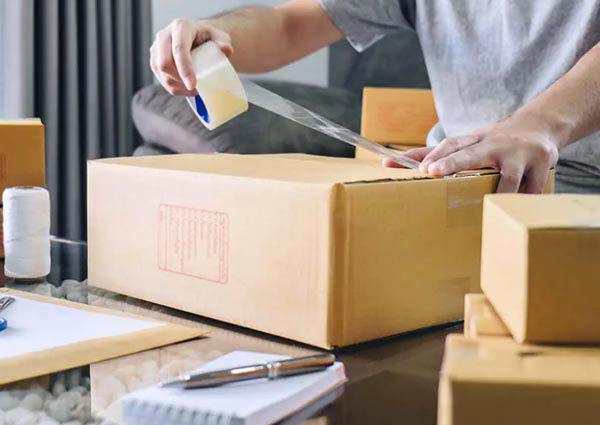 Another DIY moving mistake to avoid is also a crucial one that people don't take seriously is not using the suitable packing materials. Packing all your belongings securely will ensure that nothing gets damaged during the transit. Since you have decided to move house on your own, following the most crucial packing supplies which you must have:
Cardboard boxes of small to medium sizes
Lots of tapes
Bubble wraps or plastic sheets
Packing peanuts and other items
Usually, when you hire a professional moving service, they inspect the amount and type of goods you have and then bring the packing supplies accordingly. However, when you are on your own, you can get packing supplies like the boxes from a nearby grocery store or your neighbors. Remember that the boxes should be dry and in good shape. Secure the bottom of the box with good quality tape and start packing your home goods. It is best to have numerous medium-sized boxes since bigger boxes will become heavier and harder to carry, and smaller boxes will increase the labor charges. When choosing to self-move your home goods, please do not compromise on the packaging as it may damage your most precious items.
Not Labelling Your Boxes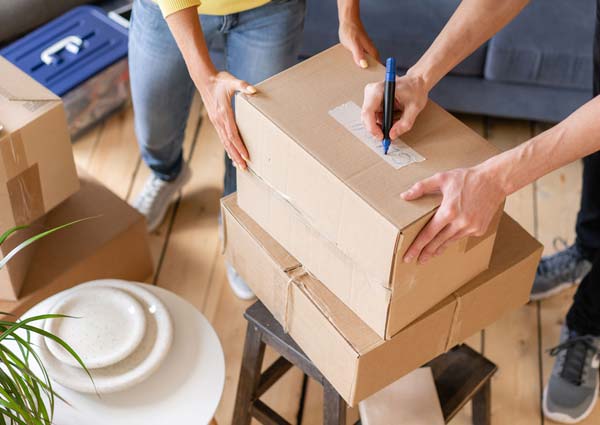 While packing boxes, people forget to label them. Labeling your boxes will help you save time when you want to find a particular set of items for the kitchen or the living room. Remember to label your boxes according to the items belonging to the rooms so, for example, if you have a box filled with pots and pans, then label the box as "For Kitchen." This way, you will not have to open up your entire boxes in search of a few items once the goods are brought to your new place.
Not Preparing Appliances for Moving Day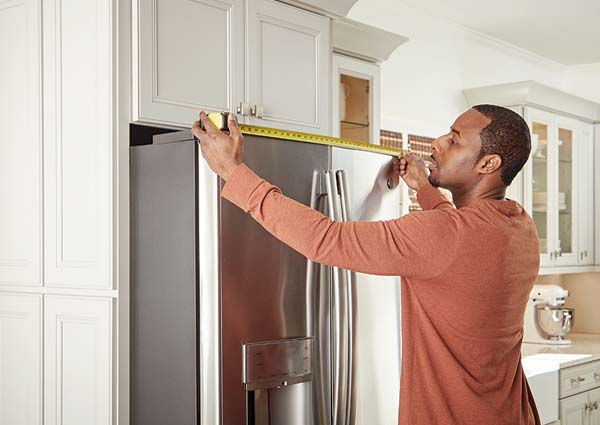 Whether you have hired a house removal service or moved home by yourself, one mistake you should not make is not preparing your appliances for the move. Preparing your home or kitchen appliances by cleaning them will save time for both you and the packers and movers when they pack all of your items. Even when you are packing and moving by yourself to a new city, it is best to prepare your appliances for the move. Some people also forget to prepare their refrigerator for the move, which is essential. You must remove the shelves of the fridge and clean it. Unplug it and let it defrost for 24 hours before the relocation.
Booking the Wrong Sized Vehicle for Transport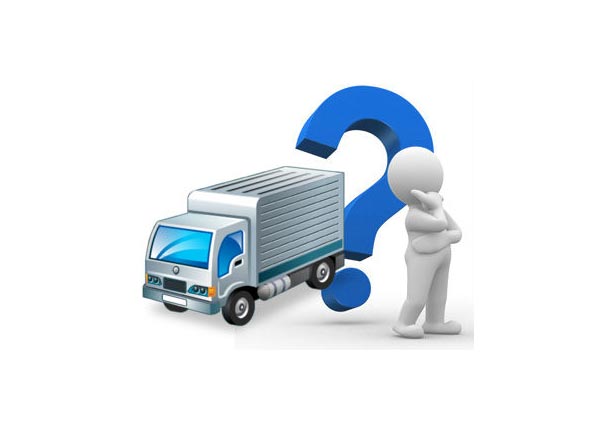 After you have prepared the appliances and packed all the goods yourself for the house relocation, it's time to pick the right truck. If you do not have any experience in packing and moving, you may end up choosing the wrong sized truck for your do-it-yourself move. If you choose a big truck than needed, you may have to pay a lot of transport charges, and if you choose a smaller truck than required, you will have to make many trips for moving goods which will again cost you a lot. Here is a little guide to help you pick the right truck for your self-home relocation:
Only a Few goods – If only a few goods need to be moved to a new location, then you can choose trucks such as TATA Ace to do the job for you.
1 BHK Homes – Mahindra pickup is a good option and best suited for such homes. This truck is slightly bigger than the one mentioned above.
2/3 BHK – You can choose a 10 to 12 ft truck for a 2 BHK home and a 12 to 14 ft truck for a 3 BHK home. These trucks are best for medium-sized homes and office relocation.
Those were some common moving mistakes people make when they relocate their homes alone. If you have also decided to relocate household items to a new location on your own, then keep the points mentioned above in mind. It is always advised to hire professional packers and movers in Noida, Hyderabad, Chennai, or the city where you live and seek their services as they have years of experience, the right set of tools, and packing supplies and vehicles which will make the relocation process much more manageable. You can hire reputable moving companies from Thepackersmovers.com, where you will get affordable moving rates and have a positive shifting experience.
Latest posts by Pratiksha Priya
(see all)