Vastu Dosha Nivaran: The Complete Guide!
Are you feeling anxious, stressed, or not feeling well in your home? Or, things are not well with other family members of your house. Or, you have been suffering huge losses in your business despite great efforts by you. Well, this might be due to some defects in the setting of your home or office. This kind of defect may be arisen owing to the faults in the Vastu of home or office. As per Vastu Shastra, such defects are known as Vastu Dosha and it is important to overcome them to avoid any mishappening in the coming time.
People who strongly believe in the power of Vastu Shastra often like to address these defects as soon as possible as they are well-aware of the consequences of Vastu Dosha in your home or workplace. So, here we bring all kind of information relating to Vastu Dosha Nivaran that can help you making your abode or office free from any defects due to bad Vastu.
What is Vastu Dosha?
Vastu Dosha is the major and minor defects in the architectural structure of a home or office. It can be due to the faults in the position, topography, or directions. Such defects in Vastu of a place can be rectified by making changes in the colors of a room, changing the interiors of your home, using harmonious colors, shifting the location of things, or using Vastu Dosh remedies.
Effects of Vastu Dosha in Homes
Effects of Vastu Dosha in North-East direction
1. Accidents
2. Legal disputes
3. Family disputes
4. Dispute in business
5. Excessive expenditure
6. Non-curable diseases
7. Marital disputes
8. Unexpected children behaviour
9. Severe health issues
Effects of Vastu Dosha in North-West direction
1. Legal issues
2. Enmity
3. Distancing from loved ones
Effects of Vastu Dosha in South-East direction
1. Bad health
2. Marital disputes
3. Fear of fire
4. Fear of theft
Effects of Vastu Dosha in South-West direction
1. Over-expenditure
2. Risk of theft
3. Marital disputes
4. No promotion
5. Bad habits
6. Delay in marriage
Vastu Nivarana Puja
To eliminate the severe ill effects of Vastu Dosh from your home or workplace, people should perform vastu nivaran puja to avail the advantages of the five natural elements.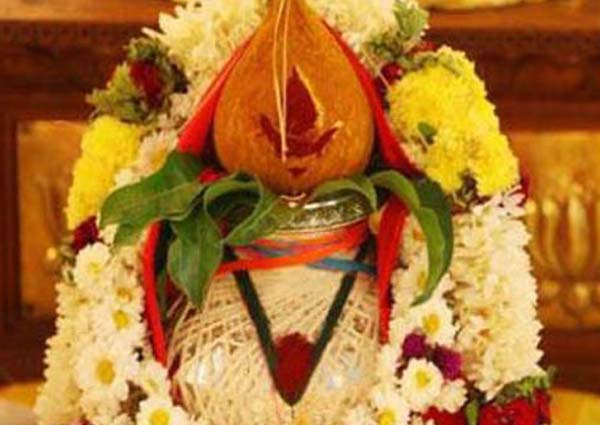 The benefits of vastu nivaran puja are:
Appease malefic planets and remove negativity from your home office
Strengthens benign planets by elevating their positive effects
Bless you with good health, happiness, prosperity and mental peace
Eliminates hurdles in you work
Vastu Dosh Nivaran Yantra
Vastu dosh nivaran yantra is a useful and effective tool in Vastu Shastra helps in the creation of positive energies in a home and helps in the elimination of negativity. This yantra creates harmony with nature and neutralizes the effect of negative energies. This cosmic tool creates incredible energies bringing magnificent divine consciousness into your abode.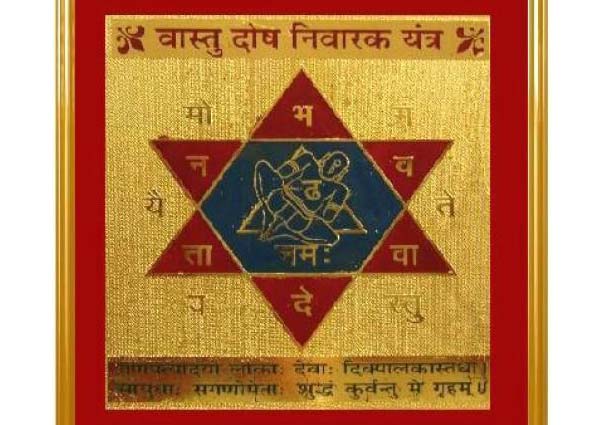 The main purpose of installing these Yantra in a home is to rectify the defects in the architecture of a building. It helps in bringing mental peace, prosperity, joy and harmony by balancing five elements of nature.
There are 3 kinds of Vastu dosh nivarana yantra —
Durga Bisa Yantra: Durga Bisa Yantra is an effective tool to remove difficulties and overcoming enemies. It brings prosperity and protects people from risks. It is considered auspicious for businessmen as it brings profits, success and removes all hurdles from their path.
Lakshmi Narayan Yantra: This purpose of installing this yantra in your office or home is to seek the blessings of the Lord Narayan and his consort Goddess Lakshmi. People opting for this Yantra are often blessed with joy, prosperity, peace, and protection from evil energies, wealth, good health and negativities.
Vishnu Yantra: This kind of Vastu Yantra blesses people with a happy and successful personal and professional life. Lord Vishnu will remove all the hurdles standing in your way to success and will rejuvenate your spirits with self-confidence. It will bring positive energies to your home leading you to success and prosperity in all the spheres of your life.
Vastu Dosh Remedies
1. Wind chimes: Hanging a wind chime at the entrance of your home will bring positivity, good fortune, and peace to your home. You should purchase wind chimes with six or eight rods to remove Vastu Dosha from your home.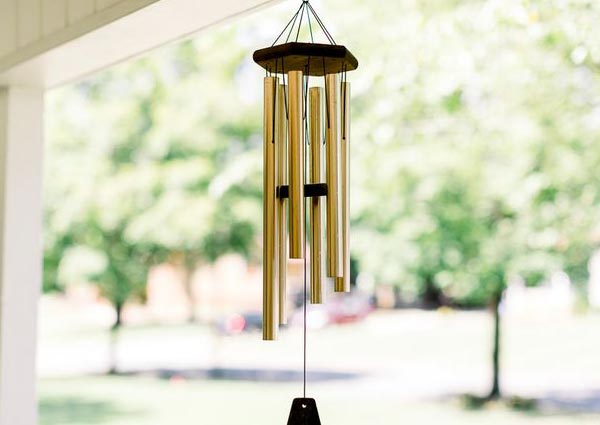 2. Sea salt: Sea salt is capable of absorbing all the negativity from your homes. Sprinkling crushed pieces of sea salt in and around your house will ward off all the negative energies and brings joy to your abode.
3. Camphor crystals: Keeping camphor crystals in different areas of the house is one of the most proven Vastu dosh remedies. It is a great remedy for those who are facing financial losses or setbacks in their lives. Keep replacing these camphor balls or crystals after they shrivel up.
4. Horseshoe: Nailing horseshoe at the entrance of your house will bring good fortune and wealth. Hang it upside down; otherwise, it will attract negative energies.
5. Crystal balls: According to Vastu Shastra, keeping crystal balls inside your house or workplace is considered auspicious. They have the ability to absorb negativity and bad luck. Different colors of crystals means:
Orange – Better finances
Pink – Good relationship
Red – Good fortune
6. Swimming pool: Avoid constructing your swimming pool in the south, west, and southwest direction. North and east directions are the best for swimming pool in your home. Also keep the water of the pool clean and fresh.
7. Broken clocks and mirrors: Broken things such as mirrors and clocks must be removed from your home or office as they can bring bad fortune and financial losses.
8. Old plant pots: Remove old pots from your home as it is inauspicious to keep them. Things made from clay must be replaced from time to time.
9. Yellow crystal lotus: It is the most and potent bringer of good luck and wealth. People seeking job opportunities should place this lotus in the north direction of your home. It is an effective remedy to treat vastu dosh pertaining to brahmasthan.
10. Marble elephants: Elephant is symbolic of power, strength, fidelity, intelligence, wisdom and longevity. Keeping a pair of these elephants on the main entrance of your home and office brings strength and good luck. It also brings academic luck to children when placed in homes.
11. Vastu door hanging bell: Putting these hanging bells designed with metal coins and red ribbon brings in prosperity, positivity, and good news.
12. Vastu door protection: Made with symbols of Swastika, Om, and Trishul from brass metal, it should be placed on the main door for the protection of the home. This brings good health, good fortune, and wealth to your home.
13. Vastu Shanti Puja: This Puja is performed to appease Vastu Purusha and remove the negative effects of the Vastu Dosha in your home or office.
Vastu Tips for Homes –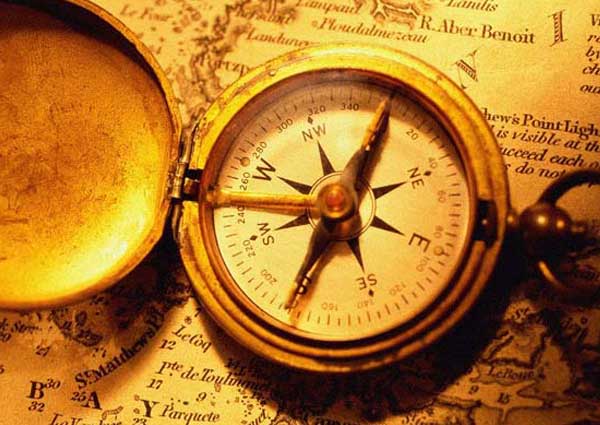 Keep a bright light on the entrance door.
Never keep TV in the bedroom. It should be placed in the southeast corner of the living room.
Don't keep water things or plants in the bedroom.
Keep the corners brightened with light.
Dining room never be exposed to the front door of your home.
Never keep a mirror in the kitchen.
Never keep broom and mops in the kitchen.
Keep the doors of the bathroom and toilet closed.
Windows should always open on the outside.
Do not keep cactus inside your house.
Keep aquarium in the northeast corner of the drawing room.
Make sure that there are no high trees like Pipal, Banyan, or Thorny trees in front of your house.
The toilet seat must be installed on the west or south wall.
You should never keep spoiled food, dried flowers, waste paper, torn clothes, empty tins, old jars etc. in your house as they prevent Lakshmi from entering your home.
If you have marble flooring in your home, never keep old leather shoes here and there. If possible avoid marble flooring in the bathroom, bedroom, and toilet. Use marble flooring for the Puja room.
Keep toilet away from the Puja Room.
Light incense sticks in the evening in your house.
Telephones should be located in the northwest or southeast corner of the house.
Keep the northeast area of your house clean to ensure good health wellbeing of men of your house.
Always sleep with your head pointing the south direction.
Students must face east while studying for academic excellence.
Keep the gas in the southeast corner of the kitchen.
Keep the drinking water in the northeast direction of the kitchen.
Never keep the statue of Lord Hanuman in southeast as it may lead to fire hazard.
Keep the hinges of doors noiseless.
Cupboards and beds should be placed close to southwest wall.
Your house should never have paintings of an old woman crying, war scenes or poverty. Keep paintings of a sunrise, ocean or flowing rivers, flowers, mountains, or kids.
No tree should be grown in the north and east direction.
Small plants and shrubs for decoration must be grown in the north and east direction. Avoid keeping thorny plants in your home except for roses as they may lead to stress.
Keep at least one Tulsi plant in the northeast area of your home.
Never grow creepers or climbers on the compound wall of your home.
Frequently Asked Questions (FAQs) – Vastu Remedies
1. What is Vastu dosh nivaran yantra?
Vastu dosh nivaran Yantra is installed by people to eliminate the negative effects from your house or office that may have arisen due to Vastu defects such as incorrect location of house or violation of Vastu Shastra rules. This will remove the defects and calm down the effects of malefic planets on your lives.
2. Where should you keep Vastu dosh nivaran Yantra?
Vastu Dosh yantra must be placed facing the northeast direction in your home or workplace. It saves people from illnesses, failures and helps in reducing conflicts and fights at work and stay.
3. What is the Vastu dosh remedy for south facing house?
You can keep a Swastika, Om and Trishul on both the sides of the entrance door or any other religious symbol to remove vastu dosh from your home or office.
4. What is the best vastu dosh remedy for kitchen?
Paste a pair of three zinc pyramids on the wall in front of the gas stove. A kitchen should never face the entrance door. Hang a crystal of 50 mm on the ceiling between the entrance and the kitchen door.
5. What is the Vastu dosh remedy for west facing house?
You should place the main door in the 3rd, 4th, 5th or 6th pada on the west side for a west-facing house. Walls should be constructed in the west and south higher and thicker than the walls in the east and north. The kitchen must be in the southeast direction of your home.
6. What is the Vastu dosh remedy for north east toilet?
First of all, toilet must never be constructed in the north east direction of your home. If it is constructed, then place a bowl of sea salt and keep changing it every week.
7. What is the Vastu dosh remedy for south west facing toilet?
Place a vastu pyramid outside of the toilet and keep the door of the toilet closed all the time.
8. What Vastu dosh nivaran plants?
The best five Vastu dosh nivaran plants are Tulsi, Bilva, Mogra, Harsingar, and Papaya.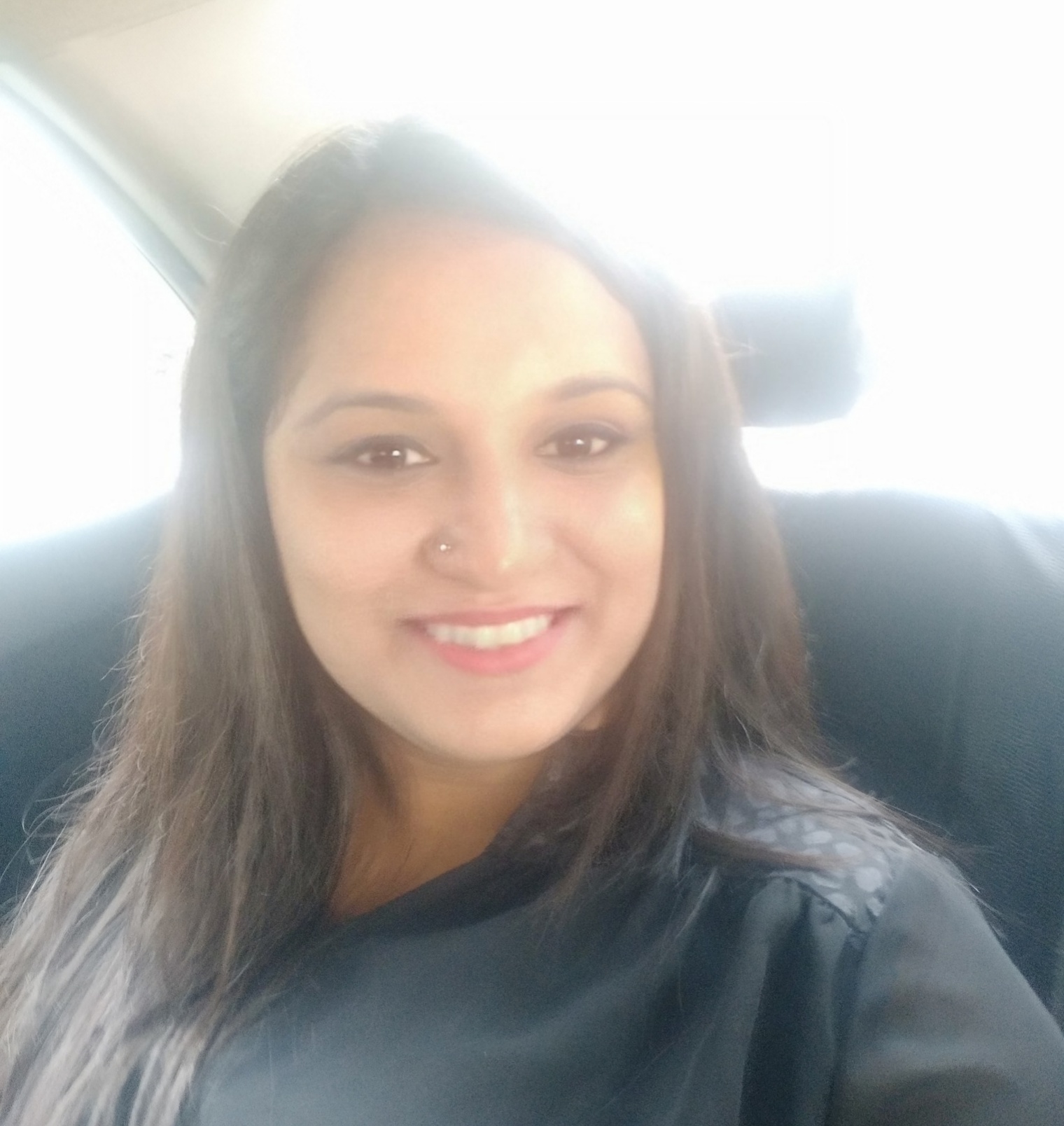 Latest posts by Sakshi Ecavade
(see all)