Pet Relocation in India: Useful Tips & Tricks for Moving with Pets
We always feel happy around our furry buddies. Isn't it? A strong connection gets immediately build up as soon as they are welcomed in our homes. The safety of our pets becomes our priority and we ensure to take all measures to keep them safe all the time. And, when you plan to move to another place in the country along with your pet, it will be a whole new experience for you as well as for the pet. Just like human beings, pets too take time to become acquainted and comfortable in the new home. So, while you plan a household shifting along with pet relocation, ensure you follow these useful tips to move your pet to a new home.
Tips for Moving with Pets
1. Check rules relating to pet relocation
When you are planning a pet relocation along with your household shifting to a new city or country, it is important for you to understand the rules and regulations relating to pets applicable there. Several state governments ask for a medical certificate from a recognized veterinarian and medical records displaying complete vaccinations. In some locations, a specific breed of cats, dogs, rodents, and birds are banned about which you must know before you take your pet along with you.
2. Select the right movers
Pet relocation must be planned in such a manner that your lovely pet remains comfortable throughout the moving procedure. Moreover, its safety is also a priority. So, you must hire a moving company or pet relocation services that have the experience as well as the facilities to safely move your pet to your desired location. If you have decided to move them through a service provider, then always choose reliable packers and movers offering the service of pet relocation in India.
3. Take an appointment with the vet
As soon as you plan a pet relocation, you must take him to your veterinarian for regular health check up and to get the vaccinations done. Ask for some extra medicines in advance as you might need them during the relocation. This exercise will ensure the good health of your vet and prepare you to meet any kind of problems in the transit.
4. Get medical records of pet
Ensure that you take all the medical records of your pet along with you to the new city or country as you may need them for references for future purposes. These records will help his new vet understand his medical history better. Also, keep the address and contact numbers of the nearby vet hospitals handy with you for emergencies.
5. Plan the moving day
Just like home relocation, you need to make proper plans for the pet moving day for the successful execution of this complicated procedure. Before the moving day, take care of these following things:
Arrange for pet supplies: Keep these pet supplies with you – medications, leash, carrier, food, water, treats, bowls, and waste bags as you may need them during the moving.
Hotels with "pets allowed" tags: When you are planning a long-distance relocation with your pets, then it is better to find a hotel that allows pets in them.
Stoppage for bathroom and food: Look for places in your journey for the stoppage that allows pets to come with you. Breaks during the trip are essential for your pet as he might feel uncomfortable staying in the car for long and need fresh air.
6. Arrange a safe place for the vet on moving day
As the home becomes a mess when you are relocating to another city, it is better to keep your pet at a safe place on the day of moving so that he doesn't get hurt while moving things around. You can keep them in an empty room or backyard under the eyes of a trusted person or you can leave them with a family member or friend.
7. Prepare your pet for the moving
Plan a move for your pet that is comfortable and safe. You can keep them in the backseat tied by a seatbelt or tie them with a harness so that they remain in one place. If your pet is vulnerable to motion sickness during travel, then keep them empty stomach and give plenty of water. Keep your car cool as it keeps them happy.
8. Make new home comfortable for them
A new place is full of surprises for pets as well. They take time to adjust to the new environment and might take some days to become comfortable in your new home. Here are some quick tips that will help you make your new abode happy and comfortable for your furry friends.
Pet-proof your new house: Give a closer look to your new home and pet-proof the areas that might be dangerous for them.
Let them play around: Pets become keen to explore new places before they actually become comfortable in them. Let them roam around your new house.
Choose a resting area: Pick a comfortable space for them in your new home where you can keep their cage or bed, food, water and other things.
Don't change the schedule: Every pet owner follows a certain schedule for their pets for feeding and playing. Stick to that schedule.
9. Take care of your pet's needs
Search for the nearby pet stores in your area that have pet supplies you need. Find a new vet and a park to take him for a walk. Note down all the emergency numbers, care centers, and training centers in your location.
10. Update your new address on the pet's collar
Most pet owners prepare themselves in advance to meet any unforeseen circumstances. They put ID tags, microchips, and other methods of identification on the bodies of their pets so that they can be easily tracked down in case they get lost somewhere.
11. Find a new vet in your area
As soon as you relocate to the new area, you should look for a reputed vet for your pet. You can ask for recommendations from your old vet. You can set up an appointment with the new vet and be acquainted with him.
Methods of Keeping Your Pets Safe during Relocation
There are certain devices, tools, and records that help in keeping your pet absolutely safe in case of impending dangers.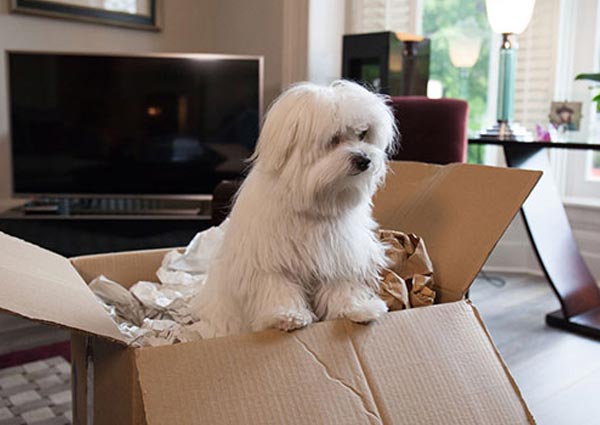 ID tags: You can put ID tags on the collars of your pet with your and pet's name, contact number, and address is written on them.
Microchips: You can put microchips on the bodies of your pet that help you trace them down in case they get lost. The details which you enter in this microchip will be recorded in the pet recovery system.
Photograph: Always keep a picture of your pet so that you can find him if it gets lost.
Collar: Always keep a collar on your cat or dog when he is traveling in a car or on a plane so that they don't lose your grip.
Leashes: This tool will help you have a proper grip on your pet when you are taking them for a walk during the breaks in the transit.
Pet carriers: It is one of the best tools for pet safety as you can keep your pets in them properly caged while you are moving with them.
Health records: Keeping proper health records of your pet will help you keep your pets safe at all times. Vets can understand their conditions better and you can take the best care of them.
Pet Relocation via Pet Transport Company
When you decide to move your pet to the new city with the assistance of a reputed and trustworthy moving company, it is certainly not at all a bad decision. Such companies are experienced and well-equipped in moving different kinds of pets in an efficient and safe manner. They have a doorstep pickup and delivery service and take care of all safety standards during the transit. These are the responsibilities which must be kept in mind when hiring a pet relocation company:
Responsibilities of pet owners
Provide health related documents of pets for shipment purposes
Payment of shipping charges
Signing the shipping documents
Responsibilities of pet relocation service providers
Provide a pet container with the name of the owner and the recipient, address, and contact details are written on it.
Pickup and delivery of pet at the destination city
Signing of shipping documents
The Ending Note
Keeping your pets safe during the moving process is one of the biggest responsibilities of the pet owners. Whether you are moving your pet along with you in your car or taking help from a well-known moving company offering this service, you must take care of these following tips and guidelines to ensure 100% safe pet relocation to your new home.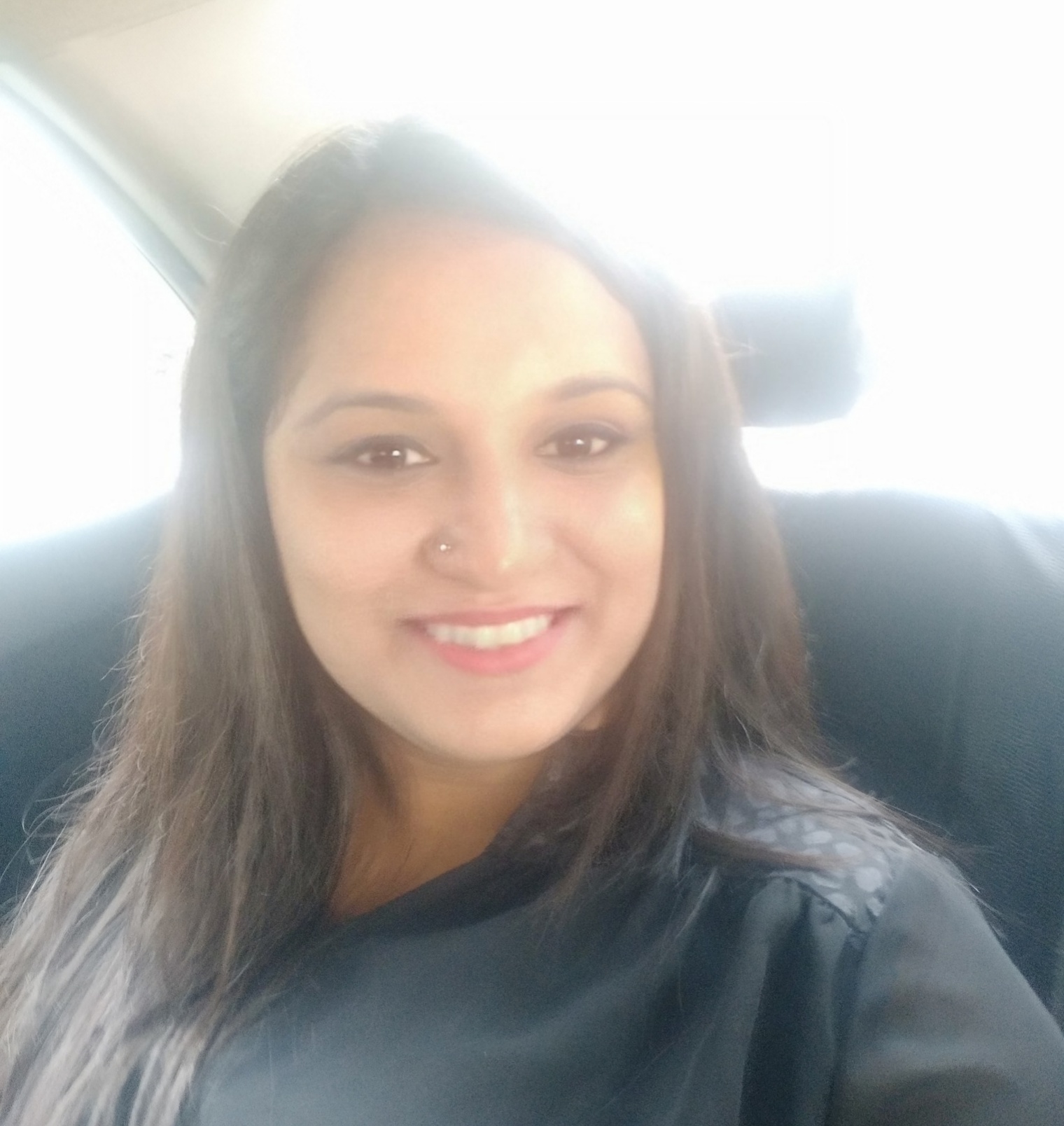 Latest posts by Sakshi Ecavade
(see all)