30 Things To Do When Moving Into A New House
Hiring packers and movers in Bangalore, Pune, Delhi, Mumbai and other cities of India is definitely the first and the most a significant step in the process of relocation, but settling in the new house also holds great importance in the lives of the people planning shifting in a few days.
A new home is one of the biggest and most significant dreams of any family. They invest their years of savings in buying a new house and in giving a new and fresh start to their lives. So, people should be not only careful while leaving their old house with the help of moving companies, but also take great care while settling their household items in their new home. Planning is the foremost thing that helps them settle in. And, multiple other
things should be executed before and soon after you move in.
The pre-move and post-move checklist for moving into your the new home includes:
Pre-move checklist for moving into a new home
1. Transfer utility services to new house address
Before you finally step into your new home, it is essential to get your utility services such as electricity, water and gas disconnected from your old house and gets them transferred to the new address. As soon as you decide on a relocation date; you must notify the utility companies in your locality and get your new address updated with them.
2. Connection of DTH services and internet connection
A home becomes a boring place when there is no entertainment. So, get in touch with a DTH company to set up your new TV connection before you move into your new home. Also, have a word with an internet service provider to set up a Wi-Fi connection in your new house. Schedule this installation at least a month before the moving day to ensure timely activation of these services at the new place.
3. Updation of new address
As your new home will now be the ultimate point of contact for you, therefore, you must get your new address updated in banks, credit cards, post office, driving license, insurance companies, driving licenses, and other ID proofs such as Aadhaar Card, voter ID card, etc.
4. Collect important documents
Certain significant documents must be gathered before you finally move into your new house. They can be birth certificates, insurance policies, medical records, and so forth. So, get yourself going and keep these documents in one safe place to take with you.
5. Take pictures of valuable goods
Shifting your valuable belongings can be stressful for you as their safety will be at risk. So, taking proper precautions will help you be more cautious and attentive to ensure the safety of your goods. Clicking the photographs of the valuables and taking their inventory will help you identify damages once they are delivered to their destination. The pictures will serve as proof of their original condition and help you claim compensation from moving insurance during transit.
6. Find a new professional at the new location
Shifting to a new city means you need new professional services of doctors, hairdressers, vets, and other professionals there. You can ask for recommendations from them or search on the internet. You can visit the review websites and check the reviews, ratings, and photographs of their facilities to make an educated decision.
7. Take leaves from work to settle in
One of the important things to do before you move into your a new house is informing your employer about your moving and taking permission for leaves. As during the first few days, you will be busy unpacking the boxes, setting household items in your new home, doing necessary repairs and installations.
And, if you are making an intercity move, you should submit your resignation considering the notice period in your office.
8. Do necessary repairs
Don't wait for the final moving day to move into your new house. But, make an early visit to check on repairs and home improvements. There are some repairs that require aggressive attention, such as windows and doors with broken locks, leakages in pipes, pest attack, infected wooden floors or cabinets, dampness, etc. So, either contact your previous owner or hire someone on your own to do this job.
Not only repairs, if you want to make some home improvements like installing bookshelves, modular kitchen, changing the sanitary items, etc., schedule these things ahead of time so that you don't have to juggle after settling in your new house.
9. Cleaning and painting work
Once you are done with the repairs and improvisations in your new home, you should plan the cleaning and painting your new abode. You can either hire a professional company or do it on your own. A clean and ready-to-move-in the house will make your life after relocation a smoother and more relaxing one as you don't have a lift and move things around. Painting and cleaning an empty house is much easier as compared to the filled one.
10. Packing preparations
The first thing to do before you start your packing is get rid of unwanted items from your home to reduce the burden of lifting and moving more things and to reduce moving charges. You can arrange for packing boxes from the nearby grocery stores and use suitcases, laundry bags, etc., to pack and move your household goods. One of the most useful packing tips is to label the boxes with colors or numbers to easily identify items within them. Keep a separate box of medicines, food items, toothbrushes and toothpaste, cosmetics, water, and some extra cash with you.
Post-move checklist after moving into a new home
11. Check on the boxes after unloading
Soon after you reach your new home, either with the help of packers and movers or by making arrangements on your own, you must count and check on the packing boxes after unloading from the shifting truck. When you move through moving companies, they provide you a packing list of your household goods. So, you can cross-check the items with the list to ensure nothing has been left behind. If any of the boxes are missing, you can claim compensation from the moving firms or a transportation company.
12. Inspection of boxes after delivery
Checking on the goods stored and packed in the packing boxes for possible damages is one of the crucial steps to be performed after reaching your destination. If you have relocated through a relocation company, then this task has to be performed in front of the company's professionals. In case of damages, you can immediately file a complaint with the company and ask for compensation from them.
13. Make payment to packers and movers
Once your household items are delivered to your new address in perfect condition promptly, you can make the payment to the moving company. And, if you have any issues regarding damages to your goods, you can clear them out with the company and then make the payment.
14. Find the fuse box
As soon as you move into your new house, you must find the location of the fuse box. Also, check the circuit breakers and the type of electrical panel. Later, get the electricity connection transferred in your name.
15. Find switches
When you move into your new house, you must know about all the important switches and points such as the switch of the water pump, main switch of the house, etc. Also, have a look at the switchboards in the house to decide which appliances will be installed where.
16. Locate shut-off water valves
To meet emergencies related to leaks in pipes or repair work in the water supply, you must know the location of shut-off valves. Most of the houses have several cut-off points to stop the supply of water from its source. Also, get to know the location of the shut-off valve of the water company and water meter.
17. Check utilities like electricity, water, etc.
Check the electricity and water supply soon after moving in as you would need them to perform post-move activities. Sometimes, when a house is locked for a longer time, such connections are often disconnected by the respective utility companies. In case there is no supply of electricity, water, or both, then you can either contact the utility company or call an electrician or a plumber. Ask them to check all the switches and power supply as well as water points in your house.
18. Clean your rooms
Before you unpack your boxes, you should clean your new house properly. Deep cleaning of your home is advised as it is not an everyday affair. If you have already cleaned your home earlier before moving in, then you can mop the floor and dust the walls before you settle your things around.
19. Unpack your household goods
Unpacking can be done in two ways – taking the help of family members and friends and availing unpacking services of the moving company. As your boxes are perfectly labeled, you can keep the boxes in the required places for final settings. This task is not a one-day job but takes a good amount of time to complete.
20. Arrange your belongings
It takes about a week to set up your home fully. Proper arrangement of the household items while considering maintaining sufficient space in your home is the right way to design your home. If you believe strongly in Vastu Shastra, then you can also consider Vastu tips for home to bless your abode with happiness and prosperity.
21. Connection of electrical appliances
Keep all your electronic goods such as fridge, dishwasher, washing machine, music system, etc., at the required places for connection. These home appliances must be kept where proper switchboards are located, and you don't have to them again and again.
22. Change your locks
Security of your family is the most important thing. So, change the locks or get an advanced lock system installed in your new home. Also, get CCTV cameras installed for more security.
23. Plan post-move activities
As you have finally moved into your new house, you can now schedule the post-move activities such as installation of water purifiers, air conditioners, connections of electrical appliances, child lock systems in your house, the building of pet corners, setting up of DTH and internet connections, etc.
24. Recycle packing supplies
After unpacking goods at your new home, you will have a good number of packing supplies which may occupy huge space in your house. Some might be in bad shape and cannot be used for other purposes. You can dispose of such packing materials and store or give away the good ones to your known people.
25. Know your emergency requirements
As you have now shifted to your new home, you should know about the emergency services. You should have information about the:
Nearest medical store
Nearest hospitals and clinics
Local grocery shops
Electricity and water emergency numbers
26. Admission of kids in school
If you have moved to a new city, then you must have contacted several schools for the admission of your children. Submit the required documents with the school authorities which you have chosen for your kids so that their studies are not compromised at any cost.
27. Transfer your vehicle registration
Moving into a new city or state requires updation of your new address in the registration certificate of your vehicle. There is certain documentation required from your end to be completed. For this, you must have a NOC from the RTO. So, quickly plan this process as soon as you settle in your new house.
28. Create a home maintenance task list
Prepare a checklist of maintenance tasks for your new home that will be taken care of after you are done and settled properly in your new home. This checklist includes:
Landscaping
Unclogging of the bathroom drains
Cleaning the gutters
Cleaning the garden area, if any.
Pest control
29. Plan a housewarming ceremony
Housewarming is the best way to familiarize yourself with the neighbors and have a good time with family and friends. You can also conduct a Griha Pravesh ceremony before shifting into your new home to bless your home with positivity and happiness.
30. Write a moving review
The relocation job is finally over, and you are now free to share your experience with the moving company hired by you. Your honest moving review will help others like you to decide whether they should hire such a company for their move or not. Also, give ratings to the packers and movers.
The Ending Note
For most of us, the task of relocation ends soon after the goods are delivered to the new place by the moving companies. But, there's more to it. Only the first phase of relocation has ended; the second phase is about to begin as soon as your goods are unloaded at your new home. So, follow this ultimate post-move checklist and begin your life in your new home in the most perfect and planned manner.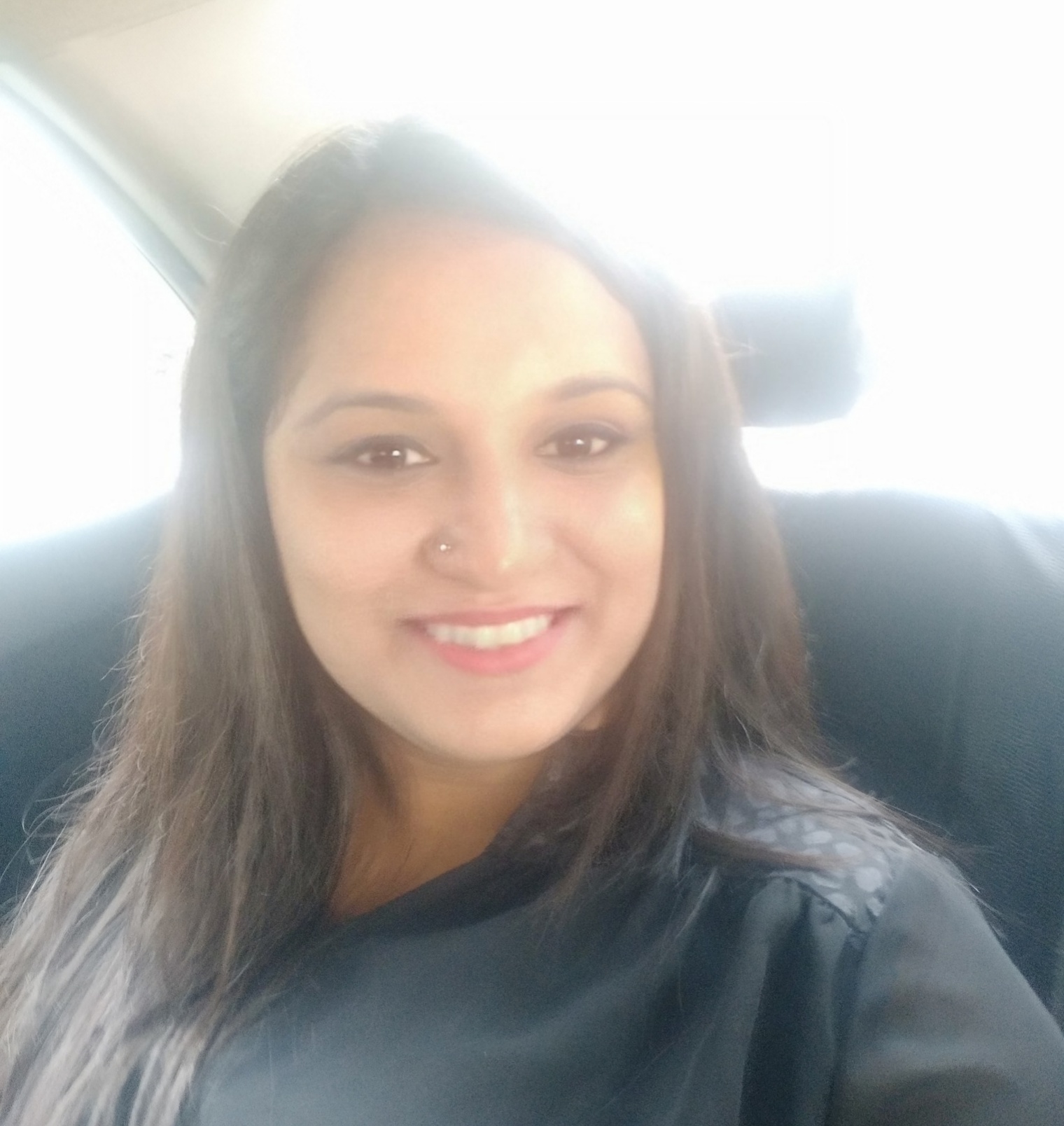 Latest posts by Sakshi Ecavade
(see all)