Warehousing and Storage Services: Everything You Need to Know!
Are you searching for a warehousing service provider in your city to store your household or business goods for a certain period of time? No matter whatever be the reason is for warehousing your goods, you can definitely find a pool of genuine, experienced, and professional moving and storage companies in your city offering their services at reasonable costs. Even packers and movers in India have extended their services and added warehousing services in their list of administrations to make complicated relocation easier for the people.
Since warehousing is a complex procedure, it is essential for you know about it in detail before you finally hire warehousing company for the storage of your goods.
What are Warehousing Services?
Warehousing and storage services is an additional administration provided by the packers and movers in India to help people in storing their goods in a safe place until they have finally moved in their new home. Such companies normally charge extra money for such service from their customers. You can keep your household or other goods in these storage units for as long as you want.
Situations to Use Warehousing Facilities of Moving Companies
There are numerous situations in which you can use the warehousing and storage facilities of the packers and movers to keep your goods for some time:
When you are moving out of your state or country temporarily for some months.
When you are shifting to another city for some time on a work assignment.
When you have less space in your home to keep your household goods.
When you are renovating your house and want to keep your household items safe at some place.
When the term of rent agreement has expired and you still are searching for a home.
When you are moving to a new city and don't want to carry all the household stuff with you.
When you are waiting to get the possession of your new house.
Benefits of Using Warehouses & Storage Facilities of Packers and Movers
The packers and movers services of warehousing and storage offer multiple benefits to the people that want to keep their goods in a safe and perfect condition.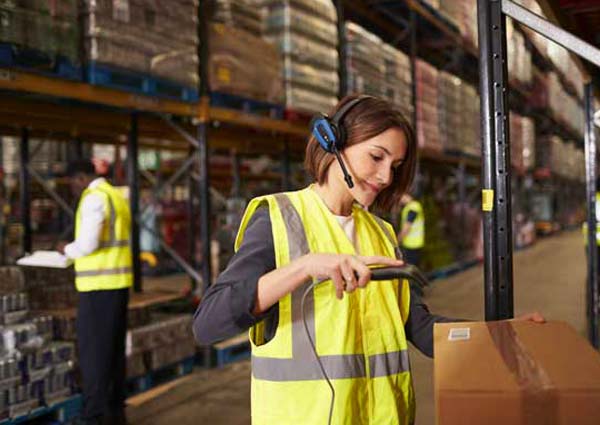 Safety of goods: Packers and movers or warehousing and storage companies ensure to carefully pack your goods and safely move them to the warehousing facilities. They use best quality packing materials like bubble wraps, corrugated sheets, carton boxes, etc. to pack the household goods of their customers to protect them from damages, dust and other environmental factors like rain and storms. Moreover, the storage units of the moving companies are secured under the CCTV surveillance and have proper security arrangements.
Insurance protection: Most of the moving companies in India offer the facility of goods insurance to their customers who are interested in keeping their goods in the warehouses. The service of warehousing of packers and movers comes with the insurance coverage. This coverage saves them from any kind of financial losses or damages to their valuables that may occur while their goods are in the storage facilities.
Protection from pests: Warehouses and storage units of the movers and packers are protected from pests. So, there are lesser chances that your goods will be harmed by rats or termites. Such companies conduct pest control from time to time to ensure that the valuables of their customers are not destroyed by pests.
Affordable: Availing the services of warehousing and storage of the logistics companies is much cheaper and affordable than compared to renting a house to keep your goods for some time. Moreover, you can also keep your belongings as long as you want in the warehouses at reasonable costs.
Short as well as long term availability: Warehousing and storage facilities of packers and movers in India are available for both short and long time periods. You can keep your goods in these storage spaces of the moving companies for weeks to a few years.
Easy accessibility to goods: Another advantage of opting for the warehousing services of moving companies for your household or business relocation is that you can visit the warehouse anytime to check on them until your goods are stored there.
Less hassling: Warehousing turns out to be less hassling as it is managed by a team of experienced professionals of the company. The company conducts a survey at the place of their customers to take the inventory of the items to be packed, moved and stored from there to the warehouse.
Types of Warehousing & Storage Facilities
Companies offering the services of warehousing and storage to the people to help them store their goods have different types of storage facilities depending on: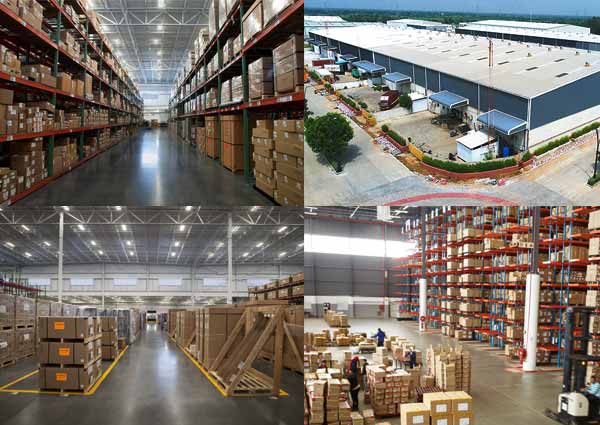 Term of warehousing/storage
Type of goods to be stored
1. Short Term and Long Term Storage Facility
Warehousing companies in India provide different kinds of storage facilities for different time periods. If you wish to keep your goods for a couple of weeks to months, you can opt for a short term storage facility. To keep your goods for more than a year in a warehouse, the long term storage facility will be the right choice for you.
2. Industrial Goods Storage Facility
As industrial goods are much heavier and larger in size as compared to the household goods, special storage facility meant to keep or store the industrial goods is required by the businesses. Packers and movers offering the services of commercial relocation have industrial goods storage facilities in their warehouses with larger storage spaces and containers to keep such goods in a safe condition for as long as you want.
3. Household Goods Storage Facility
Warehousing companies in India have specialized storage units to keep household goods of their customers in a perfect condition. They efficiently pack such goods with best quality packing materials and safely move them to their household goods storage facilities where they are kept under strict surveillance of the company. Such facilities also help you store your vehicle for the time being.
Services of Warehousing & Storage Companies
Warehousing and storage companies work on the aim of keeping the belongings of their customers protected in their units or facilities and offer them a safe warehousing experience at affordable prices. Such companies provide a wide range of services to their clients like: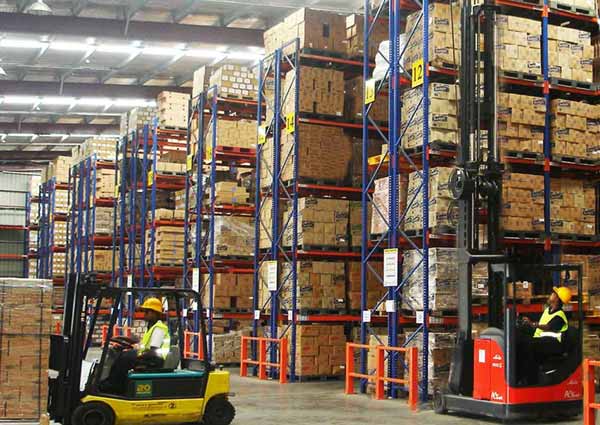 1. Warehousing Space on Demand
Professional and reliable packers and movers provide the facility of warehouse and storage spaces on demand to their customers for both short-term and long-terms to keep your residential or commercial items.
2. Proper Packaging & Labelling
Packers and movers offering warehousing services provides safe packing of your household goods such as furniture, delicate items, electronic appliances, and other goods with quality packing materials such as bubble wraps, corrugated sheets, carton boxes, etc. before warehousing them. They also label all the boxes to avoid misplacement of items.
3. Moving & Organizing of Machinery
Our moving companies are professionally well-equipped to pack, move, load, unload and warehouse commercial machinery and equipments with zero damages. The goods of the customers are arranged in the warehouse in an organized way as per their requirements.
4. Start-to-End Moving Services
Our moving companies provide start-to-end moving solutions to the people. They pack, load, and move your home items or commercial goods from your location to the warehouse and also deliver them from the storage facility to the required place within the estimated time. They have specialized moving vehicles to transport your items in a safe manner anywhere in India.
5. Inventory Tracking System
Warehousing companies maintain proper inventory of your goods lying with them. You can track the current status of your commercial or household goods using their tracking system provided to you them. This makes sure you are regularly updated with the status of goods and ensure full safety and movement of your goods.
6. Insurance of Warehoused Goods
When someone decides to keep their household or business goods in the warehouses of their moving companies, there is also a slight feeling of fear in their minds relating to the misplacement or damaging of their goods. So, to maintain and ensure complete safety and security of the shipment of their clients, they offer goods insurance services on your stored goods. This will take away all your stress as you would not be facing any financial losses and even if something happens, you can claim the amount loss directly from the company.
7. 24*7 CCTV Surveillance
Warehouses and storage units of moving companies have 24/7 security arrangements such as security guards and installed cameras to ensure full safety of the goods of their customers. They professional, trusted, experienced and trained manpower that resolve your queries round the clock.
Procedure of Warehousing & Storing Goods
Packing and moving companies in India provide complete logistics solutions to their clients. Right from the packaging of goods to finally transporting them to the warehouses for storage, they take complete care of every level of shifting. To understand the process of warehousing in detail, let's read here: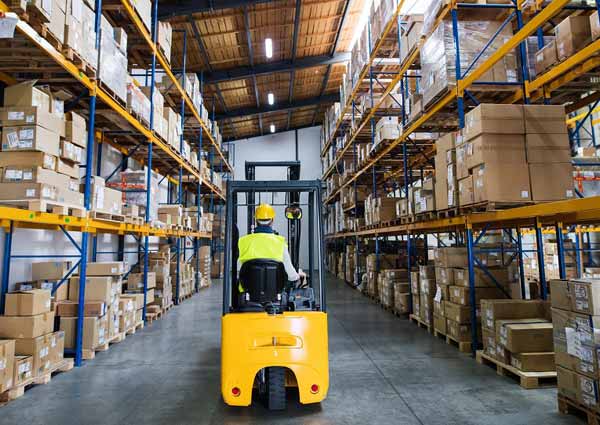 The moving companies decide a date of a pre-move survey to take inventory of your items to be moved and stored.
Once they get the details about things to be moved and warehoused, they get an idea about the quantity of packing materials required to pack the goods of their customers for safe packaging and storing. This also helps them to know about the amount of space required to keep such goods in the warehouse.
After the pre-move survey by the movers and packers, they provide the detailed cost quotation that is inclusive of the packing, loading, moving, unloading and warehousing cost.
Once you agree to the cost quotation provided by them, they will visit you on the moving day with packing materials and moving equipments to pack and move your goods and move them to the warehouse for storage.
The cost of warehousing includes other costs such as –
Costs of packing;
Cost of loading and unloading;
Total transportation costs
Monthly/weekly cost for warehousing;
When you are planning to get your goods warehoused with movers and packers for a short or long term, ask for detailed quotations from various warehousing and storage companies. After good comparison of their costs, reviews and service, you should choose a company.
Checklist to Hire Best Warehousing & Storage Services in India
As your household or commercial goods will be away from you for a long time when they are stored in the warehouses of the moving companies, so it is mandatory to ensure that you have hired the right and reliable warehousing company for the storage of goods. With rising scams in the logistics industry, you should take great care while making a selection of a warehousing and storage service provider so that your goods remain protected even if they are away from you in storage.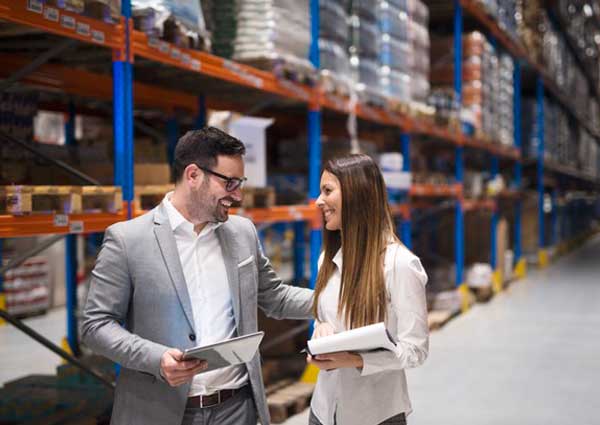 Here's is a checklist which can help to hire the right storage service provider for the storage of your items:
Ensure to personally meet the personnel of the warehousing company for discussing your storage requirements.
Ask them questions related to their services to clear all your doubt in your mind.
Make an unexpected visit to the warehouse or storage facility of the moving company.
Rent out a warehousing facility only after taking quotations from various service providers.
Verify the background of the company like the years of work experience, key personnel in the management of the company and their background.
Check company documents such as registration papers, GST registration certificate, licenses, etc.
Ask them about the insurance services on warehoused goods.
No matter you have hired a trusted company from a reference, but you should also check the background of the company from your end.
Never go for cheap prices quoted by the warehousing company as they might be fake ones or planning to scam you.
The Ending Note
Warehousing of goods is as complicated as their relocation from one place to another. So, if you have decided to store your belongings for some time in the warehousing and storage facility, hire warehousing and storage in Pune, Bangalore, Delhi, or for any other city in India that can help in moving your goods to their warehouses and then finally at the required destination after some time.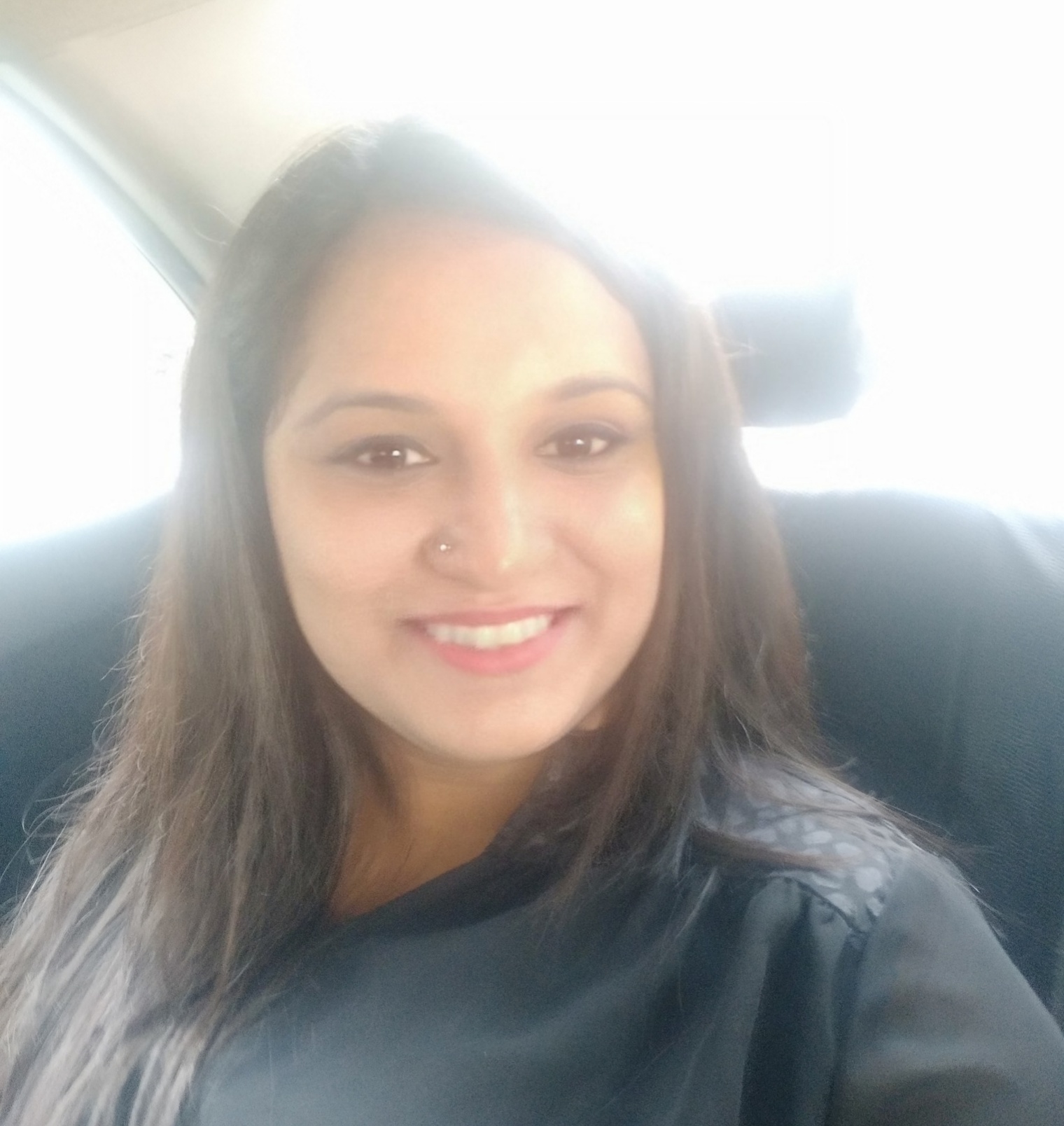 Latest posts by Sakshi Ecavade
(see all)