12 Budget-friendly Décor Ideas to Make Your First Home worth Living!!
"We shape our homes, and then our homes shape us." – Winston Churchill.
Before starting with anything else, we would like to congratulate everyone on sustaining the most challenging year of our life for humankind. Well, everyone knows that we are praising 2020 here!! Okay, jokes apart, now February has also started, and it's high time that we stop disrespecting 2020 by cracking jokes and making memes as no matter what, 2020 has made us know how important life is and how crucial it is to spend time with near and dear ones. Talking about closed ones in life and spending some quality time with each other, a relaxing spot is what everyone needs. This calls for a home, of course.
Everyone, whether a student or a job-driven person or an aged person, will agree with the fact that 2020 has given us all a golden opportunity to live at home with the comforting love of family and friends. Let's face it, whether it's boring being holed up at one place for so many months, but there could be no better time to get your hands upon some DIY projects to give a refreshing vibe to your home. You can very easily find a plethora of DIY home decoration ideas to hold your back and kick out the artist hidden in you. See, decorating your place is not always an alternative to cheer you up, but it is one such important job you came across when you are relocated to a new apartment. To convert your apartment into a home, home decoration is what strikes your mind at first.
"For a house to be successful, the objects in it must communicate with one another, respond and balance one another." – Andre Putman.
Whether you're struggling to get more storage space at your place or willing to organize your stuff like electronics and furniture at the new site correctly and creatively to make a new place your home; you can take help from the home décor ideas to upgrade the lackluster design of your new apartment to which you re recently relocated. If you have been so busy establishing your business in this new city and not getting time to style your home, then here we are with some fantastic and splendid home décor ideas to get your back.
"I am going to make everything around me beautiful; that will be my life." – Elsie de Wolfe.
So, without any further ado, let us get started with the ideas of home design trends 2021:
1. Choose more comforting paint colors
To make the new place worth living, it is very much needed that you choose one such color to which you do not confine. A perfect color is the one that relaxes you and makes you feel like spending more time at your place. That is why; everyone should be very cautious and selective while painting the house because it is one time job. You can easily change your furniture and home décor items, but when it comes to repainting your home, the task becomes daunting, tiring, and of course, time-consuming.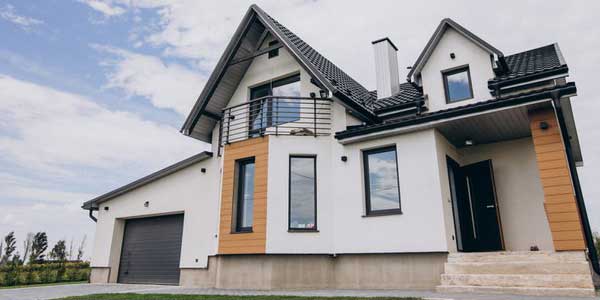 If we talk about the colors that are in trend in 2021, then blue and gray tones are something on which you can rely to make your place more lively and refreshing.
2. Invest in indoor plants
Well, 2020 has made us understand that how important it is to stay close to nature as humanmade things can find an end gradually or with time, but nature is what will keep you full of life. Including small green indoor plants and trees in your home decoration checklist will fill your place with fresh and good vibes. If we talk about the 2021 trend, then yes, of course, green plants will spread their charm once again. To give an aesthetic look and feel to your home, you can surely invest a good amount of money in buying plants for home decoration mainstay. You can keep plants near the staircase, drawing room, library, kitchen, living room, and bedroom too. To make your entrance memorable and a little royal, you can place a big planter with the plant at your entrance door as well.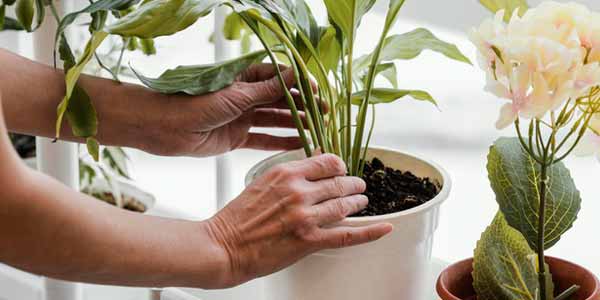 If you are confuse about why to include plants in your home décor, then these reasons will help you make the perfect decision:
Keeping plants in your home will freshen up the surrounding air.
Green plants will surely bring more clarity at your place.
These green beauties help you bring calmness to your nature.
You can use small and cute plants with a quirky vase as tabletop decors to decorate your tables and shelves.
Plants will help to reduce the stress and tension of the whole day and make you relax at your home at the end of every day.
"Design is coming to grips with one's real lifestyle; one's real place in the world. Rooms should not be put together for show but to nourish one's well being." – Albert Hadley
3. Try to include "DARK" backdrops
Apart from blue and gray tones, dark is the word you can trust to give your place an all different vibe this 2021. Charcoal black and chocolaty brown are some of the dark shades you can consider to vibe your new home. One more idea to include a dark color in your bedroom or study room is to use the dark background as a backdrop. You can paint three walls with some patterns on them, and one wall you can paint dark to use as a backdrop for aesthetic photo shoots and video recordings.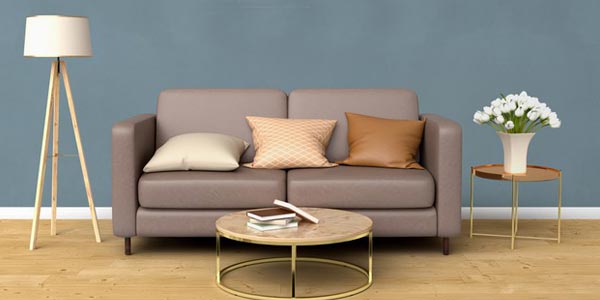 4. A knotted chandelier for halls
The chandelier is something placing which is a small room makes it look big and more stylish, of course. People went crazy for the chandelier loaded with candles after "Hum Dil De Chuke Sanam" was released. Well, we don't want to be Nandni and Sameer now and play that Aankh-Micholi game in 2021. That is why; here we are spilling the beans for the best and the most trending chandelier of 2021, i.e., a knotted one. Yes, braids and knots are back in trend, and this time, they have made a comeback with gorgeous glass chandeliers. A chandelier is one such decorative piece that makes your place party-ready. So, give a try to the braided and knotted light fixtures for hanging chandeliers. These artistic beauties will turn out to be a perfect addition to a normal neutral room.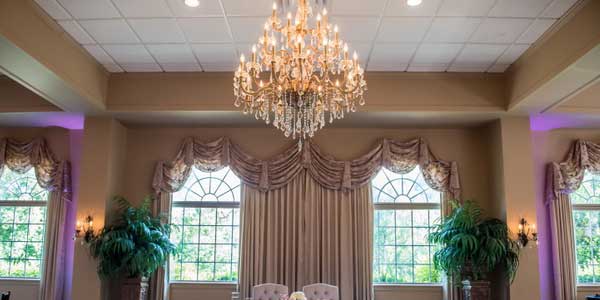 "The details are not the details; they make the design." – Charles Eames.
5. Brighten your life with perfect lights
After decorating your hall with a quirky and trendy chandelier, this is the time to include lights in some other parts of your house. See, placing lights totally depends on the person's choice as blingy and glittery lights is not everyone's personality, and on the other hand, snowy and dim lights are not preferred by many. That is why; it is recommended to choose the type of light as per your preference and liking. But, we are sure that including lights in different parts of your home will make it more energetic, bright, and, of course, full of life. If you are willing to make your living room more comfortable and a bit unique, then add some snowy or noonish lights as they will not irritate you but will motivate you to sit back and relax. For your kitchen, library, storeroom, and bedrooms, you can replace your bulbs with some different small lights making your home warm and comforting.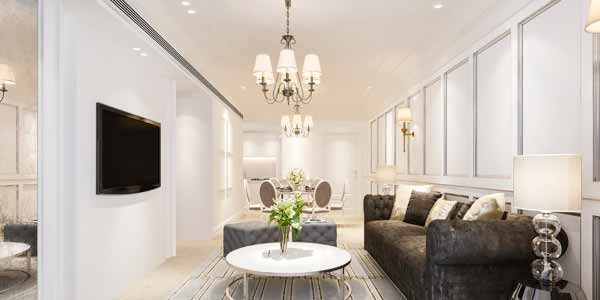 If you are not sure which type of light will vibe with your place, then this categorization will come in handy for you, for sure:
Lights mounted with the ceiling will be perfect for areas like kitchen, library, storehouse, bedrooms, and living rooms.
Pendants and quirky light fixers will work perfectly for decorating areas like halls and living rooms to make the place party-ready.
Including dim light bulbs in your cozy corners will enhance your mood and will save money as well.
6. Diamond texture is again in trend
In earlier days, many years back, you must have seen diamond-patterned titles and wallpapers used to give a new look to the flooring. With time, you can witness many changes in the home decoration ideas, but one thing that is still not changed is "Diamond." The titles, wallpapers, and even glass decors are engraved with diamond cuttings and patterns to give them a whole new and quirky look. You can consider blue and black tiles having different diamond-shaped designs over it for the flooring. Even if you are willing to revamp your place with a wooden floor, a diamond pattern will get the job done correctly and flawlessly.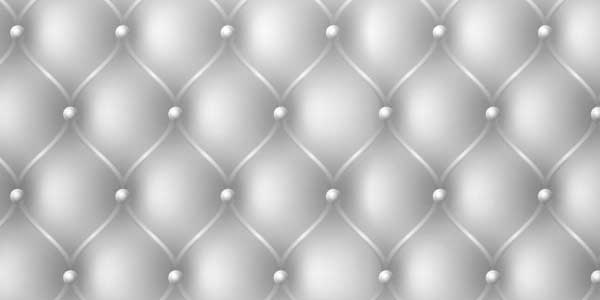 "Simplicity is the ultimate sophistication." – Leonardo da Vinci.
7. Focus on multipurpose spaces
As we have discussed above that the main purpose of decorating your home is not only time pass. But, more than cheering you up, home revamping is done to make the place more spacious and use the space properly as no one likes to see a mess from day to night. With the pandemic year, everyone has made their home their office. And if there are two working persons in the family, you must be struggling to find space for two mini offices. This calls for creating multipurpose spaces in your place so that no one needs to struggle for their personal space.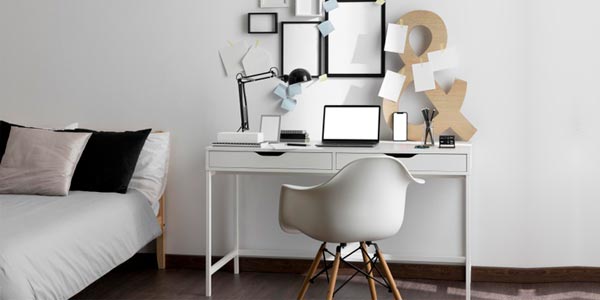 With the help of multipurpose spaces at your place, you can have your classroom in your living room, your office in your bedroom, and your operational gym in your kitchen. Isn't it fascinating? Yes, of course, it is, and not only engaging but a modern way of home decoration in which you are creating multipurpose uses for that same piece of space in your house.
8. Give your home an old-world experience
Well, 2019 is the year when GOT fans were relieved by knowing who got the throne. This series has been one of the most fascinating and interesting ones because of the impressive story plot and for showing us the old-world designs. If you are also a GOT fan and want to redesign your living room or any other area with GOT themed design, then this is indeed one of the most perfect ways to make your home quirky and interesting that will grab the visitors' attention for sure.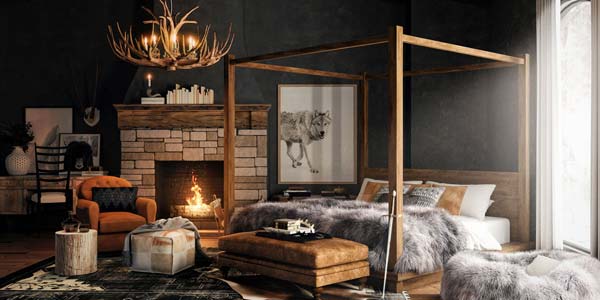 Having dark walls with wooden floors and ceilings, aesthetic chandeliers, and ancient candle holders, you can revamp your room and makes it more relaxed, stylish, and, of course, to resemble your GOT fandom.
"The best design projects are the ones where people broke the rules." – Nate Berkus.
9. Give a try to cottagecore balcony
The balcony is indeed one of the most essential parts of every house. Decorating your patio or leaving it the way it is totally and entirely depends on your choice and taste. But, if you love to spend some quality time on your balcony sipping tea or coffee, it becomes very important to give your patio a relaxing and new look. To get the job done, you can give it a "Cottagecore" inspired look.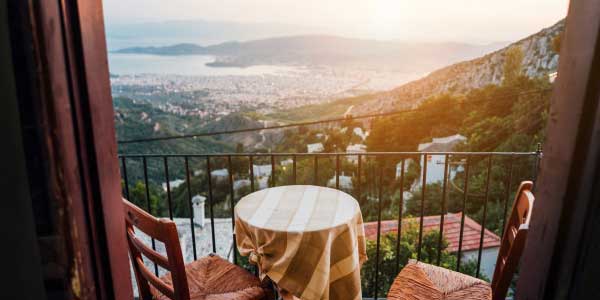 Cottagecore can be both simple and stylish. It is again on to you the way you want to customize your balcony. You can place some small or bushy plants there and pair the vibe with a small center table. Choose a small circular table and a little rustic wood stool or armchair to pair it up with the round table and you are done.
10. Embrace wooden decors more in 2021
We have already discussed diamond-shaped flooring before in this article. Woods have always been associated with ancient times and class. Having wooden stairs at your place gives a whole new look to your place. Similarly, including wooden décor items like tabletops, vases, planters, ladders, etc. in your room give an aesthetic vibe to your home. If you explore the market a bit, you will come across various woods like Scandinavian blonde or Oak. You can choose the type of wood and can ask the carpenters to design the kind of piece you want for your place. Including wooden items in your new home will make it more beautiful, classic, different, and of course, stylish.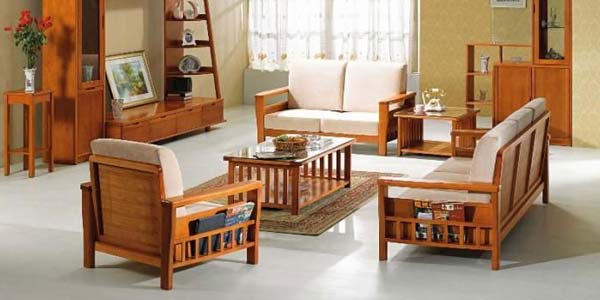 "Luxury, to me, is not about buying expensive things; it's about living in a way where you appreciate things." – Oscar de la Renta.
11. Bring comfort with rounded furniture
Furniture is one such thing which you buy as many but will feel less and missing. From sofas to armchairs to tables and many more, you have a plethora of options for furniture shopping. But, when it comes to furniture setting, the task is easier said than done. To make your place look classic and patterned, it is advised that you go for round and circular sofas and armchairs. While selecting furniture, the first and foremost thing is comfort. If the furniture you are buying is comfortable, then it the one you want. A circular piece is something on which you can comfortably sit, and binge watches your favorite series. So, ditch fancy and traditional concepts in case of furniture shopping and give priority to the comfort level.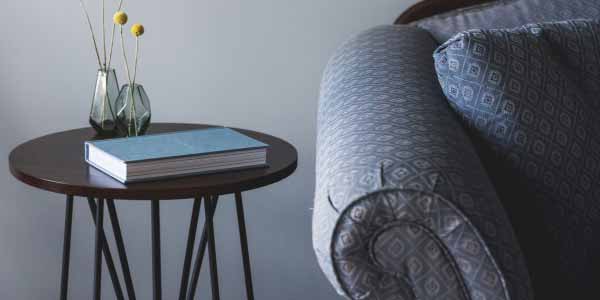 12. Rewind Memories with photo gallery
One more unique addition to your new home will be a collection of some special photos of yours with your family and friends. Basically, two ways are there in which you can carry out this home decoration idea. We will discuss both one by one here.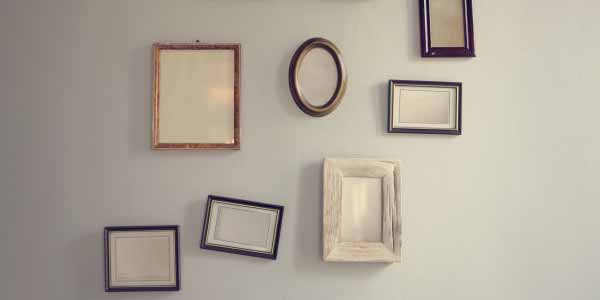 1. Photo gallery wall
So, the first one is to pick all the memorable photos of yours and get them framed in big and quirky frames as you are going to display them on one of the walls in your living room. The basic drill that you have to follow while choosing the photos is pick either some of your famous photos or your those photos that are depicting your achievements like graduation day or promotion in office. Choose cute, vintage, and quirky oversized frames to frame your pictures for decorating your wall with some of the best moments in your life.
2. Decorate entrance with photos
One more special way to use your photos for decoration is to display them on the way from the entrance to the living room. There must be a passage connecting your main door entrance with the living room or hall. You can use these photo frames to decorate that passage and make it worth walking.
If you are not comfortable displaying your photographs, then as an alternative, you can use some painting framed in oversized frames for displaying on the wall and through the passage.
"For those who are afraid of mixing different wood tones, I would say not only can you, but you must. If all woods are the same, it looks like bad hotel decorating." – Alexa Hampton.
Closing Thoughts
Aforementioned are some trending and popular 2021 home decoration ideas that will help you upgrade your apartment and make it what you can call your "Home Sweet Home." No matter how exciting and fun decorating your home is, but it is also a fact that redesigning your home from top to bottom is not at all a cheap affair. This is going to be extremely expensive for you if you are doing it from the start, like buying new furniture, electronics, and home decorating stuff. That is why; it is always recommended to move all your stuff from the old location to the new one so that you don't need to spend any extra penny for setting your home.
Shifting your place is easier said than done, and that is why; we at Thepackersmovers.com provide the customers with easy and hassle-free packing and moving. This is one such online platform that gives the movers with verified and genuine packers and movers in Chennai, Hyderabad, Mumbai, and all across India. People who are willing to move internationally can also get their hands on the best moving companies in the USA, the UK, the UAE, and worldwide. So, without wasting any more time, give these trash-to-treasure home decoration ideas a try to make your place worth living and creating memories.
"As we evolve, our homes should too." – Suzanne Tucker.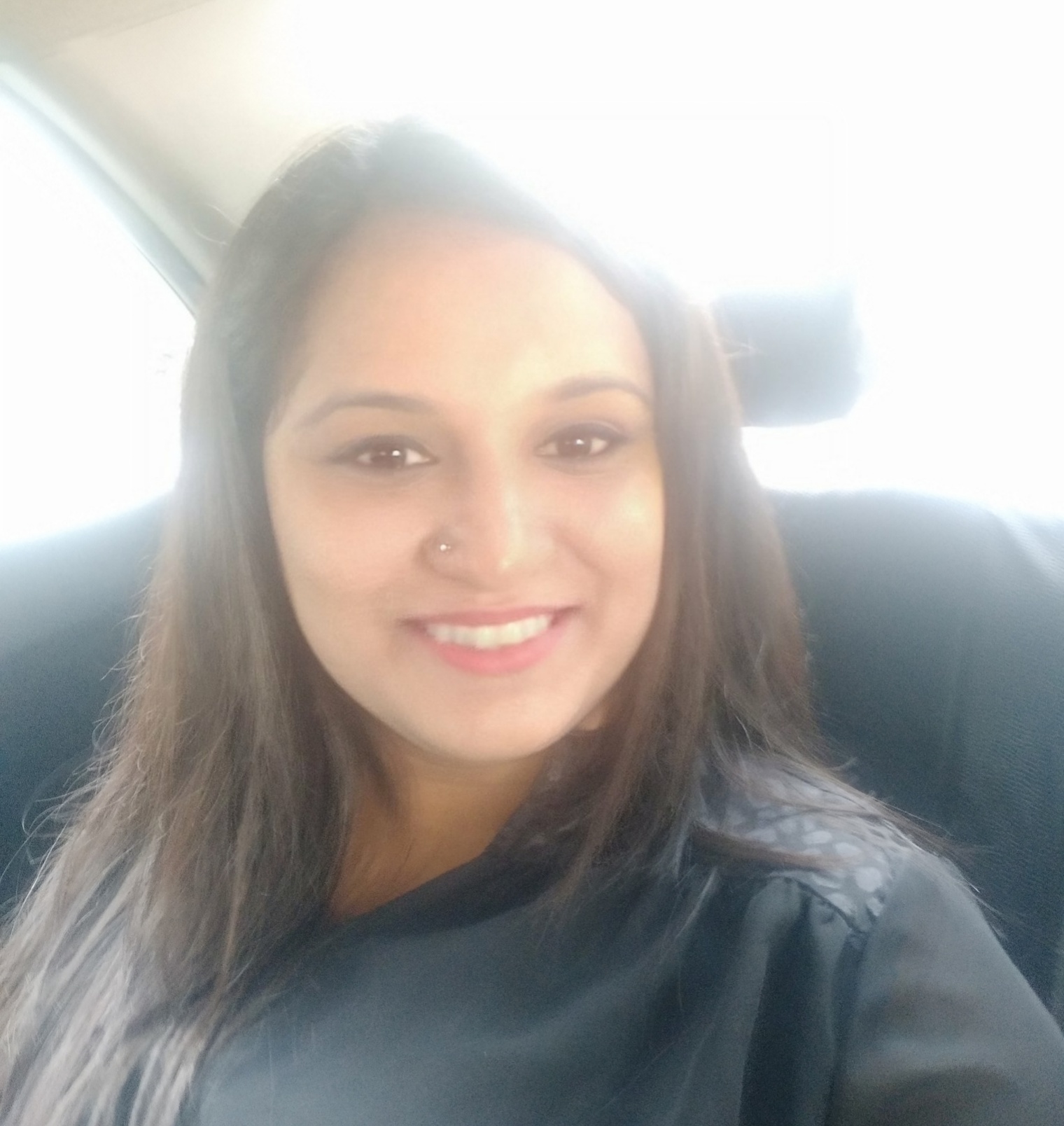 Latest posts by Sakshi Ecavade
(see all)