7 Simple Tips to Make Relocation an Enjoyable Experience!
Are you assuming difficulties in Noida relocation? No need to worry as the best way to tackle this problem is to hire Noida packers and movers and make your shifting experience pleasant. Shifting is actually very tough task to do. Especially for an individual it's a too tricky task so hiring packers and movers is not a bad idea in any case. Many people have no idea what packers and movers do. So for all who need to know, Movers and packers team helps you in shifting process from packaging to unloading. They avail a better and professional facility for shifting your home, office or car in a very proper manner.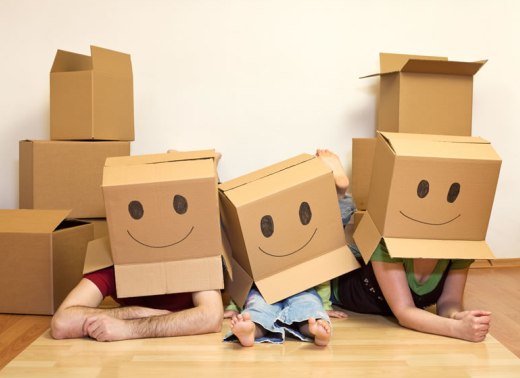 The professional packers and movers assure supreme safety of valuable goods in every process of packing and shifting. They also provide car carrier services that assure the safe shifting of car at your desired destination. If you are new in Noida, then it's a good idea to make your shifting reliable without any hustle with thepackersmovers. Noida Packers and movers provides best services for relocation to the home goods, official goods, industrial and factories goods, pet animals and vehicles with excellent Technology and safety in all over India. Some people find difficulties in choosing the best and reliable packers and movers and then they take a wrong decision in selection. There are some tips that help in making your shifting an enjoyable experience:
Always keep in mind to take insurance of every household thing. This decision provides you a tension free shifting process. Insurance is the most important part because in case any damage occurs to your goods then compensate the price of all goods.
In case of car shifting, packers and movers provide a car carriers in Noida (www.thepackersmovers.com/car-carriers/car-carriers-noida.html) that assure your hustle free car shifting at your desired destination.
Movers and packers provide the facility of standby trucks and security supervisors at various locations in the way of final destination to handle any kind of emergencies and also ensure tamper-proof locking of the shipment while in transportation.
They also provide personal lock facility to your every household and official goods for proper safety.
Always choose fabric sheets for packaging materials that also protect goods from damaging and scratching.
Choose the movers and packers service which includes Plant carrier and cages for pets are also made, in case you want to shift your plant and pets at your desired destination.
Choose wide distributed and strong transported network of packers and movers. With the help of these networks they can easily shifter number of goods at the desired location in short span of time without any hustle or obstacles.
Make your journey carefree and hustle free with The Packers Movers ; an online directory portal which avail a best kind of relocation service with all professional touch and experiences. Noida is developing city, so the facility of movers and packers are available at different places. To avail such services check out www.thepackersmovers.com and feel the best and pleasant shifting experience.