There can be endless reasons that can urge you to move to a different place. These can be on professional front or due to financial reasons. Sometimes, even psychological factors urge you to shift to a new city. If you have planned to move to a distant state, say Kerala, one of the most nitpicky dilemmas that you might be encountering is to decide how to go about it- managing it on your own or by hiring packers and movers in Kerala (www.thepackersmovers.com/locations/packers-and-movers-kerala.html). Well, that purely depends upon your requirement for your move and the distance you need to travel.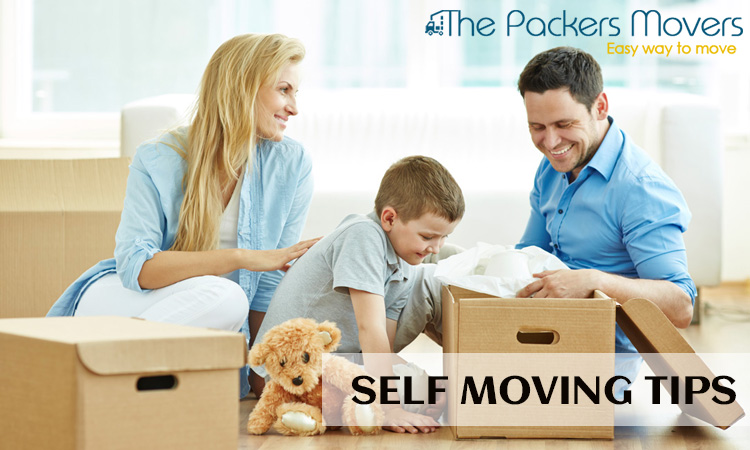 Broadly, the decision to choose between doing-it-yourself and hiring experts for the task depends on two factors: time taken and cost involved. While hiring Professional packers and movers for your move can save a lot of time and effort, but the cost involved in the process can be exorbitantly high. In contrast to this process, choose to plan the entire relocation on your own and might help you in saving some funds, but this decision might land you up consuming lot of time and compromise with quality and efficiency. When you are simply unable to decide between these two options, there's a third alternative for you, and that is Self-service moving.
Self-service Moving: An Introduction
These days, the idea of Self-service moving is gaining much popularity in the global scenario as a perfect alternative for financial management as compared to full service moving.
Suppose, if you have planned to move your stuff on your own but at the same time feel tentative to drive a rented truck throughout the countryside to your new location. In such situation, self-service moving or simply self moving is an alternative in which Professional packers and movers provide you rather a limited service. Their responsibility is to simply drive the relocation vehicle from the loading destination to the new location. In contrast to the full service Professional Packers and Movers, who would pack your lodgings and transport them to your new home and then unload and rearrange them (if you wish them to), the self-moving simply takes charge of trans-locating your goods to your doorstep in the stipulated time.
Self Moving without Any Hassle: How to Go About It?
With the intimidating task of transporting your goods already solved, you now need to focus on the responsibility of packing & unpacking and loading & unloading your goods. Though this is really an economic way to relocate due to the clear-cut process, it can take a heavy toll on your body, with all burden of packaging on your shoulders. Below are some effective self moving tips to ease your task:
Organise systematically: This is one of the most fundamental self moving tips for a safe move. Make sure that cartons with breakable items are stacked on top to prevent them from being crushed, while brawny items are to be placed at the bottom.
Never pile up your tasks: Instead of getting hectic with too much steps in a single day, it is better that you plan out how much you can manage to do each day. After you've fixed your final date of moving, you must schedule your tasks as to figure out how much you need to do every day.
Arrange for the boxes and cartons in advance: Often it is noticed that in haste, people arrange for cartons that are unbefitting for the move. As to avoid the last minute rush, it is always advisable to get your boxes and cartons for packing at least one month in advance.
These are few effective self moving tips for managing your move in hassle-free way. For more tips explore Thepackersmovers.com, the trusted online directory for hiring Professional packers and movers across India.