Essential Office Moving Checklist
Like there are times when we need to change our homes, sometimes, the need to move office arises too. And no matter what the reason for office shifting is, no one can deny that office relocations are messy and impact multiple lives directly and indirectly.
But we can ease the complications and manage the mess with proper planning to move our office from one place to another. This requires multiple steps, but when every step is executed properly, the work will become more manageable, and the final result will be way better than expected.
Let us unfold the secrets to what you should have in your office moving checklist to help you relocate your office smoothly and swiftly.
Consider all the needs of your office before moving
It may look like relocating a corporate office is only about putting the furniture and electronics from one place to another. But the entire picture is different than that.
First and foremost, proper planning is required. This planning should consider all crucial areas directly affecting the business and its growth. No matter the reason behind office shifting, your planning for office moving checklist should be foolproof. Here are some points you should study to know how to shift office smoothly:
Company's growth
Your future office should be made according to the growth point at where your company is currently standing. This means all the missing or dysfunctional things in the previous office should now be replaced with new ones.
For example, if your company's growth needs bigger physical space to work, this is your time to have it. From enhancing a business's value, ethos, and work culture, one must also increase space for work. Install more workstations, have improved technology, make room for creativity and collaboration, and ensure that your new office is more equipped for business growth than the previous one.
Hire new talent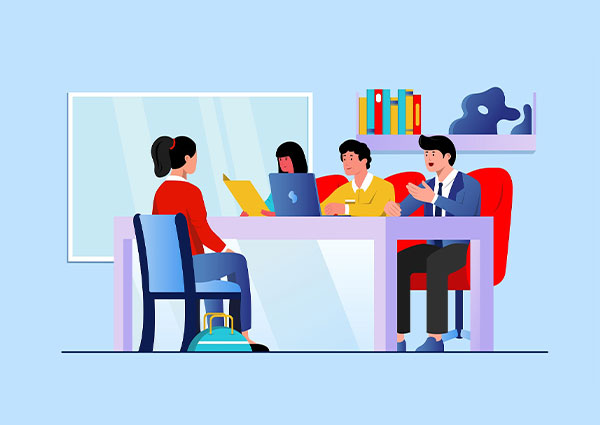 When your office space has increased, the room to employ new talents must have increased simultaneously. Make sure to fill that space in. Hire new talent in all the areas where you need more ideas and work to be done. Create more departments and experiment with new minds and young people on various strategies related to your business. This will ensure your business only see profits once you are done with shifting office to a new location.
Have better infra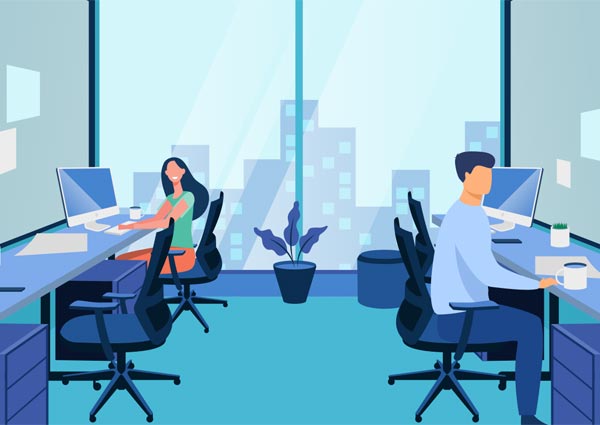 So many people want to design and decorate their offices according to new trends and tastes. And since the entire office's look and infra greatly affect the company's reputation, this is the best time to improve it. The empty spaces and no employees will allow you to take your time and get things done. So that when finally, you relocate the office to that place, no changes are required at all. It is all glowing and looking its best.
Office location
Another primary thing to work on is selecting the location of your office mindfully. the place should be selected keeping the productivity of your employees in mind. If you choose a busy area that has constant traffic noise and chaos going on, it can hamper your employees' peace of mind. As a result, their focus will be lost, and they get distracted easily and often, with can reflect in their work.
So, try to choose a quiet place. A place where there is enough sunlight and it has greenery around to cheer up the mood of your workers. Apart from that, it should also have necessities like eateries and public transportation. But all of this with little to no noise pollution.
Plan your move before executing it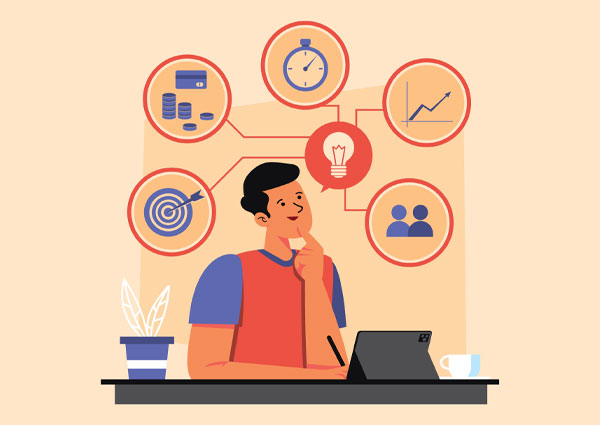 We must always have a blueprint of what we are about to unfold on a bigger scale. And shifting office to a new location is a major task to accomplish. Hence, it would be best if you had a proper office moving checklist for every other step. Here is a mini guide to your next step:
Have a blueprint of your current office, the location of every department, and where everything is stationed. This will prepare you to pack everything properly.
Keep a note of all necessary papers, documents, and files that are crucial for the business. Shifting them carefully is essential; hence, knowing where every confidential detail is stored is also important.
Take note of all the current projects your employees are working on. See which major and important projects are and see if anything gets affected by shifting the office to a new location. Also, plan how you will continue the work on these projects after office relocation.
Compare your current location with your new location. See what things were missing in this office that needs to be there in the new one. Take note of everything that needs repairing as this is the right time to fix all the faults, especially in the infra of the office.
Have a team meeting after considering all important things and plan a relocation date. This date should be ideal, and no important task should get affected during shifting on the desired date.
Once all these things get done and dusted, you must book packers and movers for office relocation service. They will take care of your big corporate shift and provide you with all your necessities. Special moving services in India provide relocation services, especially for corporate shifting. Call them and book on time.
Budget planning and identifying cost for office relocation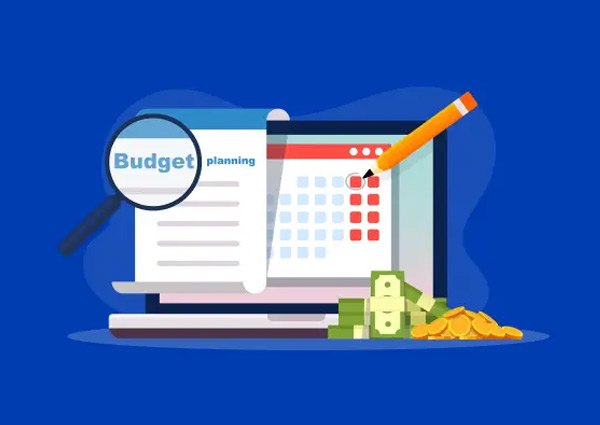 Even if you are shifting office on an urgent basis and your office shifting to a new location is inevitable, calculating the office shifting charges and setting a budget is important. You're mistaken if you think office relocation only includes the cost of packers and movers. The cost of packing and moving the office is one aspect of the expenses you must bear for office relocation. Multiple things need attention when shifting office, and all of them are unavoidable.
Here is a list of all the major expenses a company has to bear when they are shifting office to a new location. Remember to add it to your essential office moving checklist.
Rent for new properties
An advance deposit of rent
Security deposit
Cost of utilities
Insurance
Service charges
The expense of packing and moving company
Interior decoration fee
Repairing and management fee
Storage fee
Miscellaneous expenses
This is a checklist for your office relocation expenses that you have to go through while shifting the office to a new location. See if all these expenses match your office-shifting budget or if you need some modifications. After all, if your office relocation is confirmed, you can manage a few of these expenses but not ignore or avoid them.
Make another office relocation blueprint for the final day of shifting
A lot of planning and plotting occurs when you shift an entire business to a new location. Your entire professional abode will have a new place and identity. So, leaving no stone unturned for a smooth and successful shifting is important.
You must make the next essential office moving checklist for the final day of shifting. The answer to How to shift office also comes with multiple other essential questions like what to do on the office moving day and how to have a seamless office shifting.
Here is how you should make the office moving checklist based on all the important tasks that should be done properly:
Divide sections and appoint a manager for each section. These sections should be like one for all the furniture, one for electronics, one for IT equipment, one for files and folders, and others like kitchen and canteen stuff, store room things, etc. This will keep you updated on the office shifting status of each of these departments.
Ask your employees to remove all their stuff from their tables, drawls, and cabins. So that nothing gets lost, relocation companies can focus only on shifting office goods.
Whether it's TV screens, projectors, monitors, CCTV cameras, or other delicate things, get them packed with maximum security and see if they are being loaded carefully.
Ensure the packing is waterproof and your moving company is taking care of the electronics. If water gets inside the truck, it will destroy all your IT equipment, and you will have to bear a great loss.
It is a clever idea to put things together. For example, no matter how many departments you have, files of everything should be kept together. Similarly, keyboards, mouse, screens, CPUs, laptops, office phones, tablets, cables, and wires, all these things should be transported separately. It will make your unpacking and assembling things in the new office quicker.
If you want to distinguish between various things, you can use different colors for different types of packing. Like electronics can be labeled with a blue marker, kitchen goods can be marked with yellow colour, stationery items can be labeled with red, and so on. This will doubly authenticate what each box has inside of it.
Once all these things are done, which can take an entire day or even more if your office has multiple floors, you can begin with your office shifting to a new location and reach the destination on time.
Manage security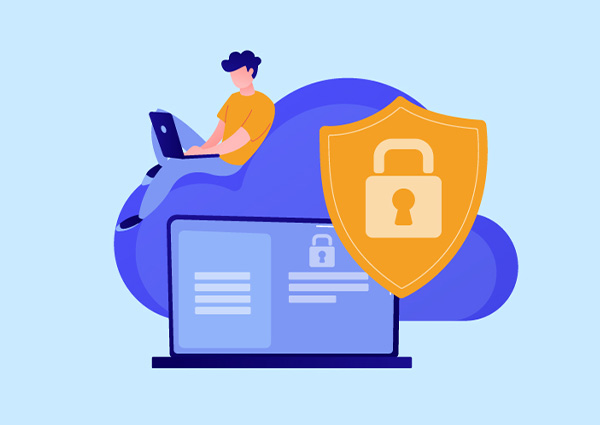 This is a major task to take care of during the entire process. From the very beginning to the end, the security of your entire office shouldn't be breached. You must appoint extra security specifically for office shifting tasks at any cost.
When your office is a mess, everything is about to relocate, and slowly, all the employees are shifting to the new office location, your office goods are at maximum risk during this time. And to prevent such incidents, CCTV cameras, security forces, alarms, and other things should be installed to protect important things.
Two types of robberies can happen. One where you might lose your laptops, phones, and other office items, but that loss will be a monetary loss. While the other robbery can be of important documents, files, and office data. This one will be a monetary loss and much more than that.
Hence, having tight security when changing your office's location is important. Keep the security installed when the shifting begins to when it ultimately ends. In both the venues of your office, the old one and the new one, ensure there are enough security measures that don't let anyone cause you any harm.
Dos and Don'ts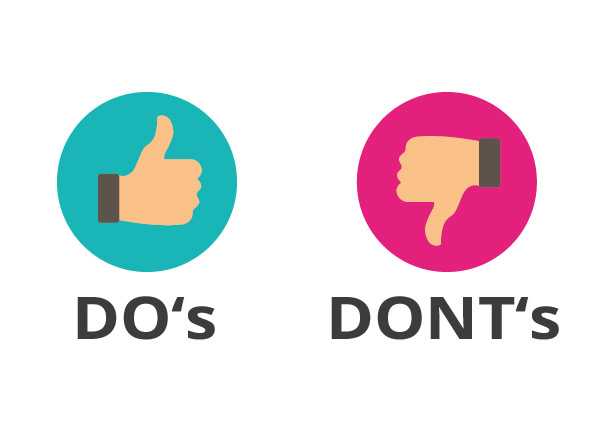 Now that we have got all the ideas for a foolproof essential office moving checklist, it's time to know all the dos and don'ts. The details below will not just make your corporate relocation strong but will also ensure you don't make mistakes during packing and moving.
Dos:
Be sure of what you are doing and why you are doing it. Shifting the office affects a lot of things. From employees to business growth, everything gets affected. So, shifting the office to a new location should be done only if there is a real need for it. Otherwise, you can have another branch and start working on it.
It is better to have an overestimation of the budget than an underestimation. Because you will plan things according to your set budget, make sure you have room for extra expenses and your budget is flexible to finance the extra cost of office movement.
Have a realistic and proper timeline for the shifting. Shifting the office with proper planning is a mature decision. Everything should be in favor of shifting from office projects to deadlines to your budgets to your current financial condition. And after that, you should consider shifting office.
Stick to the time you have chosen for shifting. Usually, a lot of planning goes into selecting one perfect date for shifting the office to a new location. Changing it can be risky, so ensure you are on time with your execution and there are no delays.
Make sure your paperwork for the shifting office is done. Rent agreements and other official things that are required must be in place.
Try to enter your new office on an auspicious date. There are so many shubh muhurat to open new office, and you must consider which one suits you the best.
Clear all your dues and pending bills before moving out of your current office.
Don'ts:
Don't rush things. Take your time with planning your move to a new office. This is a preeminent task that your office is dealing with, and speeding things up can affect important decision-making. Also, you might be unable to see other risks involved if proper planning is not done. So, take your time.
Don't move. It is the best idea always to take help from packing and moving companies when planning to inaugurate a new office.
Wait to leave your old office until everything is moved. Even if it has anything insignificant, ensure there are people to take care of it until it is moved. And wait to hand over the keys to the owner or new tenant before all your belongings are removed from the old venue of the office.
Don't hire cheap and unverified packers and movers. Thepackersmovers.com is associated with many best, budget-friendly, experienced, verified, and professional corporate movers. Call them to get quotations.
Make sure to include your customers and pay attention to your staff during the shifting task. Both these aspects are important for your office and corporate growth. Include their needs, wants, and demands while shifting. If anyone is getting too bothered with the shifting, address their issues.
Never try to cut off your necessary expenses. Shifting office is pricy, and you must not try too hard to decrease the spending. It might cost heavy losses due to damages while carelessly shifting office.
Bottom Line:
Office shifting is more challenging than home shifting. In-home shifting, only a handful of lives get affected and concerned, but in office shifting, one whole community gets directly affected. And that makes shifting the office to a new location an enormous task that must be handled with caution. If you are looking for office shifting en quires, reach out to us, and if you want more ideas on shifting or Vastu shastra for home and office, stay tuned to this space.
Latest posts by Anishka Luthra
(see all)