Interior decoration ideas for home
People like upgrading their homes and changing their interior decoration according to the latest trends. And while doing this often is not possible, having small changes from time to time in different sections of your home can actually help you keep it well-maintained and organized.
Inviting an interior decorator to the home is not always possible for multiple reasons. But no matter the problems, one must immediately upgrade their home when they think some modifications are required.
If you cannot keep up with the constantly changing style statements and go for something that can stay relevant for longer, then read the details below. We have shared some amazing tips on the best interior decoration ideas for home that are economical and impactful. Continue reading to know more.
Start with the paints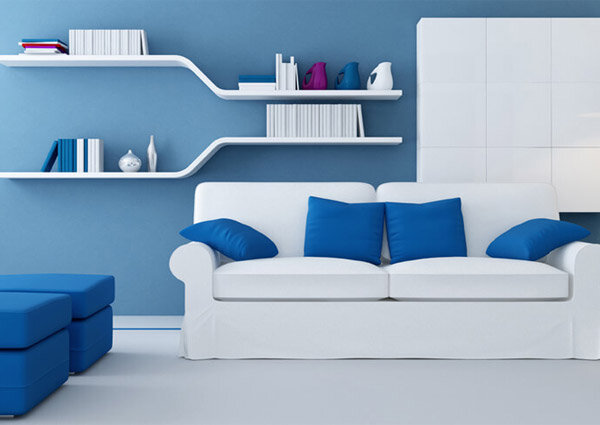 It doesn't matter how great our interior design is when we don't have the right colour palette on our walls, as it will still not give the desired impact. Having neutral colours on walls is the best way to prevent disasters when it comes to interior decoration for home.
Pastel shades at home or lighter tones of your favourite colour will give you room for creativity. Lighter walls allow the main interior decoration pieces to shine while giving the right backdrop effect. When you have subtle colours on your walls, you don't have to overthink the matching before placing new interior decoration items in your room.
Get the best interior painting tips from an expert and paint the walls of your home with colours of beauty and life.
Select the furniture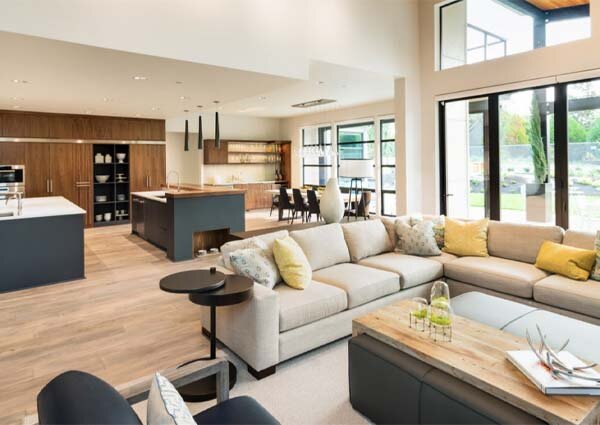 You are smarter than you think if you buy furniture based on something other than what looks good to the eye. But you buy the furniture that fits your home's interior requirements. And to know that, you should first look at what you really need to change. Is it a sofa, chair, center table, counter, or something else?
Once you know what needs to be changed or added to the room, decide the vibe of that new piece of furniture. The size, colour, and design should be pre-planned before buying something.
Having these details in mind will make sure you make the right choice while buying furniture. It will prevent you from buying just anything that won't fit in with the vibe and design of your home.
Go for vintage-style sofas that usually have darker colours with fancy backs. Or go for something trending, like soft and fluffy sofas with oversized cushions that are comfortable and look very posh.
Tip: If you want a lighter shade on your walls, select furniture of the same colour or a darker tone of deep colour. These combinations are best for furniture selection for interior design.
Curtains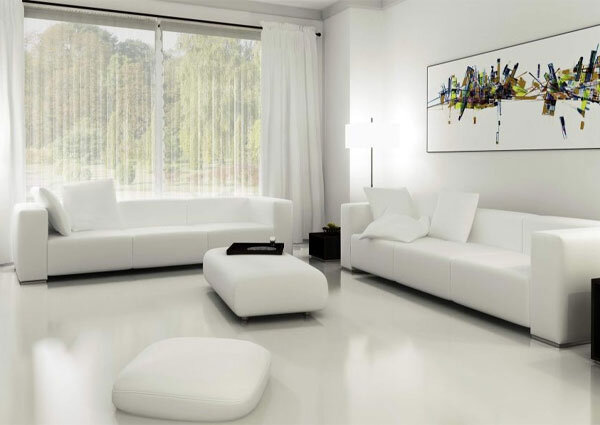 Great curtains in the right places will do the job when things work better on the walls.
Suppose you have selected white and golden as the theme of your drawing room. In this case, putting sheer white curtains on your windows and adding light-blocking white colour curtains on the sides will instantly upscale your room's look.
Then having golden showpieces, portraits with golden frames or fancy mirrors with golden borders, golden lamps hanging on the roof, and other minor details with golden colour detailing on it will enhance your colour theme game too.
If you go for dark curtains, style them the same way as mentioned above. Only change the colour of your interiors to something that will suit more with dark shade curtains.
Carpets and rugs (floor)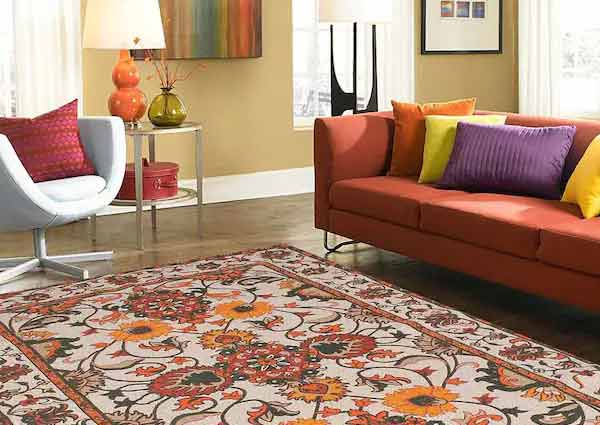 Believe it or not, floors also play a vital role in defining the look of your home. Lucky are those who are building their homes and can ensure the flooring is according to the interior design requirements of the home.
But if you are not building a new home or changing your home's flooring, there is no need to be disheartened. Nowadays, carpets and rugs know how to change the game of interior decoration of home and align everything under the theme.
Suppose there's a space in your home that looks top-notch. But the floor needs to cooperate to let the home interior decoration shine. It's time to add a suitable wall-to-wall carpet that will support the furniture's vibe and design and cover all the outdated flooring effortlessly.
Having wall-to-wall carpets also ease the cleaning of that room. You can use a vacuum cleaner to clean the carpets regularly and occasionally give them for dry cleaning. And until the carpets return from the dry cleaners, you can let the floor breathe in some fresh air so that the natural stone doesn't get damaged.
Showpieces for decoration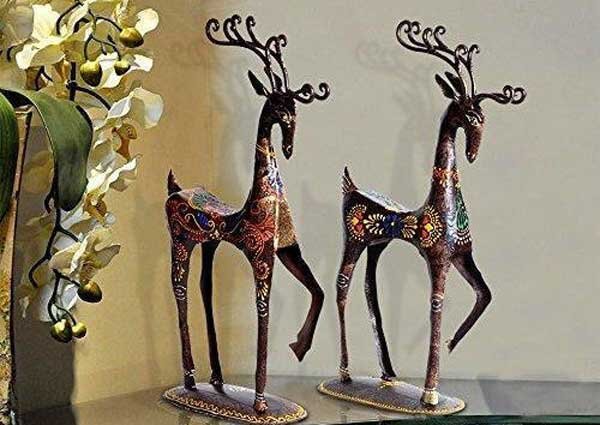 It is optional to decorate your house with multiple show pieces but placing a few posh pieces in prominent places in your home will do the job, like a big vase with real flowers on the center table of your living room or a 3 feet tall giant copper vase on one side of a room with colorful tree branches in it giving a chic look.
Notice areas of your home that look bland and need some upliftment. See if it needs a big thing to correct the design of that area or if a small piece of item would work. Plan your home decor ideas accordingly, and then buy the interior decoration items for that particular space.
Remember, you must only buy items according to a theme sometimes. Sometimes, in some sections of your home, you must thoughtfully break the monopoly of the theme there. Do that so seamlessly that it looks like a work of art to your guests.
Just the right draperies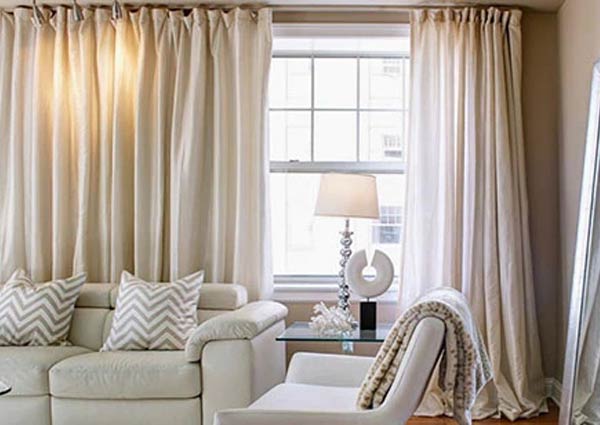 Apart from curtains that play a prominent role in the interior decoration of a home, table cloth, cushion covers, carpets, mats, chair covers, etc., are important areas for interior decoration too.
You must choose the colour and pattern of these fabrics carefully, as they can change the whole game of your interior decoration.
Having colourful cushion covers on a deep-coloured sofa set will work great. You can have a combination of two colours on the cushion for light-colored sofa sets and style it differently. These combinations are currently trending and look very impactful.
Wallhangings and paintings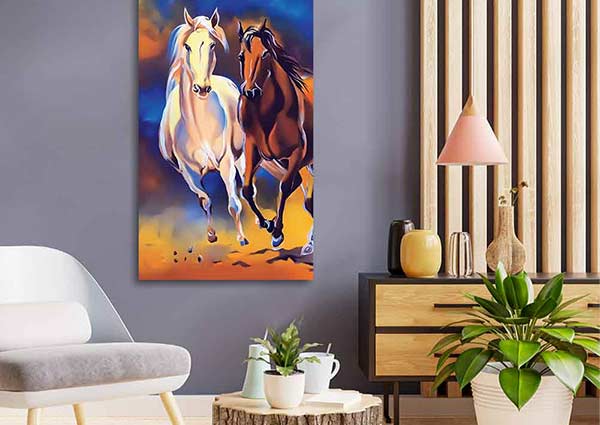 Having too much stuff on your walls is not appreciated anymore. Having an accent wall in a particular corner of your home is trending. And hanging pictures and portraits on walls never go out of style. You only have to learn new ideas to place them more gracefully.
Add sceneries or paintings of flowers on the walls of your staircase, or add 2-3 family pictures on a wall inside your living room. Make sure to have the frames in proportion and place them in a synchronized manner on the wall.
Placing them near the staircase or outside your main door will give a more welcoming look. While adding them to your living room or any other significant area in your home will give warm vibes to the place.
Lighting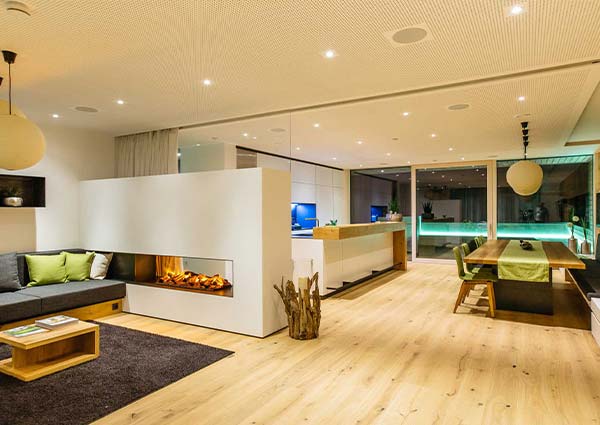 No matter how carefully and intensely you design your house, if your home's lighting is not appropriate, all your efforts will go in vain.
You must have balanced lighting in every room. For example, all areas should sync if your drawing room has dim yellow lighting. And same goes for the natural white light in bedrooms. On the other hand, your living room should have some bright lighting as it is a welcoming space for guests. And welcoming spaces should always be appropriately lit.
So, if you want all those interior decoration ideas to work magically, then make sure they have the support of the proper lighting backing them.
Tips and tricks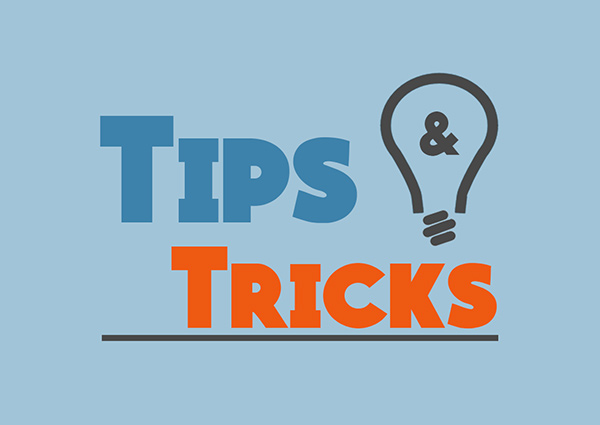 Now that you know how to innovate your space with the help of the best interior decoration ideas for your home, you should know some tricks that will help you complete the task in a finer way.
Remove old cushions
If they are old and lifeless, throw them off and buy new ones. Do this before buying new fabric for them so that the look doesn't get hampered.
Always test your paints before final application
A paint colour that looks great in the bucket might not look as good on the walls. A lighter or darker tone might be required on walls for the desired effect. So always have testers for your wall paints.
Innovate before you buy
One must always check all the areas of their home before buying new furniture or interior decoration items. Reusing things before spending money on new ones is by far the best advice you will get for interior decoration ideas. Try placing furniture in new places in different rooms. Check your attic for old artifacts, show pieces, and paintings, and try to place them in your home. This will save a lot of your time and money.
Try not to keep delicate items in dangerous places
Showpieces, hangings, and paintings should be placed only in areas where they don't pose any danger or risk anyone's safety.
Be economical but not cheap
When you buy anything for your home interior decoration, make a budget but don't stick to it. If a high-quality product is slightly out of your budget, don't skip buying it. Exclusive things might not come again and it's better to spend extra bugs now than regret not doing so later on.
Always check online
Looking for interior decoration items online on websites like Amazon.in gives you more creative ideas for home decoration. It also saves you time and money.
Be innovative with colours – Don't just have a completely dark or light theme for your home interior decoration. Blend the shades nicely and have a balanced colour palette for your home.
Bottom line
People take their home interior decoration a lot more seriously than you think. And it is also one of the most important things to upgrade your lifestyle. So, if you are into upgrading your lifestyle, upgrade your home first. It will also soothe your mind if you like being creative sometimes.
Just remember, it is always quality over quantity. Even if you upscale one prominent corner of your home at a time, that will be enough. Such minor upgrades will ensure your entire home's transformation slowly.
Watch this space for more details on home shifting, home decoration, and auspicious time for Griha Pravesh.
Latest posts by Anishka Luthra
(see all)