Cheap And Best Interior Designers In Delhi
Interior designing need not be an expensive affair all the time. Even budget-friendly interior decoration is possible. Interior decoration is all about making your space look brighter, livelier, roomier, and more elegant.
Expert designers also add utility to this list of objectives. To find an expert interior designer in your area, search with the phrase interior decorator near me using your phone's browser.
The followings are a few interior designers in Delhi that offer pocket-friendly revamp options.
1. Mad Design
Phone – 8373975358/ 9899678338
E-Mail – contact@maddesign.in
2. Ekta Khanna Design Studio
Phone – 9811991129
E-Mail – ekta@ekds.in
3. Denotation Design
Phone – (011) 26340274
E-Mail – denotation@gmail.com
4. Esthetics Interior
Phone – 9999992100
E-Mail – hiteshdoonga@gmail.com
5. Bhartiya Design Party
Phone – 9971138634
E-Mail – namaste@bhartiyadesignparty.com
6. Layout Stories
Phone – 9289400006
E-mail – layoutstories1@gmail.com
7. The Works Interiors
Phone – 011-42411443
E-Mail – contact@theworksinteriors.com
How To Select An Interior Designer In Delhi
As a metropolitan city and the capital of India, Delhi has many premium-grade interior designing firms within its territory. However, interior designing does not always mean an expensive makeover. Budget-friendly creative ideas for space remodelling are not rare to find these days. When you choose an interior designer for your home or office, consider the following aspects to pick the best.
Your Involvement In Designing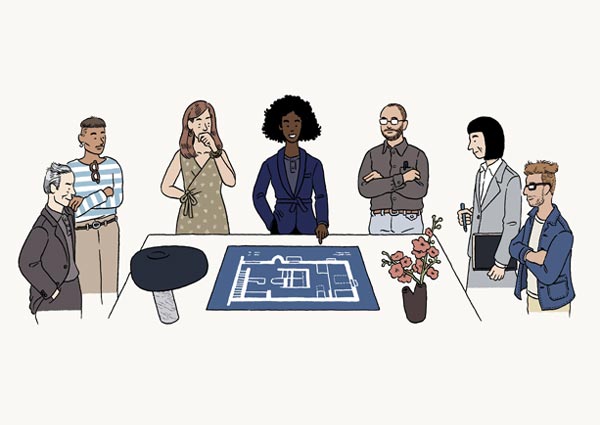 Reputed interior designers never ignore the precious and valuable inputs of their clients. When you hire an interior design company, make sure they involve their clients in the decision-making process.
Since they remodel your space, the professionals should integrate you with the entire plan and ask for your approval before going ahead with their ideas.
Consult with At Least Three Designers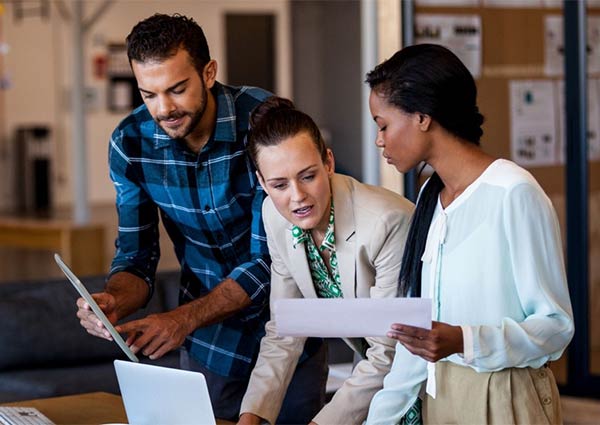 Never settle for the first interior designer you meet. You might be missing something outstanding if you do not meet at least three designers for your requirements. Each of them will offer you different ideas, prices, time requirements, and more.
Compare these options to choose the best for you. Without alternatives, your choice is less likely to be optimal. Therefore, consult at least three to four interior designers in Delhi before confirming gone.
Pick the one Who Came Prepared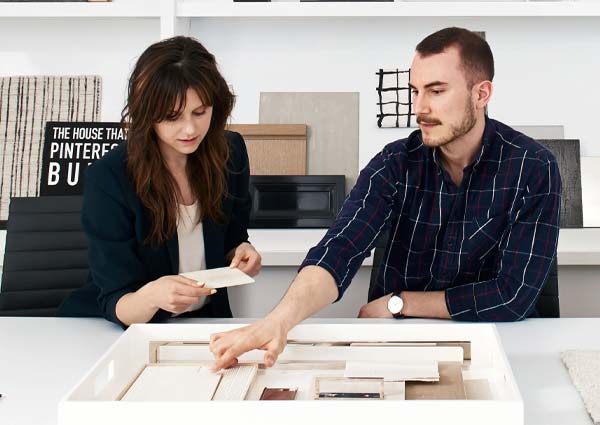 An interior designer should come with images, ideas, plans, and layouts. If the interior designing firm does not come prepared with its portfolio, it might have a ready-to-go setup at all.
Will you be interested in hiring an interior design firm with no experience or professionalism? Certainly not! Therefore, choose an interior design firm that comes with all you need to trust their services.
Interior Designers Within Your Budget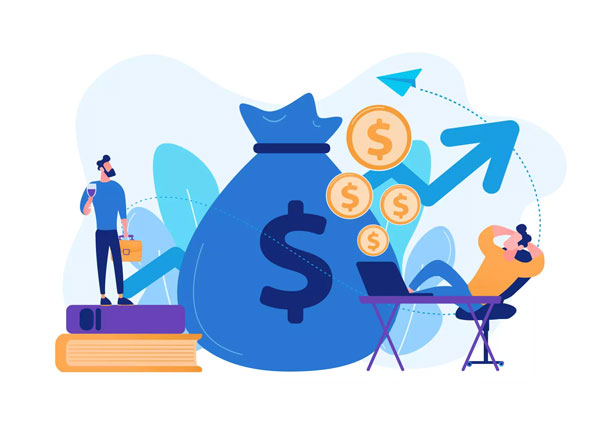 Discuss your budget restrictions with the interior designer before you hire them. If the designer agrees to do the work within the budget, you can go ahead with the deal. However, if the designer offers a plan that exceeds your budget considerably, try to contact a few more designers.
In Delhi, you will find several interior designers ready to offer smart and innovative interior design at a low budget. You can type interior decoration near me on your mobile to get the contact detail of the best interior designers near you.
Level Of Comfort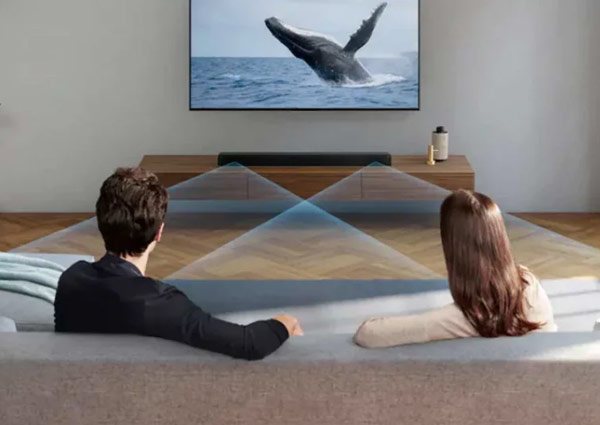 When it comes to interior designing, you hand over the responsibility of revamping the look and feel of the place you call home. Therefore, your choice has to be meticulous and error-free. If you can't feel comfortable with your interior designer, you cannot expect satisfactory results in the end.
Communication between the client and the designer remains one of the vital aspects of effective space remodelling. The level of comfort the two parties share contributes to this ease of communication. Therefore, never settle for an interior designer with whom you do not feel comfortable.
Transparency Regarding Style And Theme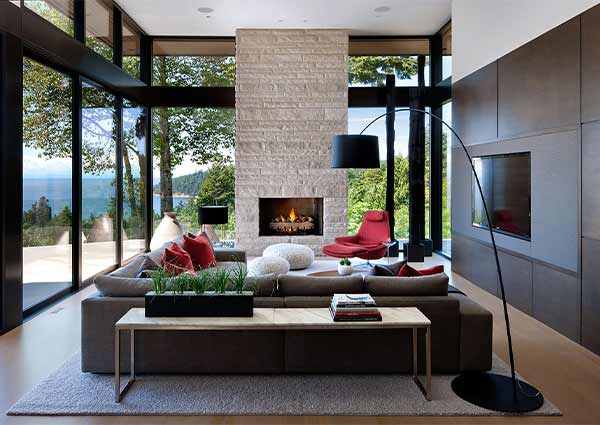 Your interior designer might have different ideas for your space. However, if you have a specific fondness for any particular style or theme, you should discuss the same with your interior designer.
If the experts find your choice feasible for the space available, they will do their best to integrate your ideas with their creative excellence.
Superior Technological Support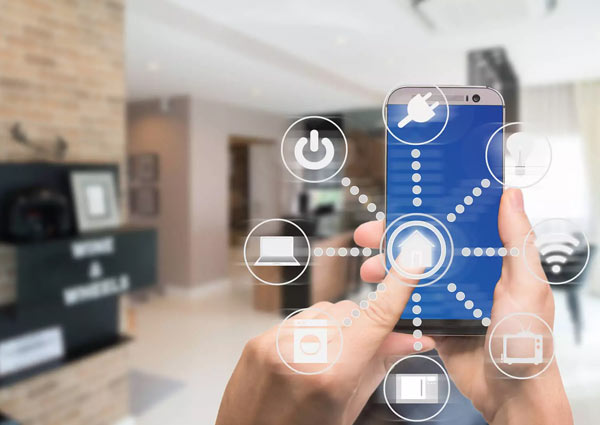 If your interior designer works using the latest technological tools, you can be sure of space-saving ideas that can lend your space an entirely fresh look.
Check if the interior designer you have selected can offer you a 3D visualisation of the revamped space after the execution of the entire plan. This will help you understand how well the plan suits your requirements.
What Questions Should You Ask An Interior Design Firm Before Hiring?
Before you hire an interior designing firm, make sure to ask the expert a few questions to select flawlessly. Here are a few questions that you should not forget t ask your interior designer.
1. From where do you pick your inspiration for the innovative design?
Ask your interior designer the source of his/her inspiration for the creative designing they do. Many people take inspiration from great artworks, elements of nature, the themes and design detail of the magnificent edifices for a luxury makeover, and more.
If you personally like earthen themes mixed with natural elements, a designer who takes inspiration from nature would be the perfect choice for you. The source of inspiration that keeps the creative excellence of the designer nurtured tells a lot about the overall personality of the designer.
Therefore, this question can help you dig deeper into the depths of the creative mind of the interior designer. Consequently, your choice would be error-free and meticulous as it should be.
2. Do you work with templates or use your creative excellence for making unique designs?
Ask the designers you meet if they use template designs for revamping the premises. Many designers try to sell the templates and do not indulge in research to bring out the creative best in them.
If you are looking for unique designs that will lift your space's vibes a few notches up, you need a designer capable of devising fresh plans amalgamating your requirements and his/her creative genius. For a low budget, usual makeovers, templates can be a perfect choice at any time.
Even when your interior designer suggests using a template design for your rooms, you can ask them to add a few personalised details to the overall setup to make the space look out-of-the-box.
3. Why do you think that this project is suitable for your firm?
When you inquire about the reasons the interior designers took the project, they will offer you several reasons. If one of the points remains to justify their creative aspirations, you can be sure of the quality of the work. All interior designers work for money and possess a certain level of artistic insight.
However, the ones who focus on their artistic satisfaction are always the best to work with. You can discuss different possibilities with this interior designer.
Moreover, they will never ignore your opinion about a certain design. The scope of doing something innovative and new remains higher with interior designers emphasising artistic excellence.
4. Do you involve your clients in the process?
Ask the interior designers if they prefer involving the clients in their process of planning. While interior designers come with artistic insight and the edge of experience, the client knows every corner of space and its loopholes by heart.
Therefore, when these two parties join hands, the interior design plans turn out to be optimally utilitarian for the space. Especially for budget interiors, the plan needs to focus on both, beauty and utility.
Participation of clients in the interior designing process always ensures optimal outputs. Therefore, you should always check if the firm allows the clients to offer their insight and requirements.
Otherwise, you should look for more firms until you get one that does. Do not worry! This won't be an endless search. You will find several reputed firms for interior designing in Delhi that welcome clients' input.
5. When do you think you can finish this task?
Every creative work takes time. However, for interior designing, your living space or workspace will remain disarrayed for a long time. This might create problems in your business or personal life.
Therefore, you need to know the exact time your interior designer will require to lend your space a redefined look. Therefore, ask your interior designer without fail about the tentative by when the project will be over.
Reputed interior designing firms always finish their work within the promised deadline. Try to engage a reputed firm for your interior design requirements to get premium quality services at reasonable rates.
How Interior Designers In Delhi Plan To Upgrade Your Space
If you are looking for cheap and best interior designers in Delhi, you will find several in and around the city. However, here are a few common makeover plans they might offer you to lend your rooms and spaces a redefined look. You do not always have to select all of these renovation ideas.
You can pick a new of them or even add a few new ones to the list according to your space and requirements. For example, if you have a requirement for a loft, you can ask the interior designing firm to include it or to plan a layout incorporating a loft.
The followings are the common varieties of renovation ideas these experts use to make your available space roomier and more useful.
Creative Shelves On the Walls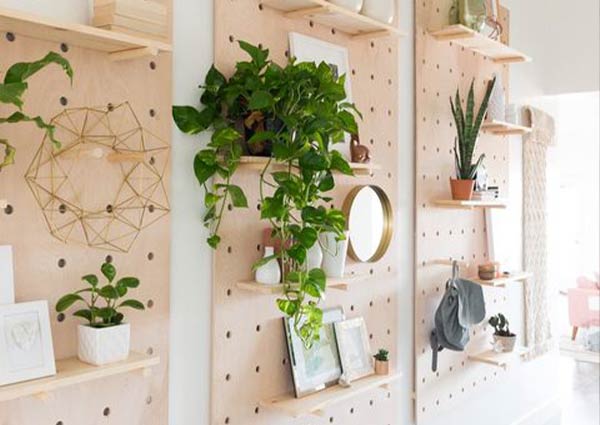 Blank walls do not look attractive no matter how beautifully you paint them. Walls need some decoration and a touch of artistry to become a part of your room's definition. Interior designers prefer using urban-looking shelves to redefine the walls.
These shelves add a little bit of drama and sophistication to the otherwise mundane-looking walls. The good part about these shelves remains their two-tier utility. First, the shelves look good on the walls, and second, they offer you space to keep artefacts, photo frames and more objects that catch the onlooker's eyes.
Artistic TV Cabinets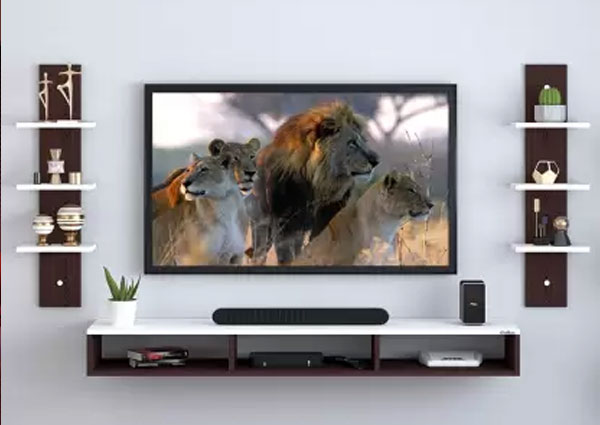 Artistic TV cabinets are one of the most popular picks of modern-day interior designers. While these cabinets accommodate the TV perfectly, they also offer you enough space to keep books, files, and other essentials.
TV cabinets generally come with multiple spaces to store different objects and a few open racks to display artefacts. Therefore, your living room gets a smart makeover with a simple addition to it – an artistically designed, space-saving TV cabinet.
Most interior designers prefer TV cabinets with a wood finish. The lamination used for these cabinets remains pretty varied. From floral designs to simple wood textures, you will find an overwhelmingly wide variety of lamination designs for these cabinets.
Partition Racks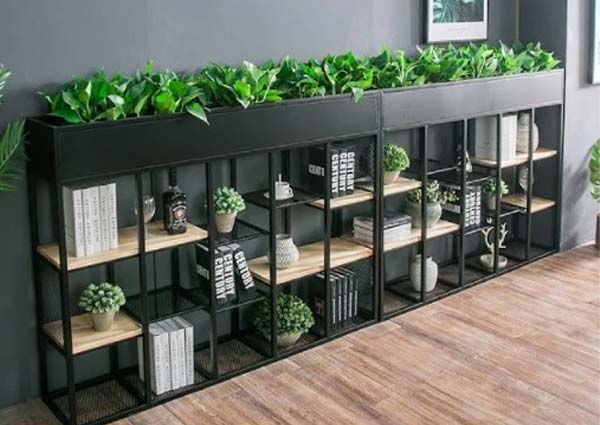 For low-budget interior designs, expert home interior designers use partition racks. If you have a large space in your home for dining and sitting, you can use a partition rack to separate the two spaces without getting into the hassle of erecting a wall.
Walls often reduce the space and make the available space smaller. For modern-day 2BHK or 3BHK flats, partition racks work perfectly well for such space separations.
Additionally, you can keep a few eye-catching artistic objects on these racks to add to your home's sophisticated environment. Partitions racks make your large space more usable and distinct.
Paintings and Artefacts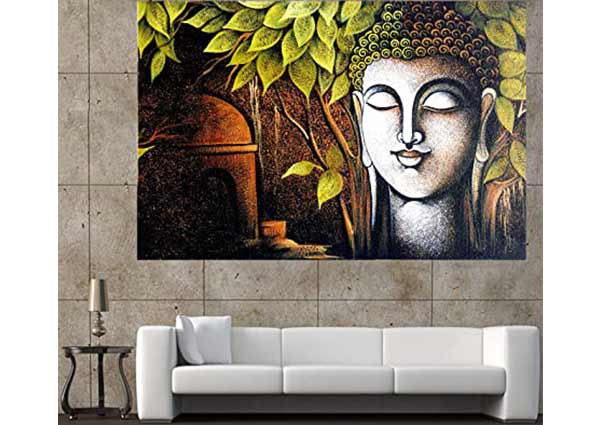 If you have a blank wall, interior designers will often suggest paintings or artefacts for decorating it. If you do not want shelves or a cupboard on the wall, paintings can be an excellent choice at any time. Paintings always add to the overall aesthetic appeal of the interior.
Interior designing is all about balancing beauty with artistry. Therefore, paintings, fixtures, and sculptures often make the overall interior set up all more captivating. Your interior designer will indeed suggest you the colour pallets for paintings that will the rest of the decorations of the room.
However, you can always pick the painting according to your choice keeping the expert suggestions in mind.
Vibrant Colour Palates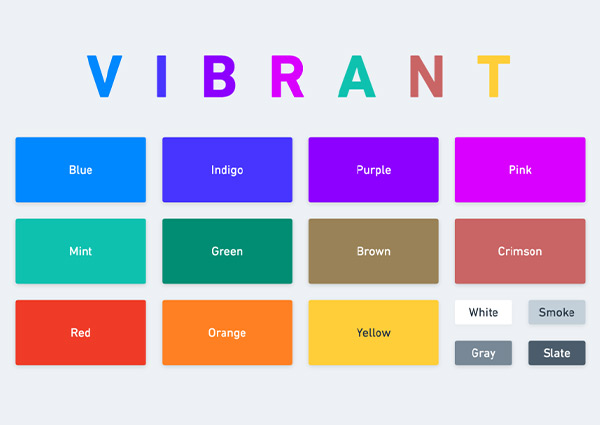 Colours can do wonders for interior designs. When you choose the best complementing colour pallets for your walls, furniture, fixtures, curtains, sheets, etc., your room assumes an instant makeover without much ado.
For experts, dark shades are not always the best choice. To them, bright shades can be any colour that suits your room interior, and home structure, and allow more reflection.
Allow the experts to decide the best colour pallet for your rooms and living areas. With their artistic perceptions and years of experience, they always come up with the best choices.
Intelligent Lighting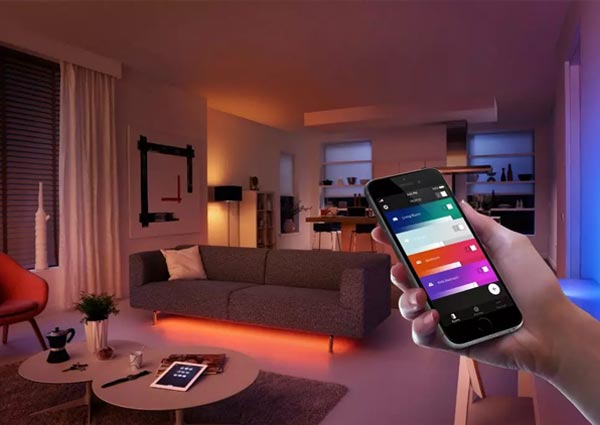 Lighting plays a cal role in defining your interior setup. Even the best arrangements can fail to lend your room the expected makeover if the lighting is not appropriate.
Experts know the best about the light varieties and their applications to illuminate your rooms in an aesthetically stylish manner.
Leave it to your interior designer, trusting their expertise. The best interior designers in Delhi will never let you down with their selection of lights or any other accessories for interior decorations.
Frequently Asked Questions
Q.1 Is interior designing in Delhi always an expensive affair?
No, it is not. Your interior design expenses depend on several factors. The extent of decoration you wish to do, the space concerned, and the theme you choose is only a few factors that influence the overall costs.
If you have a strict budget, you always depend on the best interior designing firms that keep all varieties of packages available. You can use the phrase cheap interior designer near me to search for the best alternatives.
Q.2 Can I offer my input to the experts?
Yes, you can. All the reputed interior designers discuss their renovation plans with the clients before on-site execution. To them, your inputs remain valuable. Al interior designers intend to revamp your space the way you like.
They indeed offer their expertise and creative excellence for the same but not contradicting your interests and preferences. Therefore, you can always offer your valuable input to the experts to make yr interior decoration project a successful one.
Q.3 Do these interior designing firms in Delhi offer pocket-friendly plans?
Yes, they do. All reputed interior designers in Delhi keep several alternatives for multiple interior design themes. While they certainly have luxurious and expensive choices, they also offer budget-friendly layouts.
To the best interior designers, offering space-saving interior designs remain the primary focus. No matter your budget, you can always contact the interior designers near you to get pocket-friendly renovation plans.
Q.4 Will an interior designer suggest furniture designs?
Yes, they will. Interior designers offer many valuable suggestions and tips to upgrade your interior's look and feel without spending a lot of money.
Changing your home interior is not always about buying expensive furniture or artefacts. Even a few small things like indoor plants, shelves, and racks can change the entire interior arrangement of a premise.
Q.5 Do I need to book the interior designer's services in advance?
It is wise to book the expert services in advance. In case they have a prior booking, you might have to wait for a long time. However, the reputed firms work with a flexible bandwidth. Therefore, they always keep a team of professionals available with them to attend to last-minute bookings.
Final Words
Interior design needs not to be an expensive and elaborate affair all the time and for everyone. Interior designing is feasible for any budget. Do not let budget concerns hold you back from trying something new with your space. Contact the best interior designers in Delhi to give your space a new definition without stepping over your budget.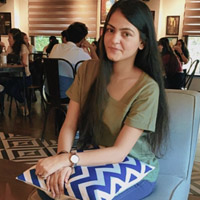 Latest posts by Anishka Luthra
(see all)