PVC Wall Panel Designs for Home
Gone were the days when the walls of our homes used to be dull and lifeless. When hanging paintings on them was the only way to uplift their look. With interior decoration taking over the world at full speed, new wall decoration ideas are also emerging rapidly. And PVC wall panel design is one such thing.
Architectural styles and the upgradation of real estate are happening with such an intense speed that hardly anything hasn't changed its shape in these years. And PVC designs for walls are one such thing. If you are constructing a new home or giving your current home a makeover, consider having a PVC design on its walls. We bet you will never regret having this interior style for your home.
There are so many PVC wall panel designs available in the market. When choosing a suitable home or office PVC wall panel design, you will always have options. So, brace yourself and read below all the best PVC wall panel designs that will blow your mind.
11 best PVC wall panel design for homes
Here are the 11 best ideas for popular, versatile, and long-lasting PVC wall panel design for homes. You can use these designs anywhere from your bedroom to your kitchen, living room, washroom, drawing room, and even your office. Have a look:
Wooden PVC wall panel with LED lights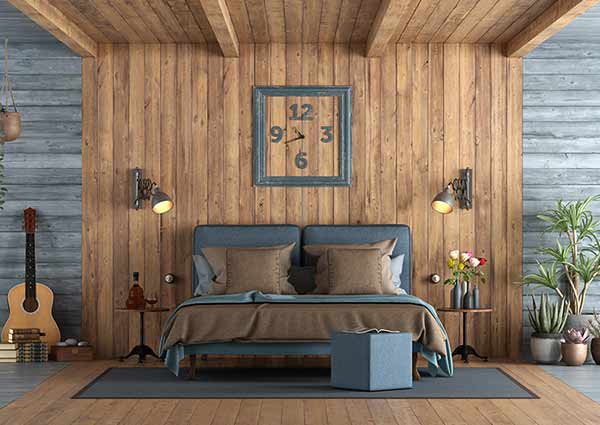 This is one of the most common and highly liked PVC wall panel designs for homes. People like installing this design on the master wall of their living room with LED lights. The colour of wood or PVC wood is determined by keeping the theme of the living room in mind.
But there is no doubt that wooden PVC designs come in multiple colours, and you can easily find the best shade for your design.
Light coloured PVC wall panel design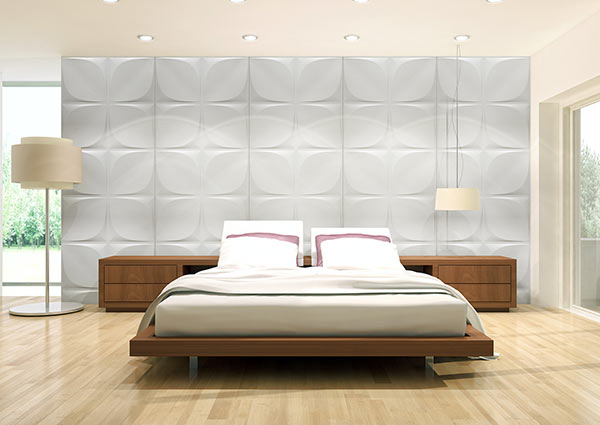 This design looks exactly like wood and has prominent vertical lines, just like wood. This design is most suitable for rooms with a light-colored theme or where you want to avoid the light getting blocked by a dark PVC wall panel design.
You can add a light PVC wall panel design in the office, in your kitchen, or the study room. It doesn't need any additional work to look remarkable. The simplicity and classiness of the light PVC wall panel design are enough to make it glow.
Marbled PVC wall panel design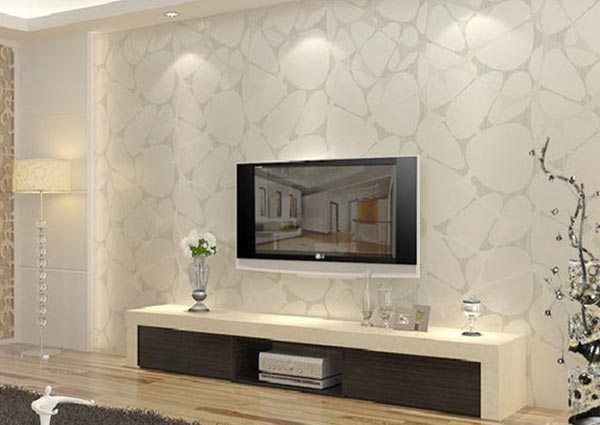 The best part of PVC is it is not limited to just one colour, design, or pattern. You can have a marbled PVC wall panel design if you want something different for your bathroom, kitchen, or even balconies.
It will serve the purpose and uplift the vibes of the area. The best place to install this design is near a washbasin in the bathroom. It will give the perfect and desired look that a bathroom must-have.
PVC stripped wall panel design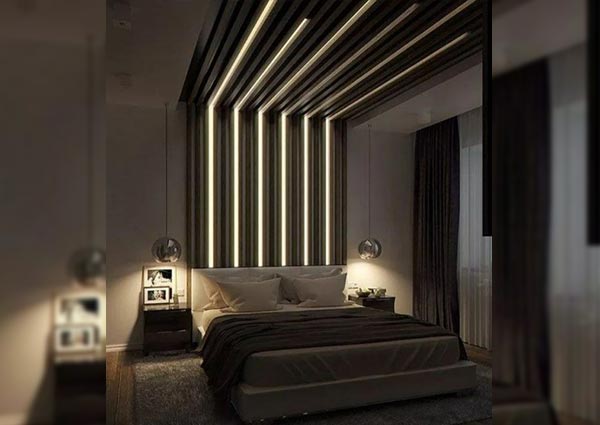 This design adds aesthetics to another level. A PVC-stripped design on the wall with either combination of two colours or a combination of two patterns will leave no room for boring walls. Adding LED lights in a few strips will ensure anyone visiting you cannot take their eyes off that wall.
Geometric PVC wall panel design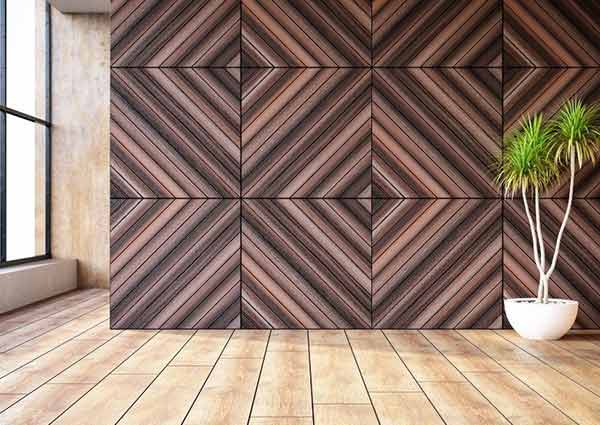 Art has no limit, and beauty can be found even in abstract designs. If you want to be more creative with your PVC wall panel designs, go for a geometric design. A geometric design can be implemented in various ways.
You can choose your geometric pattern and colours, and you can also decide how it will look. From circles to ovals, from triangles to diamonds, from squares to rectangles, from trapezium to Rhombus, and from parallelograms to different polygons, you have multiple options to choose from and then decide which colour you want to have for the selected design.
This design will look good in bedrooms and drawing rooms based on your chosen color and pattern.
Concrete PVC wall panel design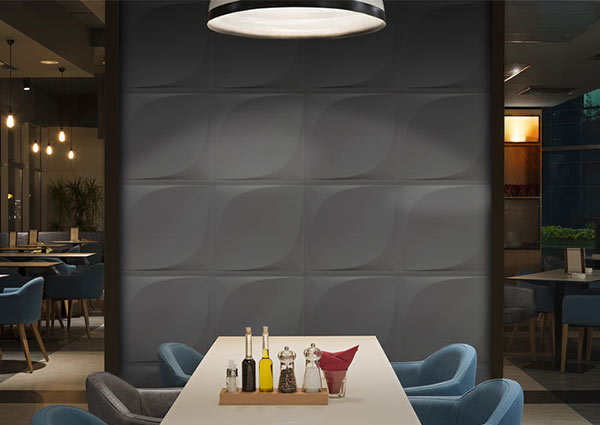 More and more people are opting for PVC wall panel design because it comes in so many designs. And also because they can effortlessly hint at being something else entirely while being just PVC. Concrete PVC wall is one such example. This isn't original concrete but just another PVC design. And this is a widely used design in homes and offices.
That's because concrete PVC design looks chic while allowing the other home decor items and interior decorations to shine their best. It doesn't steal their limelight but allows them to shine brighter. You can have this design anywhere in your home, kitchen, living room, or bedroom.
Dark PVC wall panel design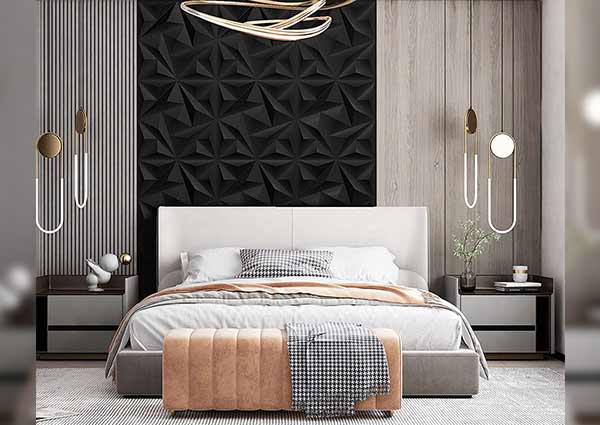 If you are one of those people who like dark interiors for their home, then this PVC wall panel design is for you. Change your bedroom's vibe to gothic black and experience classiness at its best. Put dark or black PVC wall panel design at the backside of your bed and put LED lights on them.
Put black bed, carpets, and bed sheets to add more details, and finish the book with some black lamps hanging from the roof. Then cuddle up in a black covered blanket and enjoy the refined vibes of your personal space.
Partition PVC wall panel design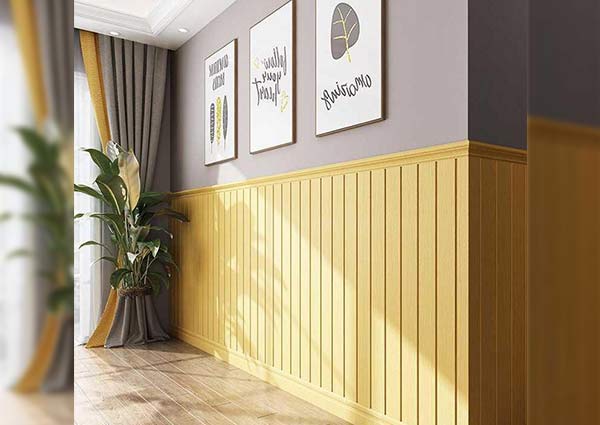 When we need clarification about what should be done with the wall, to add beautiful paint or a PVC wall panel design on it, we must opt for the partition. Let half of the walls have paint on them, and the other half be covered with PVC wall panel design. Make sure both these combos complement each other.
Mosaic tiles for PVC wall panel design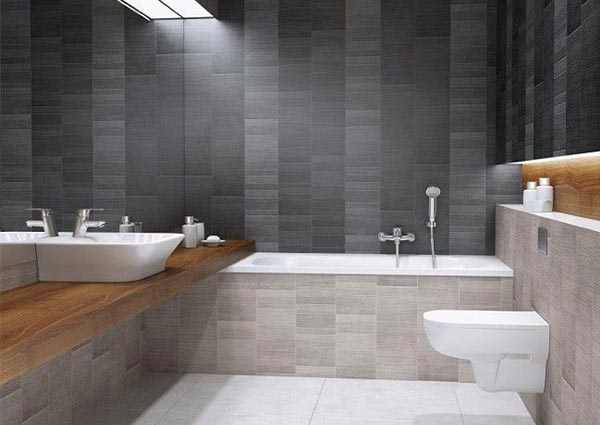 PVC tiles in the form of the mosaic are another famous design that is currently trending. This design can be put on the wall in two forms. One with symmetrical tiles of different colours making abstract mosaic patterns, and the other with asymmetrical tiles of different colours in a typical mosaic pattern. These designs will look good in the dining area or kid's bedroom.
Combination PVC wall panel design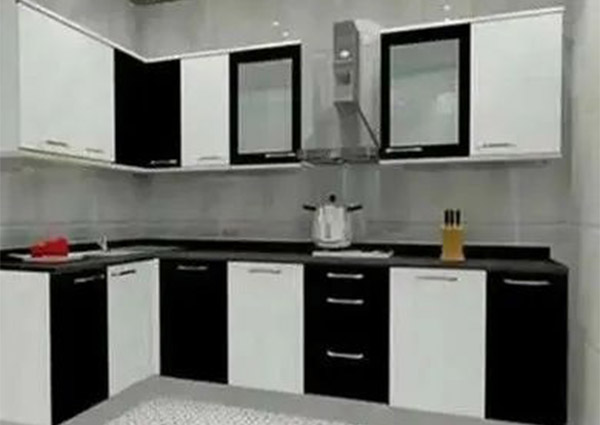 The combination of PVC wall panel tiles includes patterns like strips where a combination of two colours can be made. Black and white, light grey and dark grey, and deep brown and medium brown are examples of a combination PVC wall panel design.
This design works best for people who like to keep it simple. Also, this is another versatile design that can look good in any room of your home and office reception.
Floral PVC wall design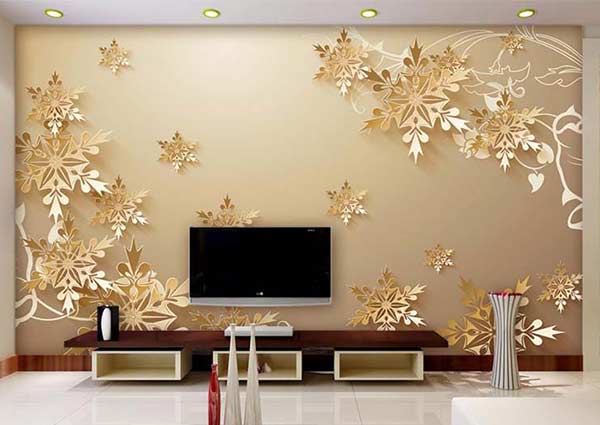 The last one is another simple design. But simple, not in terms of its style, but rather the one that can simplify your choices. A floral PVC wall panel design for your home is a great way to end all your hassles while selecting beautiful, color-filled PVC designs for walls.
This PVC wall panel design comes with already painted designs. You can choose which design you like the most and the one that suits the style of your home. From drawing room to living room and kitchen, put such floral PVC designs anywhere and uplift your home's interior designs.
Advantages of having PVC designs for walls
Here are some advantages that make PVC wall panel designs one of the best choices for home:
They are durable. The PVC material is long-lasting, and your wall will stay as good as new for the longest time.
They are waterproof. PVC is different from wood, which needs regular maintenance during monsoon. It can easily survive in any weather. So, with PVC wall panels, you don't have to worry about dampness on walls during monsoon.
It is cost-effective. While you might have to spend little extra bucks to get them installed in your home, their qualities like endurance and weatherproofing make them cost-effective.
They are versatile. As discussed above, PVC wall panels can be installed in any corner of the house and come in uncountable designs and colours.
They are budget-friendly. PVC wall panel designs are low maintenance and don't need regular care. Their installation charges are also very minimal.
Tips on getting PVC wall panel design for home
Always consider the area of the space where you are getting the PVC panel installed. If the space is already congested or needs help accommodating the design on the wall properly, drop the plan or make better arrangements.
Always go for evergreen designs. Remember, you can only change the PVC wall panel design sometimes. So, select a design that can look and stay good for longer.
Plan, select, and then install. Don't get a PVC wall panel for your home without planning for them properly.
Bottom line:
Whether it is about wall or home ceiling designs, when we have decided to spend money on them to give them a makeover, we must select the best out of the best options. Don't hesitate to make a few changes to your home.
Follow the trending interior decoration game and give your home the best look possible. To book an interior designer or get more details on home decoration ideas, stay tuned.
Latest posts by Anishka Luthra
(see all)