Best packing and moving tips to make relocation easier
Some people are in the habit of frequent relocations from one place to another for personal reasons. And then some people have experienced packing and moving for the first time.
Whether you are shifting locally or domestically, we all need a guide to help us in our times of need. Talking of best packing and moving services in India, no secret packing and moving is based on two major components. The first is packing goods, and the second is transporting them.
And both these components need to be worked upon with caution and perfection because they are the pillars of your office or home shifting.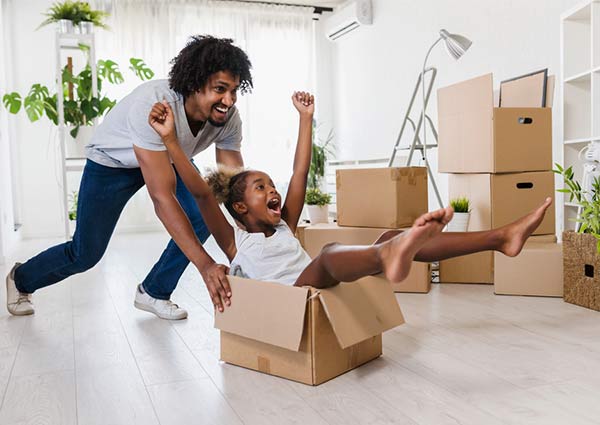 Below are some packing and moving tips on how to focus on small yet significant things that will set the track of your home or office relocation on track. Read the tips carefully if you are going through a moving process.
10 best packing and moving tips
Always start packing by placing all the heavier items at the bottom and the lighter ones above. This balances out the proportion of weight and keeps everything in place. This also ensures no goods get damaged while shifting, as placing heavier items on lighter ones can squeeze and damage them.
Never mix items from two different rooms in one box. That's because doing so has two drawbacks. The first one is when you will finally unpack your goods after reaching the new location, and you will have to go here and there to place goods in their proper places. And the second one is if you suddenly need something while your shifting process is on, it might take a lot of work to locate and find exactly where the item is stored.
Try your best not to leave empty spaces in your storage boxes. If the boxes are made of cartons or metal, fill them properly. Having empty spaces inside storage boxes can leave room for the goods to move. And since the shifting process involves a lot of blows, there are high chances that goods can move here and there inside the box and create a mess or get damaged.
All fragile items must be packed with multiple layers of packing material. And kitchen items are especially included in this one. The crockery you have is delicate. Although you are already packing it inside a strong box, you must place it in the carton box properly. Add bubble sheets between plates and bowls and add polystyrene material wherever required. There should be no space left for the crockery to move or break into pieces. Knives, lighters, and other fragile items for the home and kitchen should also be appropriately wrapped before packing. Since knives are sharp and can cut off their wrapping paper, putting them inside another kitchen container is suggested so that no loss of goods occurs.
Talk about your expensive showpieces, chandlers, and paintings with your mover. Since you are not packing on your own but hiring the best packaging services from professionals, always mention the needful to them. Expensive art, home decor item, or precious artifacts must be protected with good packing techniques at all costs while shifting.
Secure all the packing and boxes with strong tape. Whether your furniture has been wrapped or your luggage has been stored in the moving boxes, you must ensure the packing doesn't come off. Put extra taping on your furniture and lock every box with the help of strong tape. Opened or loosely closed boxes threaten the goods in multiple ways.
Be very particular with the labelling. Each box should be labelled with the initials of the person or room whose goods are stored in it. Apart from that, mentioning which items the box contains is also good. Nowadays, office or household shifting service providers give storage boxes with pre-printed details about the box's content. You have to tick the correct option, your work will become easier, and information will be confusion free.
While placing the goods in the truck, follow the rule of placing heavier and bigger items first and lighter and smaller ones. Practicing this will accommodate all your goods in one truck and make it more manageable.
When your goods finally reach their destination, take your time to open all the packaging. Take time, plan, and prioritize. Open the boxes you need and decide which room will be set up first. Start with the kitchen, bedroom, next bathroom, living room, and drawing room. Setting up one room at a time will give you enough physical and mental energy to complete the task without exhaustion.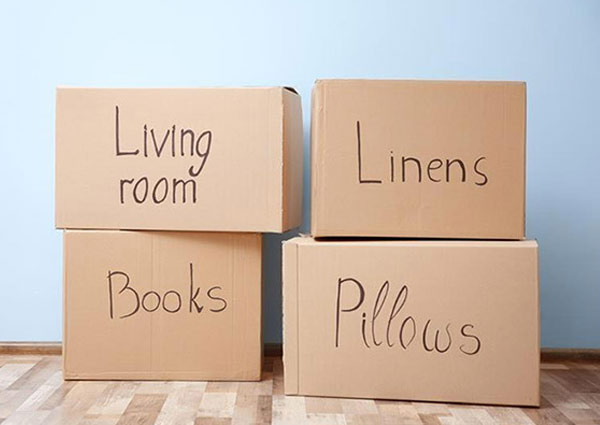 And those are some of the best packing and moving tips you must follow when shifting from one place to another. You can follow this to understand exactly what to do on moving day.
Dos and don'ts of packing while shifting home/office
Here are some of the dos and don'ts that will give you an understanding of how you pack and move with ease. Follow these guidelines and make your packing much more manageable.
Right size boxes
Selecting the right size boxes is crucial if you want to maintain the safety of your goods. Big stuff in small boxes and small items in bigger boxes are both dangerous from the point of view of shifting.
Understand what you cannot pack
There are so many items that only a professional can pack. Know what you can shift and what you cannot. Don't waste time, energy, or money attempting to pack these items.
Add cushioning to delicate items
Only bubble wraps or polystyrene are not enough for fragile items. It would be best to give them more support and security; for that, shifting cushions must be added between and around them for safety.
Add all the cables in small poly bags
TVs, video games, and ACs. All these things have multiple wires, remotes, and accessories that shouldn't be misplaced. So, adding them in small plastic bags and attaching them to the respective electronics will keep them safe and prevent them from getting misplaced during the shift.
Move your valuables yourself
Jewellery, any unique collection, expensive wristwatches, documents, bills, passports, cash, and other stuff that should be transported by the owner only. Never give away such valuables to the moving company.
Pack medicines and food last
These are the two things we cannot survive without. So packing them at the very end of the process is a safer option. If you feel hungry or ill, you can always count on the food and medicines that are still available.
Take pictures of the moving goods
Whether you are packing them yourself or getting them packed by a mover, always click pictures of the boxes. This will help you tally goods once they are unloaded and ready to move to the new location. Also, here's a pro tip: give numbers to everything, from boxes to furniture and bags. Once the shifting is completed, you can see whether the initial number of goods is present. And if anything is missing, you will know which number of boxes or furniture you have to look out for.
Pack suitcases for the DIY shift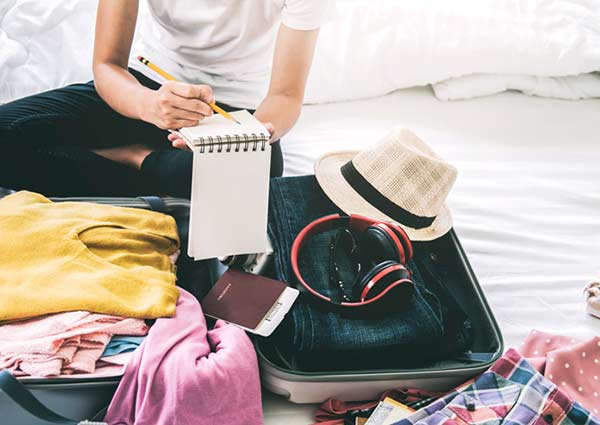 People usually shift their clothes, books, and shoes on their own. Before you ask for boxes from your service provider, pack these kinds of stuff in bags and suitcases available in your home. If anything is left and you need more storage boxes, ask for carton boxes from the moving company in that case. This will help you save money and space because you have to take your suitcases with you. Why not save money and resources by using their space for storage instead of transporting them vacant?
These are some tips for easy packing to make your unpacking systematic and sorted. Follow them and make your relocation mess-free and hassle-free.
Bottom Line:
Shifting home is not easy. Your home is associated with so many memories; each thing you own is part of those memories. Such valuable things must be handled with care and transported with planning to ensure that none gets lost or damaged.
And every process comes with some guidelines. We must follow these guidelines to make the process successful for everyone. Following the best packing and moving tips will do the same for you whether you are shifting your home or office.
Latest posts by Anishka Luthra
(see all)