What to Do on Moving Day: Checklist for Moving – Thepackersmovers
Moving day is coming close, so are you excited? After some research, you have finally picked out the best packers and movers in your city that will provide you with a safe and secure home relocation.
Packers and Movers Cost Calculator
But, you still need to do a few things on the day of moving. So, we have prepared a moving day checklist which you can go through to know what your roles are for this day. Keep reading below for the checklist and tips for a smooth moving day which is explained here.
Things to Do Before Movers Arrive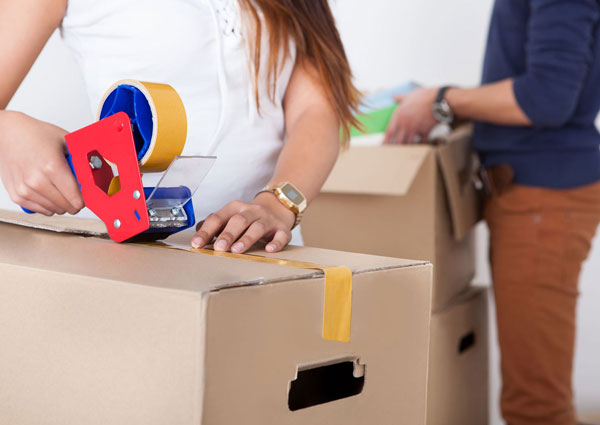 To have a safe and successful relocation, choosing the right professional packers movers Bangalore, Chennai, etc., is essential. You can also make the house moving much easier if you are well prepared before the movers arrive. So, here is a moving to-do list before they arrive:
1. Wakeup Early
The moving out day will be hectic and essential for your home relocation. It is best to wake up early, freshen up and get ready before the movers arrive. This way, you will have ample time on your hands to tackle last-minute things to do and avoid the moving day stress. Make sure to go to bed early the night before and rise early to be prepared for the house moving day.
2. Pack the Last Minute Items
Make sure to pack all the last-minute remaining items for house moving. After shower and breakfast, there may be some bathroom essentials, night dress, bed sheets, kitchen appliances s, or utensils that you may have used in the morning. So, pack or keep them together so that when the packers and movers arrive, they will pack these last-minute items in a sturdy box with proper labeling.
3. Prepare an Essentials Box
Since all of your goods will be packed for house moving, you will need some essentials for your first night at the new home. So, make sure that you prepare an essentials box or bag where you store your night dress, phone charger, plates and cutlery, toiletries, snacks, and other items together.
4. Prepare Appliances for Smooth Move
Another essential thing on the checklist for moving is to prepare your appliances and furniture before the movers arrive. Defrost the fridge the night before, and remove batteries from appliances to avoid leaking batteries during the move. This way, you will protect your goods from being damaged by leaky and unclean appliances. Also, prepare the furniture such as sofa sets and beds for quick disassembly and packing. Also, remove the bed sheets, sofa covers, etc., before the movers arrive.
5. Safety of Kids and Pets
If you have little kids, it is suggested that you drop them at a friend's or neighbours place. They may come in the way of the movers which will make the packing and moving process difficult or they may also get injured. You can also hire a babysitter who will look after your kids. Some pets may get anxious with lots of people in the home, so it is best to have someone look after them in a separate room, or drop them to your friend's or family's place until the moving process is over.
Things to Do After Movers Arrive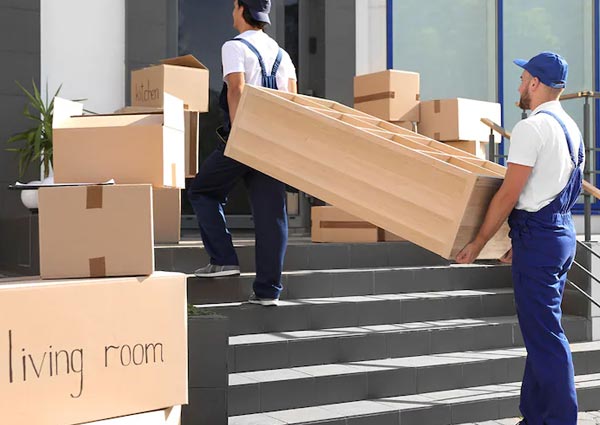 As soon as the packers and movers arrive, they start the packing process immediately. Here is a moving day checklist for what to do when the movers arrive:
1. Meet the Movers
Once the movers have arrived, you can meet them and give the team a walkthrough of your house. Explain any essential information such as the items you would like to be packed first, the delicate goods that require extra care during handling, etc. Also, go through the paperwork that the packers and movers will give and make sure it has stated all the details of your move carefully. Check their inventory list to see if all the items are mentioned for packing and moving.
2. Be Kind to Your Movers
Having excellent and polite communication with your packers and movers can go a long way. Since they will be working hard for your house relocation, you can prepare some snacks and refreshments for them to keep up their energy. Place a liquid soap and hand towels for the movers for easy access.
3. Check All Rooms
Make sure to go through every room in your house one last time before the movers leave. Check for any essential goods which you may have missed for packing. Look under the stairs, in cupboards, closets, bathroom, etc.
4. Discuss Best Route from Old to New Location
After all the goods are packed and placed in the truck for transport, speak with the driver. Get his contact details and ensure he has the correct address for your new home. Give him the best route from your old home to the new one and confirm the date and time of the good's arrival at your new home.
Things to Do After Goods Arrive at New Home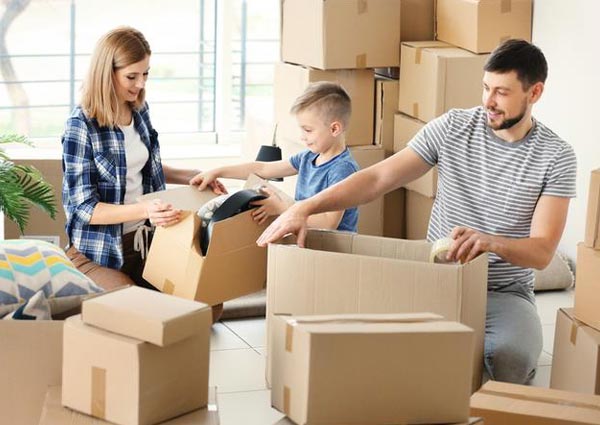 Here is a checklist of the things you should do when your goods arrive at the new home:
1. Unloading of Goods
After the goods have safely arrived, the movers will unload the goods and reassemble the items that were disassembled for the move. Goods are handled with care during unloading as well.
2. Check for Damages
Once all the goods are placed in your new home, make sure to go through them to check for any damages. Go through your inventory to ensure that no item is missing. In case of mishaps like damage or loss, you can quickly claim insurance from the movers.
3. Offer Refreshments and Tip
All the goods have finally arrived and placed in your home. The last thing now remaining is tipping the movers based on the quality of services which they offered. If you were satisfied with their service, you can tip an amount to them which you are okay with. You can also offer some drinks and refreshments to them.
There are many things you have to do on a moving day, and we hope this checklist will help you manage your moving day well without stressing out. So, now you can start preparing for this day, knowing what to expect on the relocation day, and also avoid any hassles. You can also follow a moving day countdown to keep track of things to do weeks before your home relocation.
Latest posts by Pratiksha Priya
(see all)