Moving During COVID-19: Quick Tips to Plan A Safe Move During Pandemic!
As the nation is still struggling to overcome the unbelievable and harsh repercussions of the novel coronavirus, planning a move amidst can lead to dangerous outcomes.
Packers and Movers Cost Calculator
But, if your relocation is long awaited and the relaxation in the lockdown restrictions is urging you to make a swift move, then hiring reliable and well-known moving companies for your relocation is the best idea.
Moving industry is one of those business sectors in the world that are largely impacted by the COVID-19 outbreak. Social distancing norms led to a halt in the operations of the packers and movers companies for some time, but now this industry is again backing up with stringent safety guidelines to guarantee safer moving to their customers. Now, people planning to move can rely on them for their shifting; but, still, there are certain actions required from your end to ensure a safe move. So, below are some useful tips for moving into new house during covid-19.
1. Wise selection of right packers and movers
Ensure you ask your chosen packers and movers companies about the safety protocols they will follow with respect to the norms of COVID-19. Professional moving companies understand the safety of customers and their belongings during the relocation. The selected moving company must offer customized moving solutions to their customers in this time of crisis.
2. Get the virtual moving quote
Once you have finalized your relocation firm, it is time to ask for moving cost estimates from them. In the situation of the pandemic, it is better to ask for moving quotes from such companies online instead of calling their professionals home for a pre-home survey. A virtual survey is an alternative to the in-person pre-move survey of packers and movers designed according to the norms of social distancing. In this, the personnel of the company will connect with you online and take a tour of your house on a video call. You must keep a check of the following things before getting connected with the estimator online:
Get your tablet or phone fully charged for an uninterrupted call.
Switch on the lights of all the rooms for better view.
Ensure that your internet is working properly.
Open all closets and cabinets for the estimator to view your moving items.
Keep a tape measure with you to provide measurements of the items.
3. Cleaning to disinfect
One of the important things to do before your movers arrive is cleaning your household items with disinfectants. There are some items which you will pack yourself. So, ensure that you clean and disinfect them with surface spray sanitizers. This activity is not just for your old home, but new home as well. Ensure that you clean and disinfect the new house soon after your moving professionals deliver your goods and after you have finally settled in.
4. Safe packing of goods
Some people recommend performing the packing of goods in the relocation procedure on your own in the current pandemic situation to reduce the risk of infection. Make sure to hoard large number of new packing materials like boxes and packing tapes to prevent last-minute visits to the stores. Packing of the household items must be done at least 24 hours before the movers arrive as the virus stays for that period of time. Sanitize the boxes before packing and after it to ensure safety and disinfection.
Never buy recycled or old packing supplies as they might have virus on them.
In case you want to de-clutter your home and donate your household items into charity or NGOs, call the organization to understand their procedures in the pandemic as they might ask for proper sanitization.
5. Understand lockdown rules
The implementation of lockdown is quite normal to control the rising COVID-19 cases in the country. So, it is better to get a hold of them before planning your move. Check whether the lockdown restrictions are applicable in the new location or not. If yes, then what are they? Is your new home comes under the containment zone? Check this information on the websites of the state government, state police and municipality.
6. Maintain social distancing norms
As your safety lies in your own hands, you must keep disinfectants and sanitizers handy with you. Ensure to maintain 6-feet distance from the movers and packers when they are moving your household items. Avoid keeping children and pets in the house when professionals are at work.
7. Inform movers about COVID infected person
In fear of not getting a moving company for relocation, people hide information about the infected person in their family. But, keeping thing transparent is better for everyone's safety. There are moving companies that will still offer their services putting additional safety protocols for the safety of their workers.
8. Reconsider your move
People with respiratory problems and above 60 years of age must avoid relocation for some time until things get normal. If it is not urgent o move, it is better to reschedule it.
9. Use of protective gear
Ensure you and your moving professionals wear protective gears such as masks and gloves when you are handling the boxes. Ensure your movers wear protective gear too.
10. Greet your movers with a smile
Handshake is definitely not a good idea when you are moving. Greet your movers with a smile to ensure social distancing norms.
11. Ask your movers to wash hands
Request your moving team to wash their hands as soon as they arrive at your place. Provide them with disinfectant wipes or sanitizer sprays to clean doorknobs when they enter rooms.
12. Sanitize and disinfect your new home
Before you finally unpack your moving boxes, you must sanitize every one of them with a good sanitizer spray as they are handled by moving professionals. Clean all the doors, doorknobs, windows, etc. thoroughly once you enter into your new home.
Safety Measures Taken By Moving Companies During Pandemic
With the moving industry deeply affected by the COVID-19 pandemic, packers and movers companies in India are taking every possible effort to adhere to the safety guidelines of the government for their smooth operations. Precautions are taken by relocation experts to promise a safe and healthier move to their staff as well as customers.
Some of the steps of safety followed by the relocation companies include:
Adherence to the WHO, governmental and local guidelines of sanitization and social distancing.
Performance of virtual pre-move surveys rather than visits to the places of customers to provide moving estimates.
Frequent sanitization of moving trucks and equipment.
Maintaining social distancing with customers and moving teams.
Wearing gloves, PPE kits, and gloves by the moving staff.
Keeping hand sanitizers in trucks for regular sanitization.
The Ending Note
So, if you are thinking of the best time to plan your move during the pandemic, then make sure to follow these tips to move during COVID-19 scenario. After all, the safety of your family is the biggest priority for you. You must ensure that the World Health Organisation (WHO) guidelines are followed properly and necessary steps will be taken to keep the disease at bay.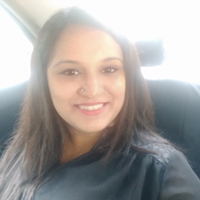 Latest posts by Sakshi Ecavade
(see all)