Ways to estimate packers and movers charges in India
Are you shifting home and don't know how your moving cost will be calculated? Well, there is a whole process that is followed before handing you the bill of your packing and moving cost. Let us thoroughly explain how your moving company will calculate your final bill.
Procedure to calculate your shifting cost in advance before the due date – The cost calculator method
Before we begin spilling the beans over details on how packers and movers calculate your shifting cost, let us give you an insight into a handy tool. The name of this tool is called cost calculator, and it is expert in giving you a rough estimation of how the digits of your moving expense will look. The cost calculator tool is a convenient and accurate measure to know what your relocation will cost you. Team Thepackersmovers.com believe in easing the task of their customers and audience. Therefore, we are enclosing the cost calculator tool below. Put in all the necessary details and find out approximately how much you have to pay for the shift you are about to execute with us. After that, we will explain to you the factors affecting that cost.
About packers and mover's charges
When we are about to shift our home to a new location, our mind goes through a series of doubts and questions. There are so many things to understand, find out, and have clarity on that not getting proper answers can be risky. One of the essential things while home or office shifting is booking reliable movers and packers. This thing will be sorted if you take the help of Thepackersmovers.com, a directory portal that directs you toward verified, experienced, expert, and professional moving companies across India. The next step, however, is equally important: knowing how much you will be charged for availing of the facilities of a moving company. If you are shifting home for the first time, you might not know what factors affect the charges of your packing and moving. But Thepackersmovers.com believes in spreading awareness and educating its customers on various aspects related to home shifting. We have done in-depth research on this topic and have decided to spill the beans on this information in the easiest way possible. It will help you understand your shifting process and money calculation proficiently.
The amount charged by local packers and movers
When we shift home within the city, the cost of moving is much less than what is charged for interstate shifting. And not just moving cost, but the entire time, energy, and physical and mental hard work invested in shifting is also reduced to half when the goods' pick-up location and drop location is not too far.
One key factor affecting this type of shifting is not packing everything entirely. Some things can be left out unpacked, and a few items that aren't fragile can be packed in a much simpler way. That's because the travel time of shifting goods is less and the risk of damage is also low.
This doesn't mean that a local packing and moving company doesn't give their 100% to move you safely. It only means that the shifting is less hectic and problematic. Also, since the packaging of half of the items is done in a less complicated way, this further reduces the unpacking and rearranging time for the moving family and moving company. Hence, local shifting charges, whether office relocation or household shifting, are lesser than other types of shifting.
Components affecting local home shifting or shifting within the city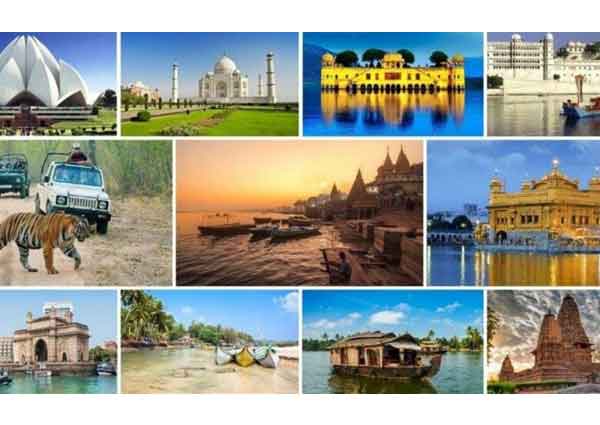 Here are all things that make up your local home-shifting bill:
The volume of goods:
The heavier the items, the more labor is required to lift them. Not just the labor but the truck's size is also directly proportional to the volume of goods. So, this is one of the main factors affecting many things while local shifting.
Packing material:
Based on the number, size, and quality of goods, the packing material is required to pack everything safely. All the bubble wraps, packing blankets, plastic sheets, cardboard boxes, polystyrene material, cello tape, etc., are needed. And the quantity of all these materials depends upon the quantity, quality, and size of the goods to be packed.
Size of the moving truck:
If you are shifting a 3-5 BHK within your city, it doesn't matter what the distance between the two locations is. The quantity of moving goods will determine the truck's size. And a more extensive and stronger truck is required for a massive home shifting. So, this is one of the main cost-determining factors in local home shifting.
Workforce:
As we have mentioned earlier, the workforce required to execute the entire task is also considered an essential aspect of cost calculation. The bigger the shift, the more human resources are required to do the needful. And the more the number of men means, the more labor charges you have to pay for the shifting. On average, charges for single labor for home shifting is 400-500/- per head. If you are shifting a 1 BHK, 2-3 men will be required, while 3-4 are required for a 2 BHK, and 5 men are needed for 3 BHK. Now you can multiply the charges based on the rooms you have in your house by the labor cost for local shifting.
List of optional services for local home shifting:
Shifting time:
Getting your home shifted during peak times can be expensive due to the high demand for packers and movers. While it doesn't affect local shifting much, it is always safe to know that your shifting time can save or spend your money.
Physical activity of the labor
If the floor of the pick-up or drop location is too high and the elevator service is either unavailable or the lift is out of service, the hard work of the labor increases. Then this factor is taken into consideration while billing your final moving amount.
Tipping the labor:
In India, it is a tradition of tipping the laborers and helpers once the work is done. While this is an optional cost, and the rates are usually minimal too, you can still count it in your bill to be prepared to tip your labor for their hard and smart work.
Additional services:
We often as for help and favors from our helpers when we need them. Also, if you ask for additional services from your movers during the local home shifting, you will have to pay for them.
Those are the major factors that add up to your cost of moving. The distance traveled by the moving truck to drop off your goods is not added here since the distance within the city is often very less. It is so insignificant in the local shifting that moving companies add it in the end since it doesn't make any significant difference in the bill.
Packers and movers rates for local shifting
Based on the research we have done, and after fetching data on moving quotes of different packers and movers for local home shifting, we have concluded a cost estimation of local household shifting. Here are the details of the same for you:
| Type of Move | Labor Charges | Transport Charges | Packing Charges | Approx Total |
| --- | --- | --- | --- | --- |
| 1BHK | Rs. 3400 | Rs. 3100 | Rs. 4400 | Rs. 12000 |
| 2BHK | Rs. 4500 | Rs. 3300 | Rs. 7000 | Rs. 15500 |
| 3BHK | Rs. 8500 | Rs. 4100 | Rs. 9000 | Rs. 18500 |
| 4BHK | Rs. 9500 | Rs. 4900 | Rs. 10500 | Rs. 22500 |
Cost calculation for intercity and interstate shifting
Here is a list of all the factors that affect your intercity and interstate shifting:
Distance traveled
In an interstate move, the distance is one of the key factors of the cost calculator since the number of KMs is much more than in local shifting. This further increases so many cost factors that we will discuss below.
Number of goods
Depending upon the number of rooms in your home, for example, 1,2,3, or more BHKs, the number of goods is determined. This number then determines the hard work that will be required to execute the entire task and shift you from one location to another.
Volume and size of goods
The volume and size of goods directly affect the number of laborers, the size of the moving truck, and the quantity of packing material required. Hence, if you have a big move with oversized and heavier goods, it will add to your final price of shifting.
Packing material
The cost of packing material in interstate shifting is based on various factors. All the material is brought according to the demand of the packing goods. Since the shifting is between two cities, the goods are tightly packed so that they don't get damaged while shifting.
Moving vehicle
The choice of moving vehicle is affected due to many reasons. Firstly, the number of goods to move. The more the number of goods to be moved, the bigger the truck's size is required. Also, there are times when more than one truck is used to transport the shifting goods to the desired location. Secondly, the choice of truck you pick. Here are the details on the type of trucks packers and movers have:
Dedicated truck: In this truck, the moving company will only load your goods and be directly transported to your drop location. This one is a bit pricy but provides undivided services to the customer.
Shared truck: This truck will have goods for more than one customer. The truck will cover more than one drop location; hence the transportation time will be longer. Since the truck is not solely dedicated to providing services, this one will cost you a lot less than a dedicated truck.
Insurance
It is recommended to get moving insurance so that if you incur any damages or losses while home shifting, the moving company can compensate for that. The amount of insurance, however, is based on the number of goods it will cover. So, in the case of interstate shifting, this is another significant element that is added to your final billing.
Storage facility
If you avail of the Warehousing or Storage facility of packers and movers due for any reason, you will have to pay the additional warehousing charges for the same.
Taxes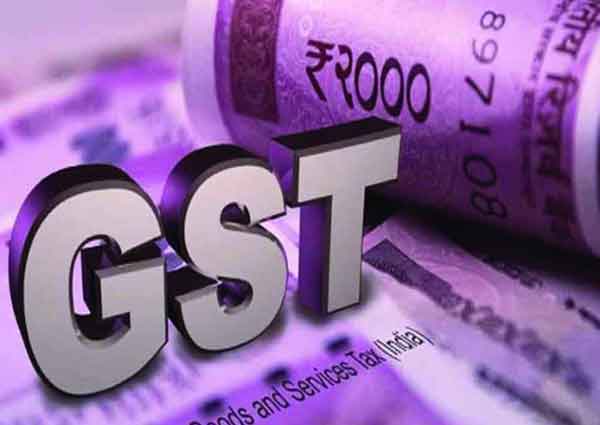 When we move from one state to another, multiple compulsory taxes are paid for successful transportation. These taxes include GST, road tax, and other duties. The exact details will be provided to you by your moving company in your bill.
Labor charges
The human resource does all the dismantling, packing, loading and unloading, unpacking, and rearranging. And to do it without any error, sufficient labor is required based on the need for shifting. This is then calculated in your cost of shifting. So, if your shifting task is massive, you will have to pay for a more extensive workforce and vice versa.
Time of shifting
This factor plays a crucial role in interstate shifting. If you pick a day when maximum shifting is done, you will have to pay more for the same services. That's due to the high demand for moving companies that causes a lack of labor and services providers. Weekends, national holidays, the ending and beginning of any month, the festive season, and winters are such times when the cost of moving is higher since the bookings are higher in number. This means that shifting on weekdays, mid of a month, summers, and times when there is no festival is ideal if you want to save money.
Optional services for interstate relocation:
Unpacking and rearranging
Most moving companies provide these services, but you have to ask your service provider if you wish to avail of them. Unpacking and rearranging are not mainstream services packers and movers provide but are optional facilities. Hence, you have to pay for them separately if you wish your unpacking and rearranging of the goods to be done by professionals so that you can relax a bit.
Tipping the labor
This one optional factor is valid in all cases. This is optional because it depends on you to tip your hardworking helpers or to skip it entirely.
| Move Type | Up to 500 Km | 500 – 900 Km | 900 – 1400 Km | 1400 – 1900 Km |
| --- | --- | --- | --- | --- |
| 1 BHK house shifting cost | Rs. 6,500 – 15,000 | Rs. 9,000 – 21,000 | Rs. 10,500 – 22,500 | Rs. 11,000 – 25,500 |
| 2 BHK house shifting cost | Rs. 8,500 – 18,000 | Rs. 9,800 – 25,000 | Rs. 12,000 – 23,500 | Rs. 14,000 – 28,500 |
| 3 BHK house shifting cost | Rs. 10,000 – 24,500 | Rs. 11,800 – 30,000 | Rs. 13,000 – 28,200 | Rs. 16,500 – 35,000 |
| Few office items shifting cost | Rs. 5,500 – 15,000 | Rs. 9,800 – 21,500 | Rs. 11,000 – 25,200 | Rs. 13,000 – 29,000 |
| Complete house shifting | Rs. 11,500 – 22,000 | Rs. 13,800 – 25,500 | Rs. 14,000 – 27,000 | Rs. 14,500 – 30,000 |
Location-wise packers and movers charges
To know the shifting charges of different locations in India, click on the links below:
Shifting rates of movers and packers for long-haul shifting
As we have discussed above, the shifting rates of any shifting depend upon various factors. Talking about one of the main components of shifting that people often don't understand is the factor of distance traveled for shifting. People often get confused about this one. To explain it to you in simpler words, here is an example for the same:
Example: If you have loads of goods and the shifting is to be done within the same society, the distance traveled by the moving company is almost nil. Hence, this situation will have little to no distance traveled cost. But if you have very few goods and it needs to be shifted from Delhi to Bangalore, in this case, the size or quantity of the goods won't matter, but the distance traveled will.
The bottom line is that a moving company calculates the cost of diesel required for the shifting to calculate the cost of distance traveled. No diesel expenditure means no distance traveled; hence, it will either not affect your cost of moving much or make just a minor difference.
| Long Haul Move Type | Direct Truck | Shared Truck |
| --- | --- | --- |
| Delhi to Bangalore (1BHK-2BHK) | Rs. 23,500 – 25000 | Rs. 12000 – 16,500 |
| Delhi to Hyderabad (1BHK-2BHK) | Rs. 24,500 – 26000 | Rs. 12,500 – 17,000 |
| Delhi to Pune (1BHK-2BHK) | Rs. 30,500 – 32,000 | Rs. 15,500 – 24,000 |
| Delhi to Chennai (1BHK-2BHK) | Rs. 24,500 – 28000 | Rs. 13,500 – 18,000 |
| Delhi to Mumbai (1BHK-2BHK) | Rs. 25,500 – 26000 | Rs. 14,500 – 18,000 |
Rates charged by moving companies for car and bike transportation services
Just like we are shifting homes from one city to another, there are times when the need to shift automobiles from one city to another arises. And there are also times when we can't do this job on our own. No matter how much we try or want to, there's a limit to driving a car or bike all by yourself and taking it to another city or state. But packing and moving companies do not just relocate your home or office. They transport bikes, cars and other vehicles too. They have specialized trucks to fulfill this task, and this is how much it can cost you:
| Move Type/Distance | Up to 400KM | 400KM to 800KM | 800KM to 1200KM | More than 1200KM |
| --- | --- | --- | --- | --- |
| 4-Wheeler (Car) | Rs. 12,000 to Rs. 26,000 | Rs. 15,000 to Rs. 30,000 | Rs. 17,000 to Rs. 40,000 | Rs. 20,000 to Rs. 45,000 |
| 2-Wheeler (Bike) | Rs. 1,500 – 3,000 | Rs. 3,000 – 4,000 | Rs. 4,000 – 4,500 | Rs. 4,500 – 5,500 |
What is the price of storage and warehousing services in India?
This is one of the most valuable facilities provided by most of India's moving and packing companies. The warehousing facility can be benefited for various reasons. The temperatures in warehouses of packers and movers in India are controlled, and companies often keep track of hygiene and pest control facilities in their storage houses. Although the charges of warehouses can change depending upon time, circumstances, and other factors, here is a list of a rough estimation of charges of warehousing and storage facilities in India:
| Warehousing/Storage | Storage Charges | Approx. No. of Boxes |
| --- | --- | --- |
| Small Box | Rs. 350 per month | NA |
| Medium Box | Rs. 500 per month | NA |
| Large Box | Rs. 650 per month | NA |
| 1 BHK Household Items | Rs. 3,200 per month | 20 |
| 2 BHK Household Items | Rs. 4,000 per month | 35 |
| 3 BHK Household Items | Rs. 5,000 per month | 40 |
| 4 BHK Household Items | Rs. 7,000 per month | 50 |
Thepackersmovers.com has witnessed that many people looking for relocation services are often confused about multiple things. Understanding the concept of the cost of moving usually stands at number one it comes to addressing doubts related to relocation. With this information, we have attempted to solve most of your queries and help you understand how your packers and movers charge you and the different types of services you pay for.
Frequently asked questions
Q.1 How can I calculate my local shifting charges before the move?
You can use our cost calculator tool to get an estimation of your shifting charges. The tool is efficient and accurate in giving the best results. Also, if you wish to know how the cost of shifting is calculated, read the details on our webpage.
Q.2 Do every packing and the moving company charges the same shifting amount?
No, every moving company charges different rates for the moving facilities it provides. That's because every company has a different experience, expertise, and demand in the market that influences their charges. Also, every packing and moving company in India has some uniqueness in giving facilities. This uniqueness in their services and facilities also determines their shifting charges.
Q.3 Do packers and movers charge different rates for different routes?
While there is no such policy of charging different rates for different transportation routes across India, a few things affect your shifting cost based on its distance. If the shifting is done from hills to plains, the charges might differ because of the traveling distance from the slope of hills. Road connectivity and the quality of roads also affect the cost of distance traveled while transporting goods. But the charges of distance traveled remain mostly the same for plain areas.
Another thing that affects the cost of distance traveled is whether of the area. If the shifting is done in a snowy location or during monsoon season, expect a change in price for the distance traveled by your moving company.
Q.4 Do the factors affecting household shifting also liable for office or commercial shifting?
Yes, all the factors mentioned above are the same to determine your local or interstate office shifting. While there might be a slight chance in a few things depending upon various factors, most of them remain the same to add up to your final moving cost.
Q.5 Do packing, and moving companies provide an estimation of our shifting?
Yes, they provide you with moving quotes, and these quotes consist of their charges. This allows the customer to compare various moving quotes and facilities and select their ideal moving company.
Latest posts by Anishka Luthra
(see all)