ALL ABOUT FLATS FOR RENT IN PUNE
Do you know why Pune is insanely famous? Because it gives the best combination of great weather, beautiful natural views, and ultimate career opportunities. Who wouldn't like to live in a city that provides this fantastic trio of some of the best things anyone would want? This very reason has made so many people relocate to Pune.
When we shit to a new city, we usually rent a house to live comfortably. No one immediately buys a property there. But renting is more challenging a task than it used to be. One needs a proper guide for renting an apartment in Pune or anywhere to eliminate future issues. On that note, we are sharing a guide on renting a flat in Pune and what things you must consider.
Everything you need to know before renting a house in Pune
1. Cost of Living in Pune
Knowing its cost of living is the first and foremost thing to consider before relocating to any city, nationally or internationally. This will give you an idea about your expenses, saving, and other essential things.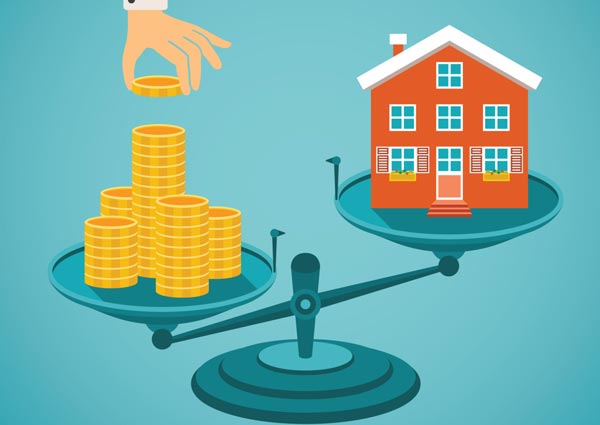 The cost of living in Pune is much less than it should be since Pune is the eighth-largest metropolitan economy in India, with the sixth-highest per capita income. Even though it has so many reasons to be an expensive IT hub in India, Pune is cheaper than Delhi, Mumbai, and Bangalore, too, since it has a cost of living index of 27.44.
With such minimal digits for the cost of living index, your savings and spending in Pune are sorted. And this fact makes Pune a highly liveable city in India.
2. Where would you stay?
Knowing the answer to this question is even more important than knowing the cost of living in Pune. Before you move out of your hometown for better opportunities in other cities, knowing and planning the place of living in the new city is imperative. Take out extra time, come to Pune, and explore all the best liveable places in Pune, Maharashtra, so that you can get an idea about the best places to live in Pune.
While the city provides excellent weather, beautiful landscapes, and multiple areas to live in, there are a few other things to consider before buying a property or renting a house in Pune. Here is a list of all those things:
Amenities like medicine stores, grocery shops, and local markets for daily necessities
Mode of transportation from your home to the office. If and how it is possible to commute. How long does it take to travel, and how convenient is it?
How far do you live from all the prominent places to hang out or visit during off days?
Considering your locality and society before renting a house in Pune. Check if parks are nearby, how spacious the area and its surroundings are, and how many people prefer living there.
These are some small yet significant things to know before you finalize an apartment for renting in Pune.
3. What type of house to rent in Pune, Maharashtra
As you know, two types of apartments or flats are available for renting nowadays. The first is an unfurnished home, and the second is fully furnished. When we move out of our native city, we either hire packers and movers Pune to relocate our household items to our new home or rent a furnished home for convenience.
While shifting to the city, you can choose the type of house to rent in Pune. The city has a few apartments with fully furnished flats for rent, but that will be an expensive affair. This is a convenient option if you don't want to shift your entire home to a new city. But if you are still deciding whether to spend extra rent on furniture, bring all your belongings to Pune and shift to Pune with your choicest commodities. That will be a safe, economical, and best option.
4. Cost of renting a house in Pune
When we move from our hometown to an entirely new city, renting costs a lot, and sometimes it's the only thing that makes or breaks the deal of our success. Since homes are a crucial part of living, one must know whether the things they are paying for as the house for rent in Pune, are worth it. You cannot pay a lot of money and get minimum facilities and comfort in return. Hence, checking a place properly before finalizing the rent of a home in Pune is important.
Pune is one of those fantastic cities that provides in-budget homes for rent, economical eateries, and inexpensive local travel in the city. Now, based on the things we mentioned above for finding a suitable home for rent in Pune, here are some examples of where you can live with comfort, ease, and economic rentals in the city: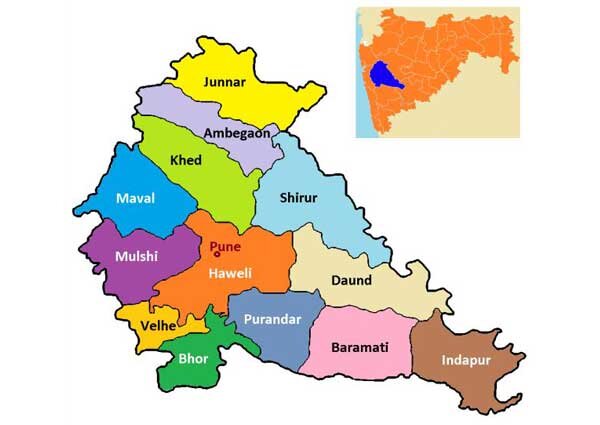 Viman Nagar
Vimal Nagar is currently one of the best and most liveable places in Pune. The reason behind its highest liveability is the flats and its surroundings full of shopping complexes, markets, malls, and many hangout places.
The area has a reasonable cost of living with multiple apartments available for rent, with 1 BHK for 12k to 14k and 2 BHK for 18k to 20k and a fair rate of development to consider for living. Hence, you can check out this place for a house to rent in Pune while shifting to the city.
Wakad
It is impossible not to know about Wakad if you are planning on shifting to Wakad. Although it falls on the outskirts of Pune, it has become one of the most significant IT hubs, bringing a lot of popularity to the district. The area is connected to the Pune-Mumbai expressway, making Wakad one of the first areas that anyone from Mumbai would visit.
With increasing IT parks and excellent connectivity to Mumbai, Wakad's game in housing and real estate is also getting strong. With companies like Tata, TCS Cognizant, etc., and regular water and electricity supply, residential places in Wakad have become one of the most favorable places to live in Pune. You can rent a 1 BHK for 12k to 15k and 2 BHK for 20k to 25k In Wakad.
Hadapsar
Farmlands surrounded this place before massive IT hubs took it over. But over the past few years, Hadapsar has seen such a massive transformation and growth that it is now known as Pune's IT and ITES center.
With three major IT parks, SP Infocity, Amanora Park Town, and Magarpatta, and major corporate companies like SAS, IBM, and TCS, Hadapsar is filling up quickly as more and more people have started living here. While Hadapsar has excellent options for accommodation, it also has multiple tourist attractions places like Purandar Fort, Kanifnath Temple, Mastani Talav, and many other places that attract many tourists throughout the year along with all the necessary shops, multiple shopping complexes, hospitals, etc. nearby.
These qualities make Hadapsar a great option for renting a house in Pune and living comfortably in the city. Rents in Hadapsar range from 10k to 12k for 1 BHK to 16k to 20k for 2 BHK.
Kothrud
If you want to live in a place in Pune that has its name in the Guinness book of world records, rent a house in Kothrud. This place holds the record for Asia's fastest-developing suburbs. Doesn't that mean this place must be full of opportunities and facilities, convenient for renting a house in Pune since it has a sound infrastructure development in recent years and great connectivity to the rest of the city?
All these qualities make Kothrud a prime location for living hence a very favorable choice for all the IT people who come from across the country to make Pune their permanent home. These reasons also make Kothrud a relatively expensive place to live, with rent for 1 BHK around 15k to 18k and rent for 2 BHK around 25k to 30k.
Kharadi
Some people like to live near the airport because their jobs require constant traveling. Kharadi is one such district in Pune that is located near the Pune airport, so if you are a travel vlogger living in Pune, Kharadi is a great place to rent a house. Apart from the airport, Kharadi has Pune cyber city, IT parks, and other prominent and influential businesses and IT parks in Pune. The only drawback of living in Kharadi is that it has fewer malls and shops to buy supplies for daily use.
It is safe to say that Kharadi is one of the best places to live in Pune for multiple reasons. The best part is that housing rents in Kharadi are minimal, with 1 BHK for 12k to 15k and 2 BHK for 15k to 25k. What else do you expect from a place that treasures opportunities in Pune?
And those are some of the best residential localities in Pune to live in. Based on multiple factors, renting a house in Pune in these districts will be the best.
5. How to find places to rent in Pune for a living?
If you know someone in Pune, whether a friend, colleague, or relative, then taking their advice on renting a house in Pune is best. But if you are entirely new in the city and need to learn about places, rents, and other essential things to consider before renting a house in Pune, then take help from a Broker.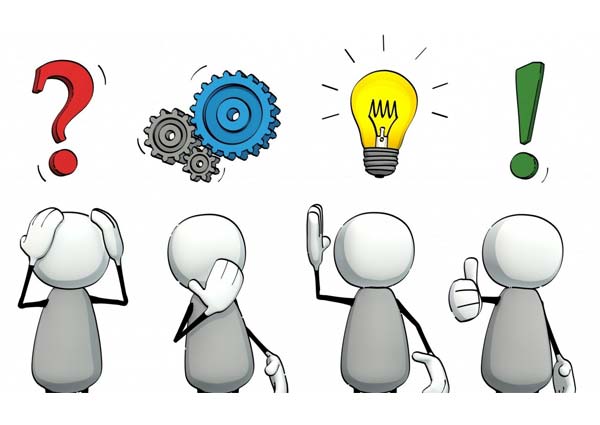 A reputed broker can be easily found on the internet, and its authenticity can be verified through his office and Google reviews. But it is undoubtedly an expensive affair. So, if you are looking for a reasonable way to find a suitable house for rent in Pune, then here are a few things you can do:
Download apps that suggest locations in a city where you can rent your choicest home in simple steps.
Take recommendations from social media. Facebook has many city-wise groups where such questions can be asked, and you get great answers from people across the community.
Search on the internet. No, we aren't asking you to finalize the deal via the internet. We ask you to look for the best options for renting a house in Pune. Then explore these places and find your ideal home.
Following these 5 easy yet crucial steps, you can easily find a home for rent in Pune. It will also ensure that the house you rent is ideal and full of facilities and amenities around you.
Things to Remember before moving in
Here's a list of some general tips and essential points to know before renting a house in Pune: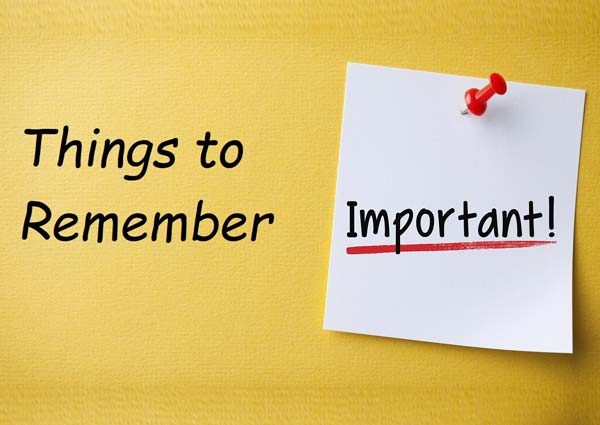 1. Making a checklist of all priority things
We all have things that are most important to us. And these things are also applicable when we shift home. Make sure to list everything that is a priority for you from a living point of view so that you don't forget them while searching for a home for rent in Pune. For example, parking spot, milk booth, the distance for availing public transport, post office or bank, etc.
2. Check for facilities and maintenance of the house
Whichever house you choose to rent in Pune, make sure you inspect it properly. No matter the rent you pay, your home should have the basic standard of what a house should be like. This includes no leaks in water pipelines, proper supply of gas, no drawer, handle missing from their place, or woodwork coming out of its place.
Because if the house needs repairing, either the owner will repair it or they might put the damages on you later on and ask for compensation. So, this should be addressed in advance.
3. Know all society's rules and regulations
Nowadays, almost every other society has its own set of rules for all the inhabitants, and these are mostly the same for people living on rent and those who own apartments there. Make sure to know all these rules and guidelines of your new society, especially timings, before moving in.
4. Get to know your neighbors and other people
Knowing who is living in your neighborhood is always a great and safe idea. The neighborhood is empty if you are about to share your new space with older people, youngsters, or a family. Always know the people around you and, if possible, get an idea about the society you are about to live in.
5. Ask if you can decorate your home according to your wish
Some landlords don't allow their tenets to decorate the home according to their wishes. They don't allow putting nails on the wall to hang pictures or anything. So, if you are dreaming of making your new rental home in Pune as good as your own home, discuss it with your landlord.
6. Explore the locality you are about to shift to
This is another primary task to do. Do some homework and check the crime rate in the area. Stroll in the streets at night and see if there is availability of street lights or not. During evenings and nighttime, notice if the streets are all empty or if enough people are walking here and there for their work.
Also, check what kind of people roam about in the area, if there are families, kids, and elderly people in the locality or not. This gives you a much-needed and helpful idea about the society and locality you are shifting to.
7. Remember the rental agreement
This is another crucial step from a legal safety point of view. Once you have found your ideal place to rent a house in Pune and it perfectly fits all the safety factors mentioned above, you must proceed with the legal rent agreement.
Make sure your agreement has everything in it that has been verbally decided between you and your landlord so that there is legal proof of everything. Attach all the documents, but make sure to know what you are giving away with the agreement.
And that is how to rent a flat in Pune. Now you know everything about renting a house in Pune, so make sure to make no mistakes and rent a safe, spacious, and economical home in Pune that is also surrounded by all the necessary amenities. You can also avail of storage services in Pune if your home has yet to be finalized and you need a safe space to store your goods for a while. For more details, check out this space.
Frequently Asked Questions
Q.1 Is Pune an expensive city to live in?
No, Pune is not an expensive city to live in. It is, instead, a much more economical city than most of the IT hubs in India. See the details given above to know how economical it is to live in Pune.
Q.2 Which area in Pune has the highest rent for a living?
Vadgaon Budruk in Pune has the highest rental apartments. The reason behind its expense is the direct connectivity to the Mumbai-Pune highway.
Q.3 Why are housing rents increasing in Pune?
After having the same rent for more than two years, Pune has increased its rent slab to a bit higher. This change has been marked because of two reasons; the first reason is Pune city's favourability as one of the most liveable cities in India, and the second reason is inflation. These two reasons have increased rents in Pune a bit.
Q.4 Can I live sufficiently in Pune with a 45,000 salary?
To live a good life in Pune in Posh areas, you should at least have a 30,000 to 35,000 salary. This includes food, rent, electricity, and other essential accommodation charges. So, by this means, you can easily live in Pune with a 45,000 salary.
Q.5 Is Pune cheaper than Mumbai to live in?
According to statistics, Pune is approximately 37% cheaper than Mumbai to live in.
Latest posts by Anishka Luthra
(see all)