Best Places To Live In Mumbai
Mumbai is the undisputed business capital of India. Settling in this city has always been a dream for many. If you are interested to know about the best places to live in Mumbai, you must understand that Mumbai offers expensive housing options.
Packers and Movers Cost Calculator
Following the basic rule of economics, the lofty demand for accommodation in Mumbai makes the prices of the properties pretty high. However, the posh areas in Mumbai are not always the ones right at the centre of its boundaries.
Rather, you will find exclusive and exquisite stay options around it. The following list will reveal the best areas to live in Mumbai for people looking for sophisticated neighbourhoods and modern amenities.
Posh Areas In Mumbai To Live
Bandra Bandstand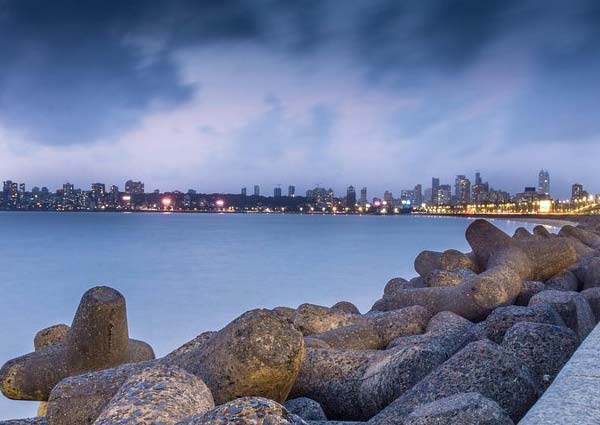 Do you enjoy brisk walks along the coastline of the sea? If yes, then Bandra Bandstand can be an excellent choice for you to stay in Mumbai. Besides the well-maintained seaside promenade, this area also offers breathtaking vistas of the rumbling Arabian sea from many corners. Mumbai is a busy city, inhabited by millions of people.
With a house in this area, you can enjoy fresh air, a pollution-free environment, and a cool sea breeze to rejuvenate your soul. It is one of those areas in Mumbai where most rich and famous people prefer to stay. If you are planning to shift to Bandra Bandstand, hire the best moving company for a hassle-free relocation.
Malabar Hill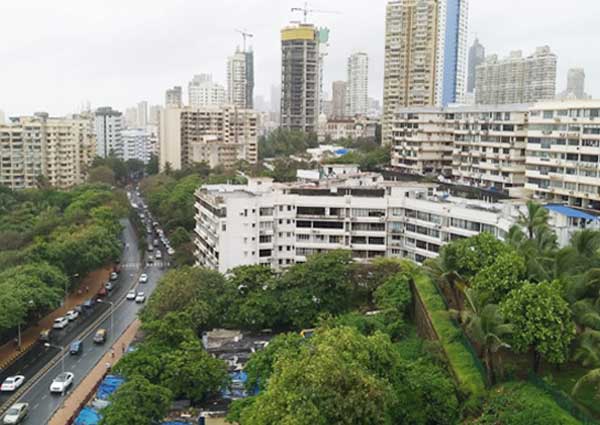 Malabar Hill area is one of the best alternatives for staying in Mumbai if you have a peaceful place in mind. In a city like Mumbai, a place offering solace and tranquillity is hard to find. Malabar Hill is one such exceptional place where you can take listen to the wind swishing through the Gulmohar leaves along the pathways.
The Malabar Hill club is a wonderful place for socializing and spending leisure hours. This area undoubtedly offers one of the best neighbourhoods in Mumbai. The houses on the upper slopes of the hill also offer a great view of the Marine Drive. If you wish to buy an upscale apartment, the Malabar Hill area can be an excellent choice.
Altamount Road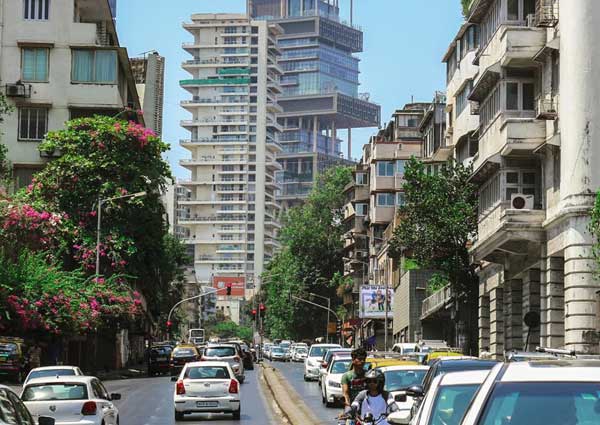 Home to many celebrities and affluent people, Altamount Road is another excellent place in Mumbai. This place is quite serene even though it is not far from the city centre. If you get a house here, you will have Mukesh Ambani as your neighbour.
Antilla, the most luxurious home in India is here. Perched on a hillock, this place enjoys the solace and peace brought about by the trees that surround the hill slopes. Most foreign consulate offices are situated here. Hence, this place offers safety and order. One of the posh areas of Mumbai, living here can be an experience for anyone.
Pali Hill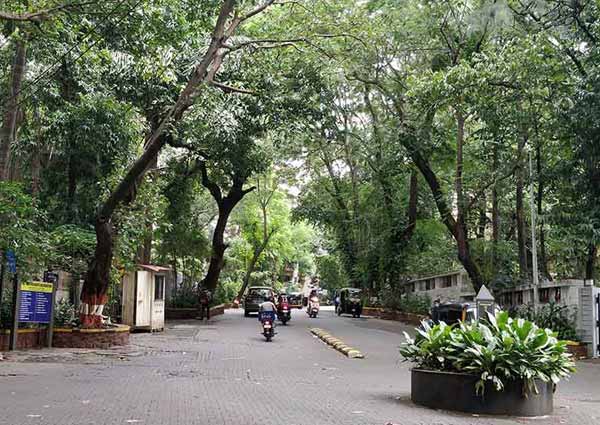 Pali Hill enjoys its exotic location on the hilltop that offers an uninterrupted view of the sea. This place is perched a few notches higher than most of the city. You might catch a glimpse of celebrities running or jogging across its ascents in the morning.
Dotted with high-grade restaurants, bungalow-style houses, and modern apartments, this place can be your best choice for housing in Mumbai. In short, Pali Hill defines the lifestyle of a posh area in Mumbai.
Hiranandani, Powai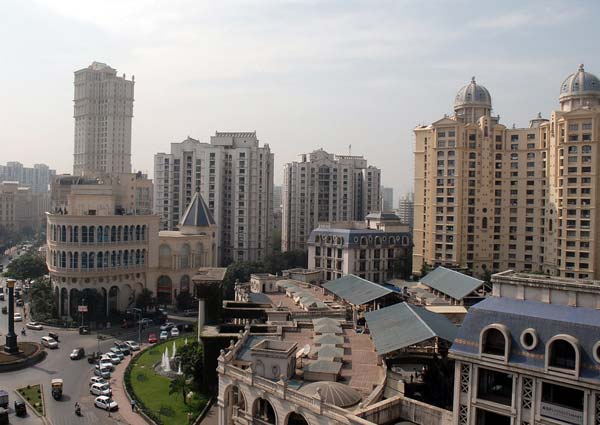 What do you look for in the vicinity when you plan to shift to a place to live? Most people check for reputed schools, good quality restaurants, shopping malls, sophisticated neighbourhoods, and urban apartments. If your checklist consists of all these, Hiranandani, Powai is the best place for you in Mumbai.
Name any facility, and you can find it here. Living in this Northern suburb of Mumbai can be an enthralling experience. You can take a stroll in the well-manicured gardens of this area. After a tiring day at work, you can find some solace, by sitting by the Powai lakeside.
JVPD Scheme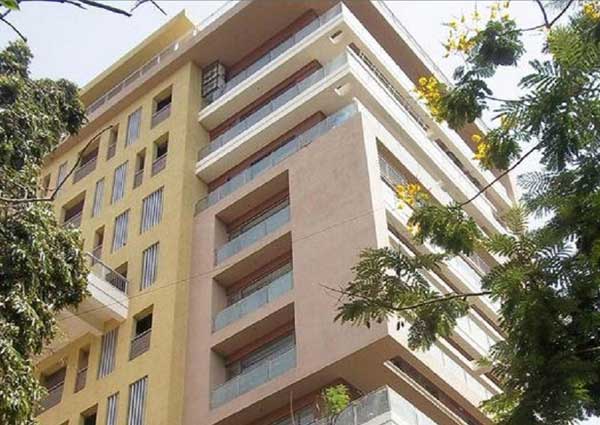 A bustling area with all modern amenities and natural respites, JVPD Scheme is ideal for all looking forward to settling in Mumbai. The famous Prithvi Theatre is also located in this area. Home to many Bollywood stars, you can call this place a posh area of Mumbai.
Its proximity to Juhu Beach makes it a perfect destination in Mumbai to live. You will find varied options like Bungalows, apartments, Villas, Houses, and more in this area. Based on your budget and requirement, you can choose anyone. You can find many high-end restaurants, cafeterias, and clubs here.
Worli Sea Face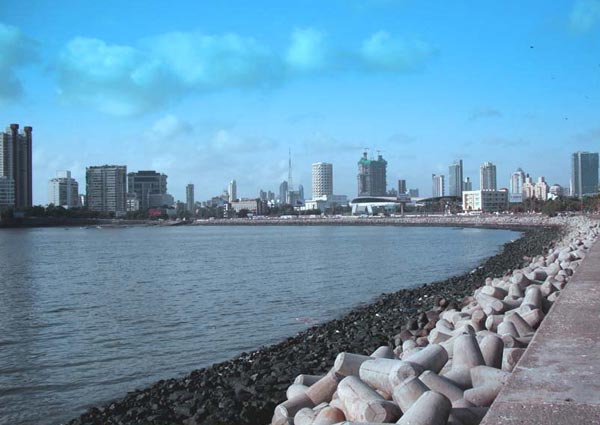 The connectivity between the city of Mumbai and its suburban areas has improved for Rajiv-Gandhi Sealink. If you plan to buy expensive accommodation in Worli, this area can offer you an excellent choice.
Prominent areas of Mumbai like Lower Parel, and Bandra are pretty close to this area. It also offers the residents an overwhelmingly beautiful view of the Arabian Sea.
Engage the best moving company for packing, unpacking, and transportation of your belongings to relocate to this place. The reputed movers always offer end-to-end solutions and take special care of your fragile belongings.
Cuffe Parade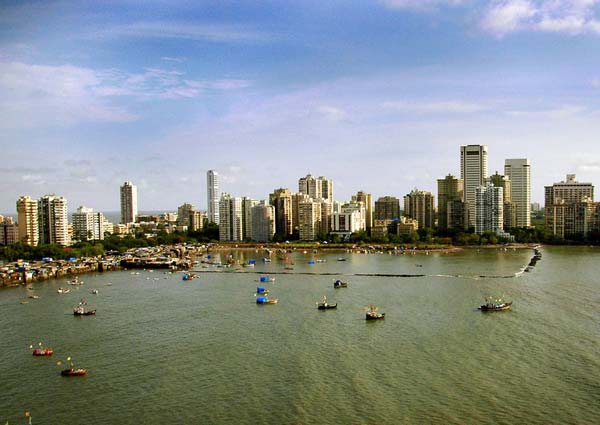 Have you ever dreamed of living next to the iconic Taj Hotel in Mumbai? You need to buy or rent accommodation in the Cuffe Parade area to make this dream come true. The two famous buildings, Makers Towers, and The World Trade Centre make this place the heart of this city.
Located at the southern tip of the coastal city of Mumbai, Cuffe Parade offers expensive housing alternatives. You might have to invest substantially, even for renting an apartment here.
However, your relocation will never be a problem with the best moving companies managing it. No matter the cost of accommodation, you can always find moving solutions at affordable prices.
Breach Candy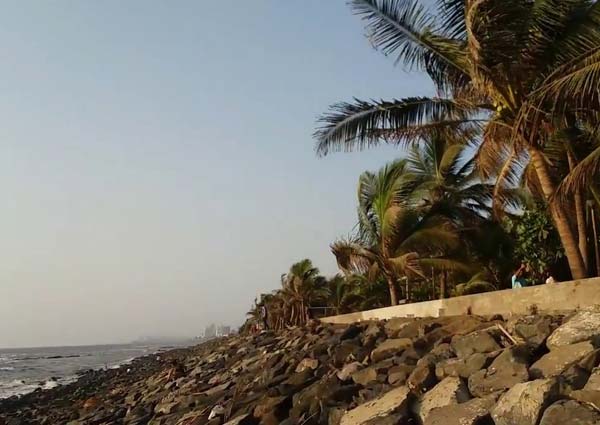 If you are looking for a house in South Mumbai, Breach Candy can be an excellent option. Located near the seashore, this place is known for its exclusive Breach Candy club with an iconic saltwater pool. No other club in Mumbai has the credit of owning a saltwater pool other than Breach Candy.
Another noteworthy landmark of this area of Mumbai is the Breach candy Hospital. Home to several reputed schools, and institutions, this place is ideal for family people with kids. If you need to relocate to Mumbai's best neighbourhood, Breach candy can be an undisputed choice at any time.
Seven Bungalows, Versova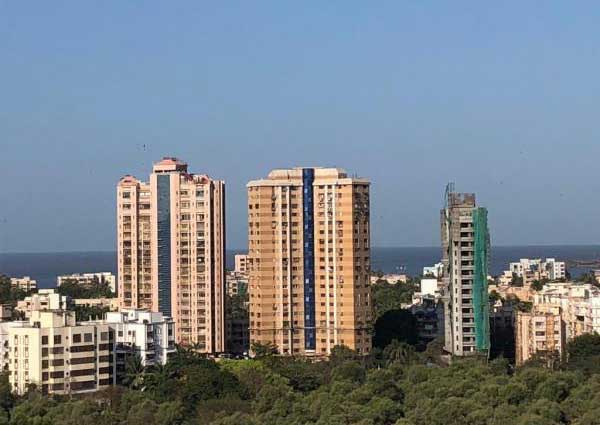 Close to the Juhu area, this place is another excellent choice for people looking for friendly areas in Mumbai to stay. Mumbai metro connects this area with many of the city's important parts. The Versova beach is also a stone's throw away.
You can plan an evening with your family to enjoy the soothing breeze by the seas side and enjoy some local food. Many apartments in this area offer a clear and unobstructed view of the magnificent Arabian Sea. If you have a no-constraint budget, you can buy one such apartment to enjoy the sunrise and sunset every day.
Checklist Selecting The Best Place To Live In Mumbai
Buying a property in Mumbai is not an easy task. You need to put in your time and effort to ensure the best buy. Even for renting properties, you need to consider several aspects. The following is the list of factors you should keep in mind while looking for properties in and around Mumbai.
Property Quality
Check the quality of the property you intend to buy. In a bustling city like Mumbai, you will find many real estate developers offering apartments and houses at lower prices. While a low-price deal is always beneficial, you should also check if you are settling for something less.
Beware of the foul-playing intermediaries and developers. Investing in a property is a long-term thing. Check the age, location, and amenities of the property before finalizing the deal.
Property Size
The size of your property should depend on your requirement and budget. If you have a family of 5/6 members, a simple 2BHK apartment might not be adequate for you. On the other hand, 2BH properties are the best choice for 2/3 member families.
Regardless of your requirements, you might find suitable accommodation pretty beyond your budget in Mumbai. In that case, you might have to settle for something that fits into your budget. When you buy a property in a city like Mumbai, always follow the rule of cutting the coat according to the size of the cloth.
Neighbourhood Quality
The quality of the neighbourhood comprises several factors. The safety and security of the place, proximity to essential services, and availability of local transport are only a few of them. When you plan to buy a home in Mumbai, try to think of all the things that you will need in an area to live conveniently.
If the area has good schools, colleges, and hospitals, it is ideal for staying. Bus stands, railway stations, and airports in the nearby area also add to the value of the place. Also, check the people living in that area. A significant part of neighbourhood quality depends on the residents of the place.
Frequently Asked Questions
Q.1 Which area is ideal for staying in Mumbai?
Mumbai is a densely populated, big city. Mumbai offers several accommodation options in various localities. If you are looking for high-end properties with good neighbourhoods, Versova, Juhu, Powai, Bandra, Pali Hill, Malabar Hill, etc., could be some ideal places.
Check the property prices in these areas before finalizing one. The list mentioned above has several areas in Mumbai that offer friendly accommodation alternatives.
Q.2 Why do people prefer living in Mumbai?
Mumbai is one of the busiest cities in India in terms of trade and commerce. It has remained the centre of business for centuries. Even today, many people consider this city to be an excellent choice for living. While it remains abuzz with millions of people, it also offers the serenity of its seaside beach area.
You will find countless good schools, colleges, hospitals, and employment opportunities in and around Mumbai. Since this city offers all the facilities a person looks for to live a convenient life, people prefer living here.
Q.3 Are all Mumbai properties very expensive?
Mumbai is a metropolitan city and home to a constellation of the rich and celebrities. Many areas in Mumbai host some of the most expensive housing in the country. The average property price in Mumbai is undoubtedly a little higher than many other cities of its category.
However, you can also find affordable, middle-ranged housing options in Mumbai. In short, Mumbai offers various accommodation options for people with varying budget limits. Check the areas with affordable housing facilities if you have a slender budget.
Q.4 Do I need moving companies to relocate to Mumbai?
Moving companies always make the entire task of relocation easier. If you are moving from other cities in Mumbai to a new place, you still have to carry every belonging to the new place. If you are coming from other cities to Mumbai, you need to ensure secured transport.
Regardless of the distance, you are travelling for the relocation, engaging professionals ensures safe and loss-less relocations. The reputed moving companies generally offer end-to-end service, which makes the process hassle-free. They assist you from packing to unpacking.
These companies take special care while packing or transporting your fragile items. Moreover, you can avail of their pet transport or vehicle transport facilities. If you need to store some belongings separately, you can use their warehouses. Hence, involving the experts in shifting is always a wiser choice.
Q.5 Is Mumbai a safe place to live?
Mumbai is a pretty safe city to live in. Thousands of families live in Mumbai. The city enjoys additional protection as most celebrities and business tycoons live here. If you have plans to shift to Mumbai, safety issues should never hold you back.
Mumbai is a dream place for many. If you wish to move to Mumbai, hire the best moving solutions to make your relocation experience hassle-free. The reputed ones will help you relocate to any posh area in Mumbai.

Latest posts by Priya Gupta
(see all)