10 things to do in Dharamsala
Whether we relocate to a new city or visit that place for holidays, everyone wants to know what they will do once they reach the location. So, if you are all set to explore Dharamsala, India, the heart of Himachal Pradesh, you need a checklist of all the fantastic adventures this place offers you.
Here are the top 10 things to do in Dharamsala, Himachal Pradesh
1. Triund trek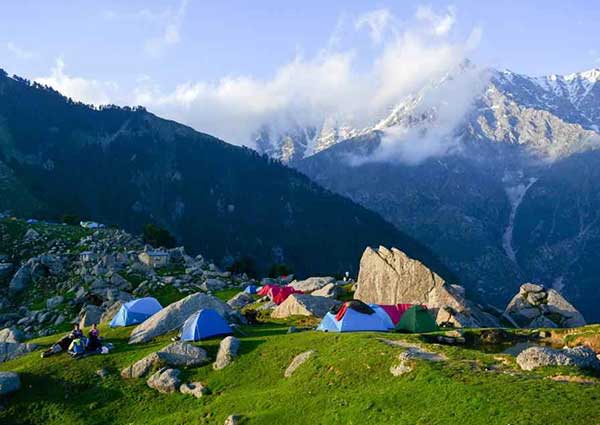 If there is one name that comes to everyone's mind when they hear the word Dharamsala, it's undoubtedly the Triund trek. There is not just one but multiple reasons to visit Triund trek when in Dharamsala:
You will witness the breathtaking view of Kangra Valley on one side and Dhauladhar Mountains on the other.
Trekking Triund valley will take you through beautiful forest views. You will witness multiple forests with unique trees lined up to welcome you with open arms.
Multiple small shops and snacking junctions will make your trekking worthwhile and help you create multiple memories.
Make sure you are not weak-hearted to take up this trek, as it is challenging.
2. Exploring Kangra Fort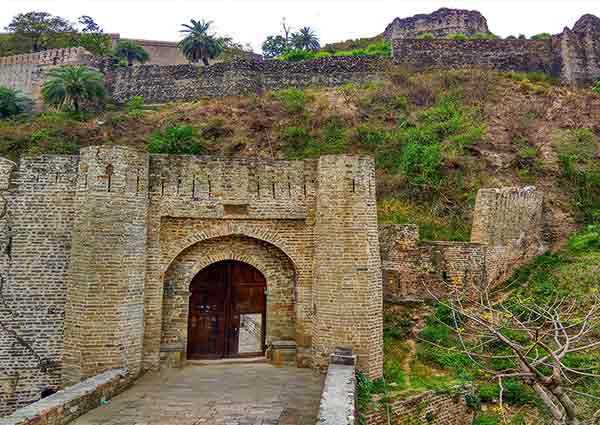 What will you do when you plan a holiday to a hill station, and you get to know that the hill station has one of the oldest recorded forts in the country? You must pay a visit to such a unique place.
Kangara fort is one of the largest forts in the Himalayas. It was built by the Katoch Danyasty and is believed to be as old as the times of Mahabharata.
The inside of the fort is exemplary and watchful, too, for multiple reasons. Visit it and experience a great time travel from medieval to modern Indian history.
3. Tasting true adventure by Paragliding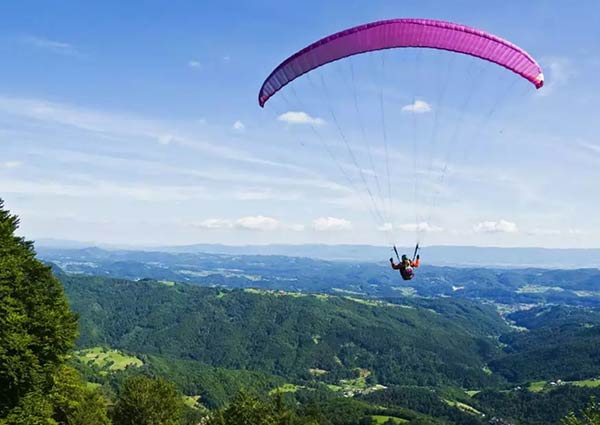 Mountain means adventure. And what's an adventure without going completely breathless while paragliding in mountain winds? And the best part is multiple travel agencies provide the adventure of paragliding in Dharamsala.
So, remember to make the most of the naturally hilly terrain of Dharamsala by using them as the perfect platform for paragliding.
4. A day at Dal lake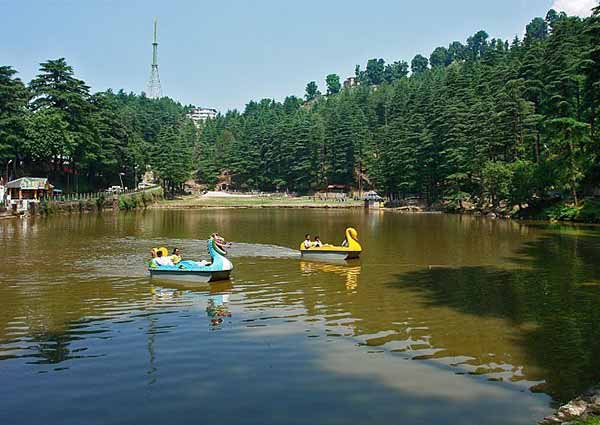 The beauty of the mountains and the serenity of the lake is a unique combo. And when in Dharamsala, you can experience them both at Dal lake, located in McLeod Ganj. The small lake is surrounded by multiple trees making it a perfect place to sit and feel the calm of the mountainous region.
You can also visit the famous Shiva temple situated near the lake. So, make sure to add it to your things to do in Dharamsala.
5. Plan a picnic at Bhagsu Waterfall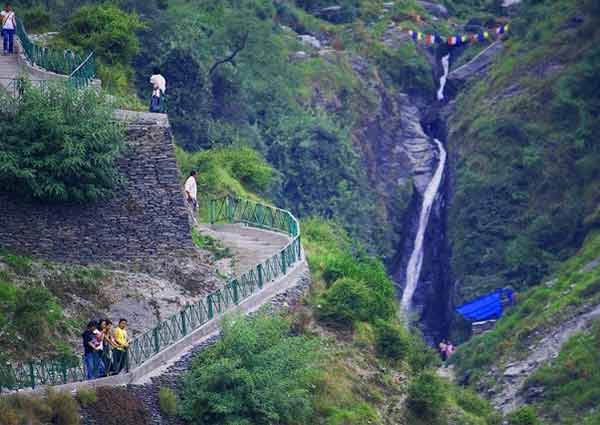 If we start counting all the stunning views that mountains have got to offer its visitors, we might count every other thing it has. That's because every corner of the mountains is full of natural beauty that is effortlessly breathtaking.
And Bhagsu waterfall is one such thing. A beautiful stream of water flows from the middle of two mountains. Lush green bushes and trees surround the mountains. The waterfall is a famous tourist place since there is also a shiva temple near the waterfall.
6. Visiting monasteries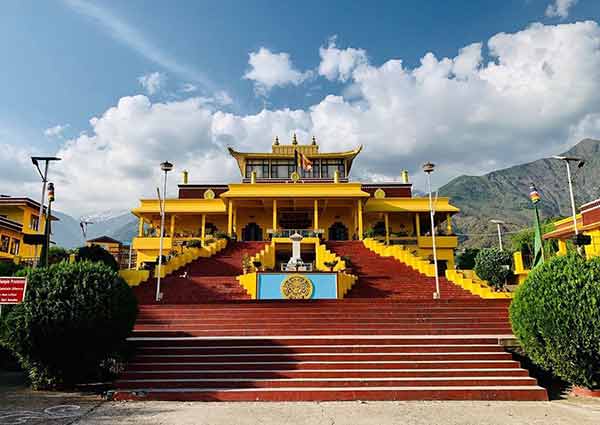 Do you know Dharamsala has a Tibetan monastery that is so big that it has room for more than 500 monks? The monastery is beautiful and a great tourist attraction place. Multiple people visit this location in Dharamsala for its huge meditation halls, colorful walls, peace, and watching monks learning Tibetan Buddhist practices.
7. Exploring war memorial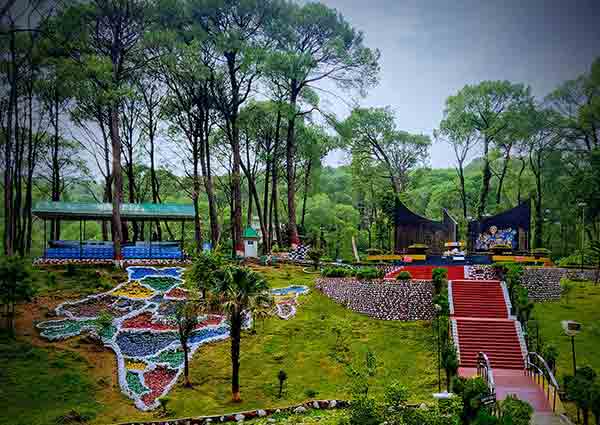 Vacations are a great time to do things you wanted to do for so long, like paying homage to those who died for the country post-independence. Dharamsala has one place to pay your respects to our brave soldiers.The place is called the Dharamsala war memorial.
The memorial is situated between beautiful greenery and is surrounded by nature from all sides. The inside of the memorial is equally beautiful that justifies the purpose of representing the bravery and sacrifice of our soldiers.
Tourists who visit Dharamsala during national holidays make sure to visit the Dharamsala war memorial. And it would be best if you did that too.
8. Spend time in nature by visiting the tea garden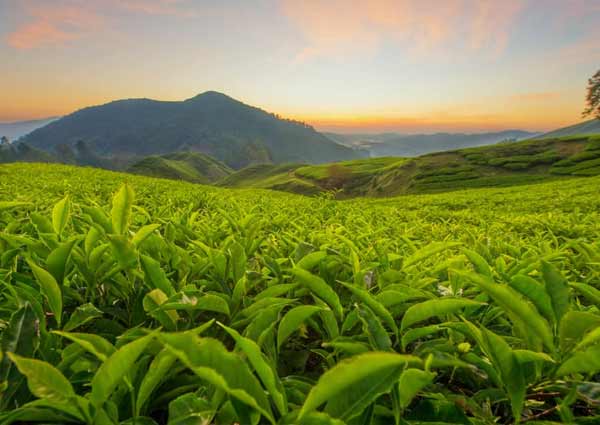 Indians have a particular relation with tea. And when we get an opportunity to admire one of the country's most loved and celebrated beverages, there is hardly anyone who misses it. The tea garden in Dharamsala is a true example of how nature lets us enjoy its beauty and produce in abundance.
Imagine this drop-dead view where you are at a beautiful hill station with no pollution, the sky is clear, no traffic or buildings to restrict your view, and you are standing amid a vast tea garden. Nature at its best, and a nature admirer needs nothing more than this, do they?
9. Sightseeing at Kangra Valley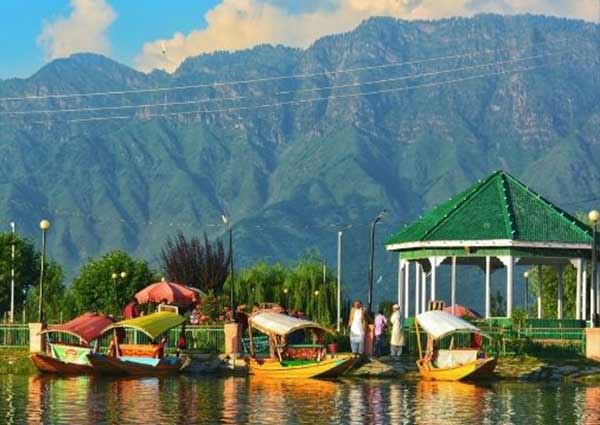 What if we tell you Kangra valley in Dharamsala can offer natural beauty, historical structure, and modern science altogether? Are you willing to go? Because we have never seen anyone miss visiting the stunning Kangra valley.
That's because apart from being a uniquely beautiful sightseeing getaway for tourists, the valley also hasbeautiful Masroor Rock cut temples that are said to be as old as the 8th century. These temples belong to the Indo-Aryan School of architecture and are a must-visit for some time travel experience in Kangra valley.
Apart from that, if you want to know how ancient Tibetan art and craft culture is preserved, you must drive 40 km to the Norbulingka institute. Doesn't it sound like a day full of multiple activities that are super unique and amazing?
10. Admiring the beauty of Kareri Lake Trek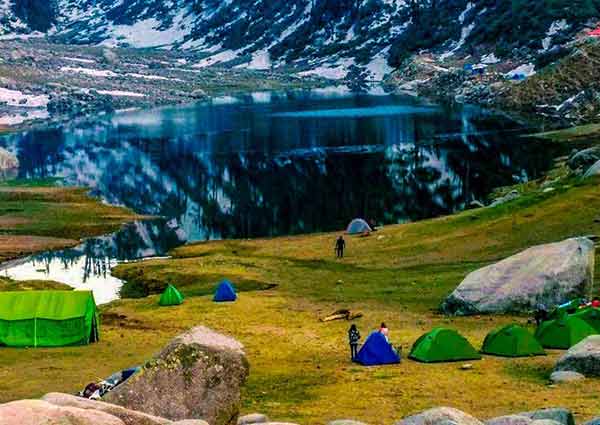 Sitting beside a lake feels very soothing. And when huge mountains surround the lake, it has abundant greenery at all its sides and has an open sky where multiple birds roam while producing their soft sounds; a lake is surely a must-visit place.
And in Dharamsala, Kareri lake trek is one such place. It is less popular than the Triund trek but is equally impressive. Kareri lake also serves stunning views of unique Himalayan green vegetation and flora. Sounds super amazing, right? Then add this place to your things to do in Dharamsala now!
Note:Most of these places must be visited during the summer. Since winters in mountainous areas are too harsh, plan a trip to Dharamsala during the summers and experience a light chill in the vibes while exploring all the best things to do in Dharamsala.
Bottom line:
And those were the top best things to do in Dharamsala. If you are planning on relocating to Dharamsala, where your old home awaits you, then call us, and we can arrange the best home shifting services.
And if you are only visiting the beautiful city for fun, adventure, and family vacations, then make sure to prepare a list of things you will be doing there. Because once you enter Dharamsala, its beauty will mesmerize you so much that you might be unable to think straight and make plans.
So, pack your bags because a fun-filled adventure amid natural beauty awaits you in Dharamsala. Stay tuned to learn more about interior decoration and moving services in India.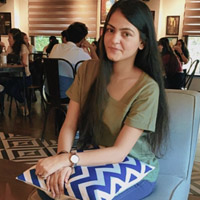 Latest posts by Anishka Luthra
(see all)