Moving to a new place can never be taken too casually. It requires meticulous approach towards each and every step that is involved in the entire process. If you have planned to move to Chennai, it is important to note that from assembling your household goods for packaging to the task of their reorganization at the new home, every stage must be dealt with watchfulness and care, even if you have hired the best Movers and Packers in Chennai.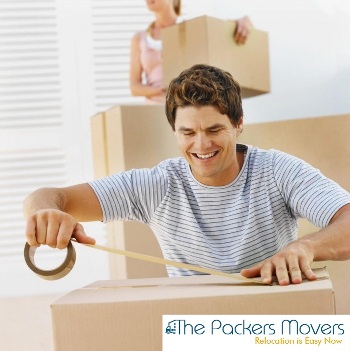 One of the most confounding tasks during relocation is of packing. When you face the mishmash of all the household stuff that you need to pack for relocation, your stress starts taking toll of your mind. But it is important to note that moving doesn't need to be a hassle! Using some effectual Packing Tips you can not only manage your packing task in a time bound and economic way, but can also lessen the burden at the end of your logistics services provider in order to make the entire moving process as stress free as possible.
Here are some effective Packing Tips and guidelines that you must follow to make your move hassle free:
Get rid of all your scrap:
Very often it is noticed that people tend to multiply the stress and efforts at their end by carrying a lot of trash stuff with them to the new place. This is one of the important factors that generally add to the substantial chaos while moving to a new location. Carrying loose and useless good as with you can result in much detriment during the course of relocation. The clanging of the scrap with other goods can increase the chance of damages while moving. A number of Movers and Packers in Chennai have complained that the negligence of people towards getting rid of their unwanted and scrap goods, before beginning to move, has been one of the chief factors behind the damages while relocation. Besides, if you fail to dispose unwanted goods, there are chances of missing out some of your important goods behind.
Arrange the boxes carefully:
While you are moving to Chennai, getting organized with boxes is a very crucial step. Rather than spending your scanty savings on buying sturdy and fresh boxes, you must insist on arranging for recycled old cartons and boxes is the practicable way to go about it. Apart from that, you must make sure that you are arranging for boxes of appropriate size and volume that can easily hold the desired amount of goods. Furthermore, it is very important to make sure that the box is strong and durable enough to hold maximum amount of goods. As one of the notable Packing Tips, you must ensure that arranging your own boxes is far cheaper than getting them from the Movers and Packers in Chennai.
Pack your electronics with due care:
Though electronics are not much composite to assemble and disassemble as other major appliances, they still require technical know-how when it comes to packing them for the move. It is highly recommended that you carry out the packing of electronics items under supervision of your electrician. Even if you perfectly know how to assemble the hardware, you must get it done from the electrician.
In order to minimize chances of damage to your valuable household goods, you must consider these important Packing Tips. For availing apt services for your home relocation, you must visit Thepackersmovers.com, the trusted e-directory for hiring reputed Movers and Packers in Chennai. Here you can also get unmatched quotes for Movers and Packers rates from the service providers that are prevailing in Chennai.