How to Declutter Your Home before a Move – Thepackersmovers
Decluttering your home before the big move is one of the best ways to save your time, money, and energy. This way, you will get the chance to have a fresh start in your new abode. Moving the old and unwanted items will cost you more during relocation and take up space in your new apartment or house. And if you are thinking about how to declutter your home before moving and where to start, then keep reading below. Here you will find essential tips, and a room-to-room decluttering tips and more.
Decluttering Home Before Moving: Why Is It Needed?
There are several reasons why you should consider decluttering your home before you move to a new home or apartment. You may be tempted to throw everything you own in a box, but decluttering can make your home relocation easier.
First, if you declutter your home before moving day, you will have less number of items for packing, transporting, and unloading. Getting rid of certain unwanted items will save a lot of time and energy on the moving day.
Second, decluttering your house will also help you save some money on the relocation expense. As you will have fewer items to pack and move, you will save money by needing fewer boxes, cartons, wrapping papers, and other packing supplies. And, if you are hiring a professional home shifting service, you will also save on the moving cost by having fewer items to relocate.
And lastly, with fewer items, it will be easier for you to unpack and organize all the items in your new apartment. Your unpacking will be a lot easier, quicker, and stress-free.
Decluttering Your Home for Move: Preparations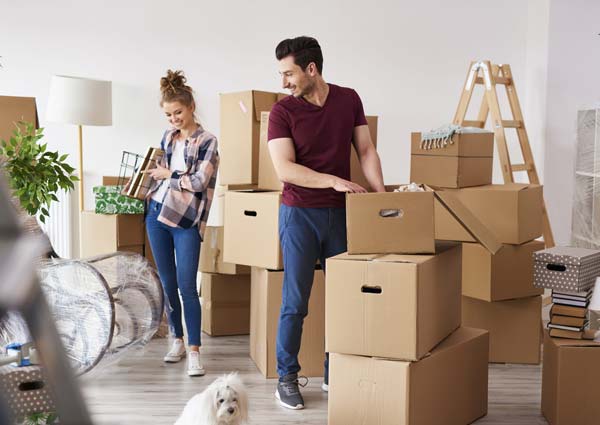 Decluttering is one of the most boring tasks which people usually procrastinate until the very last minute. But, if you want to make your relocation and unpack a lot easier, then it is best not to avoid this step. If you are wondering, "where do I begin to declutter my home?" the answer is preparing.
Pick a Date
You need to do many things when you have to relocate to a new home. Searching for reliable packers and movers is one essential thing that will take time since you need to compare quotes, reviews, etc. So, it is best to start decluttering well in advance, one month before the moving day is best. Decluttering may take an entire day or even more, depending upon the number of items you have, so it is best to go through with this step before the day of the relocation.
Prepare a list
Create a list of the rooms you want to declutter first. You can jot down the list of items that you no longer need and want to get rid of.
Give Yourself Time
We can all agree that decluttering can be overwhelming and not fun. If you feel like decluttering the entire day is too hectic, then you can also take a few hours of your day daily and start decluttering one room per day.
Set a Deadline
If you are someone who gets things done when under pressure, then you can also set a deadline for decluttering your home.
How to Decide which Items to Get Rid of?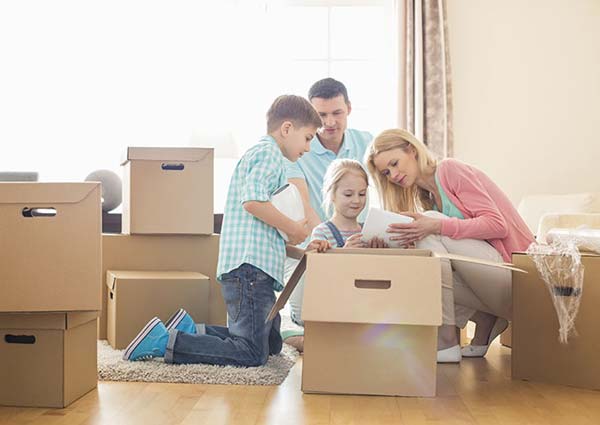 Following are the parameters based on which you can decide which household items to keep and which you can get rid of:
Condition of the item
You may have a couple of old items and rarely use them anymore, like the sewing machine. If you haven't used it in a long time, then it is best to give it to someone who needs it more instead of packing and moving it along with other items.
The Item's Sentimental Value
There are gifts you may have received over the years or items linked to special memories. Yes, these items are lovable, but you can let them go now since you will never forget the memory attached to their item. If those items are still in use, you can keep them; if not, you can consider leaving them behind.
The Moving Cost of the Item
Some items, such as old appliances or heavy items, may cost more for home moving. So, it is best to get rid of them to save on the moving expense.
Room-By-Room Decluttering
Given below are some room-by-room decluttering tips to help you get rid of unwanted items in a systematic way. Spending a week per room is best for easy and manageable decluttering.
Decluttering Your Kitchen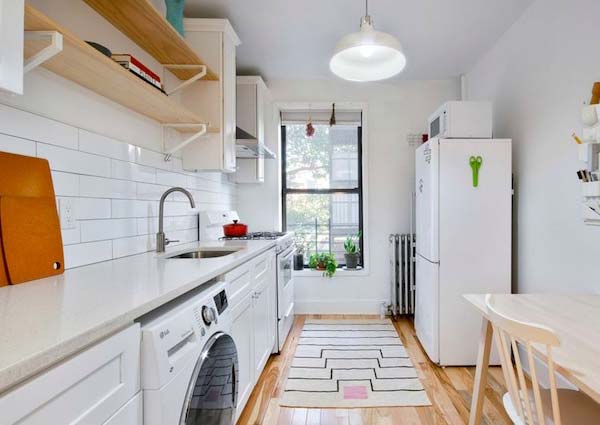 Starting with the kitchen, you can declutter anything broken, surplus, or never used much. These things include sauce packets and condiments, which may lie on the kitchen shelves or in the refrigerator and may have expired.
There may also be a couple of old and small appliances in working condition, which you can clean and donate to someone. The appliances like toasters, blenders, etc., which don't work or have exposed wires should be disposed of.
You may also have many old water bottles and chipped mugs that you no longer use; get rid of them.
Decluttering Your Bedroom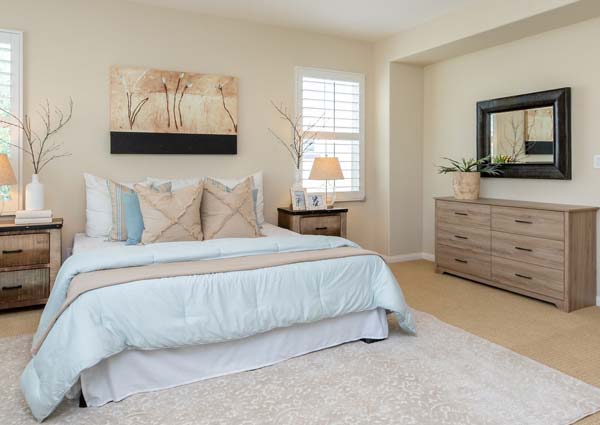 Your bedroom is one of the best places for major decluttering. The closet and drawers in your room may have lots of items you rarely use, like extra hangers. You can give some of it to your friends or family or donate it to a thrift store.
Go through your closet and sort your clothes, shoes, and accessories. The ones which are old or no longer fit can be donated.
Decluttering Your Living Room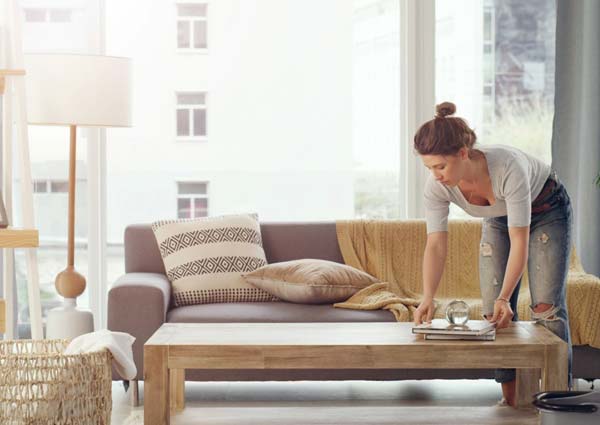 Your living room may be spruced with a bookshelf. You can give some books or magazines to your friends, neighbors or donate it to the library.
With the rise of online streaming platforms like Amazon Prime, Netflix, etc., people no longer use cassettes, tapes, etc. You can take it to a thrift store or a library.
There also may be some old electronics in the drawers. If those are in working condition, you can put them up for donation.
Decluttering Your Bathroom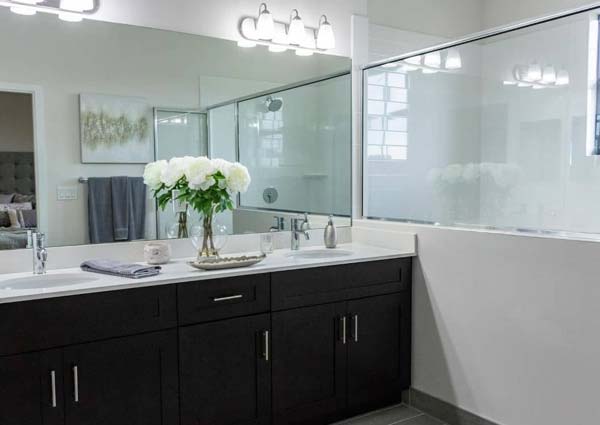 Get rid of medicines you no longer use and the ones which are expired.
Throw out the empty bottles of shampoo, shower gels, etc.
Dispose of any old cosmetics and skin care products as they may have expired and, if used, can harm your skin.
More Tips To Declutter Before Moving
Here are some helpful tips which will make the process of decluttering easier and hassle-free for you:
Organize Items into Three Sections
You can have an organized decluttering of your rooms by separating the items into three sections: items to keep, items to be sold and items for donation.
Leave Items of Sentimental Value at the Last
The items which are old and no longer used can easily be tossed, but the ones which also hold sentimental value are harder to let go of. So, get rid of the old and unwanted things first. Then, deciding which memorabilia you want to keep and the ones to want to let go of.
Dedicate Time for Decluttering
For some people, decluttering the entire house at once can be very exhausting. You can set two to three hours of decluttering time during the week or on weekends.
One Last Check
After you have gone through and decluttered all the items in your home, you can also have a last check to see if you left anything. Ask yourself before keeping the items if you truly need them and are worth moving.
Don't Add New Items Before Move
Another thing to keep in mind is not buying new things before the move as this would mean more items for packing and moving which will cost you more.
What to Do with Items You Are Decluttering?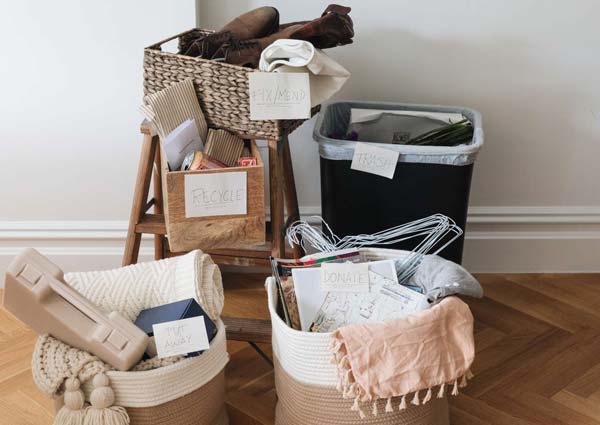 You may have collected many items after decluttering and wondering what to do with them. You can always sell it if you have some time on your hands before the move. Or, you can give them away.
Online Markets
You can sell old but working appliances, old bookshelves, furniture, and other items at any online marketplace such as eBay. This way you will make some money while also saving on moving costs.
Donation
If you have a lot of old clothes, books, and shoes, you can give them to a thrift store or donate them to a charity. The items which you discard may turn out to be very helpful for others.
Donate Books to Local Library
The books or magazines you no longer wish to keep can be donated to a nearby bookstore or a local library.
Those were some helpful tips and a guide on how to declutter before a big move. By following those points, you can easily declutter your home before the move in a stress-free way. Once you get rid of these items, you can hire reliable packers and movers in your area to have a safe and secure relocation to your new home.
Latest posts by Pratiksha Priya
(see all)